Yamaha DTX482K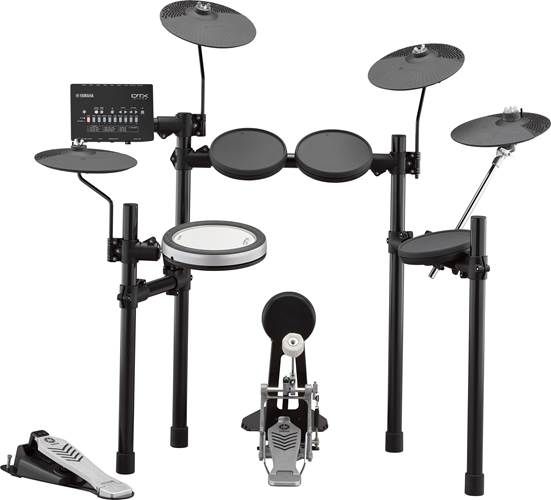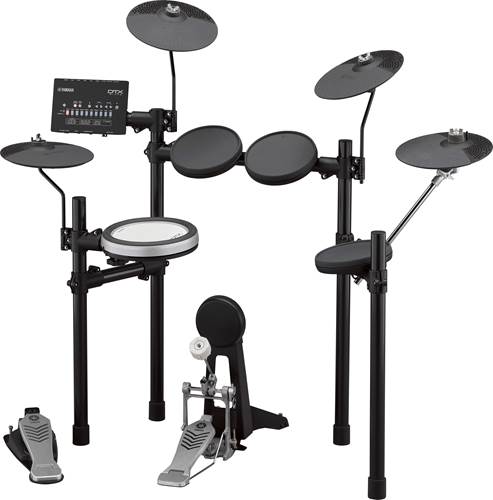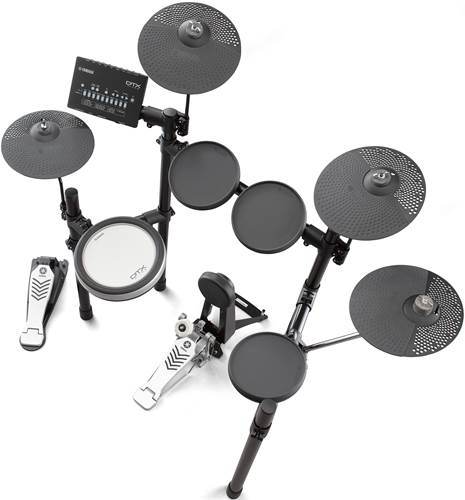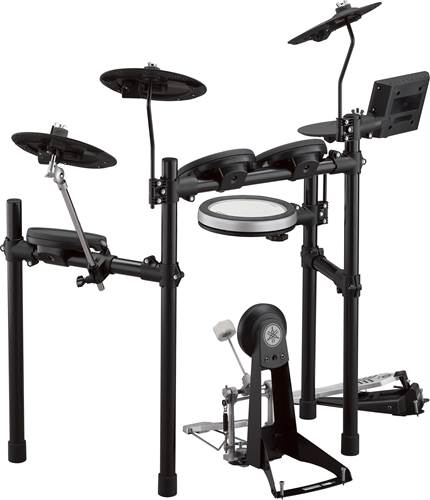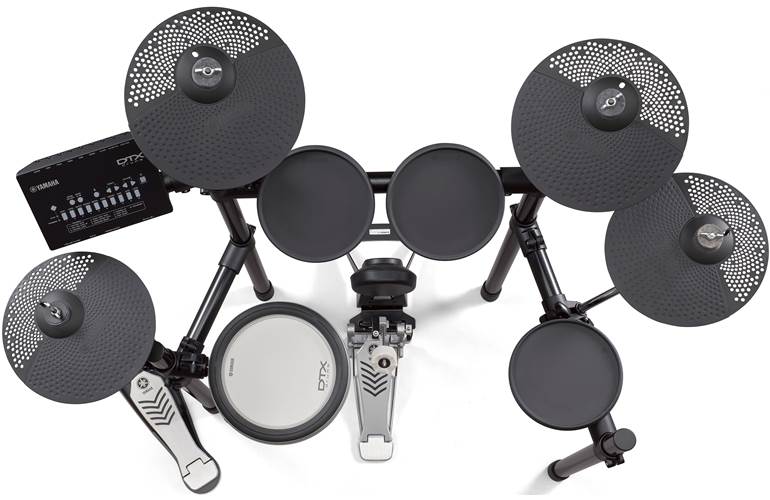 £689.00
Available for Pre-Order
Place your order today and we will email you when we have an estimated delivery date.
Manufacturer's ID: JDTX482KUK
DTX482K offers an additional cymbal pad and a professional 3-zone snare pad with a silicone surface. In addition to these enhancements, the DTX482K features all the general improvements of the DTX402 series, including the DTX402 module and compatibility with the DTX402 Touch App. With its impressive feature set, the new kit caters to enthusiastic beginners and demanding advanced players alike.
Specification
New top model: DTX482K
The new DTX482K is based on the DTX452K, enhancing it with an additional cymbal pad and a high-quality snare pad with silicone surface. The XP80 snare pad has 3 zones for perfect recognition of headshots, rimshots and cross stick sounds. The PCY95AT cymbal set adds a cymbal pad to the setup. By connecting it to the input of the kick pad KP65, the cymbal pad can immediately be used for additional sounds, for example to incorporate a second crash into the kit. It can also be used for many other sounds.
A series of improvements: DTX402
Being part of the DTX402 series, the DTX482K benefits from the improvements introduced in the new series. All cymbal and drum pads have been optimised to be extremely quiet while retaining a natural feel and reducing strain on the drummer's hands and arms. The included rack is sturdy and particularly stable to enable free positioning of all pads.
Versatile module for practice and performance
The sound library of the DTX402 module is huge, featuring 287 high-quality drum and percussion sounds plus 128 keyboard voices to be ready for every application. Kits built from this vast amount of sounds can be saved to 10 available memory slots. A reverb processor with 9 types of reverberation adds ambience to taste. The clearly labelled module features musical styles like pop, rock or jazz as well as songs, training and learning modes to welcome beginners and support advanced drummers.
Free DTX402 Touch App and Rec'n'Share for even more features
Like all models in the series, the DTX482K is compatible with the free DTX402 Touch App. Available for iOS and Android, the app allows the drummer to tailor drum kits to particular sound and setup requirements. It also unlocks access to training features and video tutorials for practice and a challenge mode for drummers of different levels of proficiency. The Rec'n'Share App enables musicians to jam along to songs from their library, record their performances and share them online.
What's In The Box
DTX402 Sound Module
3x Tom Pads
3-Zone Snare Pad XP80
Ride Pad
Hi-Hat Pad
2x Cymbal Pads for Crash
Hi-Hat Controller HH65
Kick Drum Pad KP65
Kick Drum Pedal FP6110A
Drum Rack/Stand
Cables
Velcro Ties
Drum Key
Power Supply
User Manual