Walrus Audio Ages 5 Stage Overdrive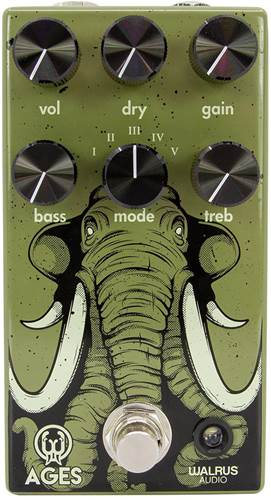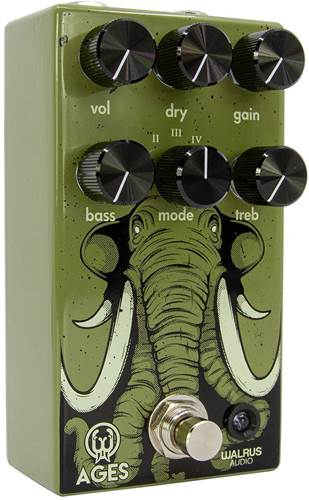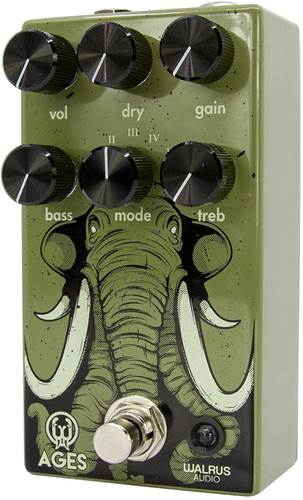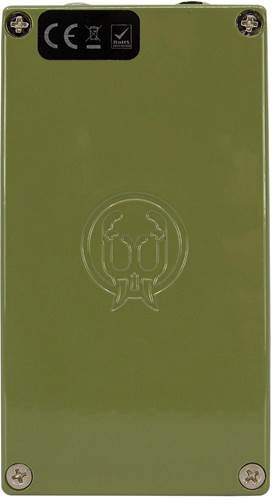 £179.00
Order before 3PM for Delivery Tomorrow
Make 3 payments of £59.67

No fees.
Learn more
Manufacturer's ID: 57763
For Ages, overdrive has been the one effect vital for so many. It's used to charge through front lines of the mix and deliver a clear message that won't soon be forgotten to its loyal listeners. Ages is a massively versatile overdrive machine standing at the ready for any amp and pickup combination that is thrown at it. An overdrive with innovative features that can stand on its own and stack well with other drives, Ages is ready to stand its ground and convey an unforgettable sound.
Specification
Versatile overdrive machine
Controls: Vol, Dry, Gain, Bass, Treble, Mode (5-position-switch)
5 selectable gain-state-modes
From sparkly, smooth-gain to thick, heavy-compressed high-gain
Each mode offers different combination of internal gain and clipping-style (Silicon / LED)

Mode 1: Low Gain with symmetric silicon soft clipping (compressed and smooth)
Mode 2: Low Gain with symmetric LED soft clipping (pushed, open and sparkly)
Mode 3: High Gain with symmetric silicon soft clipping (increased saturation and tight)
Mode 4: High Gain with symmetric LED soft clipping (saturated, punchy and big)
Mode 5: High Gain with symmetric silicon hard clipping (heavy compression, thick and chewy)

Mix-in dry guitar signal for added clarity
Bass control cuts or boosts low frequencies before they hit the overdrive
Treble control tames high frequencies
Stacks very well with other drives
Olive green enclosure with white, cream and black ink
Powered by 9-volt DC, Center Negative, 100mA minimum
Dimensions 12.1 x 6.6 x 3.5 cm
Power Supply not included
Made in the USA