 Gibson Custom Shop Murphy Lab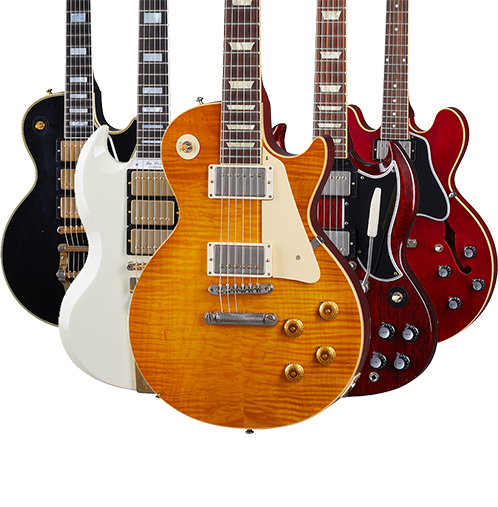 The Gibson Custom Shop Murphy Lab specialises in the creation of guitars that look and feel like genuine vintage instruments. By implementing a range of ingenious techniques from the expert mind of Master Artisan Tom Murphy, the result is an authentic recreation of iconic models from Gibson's illustrious past.
Explore The Range Starting With The Best
Before the guitars make it to the Murphy Lab, they are expertly crafted at Gibson Custom Shop by some of the best luthiers in the business. Well known for their ability to produce outstanding guitars, each instrument is already at a very impressive standard. This lays the foundation for what comes next.
Explore The Range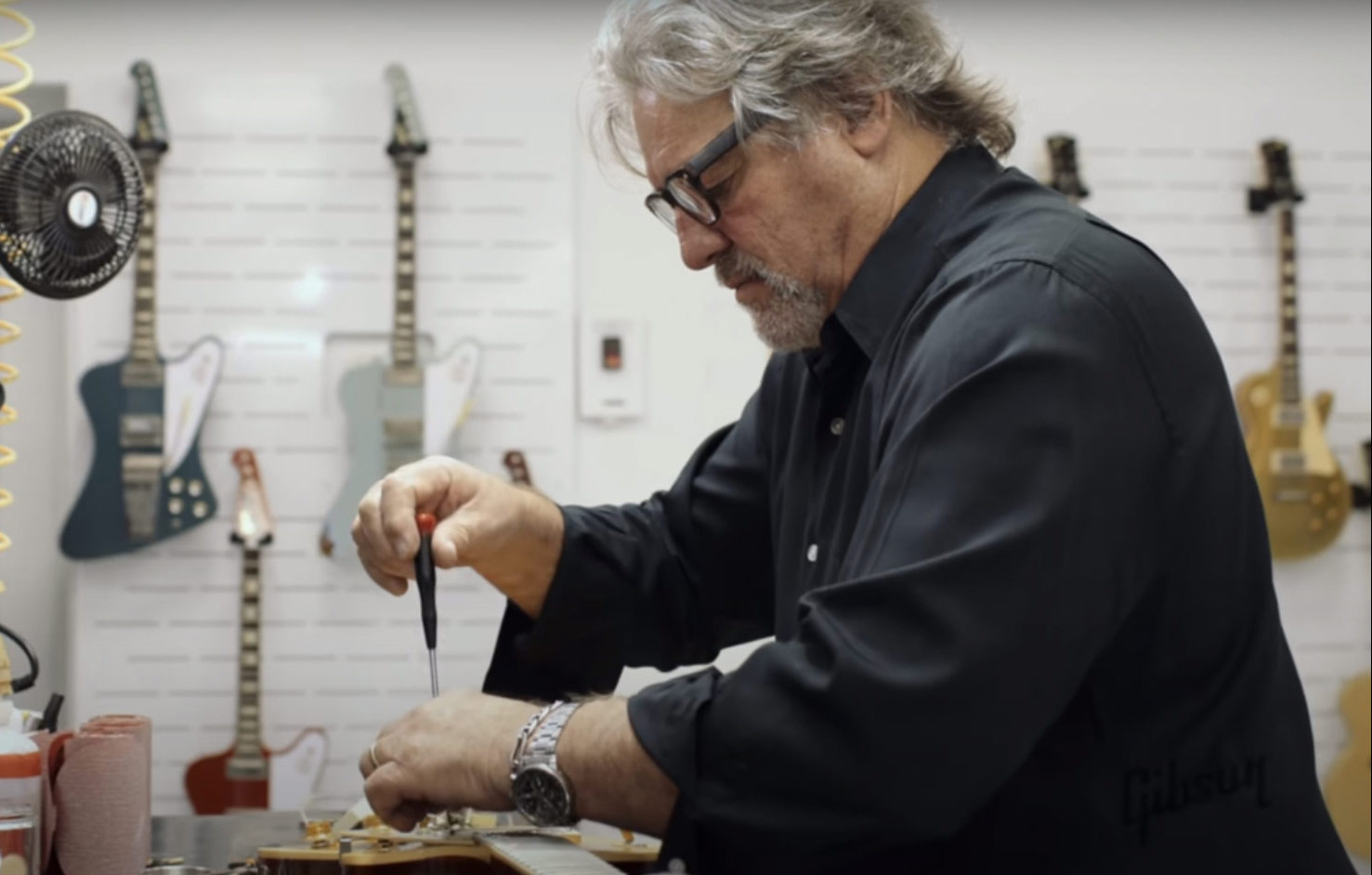 A Man With A Vision
Tom Murphy has become a highly respected and legendary figure. Tom was one of the first at Gibson to be part of the Custom Historic Art Division then after his solo pursuit working on guitar restorations, he rejoined Gibson, resulting in this partnership. With his name on the lab, he is responsible for each instrument produced and takes great pride in the results.
Explore The Range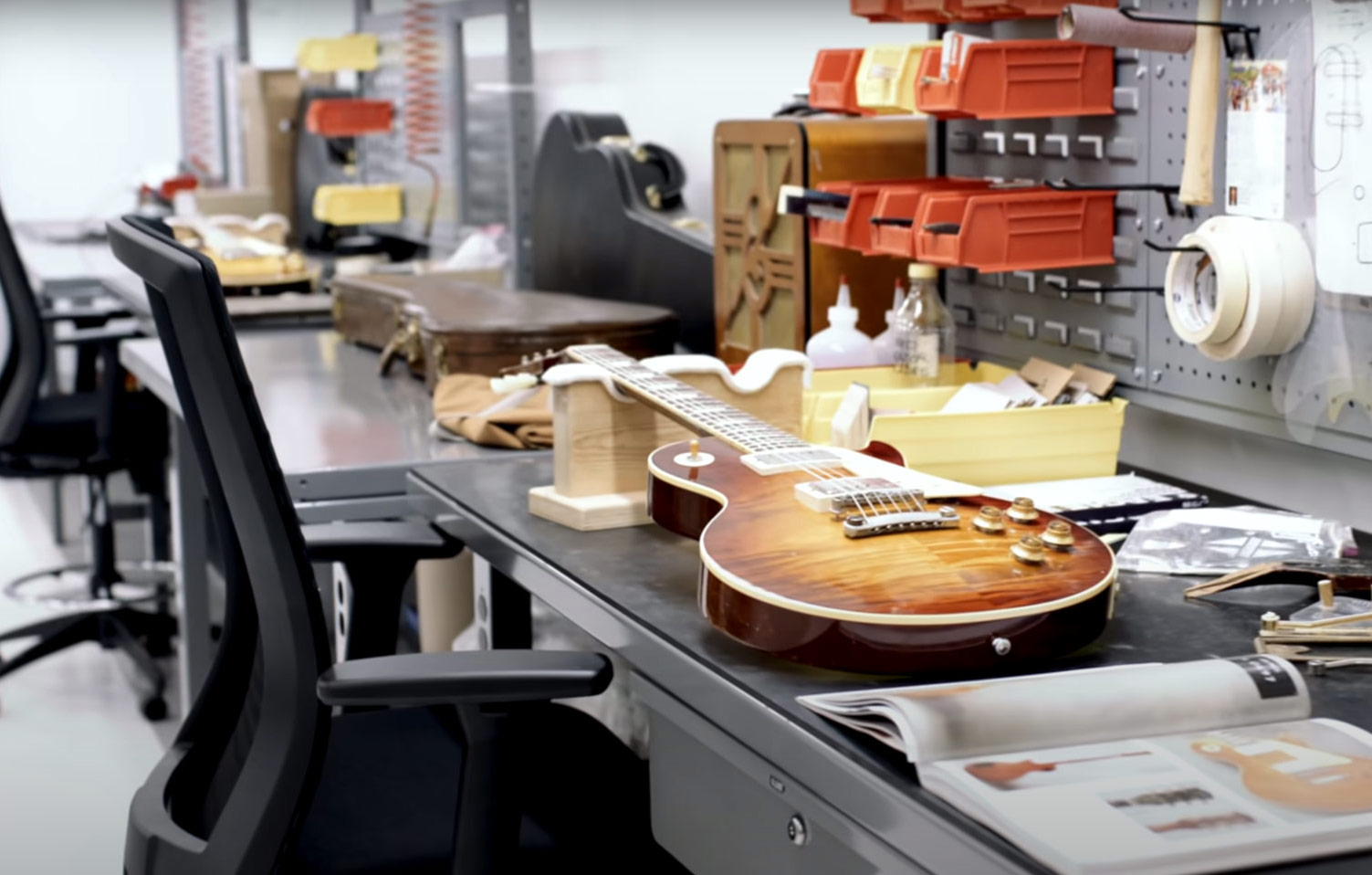 Where The Magic Happens
The Murphy Lab is located within the Gibson Custom Shop in Nashville, Tennessee. This isn't just a fancy name but an actual laboratory in every sense of the word. In a continual state of research, Tom and his team are resolute in their search for perfection across every minute detail.
Explore The Range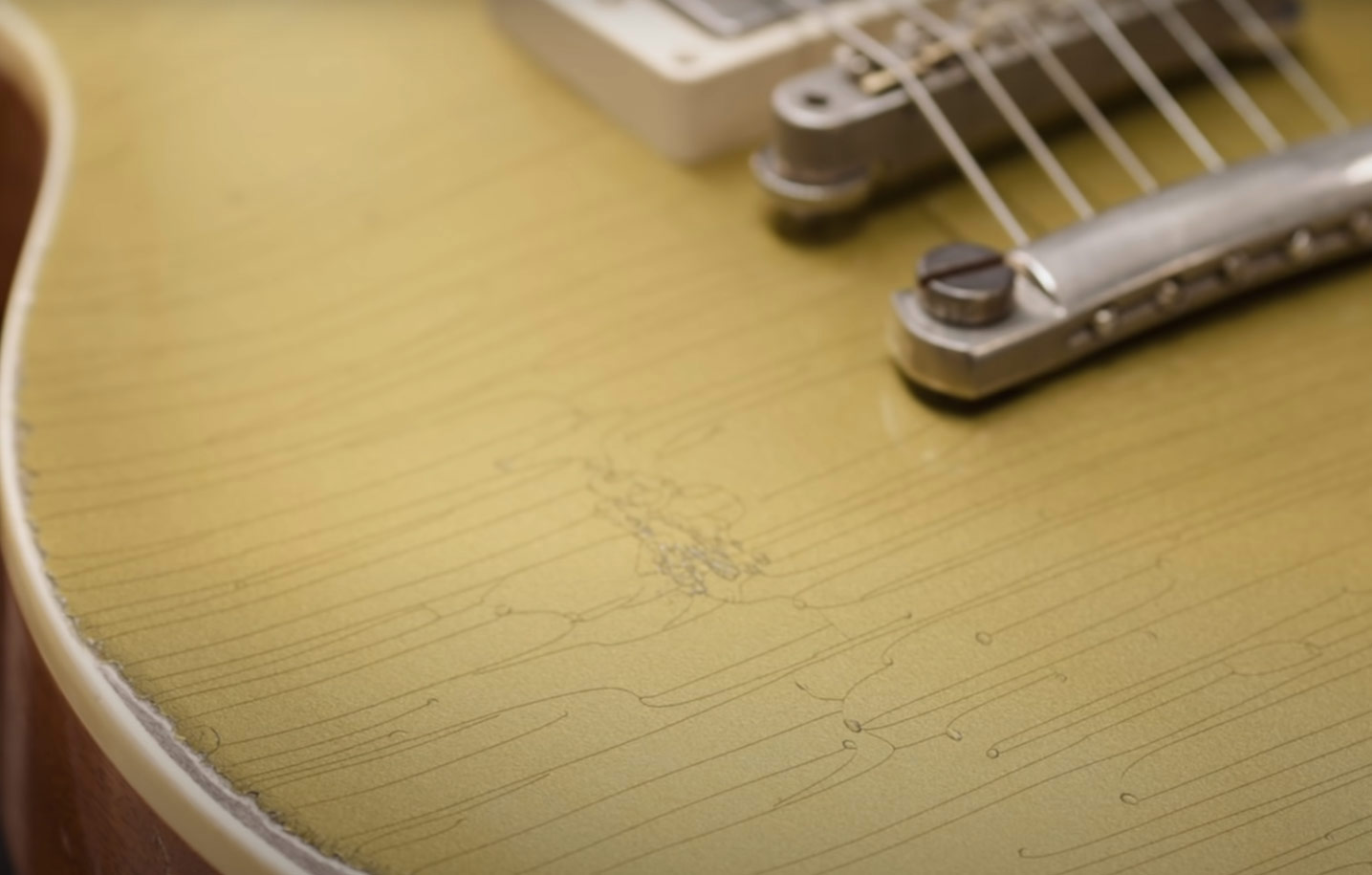 Wholly Convincing
Each vintage guitar tells a different story through its wear and dings. All of these aspects have been painstakingly recreated to give you the most authentic feeling vintage style guitar possible that you'd swear was the real deal. A close inspection reveals the extent of mastery at work here through finish checking, simulated neckwear, minuscule wood chips, and many other details.
Explore The Range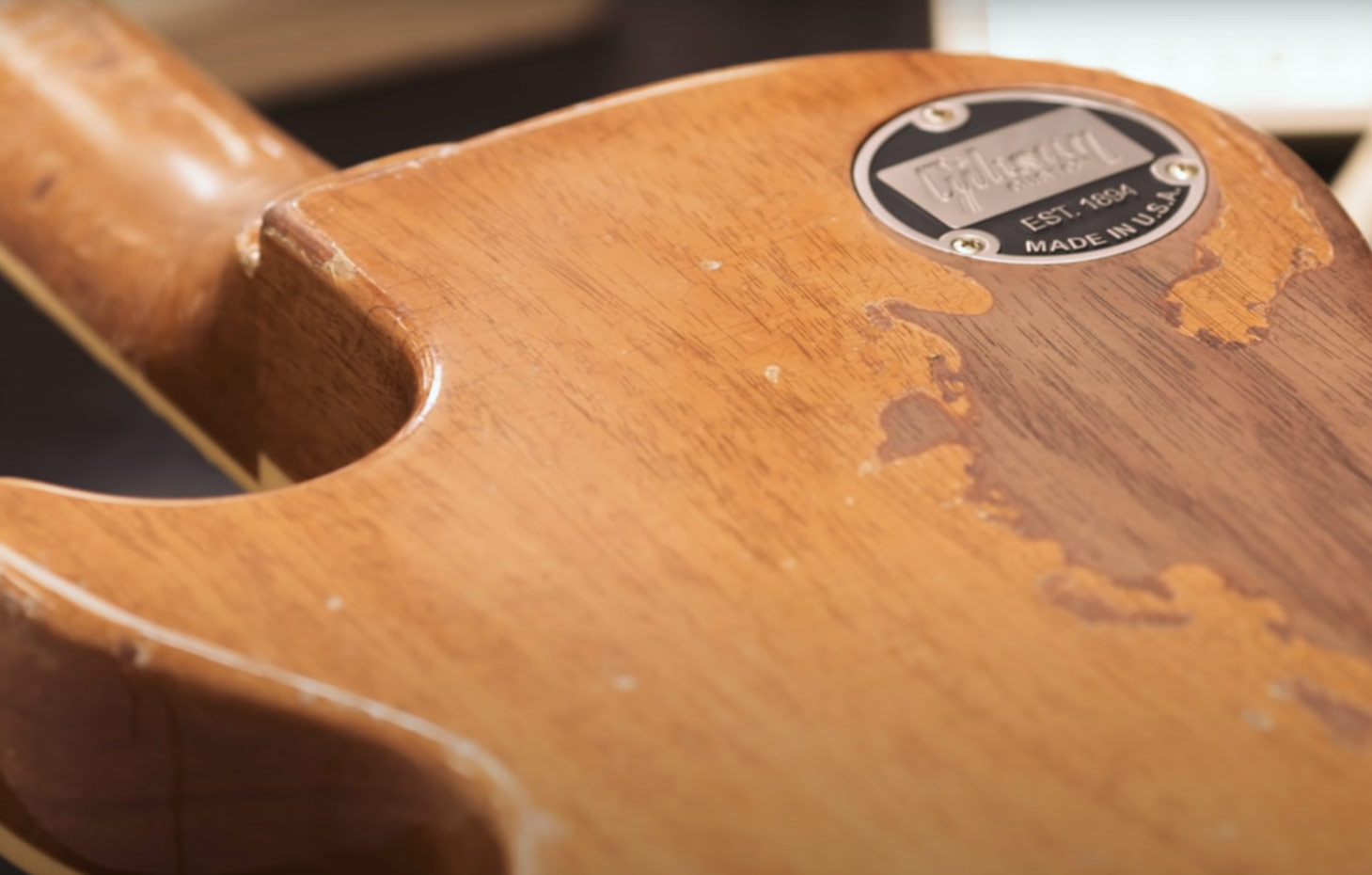 Catering To All Tastes
From heavily worn to lightly played, the amount of ageing varies on each instrument. The individual character of every guitar allows you to find the perfect one to match your preference.
Explore The Range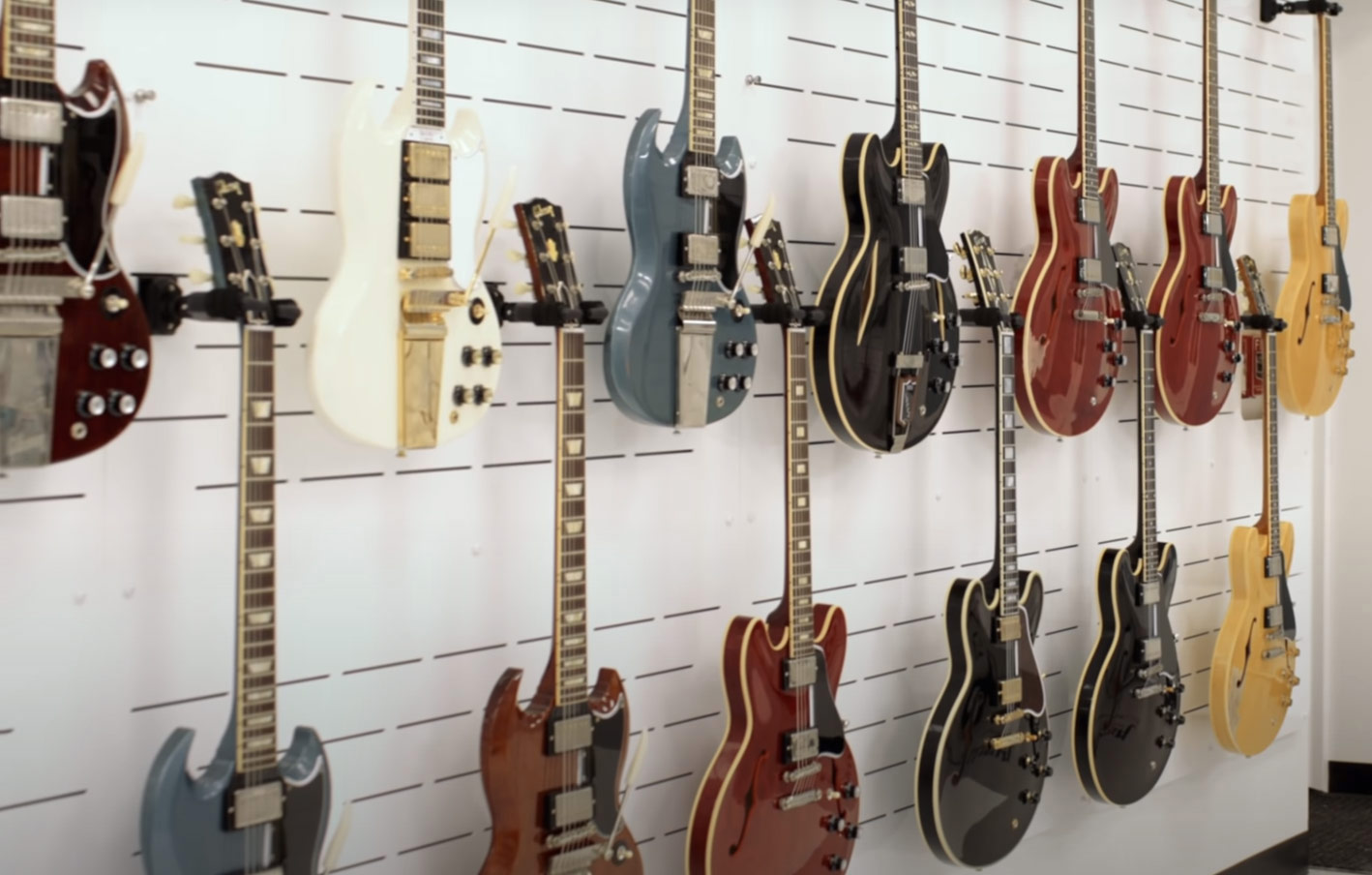 The Models You Love
Gibson has created many iconic guitars over the years, each famous in its own right. Murphy Lab does justice to these historic models with the Les Paul, SG, ES-335, and Les Paul Custom all included in their selection.
Explore The Range
Gibson Murphy Lab
1-33 of 33
products
About Gibson Murphy Lab
The Gibson Murphy Lab is the new range of relic'd guitars from Gibson Custom Shop. Tom Murphy is considered the leading authority on vintage Gibson guitars and has developed a painstaking process to produce new guitars that look and feel like they came out of the Gibson factory 60 years ago. If you don't believe us, ask Jimmy Page, Joe Perry, Eric Clapton or Billy Gibbons; all of whom play Tom Murphy aged guitars. Vintage Les Pauls, SGs, ES-335s and even the odd Firebird are lovingly replicated with stunning accuracy by the Gibson Murphy Lab. These are as close to the real deal as us mere mortals can get. Tom Murphy leaves no stone unturned in his pursuit of authentic feeling guitars; from the exact chemical makeup of the nitrocellulose to reproducing the original plastics.
Our Gibson Custom Shop Murphy Lab guitars come included with a guitar case.
Why Should I Choose a Gibson Murphy Lab Guitar?
Gibson Custom Shop guitars with realistic aged finishes
Stunning, authentic feel
Replicas of museum quality guitars
Frequently Asked Questions about Gibson Murphy Lab
Question: Who is Tom Murphy?
Tom Murphy is a luthier who is famous for his aged finishes, creating new guitars that look and feel like they've been played for 60 years. He is head of aging at the Gibson Custom Shop in Nashville. He is the equivalent of a Fender Custom Shop 'Master Builder' who work at a large manufacturer but are famous in their own right.
Question: Should I buy a Gibson Murphy lab or a Custom Shop?
The Gibson Murphy Lab is a subset of the Gibson Custom Shop that deals exclusively with distressing finishes to give them an old, played-in look and feel. Whether you decide between a Murphy Lab guitar or a Standard Custom Shop is just down to whether or not you prefer an aged finish.