A Closer Look: Fender American Ultra Series
Published on 05 November 2019
With classic guitars, the question is often: how can you improve on this?
Those iconic designs of the 1950s hit the bullseye so well, it sometimes seems like folly to mess around with them.
That being said, progress is not achieved by resting on ones' laurels! Even the best can be improved upon! In the 60+ years since the introduction of the Strat, Tele, Jazzmaster, P-Bass and Jazz Bass, music and musicians have evolved a little. We still want things 'classic', but there are little areas that can indeed by improved upon.
Fender have done just that.
Behold, the new American Ultra series. This new range of instruments directly replaces Fender's American Elite range. The Ultra series occupies a similar space in Fender's overall line-up as the previous Elites and bring with them some excellent new features. Let's check them out!
New Neck
Fender have developed a brand-new neck profile, called the 'Modern D'. It feels slim and useful, with enough wood around the middle to be comfortable, but super-fast with it. This is one of those necks that will quickly become a favourite! On top of this, Fender have deployed a compound radius to the fingerboard. For those who have yet to come across such a thing, it means essentially that the fingerboard begins reasonably curved and flattens out gradually as it reaches the higher frets.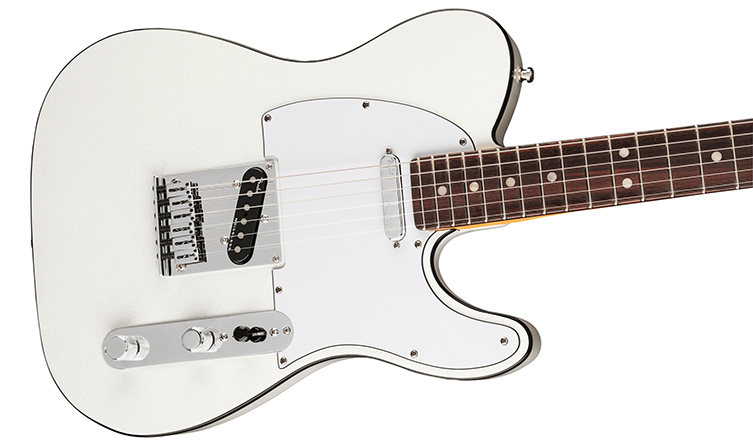 In this case, the difference is 10" to 14", and the idea is that chording is more comfortable down at the headstock end, with soloing being easier up at the top with a flatter fingerboard. It practice, it certainly works well: you never need to compromise what you're playing for the sake of feel. Medium Jumbo frets help with that 'effortless' feel, too.
The heel of each instrument has been contoured to make upper fret access much easier, too. Some models, like the Jazzmaster, have bound fingerboards, where others, such as the Jazz bass, have eye-catching block inlays.

New pickups
Fender have produced Noiseless pickups for some time, and these ones are incredible. The Ultra Noiseless Vintage pickups are completely passive and completely hum-free. Importantly, they retain that signature Fender tone across the board: from the Strat pickups to the Tele, Jazz bass to Precision. Each set in the range are custom designed and wound to bring out the signature colour and sound of each iconic model. If you've tried Noiseless pickups before and been left somewhat cold, you really need to hear these!
On top of the freshly designed pickups, there are extra tonal goodies to be found within each Fender American Ultra instrument. These features differ from model to model and are often concealed by a subtle S-1 switch hidden inside a volume knob. Coil splits and parallel/series options are just some of the extra-circuit goodness awaiting you, depending on which model you pick. Active Preamps with 3-band EQ's can be found on the American Ultra Bass models, too.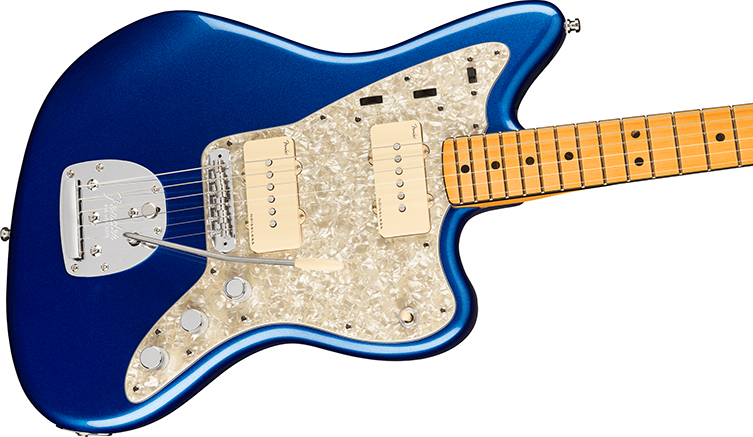 Great New Finishes
These guitars look stunning! Across the board, a host of new finishes have been created. Some are pretty traditional, like 'Ultra Burst' (it's a deep 3 colour Sunburst), whilst others are brand new! 'Texas Tea' is an extremely dark metallic Brown, and the awesome Mocha Burst is a sensational, slightly sparkly brown burst! We love how this range is looking!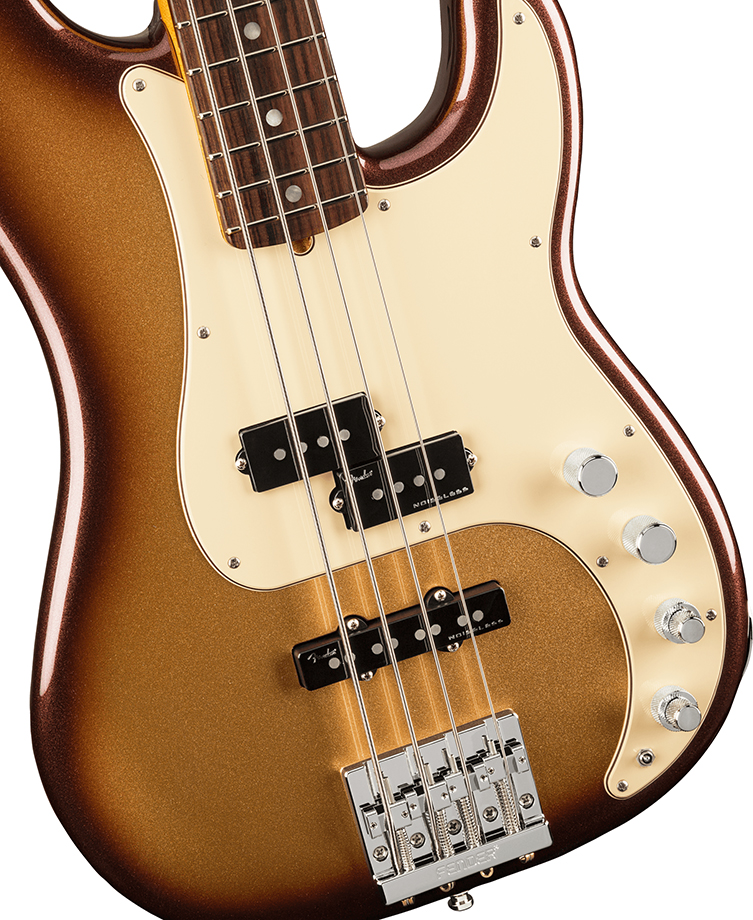 A Player's Guitar
The new Fender American Ultra series is designed for guitar players who want performance from their instrument in a package that speaks to the legend of Fender. They are for players who want classic looks, classic tones and a high range of versatility. Guitarists and bassists who need a high-quality instrument for a variety of styles should check out the Fender American Ultra Series. They deliver on so many levels, from feel to looks to sound to performance.

Browse our full range of Fender American Ultra models online now! Visit your nearest guitarguitar store to try one out for yourself!