A Closer Look: G&L Fullerton Deluxe guitars
Published on 30 March 2020
If there's one thing we all know about G&L guitars, it's that Leo Fender designed them.
It's quite a major factor, to be sure! Leo Fender changed the musical landscape of the world with his inventions, so to be the final company to benefit from his practises and refinements is an amazing legacy to hold.
Indeed, the G&L company premises are located on Fender Avenue, Fullerton, steeping their instruments in an ever-more mythical lore.
G&L make several ranges of guitar and bass. These are Leo Fender's final thoughts on the instruments he designed in the 50s, so whilst immediately recognisable, the brand have a few key innovations to change things up somewhat. We'll see these soon, but in the meantime, we wanted to focus on one of the US- made ranges.
What can sometimes be a little confusing is the differences between G&L's ranges, particularly those made in the Fullerton factory. Today we are going to look a little further at the Fullerton Deluxe range. We'll find out what that range actually is and what you can get from this amazing range.

Made in the USA
The only G&L guitars made overseas are the Tribute models. Everything else is built in California. So, there are three main American ranges, in general terms. You have 'Made in Fullerton', which represents their Standard US-built instruments. These are excellent value, professional quality guitars featuring many innovations from Leo Fender.
At the other end of the scale you have G&L's Custom Shop instruments, of which we have some wonderful examples in store! The Custom Shop is where you'll be able to mix and match from countess options, and specify all kinds of hardware options, wood combinations and so on. If you can think it up, it's likely that they can built you it! The Custom Shop instruments are made in a separate part of the Fullerton factory.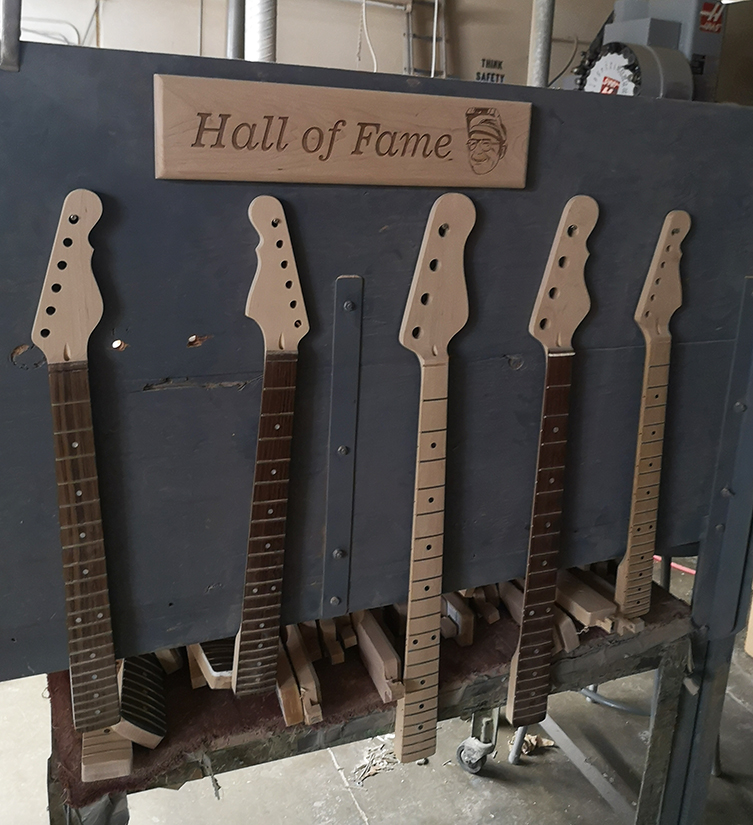 In between these two lies the Fullerton Deluxe range. The Fullerton Deluxe range is made in the same part of the premises as the Made in Fullerton instruments, but incorporates many of the Custom Shop options, as fixed spec guitars. Basically, they are Custom Shop quality, made in standardised models in order for them to be a little less expensive. Custom colours, alternate wood and hardware choices are just some of the things you can expect from a Fullerton Deluxe instrument.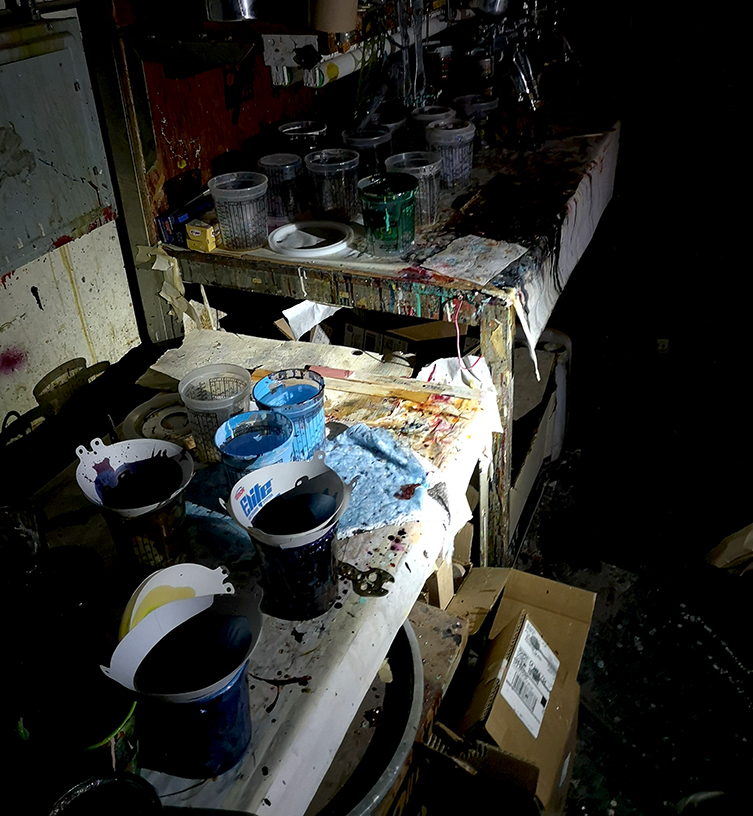 Hand-Made Expertise
So, how much human involvement is incorporated into each G&: Fullerton Deluxe guitar?
Lots. The neck profiles are hand-shaped, the bodies are hand-sanded and shaped after initial CNC routing, the pickups are hand-wound, and the colours are sprayed on by hand. This is a proper workshop!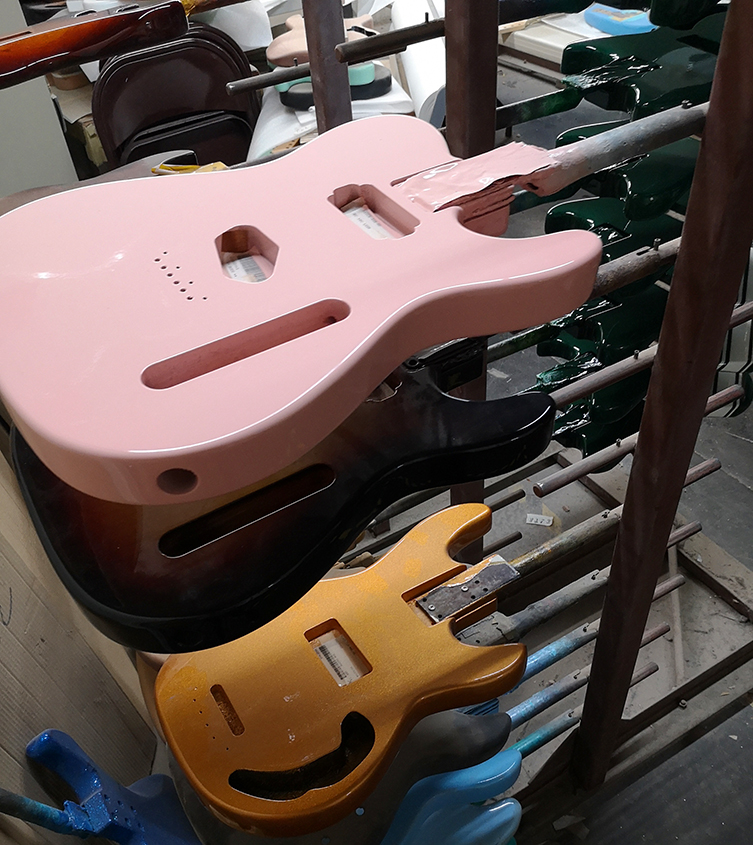 Many of the colours are hand-mixed to get just the right shade and tone for unique, limited edition colours. From classic bursts and 'surf' colours, through to sparkle finishes and translucent stains, there is a rich palette of colour available when you choose a G&L Fullerton Deluxe guitar.
G&L Innovation
Each build incorporates a number of innovations that are specific to the company. Some of these features are model-specific, but all feature in the Fullerton Deluxe range as a whole.
First up are the Magnetic Field Design (MFD) pickups. These are wound tighter for a warmer sound, and feature individually adjustable polepieces, to let you really fine-tune the balance of your output. MFD pickups, by their nature, have a louder, higher output than a standard pickup but the tone itself is far more in the 'vintage' territory, even with a strong output level. It's worth noting that background hiss is much reduced with MFD pickups, too.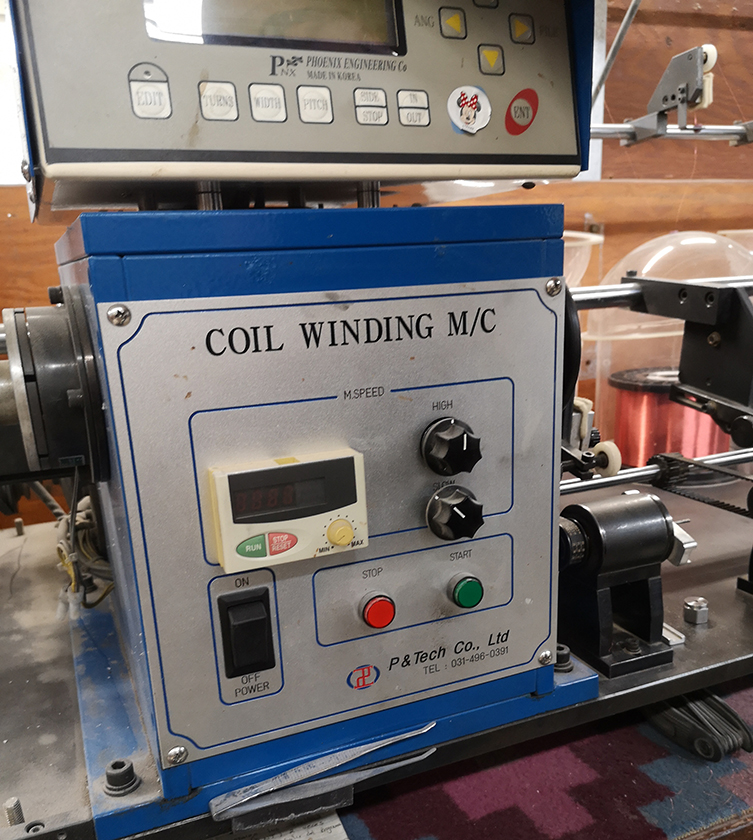 For the player who needs to cover a lot of ground, G&L's MFD pickups are an excellent solution.
The PTB tone circuit is another boon. This passive circuit gives the player access to both a treble cut and a bass cut, in order to finely sculpt your tone right from your guitar. It's amazing how much you can affect the way gain responds, and your touch in general, with these simple, ingenious options at your fingertips.

Guitars with tremolos, like the Legacy and Comanche models, benefit from Leo's patented Dual fulcrum design, which uses two pivot points for better return to pitch, along with saddles that make more contact with the string, improving sustain.
The Guitars
G&L Fullerton Deluxe guitars are available in a wide number of those G&L designs we all know and love. For example, you can choose a single cut ASAT model, which is G&L's revision on the classic T-type. The ASAT is available is several guises: the ASAT Classic is, as the name suggests, a take of the 50s model with two single coil pickups. You can find the ASAT Classic in colours such as the thoroughly 'Blackguard' Butterscotch Blonde...
...and, for the more ostentatious player, there are stunning Metallic finishes such as this Lake Placid Blue, which has more than a hint of sparkle!

The G&L ASAT Bluesboy is a popular choice, with a neck humbucker to add a little 'Keef' to proceedings...

...whilst the ASAT Special uses two P90-style pickups for a tone that sits wonderfully in between a strong single coil and a vintage humbucker. These pickups, as with all of the pickups on these USA-made guitars, are hand-made in the Fullerton factory.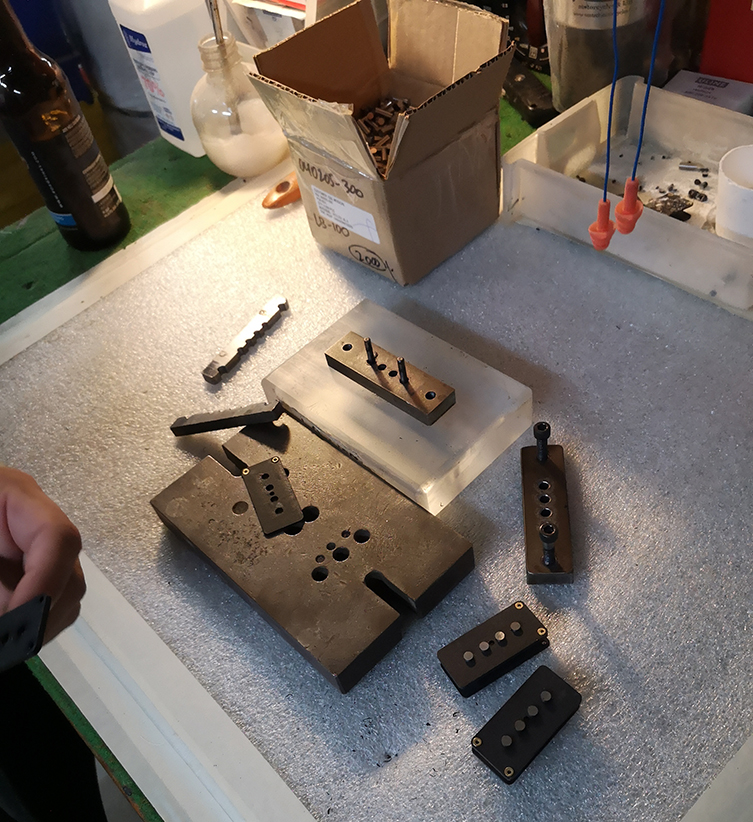 Their popular offset model, the Doheny, is available too, with some awesome paint and pickguard combinations! In keeping with the offset vibe, many Doheny models have larger single coil pickups with wider bobbins for a slightly weightier sound, but there is still plenty of that surf twang! These pickups also utilise G&L's MFD technology, so you get a loud clear, vintage sounding signal with fully adjustable polepieces. Other Doheny guitars are available with two humbuckers, for fans of Alternative Rock and similar genres. The Doheny utilises G&L's Dual Fulcrum tremolo too, making it an offset guitar with a wider practical versatility.

G&L's Legacy model is a fantastic update of the classic S-type. Players of all styles will immediately feel comfortable with this timeless design. G&L use both Alder and Ash bodies, so you can be as bold as you want with a host of metallic finishes, or you can allow the Ash to do the talking and choose a more subtle translucent finish that's full of heritage and tradition.

The Comanche is similar to the Legacy, except for the pickups. These may remind you of the split-coil style of pickup you'd see on a P-Bass, and that's because they do operate on a somewhat similar principle. These 'Z-coil' pickups are beautifully glassy sounding, full of top end sparkle and low-end substance, but have none of the typical 60 cycle hum associated with single coil pickups! It's a fresh, interesting look indeed, but the sound is vintage and clear. Add to that the G&L PTB system in the tone controls, and you have yourself a very versatile instrument indeed.

Turn heads with the G&L Fullerton Deluxe Comanche, available in superb finishes like this Himalayan Blue, above and the Tangerine Metallic, below. Make a statement!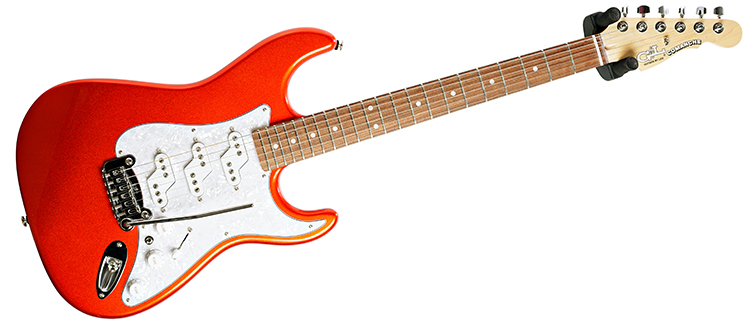 Final Thoughts
G&L's guitars are excellent quality across the board. The big take away from this blog, though, is to understand just how hand-made these Fullerton Deluxe guitars are! Considering the price you pay for one, the quality, feel and sound is what you'd happily expect to pay a good deal more for the company's Custom Shop, not to mention the Custom Shop of other Californian guitar makers!
Let's not forget that these have an unmistakeable heritage and are made on the same premises where Leo last made his professional home. It's a competitive market out there, for sure, so if you want great value in a US-made guitar featuring a ton of hands-on building, and a provenance that no one can dispute, you should be checking out G&L's Fullerton Deluxe range as fast as you can!
See all of our G&L Fullerton Deluxe guitars on the site, and thanks for reading.