Competitions: Win A Gretsch G5410T Electromatic Rat Rod!
Published on 30 April 2020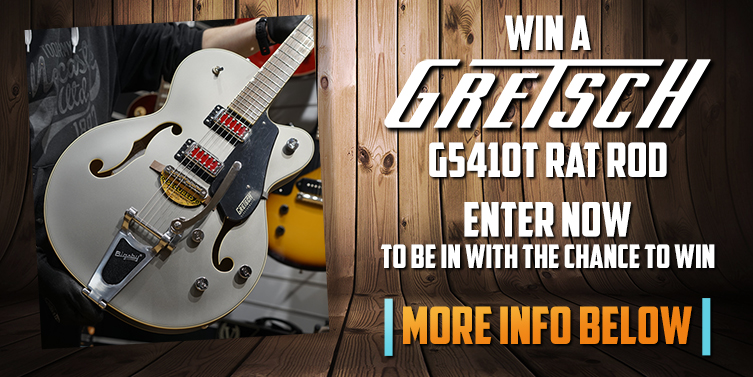 Guitars don't come much cooler than a Gretsch do they? The legendary brand's axes can cope with anything from rockabilly, to classic rock, to punk, doom metal and everything that falls in between. Whether low slung for big riffs or perched atop your hip for those rock 'n' roll moments, Gretsch have been the go-to guitar for players wanting something a little more stylish for as long as we can remember. Oh and those curves... Those sweet curves! The brand never ceases to amaze us with their stunning designs, shapes and finishes. In fact, it's safe to say that the Gretsch sections in our stores are all too often where those "wow" moments occur. With a timeless sound and look that is unmistakably Grestch, we feel like every guitarist should try one out at some point in their playing career, so we figured we'd give you the chance to do just that...

Throughout the month of May, we're running a huge competition to win a Gretsch G5410T Electromatic Rat Rod! These guitars just ooze charm and have the tones to match, so make sure you get involved. There's nothing like adding a new guitar to your collection and this charming hollowbody has all the attitude you'd ever want. Whether you're looking for sparkling clean tones or a punchy bit of grit, the Rat Rod will dish it out and with these looks, you'll instantly fall in love.
This is an unbelievably classy axe so make sure you don't miss the chance to take it home for yourself!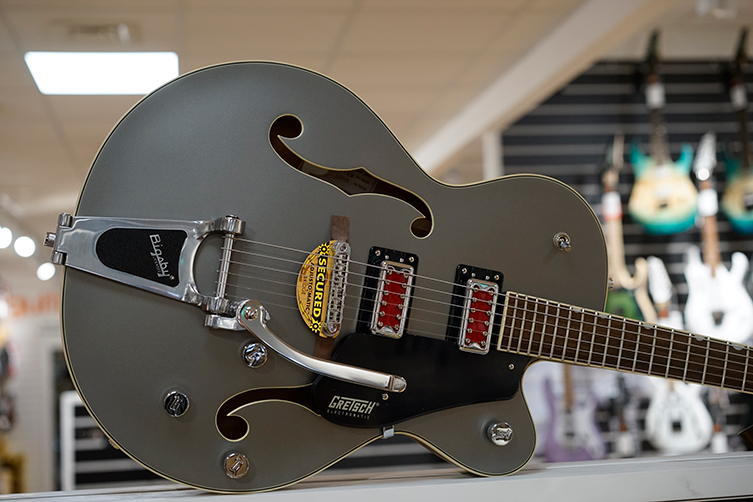 Only those who sign up between 01/05/20 and 31/05/20 will be entered into the draw. Winners will be selected at random and will be informed via email.
Competitions are open to all except employees of GUITARGUITAR Ltd, the companies or organisations with whom the competition is being run, their agents or anyone directly connected with the competition. Competition only open to entrants in the UK. Prizes are as stated only and no cash alternatives will be given; our standard liability Terms & Conditions will apply too.