A Closer Look: Cordoba classical guitars
Published on 17 July 2020
The Cordoba story is a tale of passion, dedication and attention to detail.
Cordoba is about the love of the nylon string sound and the entire world that goes along with it.
For over 15 years, Cordoba's Master builders have been designing a collection of instruments that both provide a direct link to the past and a glimpse of a bright, nylon-strung future. Theirs is a work that encompasses the strides made by legendary nylon string guitar makers like Torres and Esteso, whilst also bringing modern ideas into play. This means there is a Cordoba guitar available for the professional player who appreciates tradition, and it also means there is a guitar available for the modern musician who wants elements from other disciplines built into his guitar.
Let's take a closer look...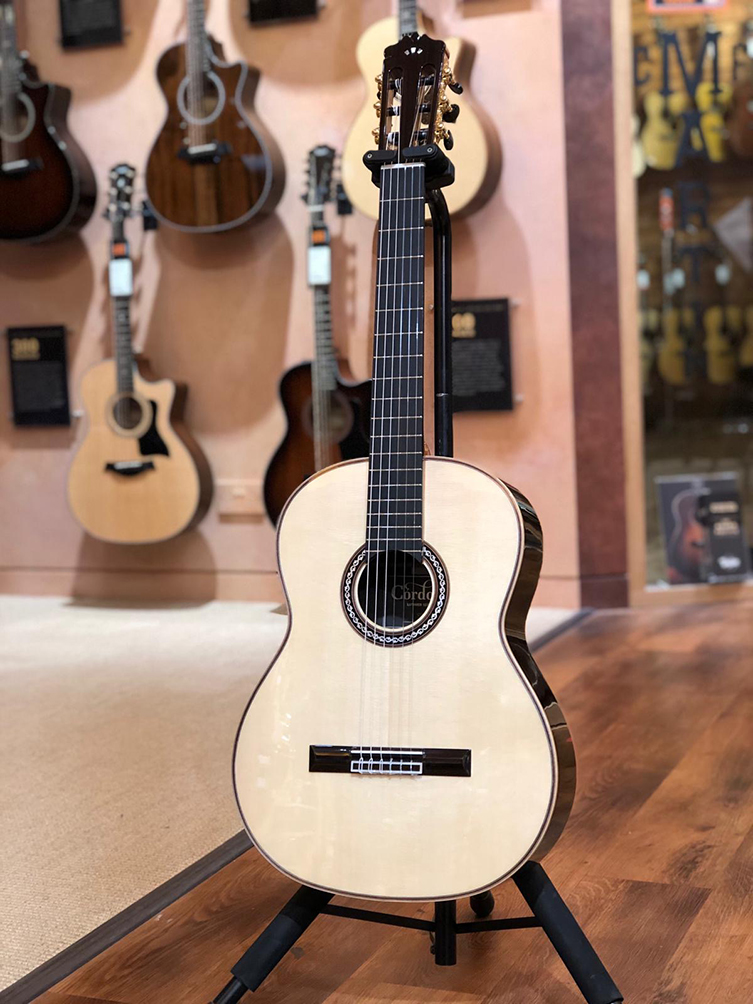 Respect for Tradition
The builders behind Cordoba guitars, such as Master Luthier Edmund Blöchinger, understand that some of the finest classical instruments were built over a hundred years ago buy masters like Torres and Domingo Esteso. Close study and replication of antique heirloom classical guitars has resulted in Cordoba gleaning a greater understanding of the importance of shape, wood thickness and construction techniques. They have gone back to the source, beyond mere blueprints, to study these guitars themselves. What they've learned has been used in their hand-made, top end Luthier Series guitars, yes, but that knowledge has permeated Cordoba guitars in general, resulting in some very well-informed decisions being made across the board.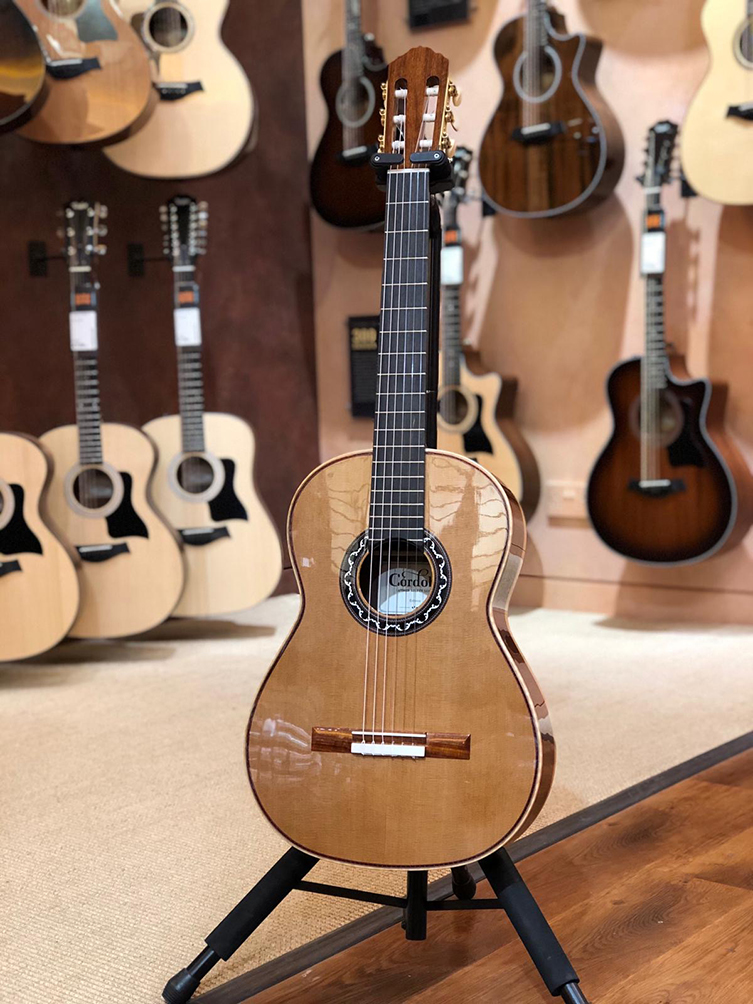 The Luthier Series guitars are magnificent, hand-made masterpieces of the art of classical guitar making. Special care has been given to the thickness of each guitar's back, in order to achieve that perfect blend of lightness and resonance.

'Lightness' is a key theme which Cordoba's designers and Master Builders. They rightly see the nylon guitar is entirely distinct from steel string acoustics, and understand that the lightweight and correspondingly light touch and tone is part of a great classical of flamenco instrument. "Build like a kite that's meant to fly" is a beautiful phrase from one of Cordoba's head Luthiers and we know exactly what he means! This attitude means you'll be in great hands when you select a Cordoba guitar: the dedication, passion and understanding is built in.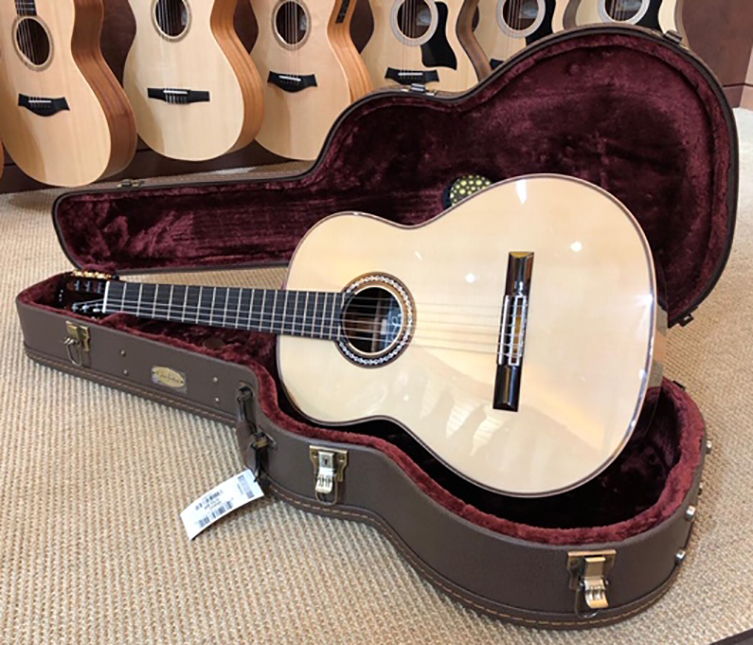 The traditional roots run deep. The Espana Series, for example, takes Spanish master Esteso's lead by utilising carefully hand-crafted Spruce Bracing, made to Esteso's 1931 5 Fan design. Esteso himself built guitars using this style of fan bracing from the 1890s to the early 1930s, and it is considered to be especially innovative in terms of projection and balance.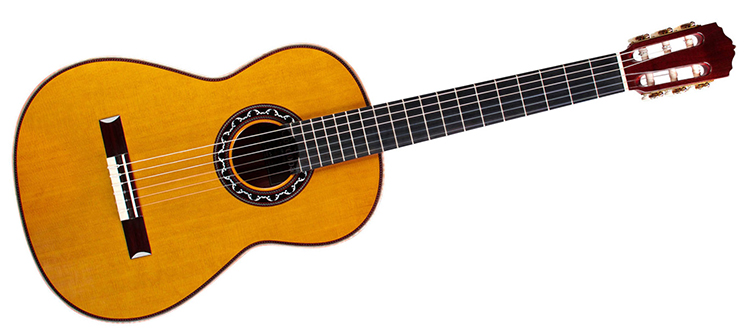 This concept is used beautifully in guitars like the Cordoba Luthier Select Esteso CD. With its Western Red Cedar top and Solid Pau Ferro back and sides, this beautiful guitar provides a tonality of warmth and body, with a particularly responsive touch responsiveness and a mellow, vintage sound. This type of instrument is hand-made in very small numbers. For the discerning classical guitarist, this instrument is a delight.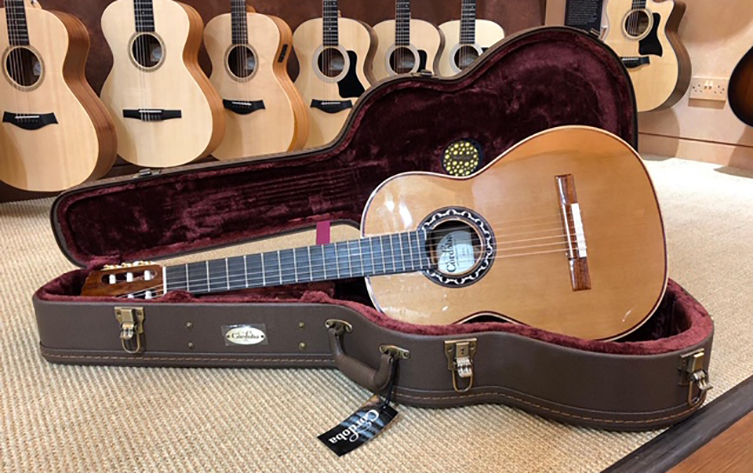 Modernity
In tandem with these trips to the master sources, Cordoba make sure that modern musicians, who may perhaps have more 'hybrid-like' requirements from their nylon string guitars. This could mean a thinner body depth, or a cutaway, or a slimmer neck with a slight radius to the fingerboard. Cordoba offers many models like this, often with quality pickup systems from companies like market leaders Fishman.
A great example of this would be the Cordoba Fusion 12. This cutaway model is made with a solid Spruce top and Flame Maple back and sides. The slimmer neck has a 1 7/8" nut with to make it more comfortable for players unused to wide classical necks. A Fishman Presys 12 pickup system ensures that the instrument is not only performance ready, but will sound exceptional when plugged in.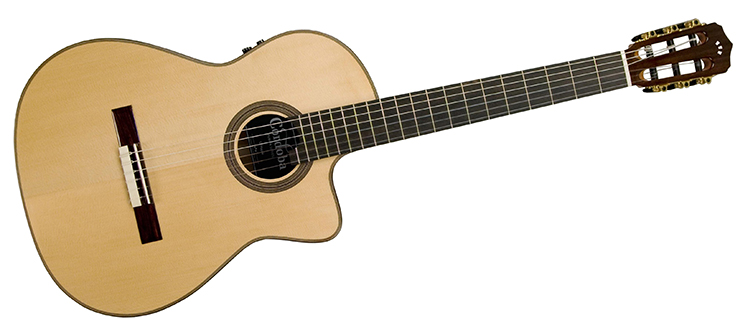 A more subtly modern example of blending tradition with modernity can be found in the Cordoba C12 Spruce model. This understated beauty uses solid Spruce for the top and solid Indian Rosewood for the back and sides, resulting in a tone that is bright, lively and strident. A loving nod to Domingo Esteso is retained in using a soundhole rosette of his design. Contemporary design decisions like using lattice bracing and raising the fingerboard bring this to the attention of players who want an easier-playing guitar with a loud, balanced voice.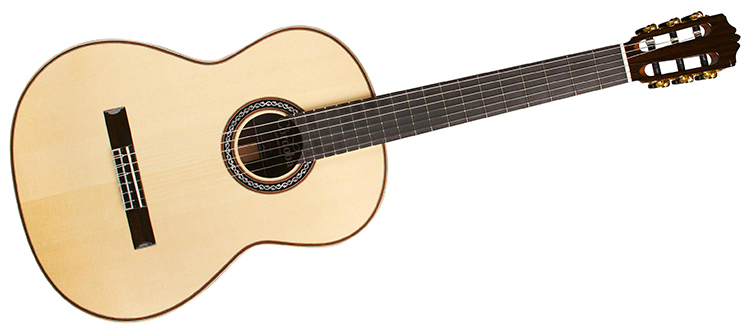 Final Thoughts
These few guitars that we have examined today are but a touch of the wide variety available from Cordoba. Their high-end instruments are extremely impressive and suitable for professional applications. They fuse the best of Old Spain with the benefits of modern guitar building. The result is a treat for us players. Cordoba guitars are instruments to cherish for a lifetime of playing.