A Closer Look: Line 6 Sonic Port Interfaces
Published on 30 July 2020
Who says you need expensive, fancy equipment and a studio environment to record your tunes? It's never been more accessible to create amazing music.
One of the most exciting things about being a guitar player is writing your own music. The feeling of making what's in your head a reality is one of the most rewarding aspects of your guitar journey. Got a tasty riff you want to record? Or some awesome acoustic melodies? You gotta let the world hear them!
With the world of iOS interfaces, it's never been more accessible for the everyday player to plugin, record, and go! Today we're looking at two handy, convenient interfaces from Line 6. With these small but mighty pocket rockets, you'll be surprised how simple and easy it is to get started on recording your own tunes.
Interested? Cool, let's check 'em out!
Line 6 Sonic Port iOS Interface
Firstly, let's take a look at the Sonic Port iOS Interface - a fantastic device that gives you all the connections you need to jam, record, and perform all in one compact and incredible sounding interface. With the Sonic Port iOS Interface, you'll have access to a wealth of authentic tones from favourite artists - or, if you're wanting to do your own thing, you'll be able to create your own signature sound - all via the free Mobile POD app.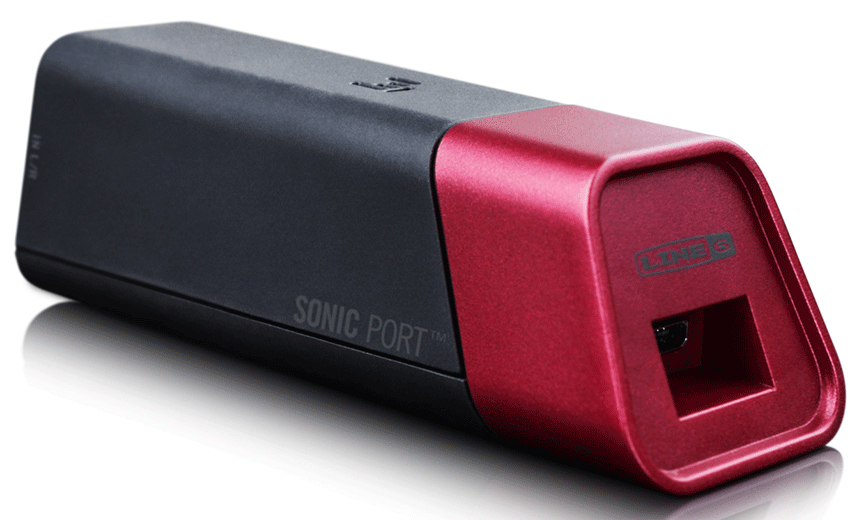 Seriously, this little handy interface and app combination seriously packs a punch. Possibilities are truly endless - with over 10,000 presets and the ability to mix and match 32 amps, 16 stompbox effects and 16 speaker cabinets - you'll be able to tweak and custom create your tone until your heart's content. Also, the Sonic Port connects seamlessly with any iOS device - so all you have to do its connect your guitar or bass to your iOS phone, iPad or Mac and start jamming.
Just plug in your guitar and headphones and start playing - it couldn't be any easier. Check out the video below for some fuss-free recording.
Line 6 Sonic Port VX
An interface with built-in stereo and mono condenser mics? Yup! While the iOS Interface grants you easy access to a wide variety of tones and fuss-free recording, the Sonic Port VX expands on this and includes a built in microphone. You know that old saying, the world is your studio? Well, that is certainly true with the Sonic Port VX, where you'll have the luxury of laying down tracks from anywhere you are as soon as inspiration hits.
If you're looking interface equipment that also gives you the capability to record with a mic, all in one package, the Line 6 Sonic Port VX is your guy! With the Sonic Port VX, you'll have all the power of a studio in your hands. Similar to the Sonic Port iOS interface, this device works hand in hand with the Mobile POD app, helping you craft the perfect guitar tones with an array of amps, effects, and speaker cabinet.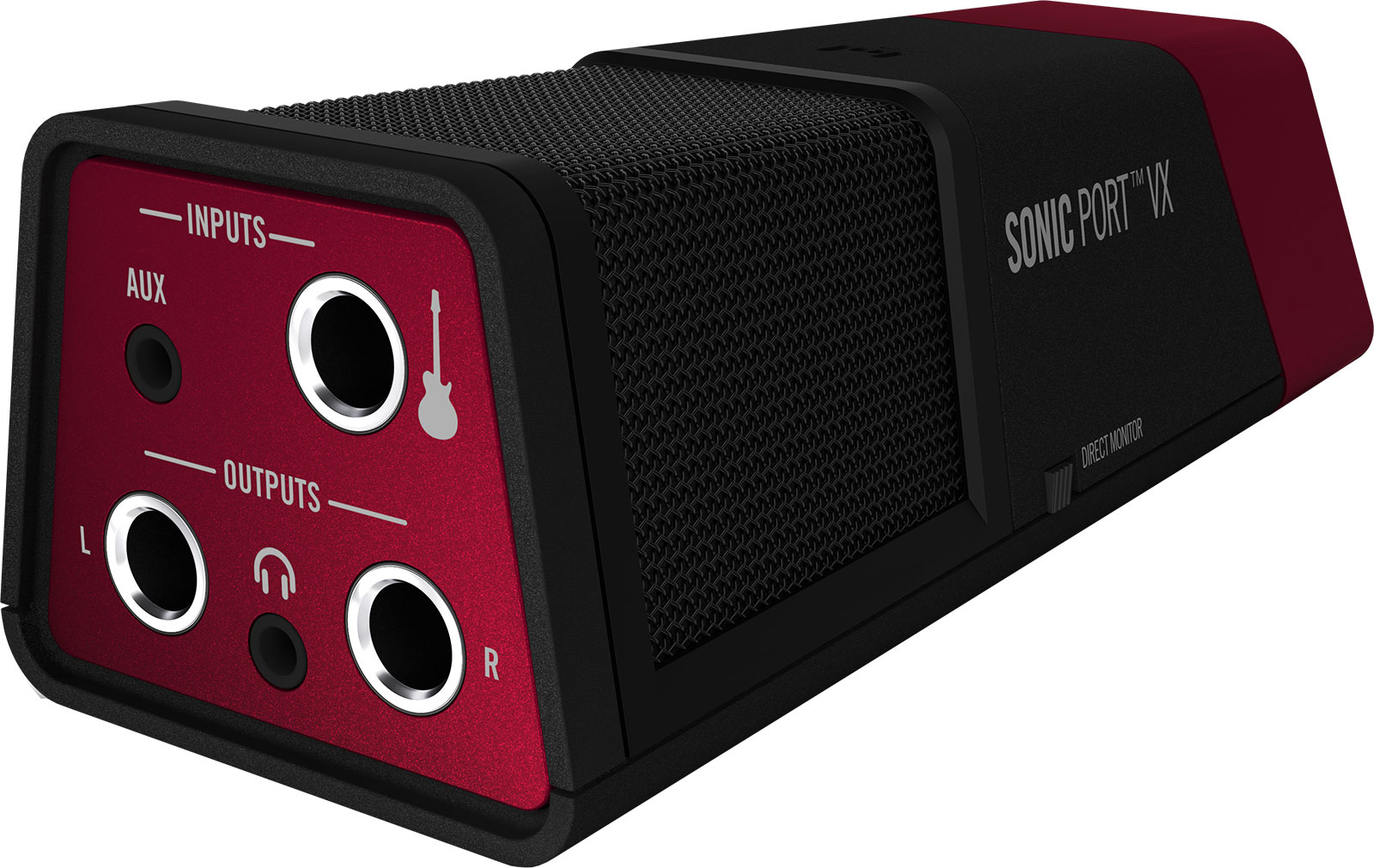 With the Sonic Port VX, you have the luxury of turning your ideas into complete multi-track recordings, whenever or wherever inspiration may strike. This device brings three built in-professional condenser mics to the party - both stereo and mono. A very handy feature that will allow you to record studio-quality vocals or record guitars demos for later use.
There you have it folks. If you're thinking about dipping your toe into the iOS interface recording world, there's no need to shy away. With the Line 6 Sonic Port Interfaces it really couldn't be any easier to get recording all those tunes you've been writing during lockdown. And, not to forget the handy free mobile app that will grant you access to a wealth of tones and sounds. If you have any questions about either of these products, pop us a comment below!