Hot Gear to Check Out When You Visit, Plus the Chance to Win a Fender Tele!
Published on 14 August 2020
Much like record shops, there's something magical about walking into a guitar store and seeing what's on offer. Now, of course, we may be a little biased, but we genuinely do think that nothing quite compares to setting your eyes on that special guitar and holding it in your hands for the first time. It may sound soppy but that experience will stay with you for life, whether it's your first or fiftieth axe! It doesn't matter if it's some new gadgets or a guitar that's been on your wish list, we always have loads for you guys to get stuck into but we thought we'd draw your attention to a few particularly special pieces you can check out at guitarguitar.
A Fresh Batch of Les Paul Standards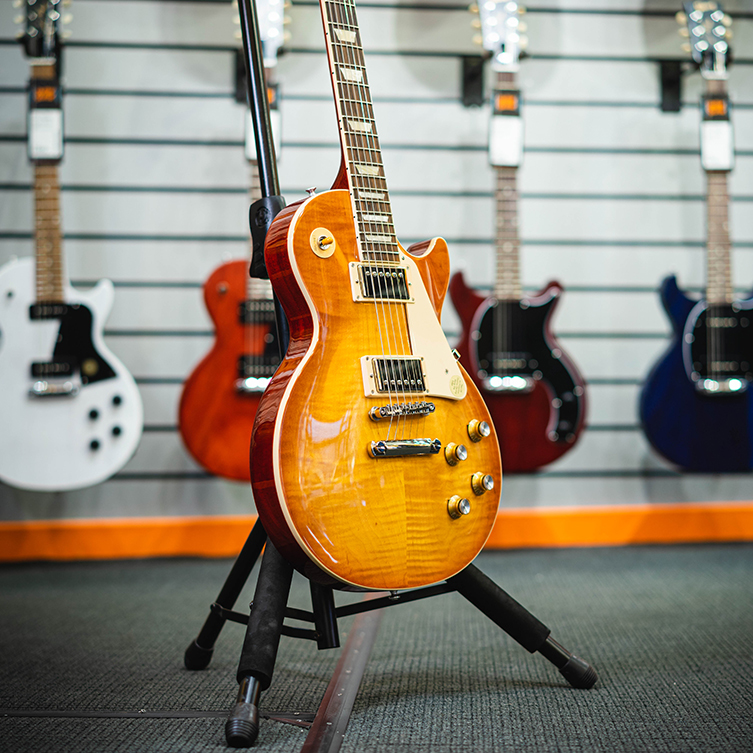 There's never been a guitar quite as iconic, significant and special as the Les Paul. The ultimate rocker's instrument, this is a true benchmark of guitar design and we're proud to have an unrivalled stock of their most popular and acclaimed standard model. Each is slightly different, with unique tops, woods, necks, and details down to the very grain. To cut a long story short, seeing that in the flesh is pretty amazing. When you're finally buying yourself that holy grail guitar, you want to savour every moment and make sure the axe you end up with is everything you imagined. So, why not spend time chatting with us, hearing the story behind each guitar and most importantly, playing them for yourself? Take it from us, you'll never forget the moment you find the right fit...
Pre-Owned Paradise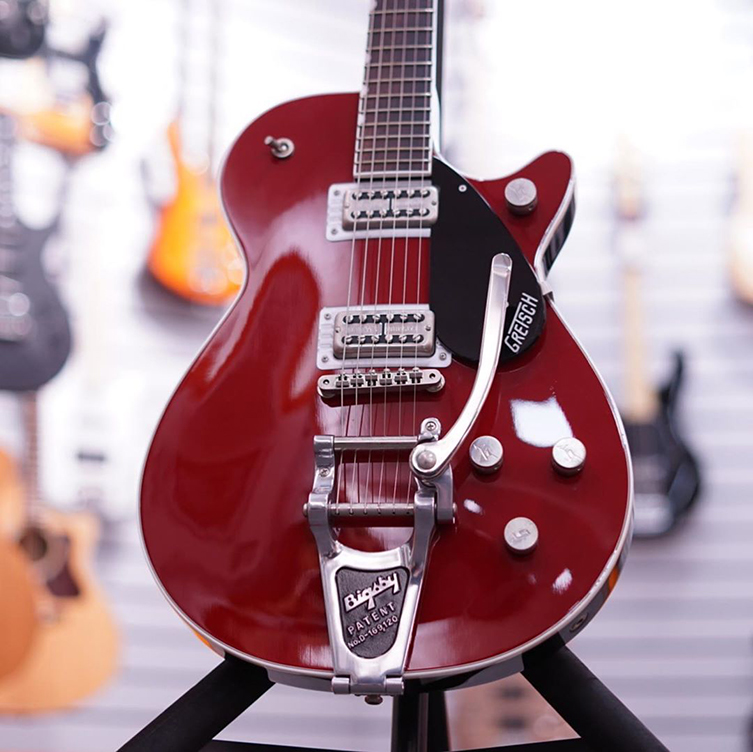 While we work hard to always have a selection of new and exciting guitars on our walls, it has to be said, sometimes our huge pre-owned sections are where the true gems are found. We never know what our customers are going to bring through the door for a trade in and seeing some of the rare, one of a kind, vintage, or just plain cool guitars that turn up is a real perk of the job! Once we've cleaned and set them up, we display our pre-loved gear proudly but often you guys are so keen on it that it doesn't even get the chance to make it to our website! That's why we'd really recommend heading to your local store and browsing their pre-owned gear, not only are there some amazing bargains to be had but there are also some incredible instruments lurking in there just waiting to be snatched up. If you love your guitars a little different, are searching for an older model, or just fancy trying out a range of guitars you may never have seen before, you absolutely must pay us a visit.
The Mighty Taylor 314ce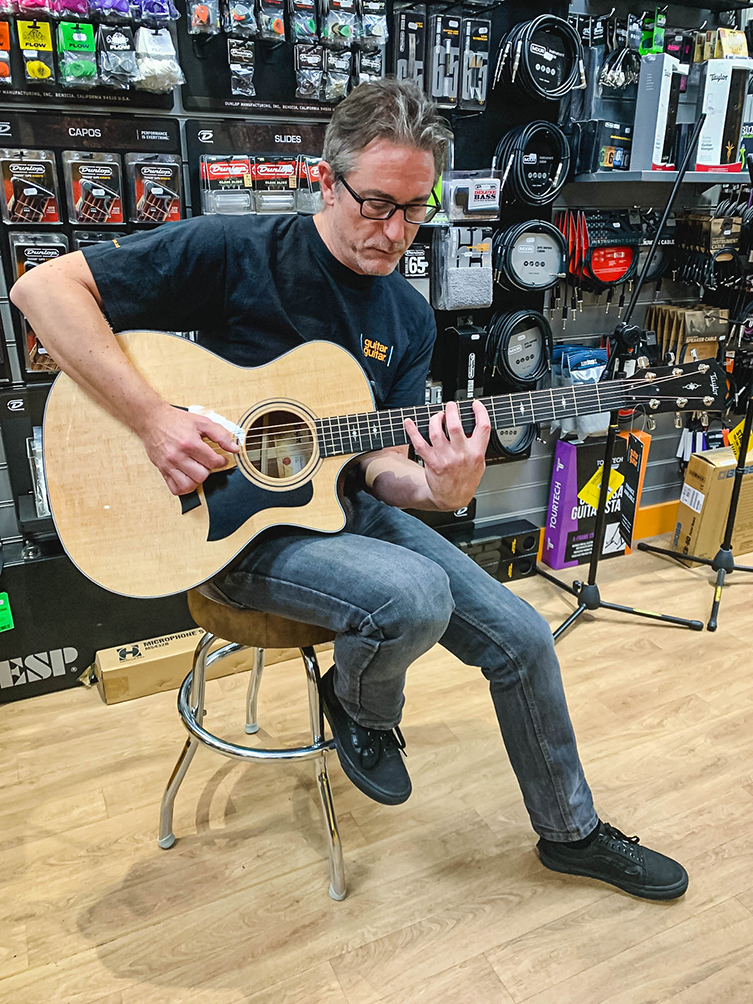 Okay, so this one is a bit of a highlight for us - the fantastic Taylor 314ce. Easily among our favourite models from the brand, this guitar has a rich, full tone that's really hard not to fall in love with. We've plenty of these in stock for you to try out and with dedicated acoustic areas and full Taylor sections in each of our stores, we'd recommend coming down and having a shot of one for yourself. The only right way to take one of these stunning acoustics for a spin is to try it out against other models and play it as loud as you like without the neighbours knocking. This guitar has a spectacular sounding pickup system and we have a whole range of acoustic amps that you can pair it up with before you make your mind up. On top of that, our staff are total guitar nerds who know their acoustics inside out and would love to run you through what makes these such amazing guitars. The 314ce is an all time favourite of ours and whether you've got your eye on one or not, there's no reason not to come down and experience why we love it so much.
Get Loopy with the BOSS RC-30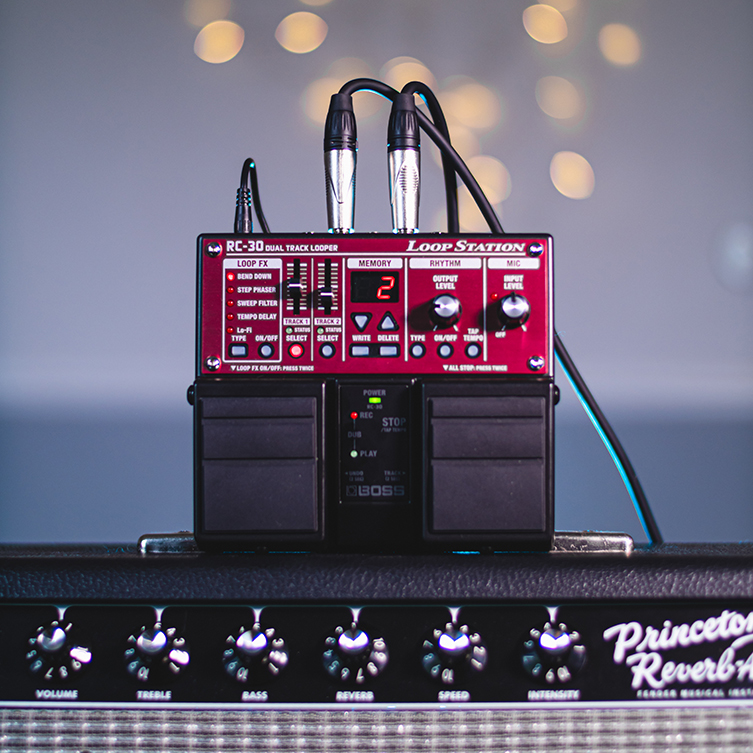 We've become a little obsessed with our loopers lately but if you have one at home you'll know that they're WAY too much fun for their own good! Seriously, is there anything more satisfying than building up layers of sound into something magical, all by yourself? Recently, we haven't been able to keep our feet away from the now legendary Boss RC-30 and while it's a fantastic pedal, that doesn't necessarily mean you'll master it overnight. When you're first getting started looping, it can be tough to get your head around timing, along with unlocking the full features of the RC-30. Well, at our stores, not only can you try it out alongside pretty much any other pedal you could imagine, you can also get a run down from true experts and go home with the knowledge to start jamming right away! We have a ton of tips and tricks we can show you to get you going, simply drop by and have a chat with us. We honestly look for any excuse to get loopy so please pick our brains, we'll make you a pro in no time!
Win a Fender Player Telecaster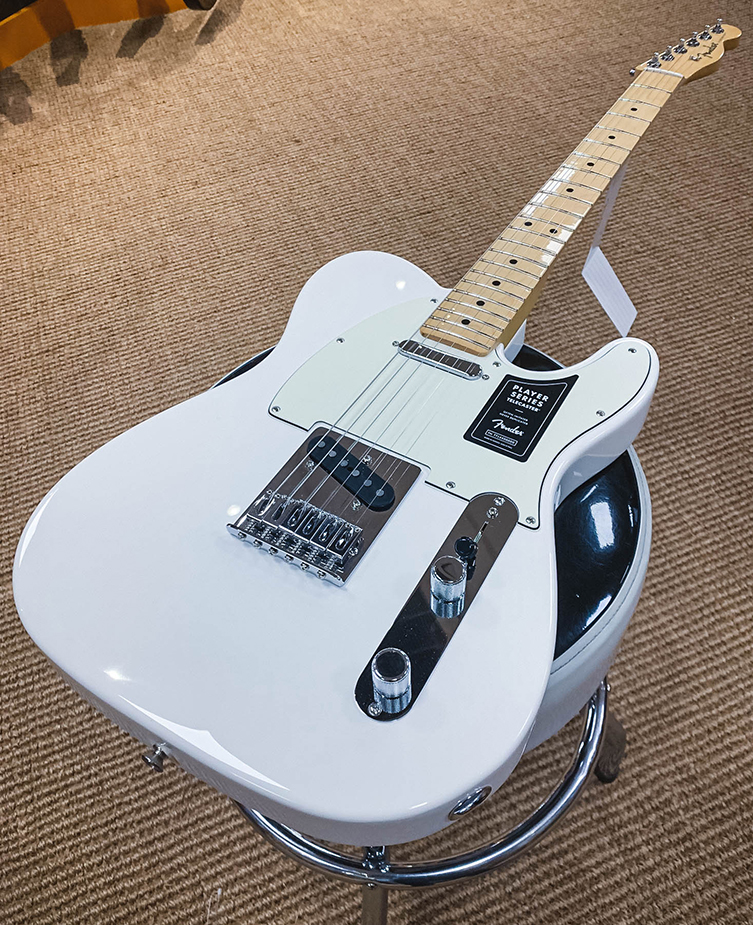 We may just have saved the best for last here. We're giving you guys the chance to WIN a brand new Fender Player Tele in Polar White just for paying us a visit! We've had some huge online competitions recently and a whole host of winners so we thought it was only right that since we're open again we should give you guys a proper amazing prize to get stuck into. Well, you don't get much cooler than an all white Tele with a maple neck! Packing all of that signature twang, this guitar sounds sublime clean and only gets tastier the more you dirty it up. Every player needs a Tele in their collection and this might just be how you bag yours. To get involved simply stop by any of our stores before the end of August (12/08/20 - 31/08/20) and ask one of our team members for an entry ticket, then fill it on and keep those fingers crossed!
Final Thoughts
When it comes to instruments and gear, your ears are the best way to judge things. There is nothing that compares to holding a guitar in your hand and listening to it sing. We genuinely love seeing these moments and we have a blast hanging out with all of you so come and keep us company! Whether it's your first instrument or one you've been craving all your life, we want to be a part of it. See you soon!