A Closer Look: Yamaha SLG200S Silent Guitar
Published on 17 September 2020
A silent guitar?
An acoustic guitar that doesn't make a noise?
What's going on here, you may ask!
And we're glad you did, because the Yamaha SLG200S is actually genius! This could actually be one of the most useful, enabling instruments you ever pick up. We have stock just now in two colours, and we're bundling them with a FREE Yamaha THR5 amp! Now, you already know how good that amp is for playing in the home, so let's look into some of the benefits of the Silent Guitar!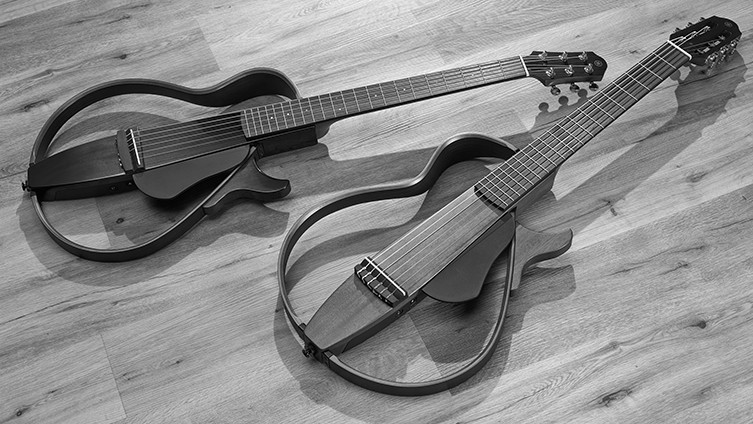 Silent Means Silent
The idea here is that the instrument itself makes next-to no noise at all. Fingerpicking, strumming, all types of playing results in almost no sound whatsoever coming from the instrument. This means that, whatever time of day of night to decide to have a session, you'll never disturb anybody else. Do you have trouble sleeping and feel like playing guitar at 5am? Do you maybe have a baby or toddler in the house and feel like there's never time to play unless they're sound asleep? Maybe somebody in your household works shifts and sleeps through the day? These factors can curtail your sacred guitar time, unless you have something that lets YOU hear everything, but prevents everyone else from hearing ANYTHING! Sound good?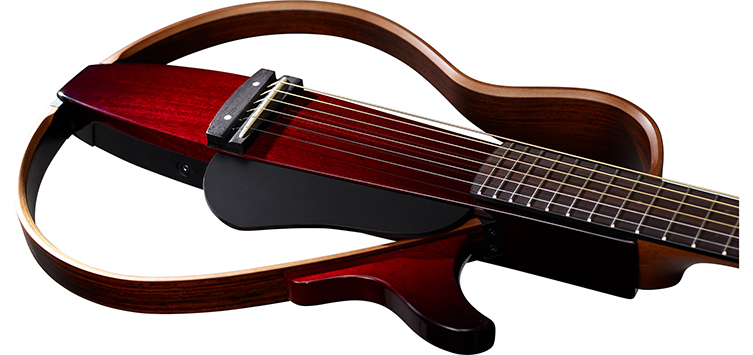 No-Compromise Tone
So, how do you get tone?
It's simple enough: just connect a set of headphones into the side-mounted control panel and enjoy true acoustic tone inside your ears, thanks for the incorporated Studio Response Technology (SRT)! Add studio-grade ambient effects, also built-in, for any even more special playing experience! The Yamaha SLG200S is a steel string instrument, so the sound you get with be a high-quality steel string acoustic. Yamaha have been making acoustic guitars for over 50 years, and this expertise is poured into their Silent Guitar technology. This guitar sounds and plays superbly.

Play Anywhere
The Yamaha SLG200S is truly portable. Although a full-sized guitar, as you can see, it's made of a central 'block' with added body wings to bring comfort to your playing experience. These wings can be removed for transporting, and the whole lot fits down easily into the included custom-made gig bag! It's like the ultimate travel guitar, which still allows you to play a full-sized instrument!

Line In, Line Out
So, you plug your headphones into the headphone jack in order to hear the fantastic SRT-fuelled tone, but there's also a proper jack output for connecting to an amp! This is why it's a great bundle with the included THR5! But before we get to that, it's well worth noting that there's also a line in too, for connecting a device and jamming along with your favourite backing tracks! For a practice aid, that's pretty unbeatable!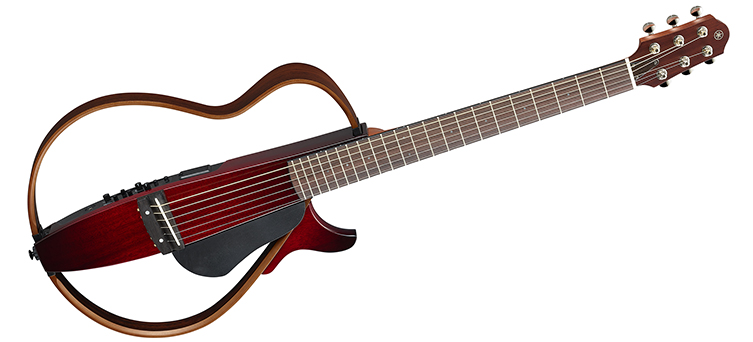 THR5
The Yamaha THR5 is one of our favourite 'house amps'. We love its style, it's great sound and its easy interface. This would be on our shortlist for practice amps anyway, so to be able to offer it FREE as part of such a well-priced deal makes us really happy. Dial up a range of great tones, add effects and enjoy the high-quality sound you get out of this little lunchbox!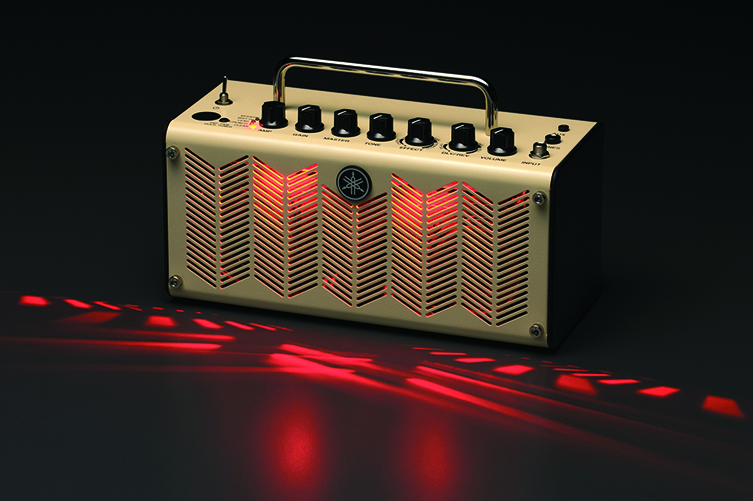 We think this is a slam dunk of a deal for a huge number of guitar players out there. Get in while there's stock! We have the Yamaha SLG200S with the THR5 amp available in Trans Black and Crimson Red Burst. Choose your favourite colour and get going, finally free of any volume problems!