Klarna: A New Way to Pay
Published on 09 December 2020
Looking for some new gear? In a buying mood?
We know we are, constantly. There is always another piece of the tone-puzzle to chase, be it a new guitar, amp, or pedal and if it's not that, then there are always gifts to buy for a beloved spouse or family member.
It's that time of year!
So, it's good that there are a bunch of different ways to pay for things at guitarguitar. In addition to using your bank card, we have the facilities to offer Paypal, as well as finance options from V12 and Barclays.
Klarna: Shop Now, Pay in 3
Now, on top of that, there's a new way of breaking up payments into more manageable chunks: Klarna. We've teamed up with Klarna to offer a quick and easy way to divide the cost of anything from £100 up to £1000 into three equal chunks, to be paid once a month. There is no interest whatsoever and no fees, either! It makes paying for things a little easier, especially around this time of year, and since you aren't taking on any extra costs or fees, it isn't going to do any additional damage to the ol' purse strings!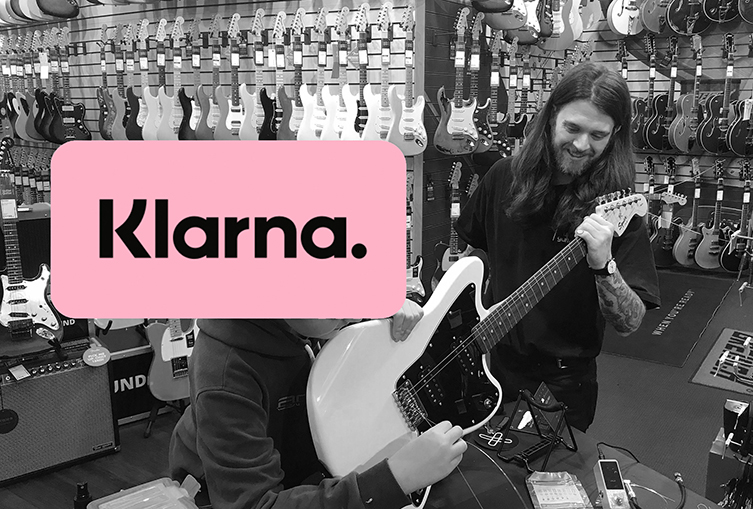 Give Me an Example
Ok, here's an example. If you wanted to buy a product that was, let's say, £300, you'd add it to your basket and go to the check out. Select the pink Klarna option at this point and you can spread the payments into three equal amounts of - in this case - £100. Enter your card details and you're all set! The 1st payment is automatically taken when the order is confirmed by us, with the other payments automatically being taken 30 and 60 days later.
For full details, we've created a reference page for Klarna payments on our site. Click through to get the full lowdown on how it all works.
Give Me More Examples
Alright then! Here, we've put together a short list of great instruments and pieces of gear, along with the 'klarna cost', so you can see just how manageable this can all be...
Fender guitarguitar Exclusive Roasted Player Strat Sonic Blue
These beautiful Fender Roasted Neck Strats have just landed in our stores and they are pretty magnificent! The concept behind them is thus: take a Player Strat, which is already great, and then add a set of genuine Custom Shop pickups and a Roasted Maple neck to the mix! You have something quite indecently special!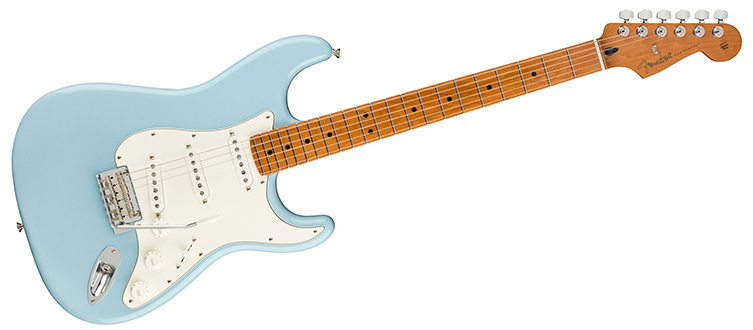 These are available now for £799, so if you take advantage of the Klarna method of pay, that becomes three payments of only £266.33! This Strat currently includes a free premium gig bag too, so really... what are you waiting for?
Yamaha P-45B Digital Piano
If pianos are on your horizon, there's a huge amount of choice and quality to be had for relatively little outlay. This P-45B model from Yamaha delivers a full range of 88 keys, all weighted and using 'hammer action' to give you a feel that's entirely convincing. Whether you want to play some classical etudes or knock out a little boogie-woogie, you'll be right at home here. It's perfect for learning, for using as a controller keyboard (it has USB) and it comes in at a thoroughly reasonable £399. Split up into Klarna payments, that's just three lots of £133!

Epiphone Inspired by Gibson J-45
Epiphone's new update of their acoustic range has been a tremendous success, so those of you looking for a new acoustic companion may want to explore the range a little deeper. You can read about them all in our Epiphone Inspired by Gibson Acoustic blog, but for now, we're selected the J-45.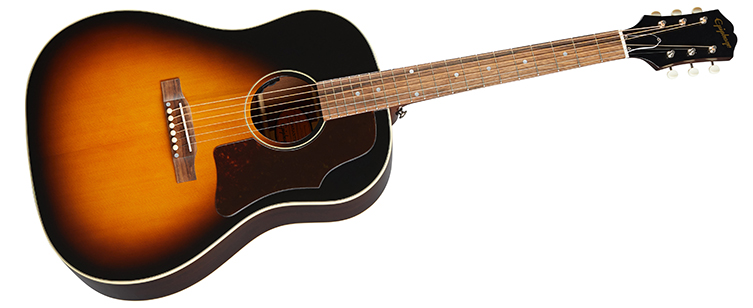 It's a classic that everyone can get on with, it's a great size for most players and its all-solid timber construction makes the whole instrument vibrate and ring out beautifully. This affordable classic is available instore and online for £649, which equates to three payments of only £216.33!
Line 6 Helix LT
Line 6's Helix has taken the guitar world by storm. This is the answer that so many guitarists have been waiting for years to get: a tidy, single floor unit that legitimately competes in terms of world-class amp tones and effects. As a touring rig, recording solution and practice set-up, it's unparalleled.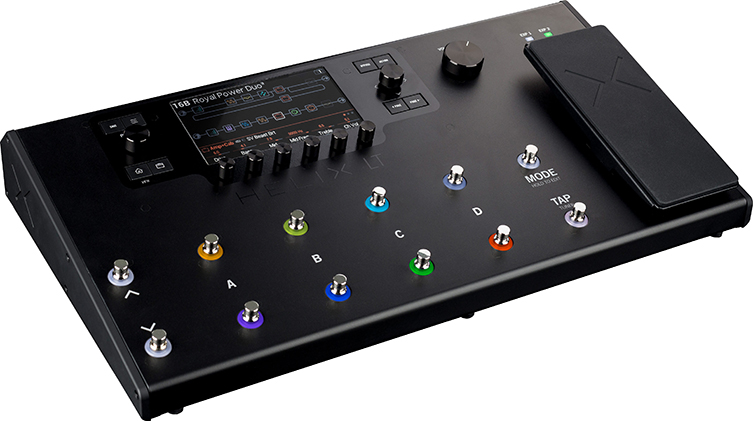 You might wonder if you'll ever bother with amps again! Available in a few guises, this LT model supplies the most bang for buck, in our opinion. The Line 6 Helix LT is £799, or three Klarna payments of £266.33. C'est fantastique!
Suhr Reactive Load IR
Maybe you want to stick to your valve amp? Perhaps you are all sorted for guitars and everything else, but could do with a handy gadget to help bring down the volume of that favourite valve monster, whilst keeping the precious tone intact. This fantastic, made-in-the-USA attenuator - which you can read more about in our attenuator blog - is actually quite a lot more besides!

The Suhr Reactive Load IR is £599, or three loads of £199.67. You won't know how you survived without it!
Reverend Reeves Gabrels Spacehawk
Back in stock after being sold out for ages, this wonderfully unique and beautiful guitar is a tonic for those getting a little tired of the usual suspects. Like a retro reissue of a space-age guitar that never existed, the Spacehawk is equal parts nostalgic and post-modern, perfectly befitting The Cure's lead guitarist Reeves Gabrels.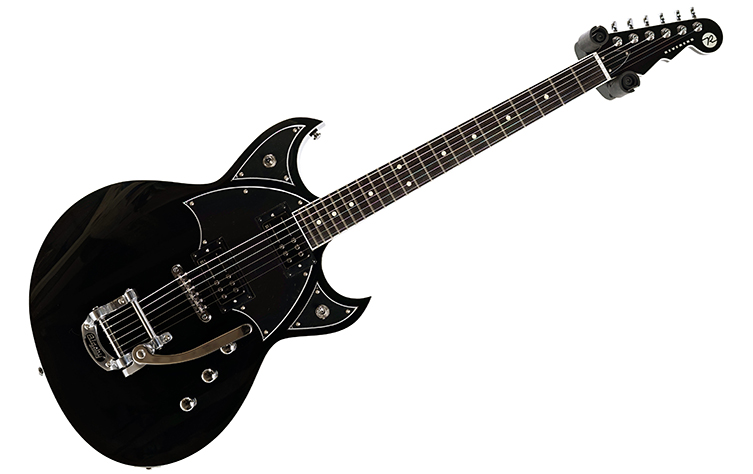 We've been big fans of Reverend guitars for a while now, and we believe this is one of their coolest models. You can read all about the genesis of this fabulous guitar in our exclusive Reeves Gabrels interview. It's available now for £999, or three equal Klarna payments of £333. For guitar players who dare to do their own thing, this is an excellent left-field choice.
The Klarna Difference
Klarna's just one of many options available to you when you shop with us. Splitting up the cost in to three equal payments and incurring no fees or interest is a really handy, fair way to get a little more out of life right now.
So, whether you are buying a little something for yourself, or treating a loved one to a much-desired piece of equipment, our Klarna payment option can make a huge difference to being able to afford it all. Space things out and get what you really want. Ask in store for more info, or click through to our Klarna information page.