Klarna: A New Way to Pay (Updated for July 2021)
Published on 23 July 2021
Looking for some new gear? In a buying mood?
We know we are, constantly. There is always another piece of the tone-puzzle to chase, be it a new guitar, amp, or pedal and if it's not that, then there are always gifts to buy for a beloved spouse or family member.
So, it's good that there are a bunch of different ways to pay for things at guitarguitar. In addition to using your bank card, we have the facilities to offer Paypal, as well as finance options from V12 and Barclays.
Klarna: Shop Now, Pay in 3
Now, on top of that, there's a new way of breaking up payments into more manageable chunks: Klarna. We've teamed up with Klarna to offer a quick and easy way to divide the cost of anything from £100 up to £1000 into three equal chunks, to be paid once a month. There is no interest whatsoever and no fees, either! It makes paying for things a little easier, especially around this time of year, and since you aren't taking on any extra costs or fees, it isn't going to do any additional damage to the ol' purse strings!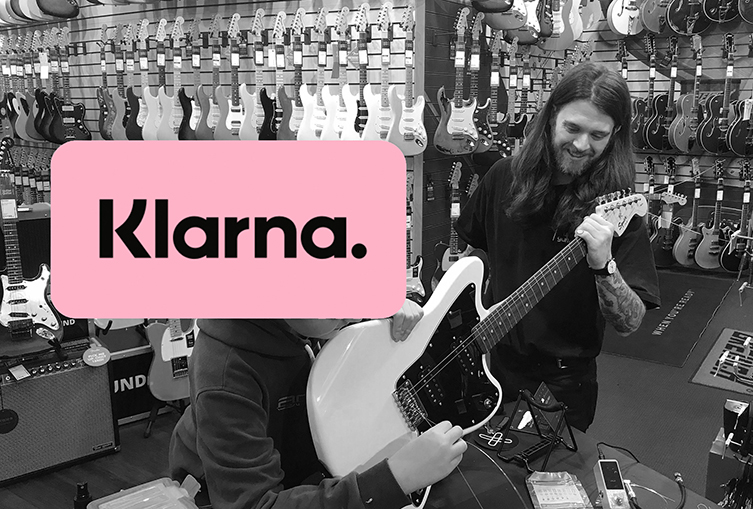 Give Me an Example
Ok, here's an example. If you wanted to buy a product that was, let's say, £300, you'd add it to your basket and go to the check out. Select the pink Klarna option at this point and you can spread the payments into three equal amounts of - in this case - £100. Enter your card details and you're all set! The 1st payment is automatically taken when the order is confirmed by us, with the other payments automatically being taken 30 and 60 days later.
For full details, we've created a reference page for Klarna payments on our site. Click through to get the full lowdown on how it all works.
Give Me More Examples
Alright then! Here, we've put together a short list of great instruments and pieces of gear, along with the 'klarna cost', so you can see just how manageable this can all be...
Epiphone Slash Signature Les Paul Standard
Slash is as well known for his tasteful collection of Les Paul guitars as he is for his top hat and playing prowess. His brand new range of guitars, the Epiphone Slash Les Paul Standards, are currently rocking our world with their beautiful finishes and high quality specifications. If you're in the market for an affordable Les Paul guitar, we don't think there's anything out there at this price to beat what Epiphone and Slash are offering us! The neck profile is something to behold, straddling that chunky yet 'moreish' feel that singles out all great LP-type guitars. The hardware is top drawer, above and underneath the AAA Maple veneer, and the sound is that perfect mix of vintage silk and modern grunt.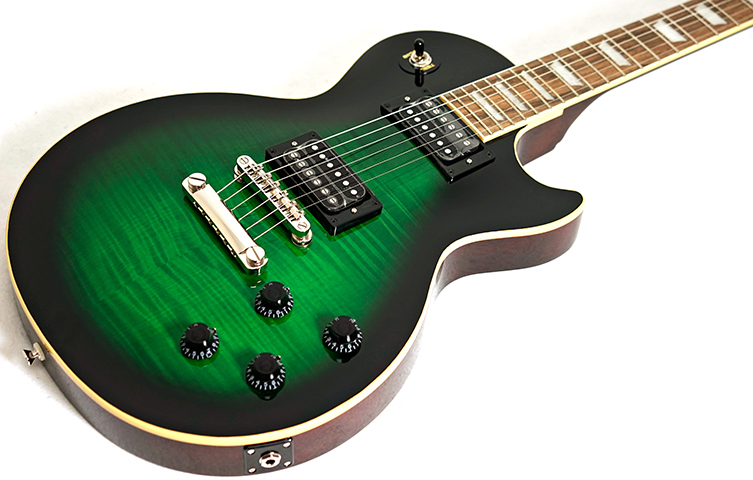 Pick your favourite finish from the five options on offer, and spread the more than reasonable £799 cost (including a custom hard case!) over three equal payments of £266.33!
Roland FP-10 Digital Piano
If pianos are on your horizon, there's a huge amount of choice and quality to be had for relatively little outlay. This FP-10 model from Roland delivers a full range of 88 keys, all weighted and using 'hammer action' to give you a feel that's entirely convincing. Whether you want to play some classical etudes or knock out a little boogie-woogie, you'll be right at home here. It's perfect for learning, for using as a controller keyboard (it has USB) and it comes in at a thoroughly reasonable £424. Split up into Klarna payments, that's just three lots of £141.33!

Taylor GS Mini Koa
Taylor's slightly downsized beauty has probably been the most successful acoustic guitar design in modern memory. The GS Mini is lovely to play (with an ever-so-slightly shorter 23 1/2 inch scale length for a slinky, easy feel) and sounds wonderfully rich and loud, surprisingly so considering the scaled-down body. This particular model has a solid Koa top for added beauty and tone, plus there is a pickup system fitted so you can take it on stage too! Whether at home or on the move, the Taylor GS Mini-e Koa will be a wonderful musical companion. Retailing at £819, you can spread the cost via Klarna and pay three installments of only £273!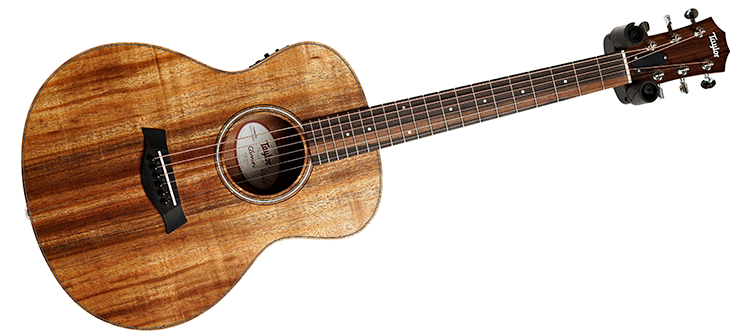 Line 6 Helix LT
Line 6's Helix has taken the guitar world by storm. This is the answer that so many guitarists have been waiting for years to get: a tidy, single floor unit that legitimately competes in terms of world-class amp tones and effects. As a touring rig, recording solution and practice set-up, it's unparalleled.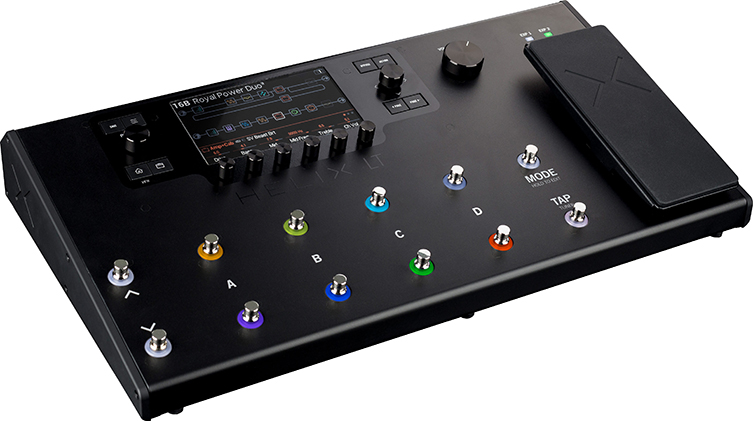 You might wonder if you'll ever bother with amps again! Available in a few guises, this LT model supplies the most bang for buck, in our opinion. The Line 6 Helix LT is £999, or three Klarna payments of £333. C'est fantastique!
Suhr Reactive Load IR
Maybe you want to stick to your valve amp? Perhaps you are all sorted for guitars and everything else, but could do with a handy gadget to help bring down the volume of that favourite valve monster, whilst keeping the precious tone intact. This fantastic, made-in-the-USA attenuator - which you can read more about in our attenuator blog - is actually quite a lot more besides!

The Suhr Reactive Load IR is £599, or three loads of £199.67. You won't know how you survived without it!
The Klarna Difference
Klarna's just one of many options available to you when you shop with us. Splitting up the cost in to three equal payments and incurring no fees or interest is a really handy, fair way to get a little more out of life right now.
So, whether you are buying a little something for yourself, or treating a loved one to a much-desired piece of equipment, our Klarna payment option can make a huge difference to being able to afford it all. Space things out and get what you really want. Ask in store for more info, or click through to our Klarna information page. Remember, the Klarna option is available both online and in store!