The Vox Bobcat Returns!
Published on 10 March 2021
What comes to mind when you think 'Vox'?
Is it The Beatles, playing through their AC30s and changing the world?
Is it perhaps Hank Marvin, bringing the twang to amazed audiences?
Maybe it's The Edge, conjuring vast sonic landscapes with his battered old AC30s and Korg delays?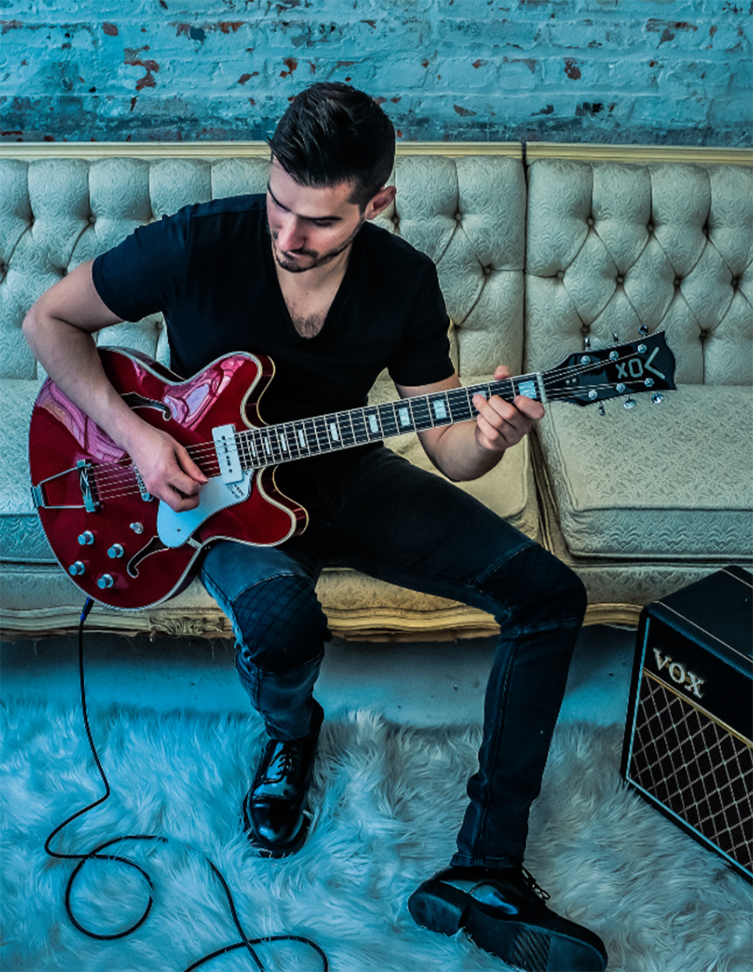 Whatever springs to mind for you, it's obvious that Vox are inextricably linked to the history and glory of Rock 'n' Roll. But it's not just the amps that spring to mind. Vox have also created some of the most eye-catching guitars we've ever seen, too! Back in the 60s, they created a whole catalogue of unusual instruments like the Phantom and the Teardrop. Some of these even had built-in effects, which we'd hear put to great use by influential bands like Joy Division and Spacemen 3. Even the maestro himself, Prince, almost exclusively used Vox guitars during his last few tours. If Prince is playing it, it's safe to assume it's gonna be good!
The Vox Bobcat
Not all of Vox's guitars were quite as left-of-centre as the Teardrop, though. In 1967, Vox released the Bobcat, a hollow-bodied model based on a more traditional (and pretty famous...) Gibson design. It was no slavish copycat though. This 60s model had a trio of unusual single coil pickups, covered in white plastic to match the double bound body. Made by Eko guitars of Italy, the Vox Bobcat had a bolted-on neck, a 25" scale length and just the right look for guitarists of the late 60s to really get into and enjoy.
Indeed, the design has such a Retro-Rocker/Indie Hipster appeal that you can see many vintage examples being played by indie bands such as the infamous Brian Jonestown Massacre. There's a vibe for this style, for sure, and Vox have recently picked up on that. Behold, a pair of brand new Bobcat models for 2021!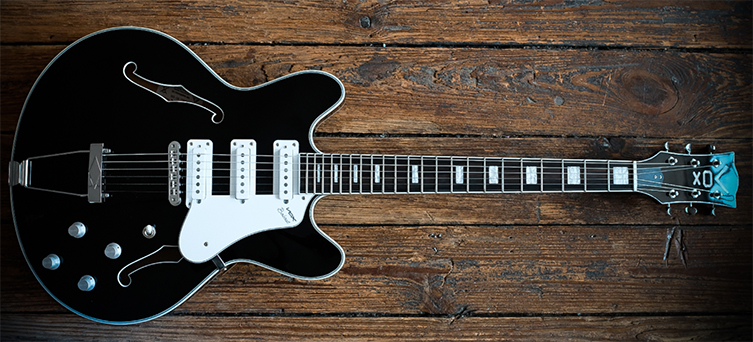 Vox Bobcat S66
This new Vox Bobcat S66 model picks up where the original left off. It retains all of the style and character of the Eko-built original, and addresses some of the corner-cutting build issues that stop the originals from being up to today's performance standards.
First off, Vox have changed the neck join from a simple bolt on to a higher-grade set neck construction. This puts these guitars more in line with what payers expect form a semi-acoustic these days. Talking of semi-acoustic, Vox have also wisely added a centre block within the body to counteract feedback. This will add a little bit of body to the sound too.
On the subject of sound, the Bobcat S66 retains that unique trio of single coil pickups, specially made to deliver that 'Eko-tone' from the 60s!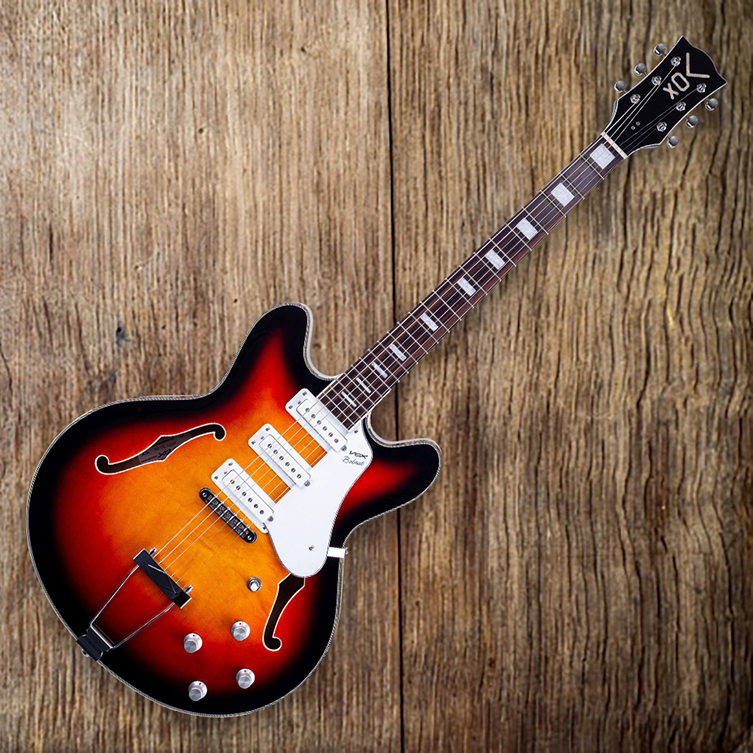 Vox Bobcat V90
The Vox Bobcat V90 is a similar yet distinct variation on the design. The V90 is very similar to the S66, but instead of three single coil pickups, Vox have put in a pair of 'V90' P90 style pickups. P90 pickups tend to add extra warmth to the single coil sound, and are perfect for a large range of styles from Indie strumming to Bluesy soloing.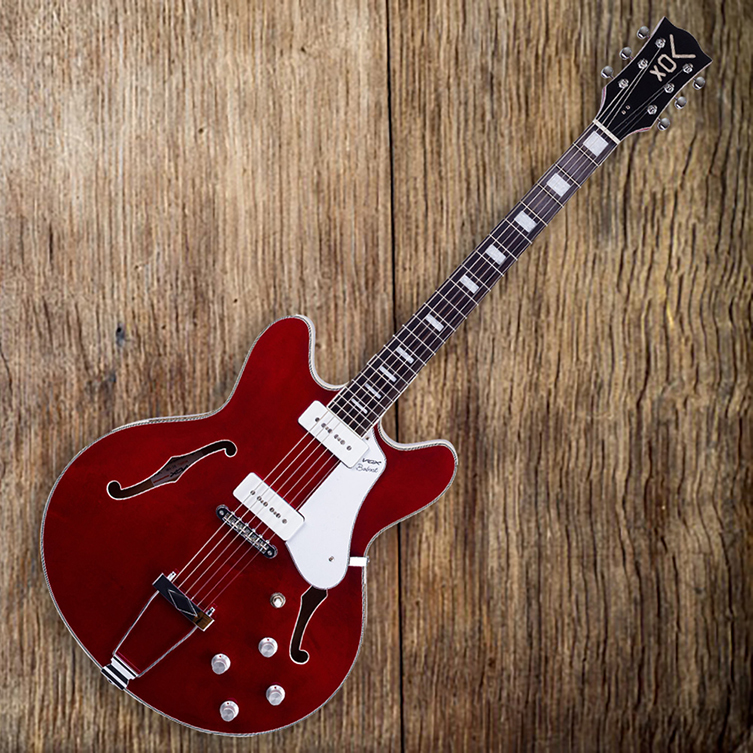 The Bobcat V90, like the S66, has a centre block installed inside the body to lessen feedback. Both guitars also feature 22 frets – one more than the 60s originals – and have quality Grover tuners.
Retro Style for Today's Players
We think Vox have judged things just right, in terms of bringing back that idiosyncratic 60s style but pulling the construction and performance elements into better focus for today's players. These Bobcats are a legitimate choice for the style-conscious gigging musician who wants to inject a little of the Swinging Sixties into their band's sound and look.
Click to View our Semi Hollow Guitars