Get Playing Again! Bose L1 Pro PA Systems
Published on 18 May 2021
Is gigging your life?
Are you chomping at the bit to get back out there and lay down the law with your guitar?
Has your poor back enjoyed the break it's had from humphing heavy PA speakers in and out of the van?
If the answer to these questions is a resounding 'Yes!', then you need to acquaint yourself with the Bose L1 family.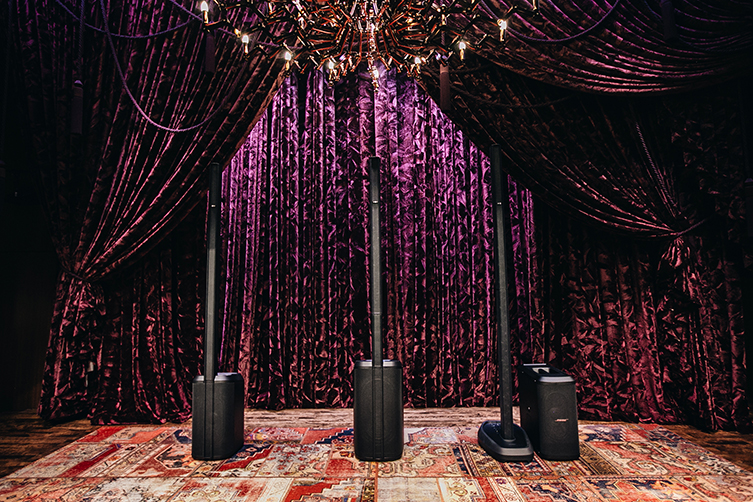 The Bose L1
You'll have seen the Bose L1 before. It's that revolutionary, game-changing PA design that looks like a slim black tower, subtle and amazing sounding. Bose invented this style of PA system over ten years ago now, and though many companies have jumped on the 'array' bandwagon, Bose are still the makers of the best sounding units. There are a number of variations available these days, and all are collected together in the L1 family of PA systems. Each L1 system uses a vertical tower 'line array' of small speakers together with a base unit that contains a bass subwoofer. Together, they provide a clear, detailed and professional sound for your audience, with the added bonus that, wherever in the room they are sat or standing, they'll all get the 'best' sound: there are no sweet spots and dead spots as you normally find with live sound. This is what the whole array design is about. It's a new way to think about quality PA that's light years away from massive speaker boxes that destroy the front row's hearing and sound like mush at the back of the room. Those days are over!
The L1 Pro Series
There are a few different iterations of the Bose L1 out there, and today we're going to look at the newest L1 Pro Series. There are three models, and each is designed for the needs of different musicians. All of them feature the famous vertical line array speaker 'tower', couple with a sub bass unit. The line array is designed to give an extremely wide spread of sound, evenly distributed in a horizontal arc that's 180 degrees. This means that your audience can enjoy the 'best seat' wherever they positioned themselves!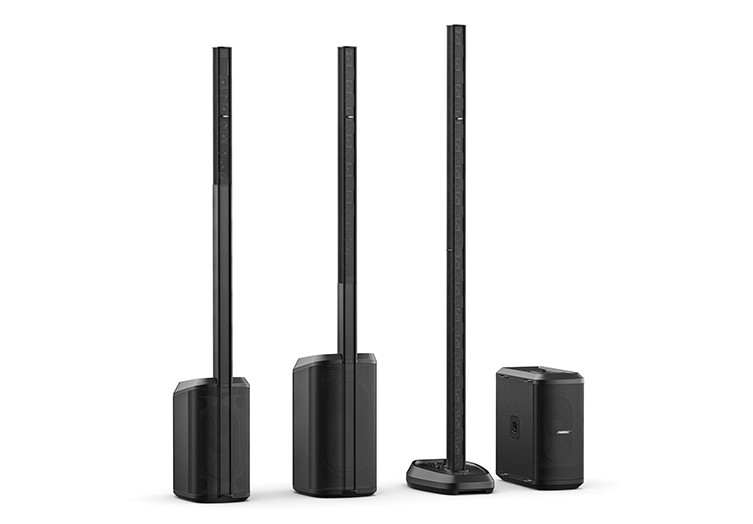 The main differences between each model are the number of 2" neodymium speakers used in the array, and the size of each sub unit. Put simply, the higher up the range you go, the bigger and louder the system is! We'll briefly shine a light on all three systems but before that, let's check out some features that are relative to all of the systems...
So Powerful, So Easy
Bose have taken the hassle out of PA. These systems are portable, lightweight and extremely simple to set up, operate and take down again. Each array breaks down into smaller parts, and the mixer section is built into the unit. Combination inputs (for both ¼" instrument cables and XLR mic cables) are included for versatility, and a collection of preset EQs are available to 'tune' the L1 system to whichever use you have for it: live music for performers, pre-recorded music for DJs, and so on.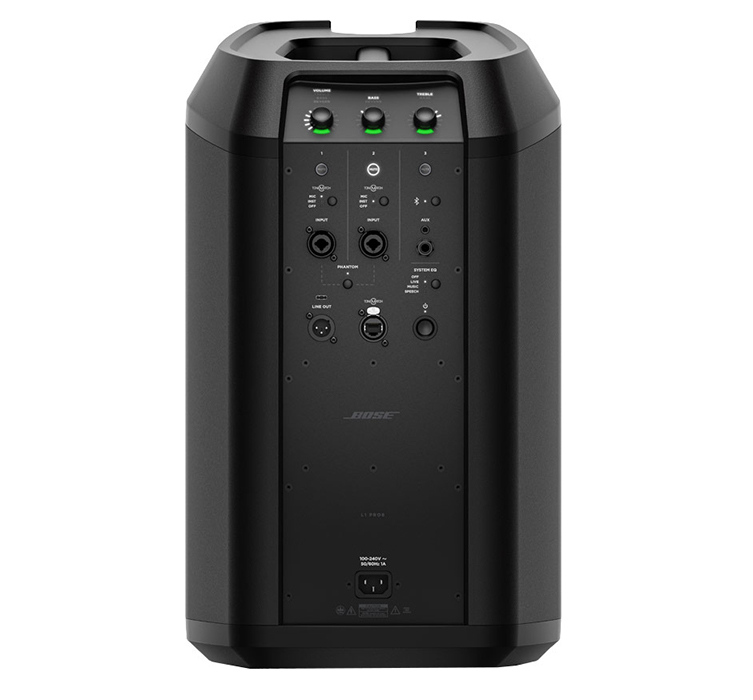 If more inputs are required, each unit has a special connection input for Bose's Tonematch mixer, a small and powerful digital mixer that adds effects (compressors and reverbs among other things) and preset EQs for specific microphone models, to ensure that you will sound excellent in every situation. This is sold separately: for bigger groups of musicians, it's a great thing to have, but solo performers and duos may find they have what they need all built into the L1 system itself! Talking of which, let's take a look at the three models...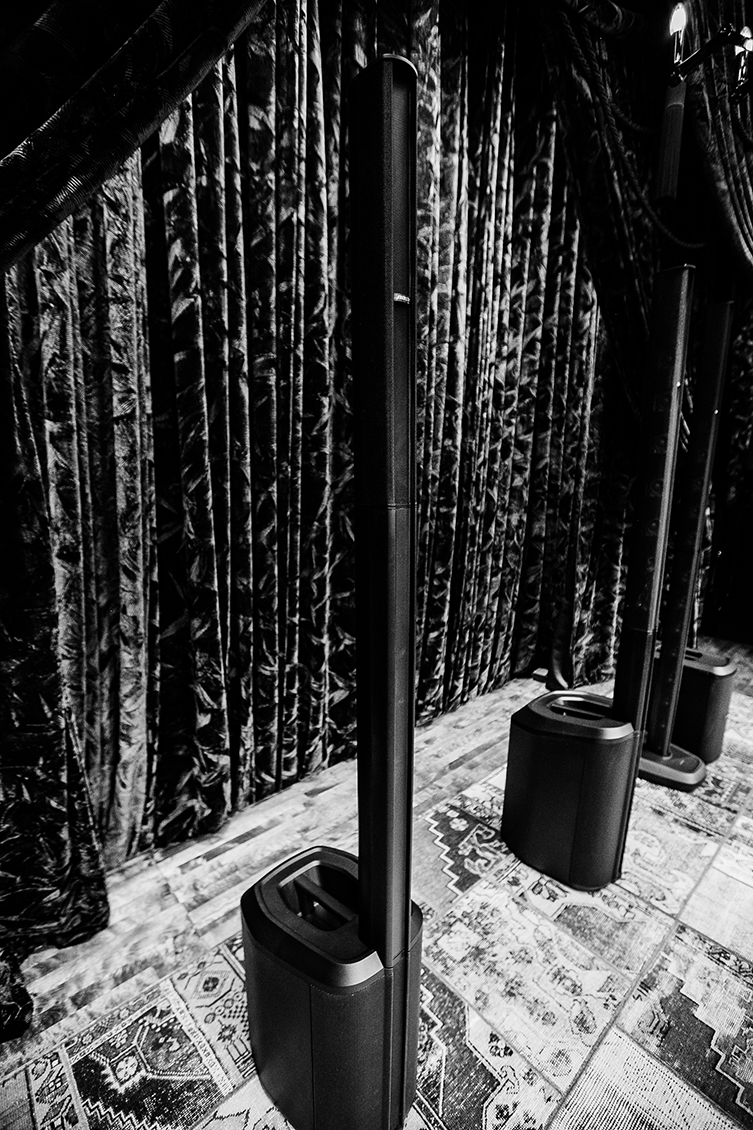 Bose L1 Pro8
The Bose L1 Pro8 is the most portable of the L1 Pro family. It weighs 16kg in total, so it's hardly an effort to carry to its destination! For small gigs like garden parties and coffee shop gigs, this is all that solo performers and duos will need to put on a professional sounding show. The array slots into the sub unit, where the inputs and controls are also located, and there are presets for your EQ needs. If more control is required, you can certainly add the Bose Tonematch mixer, or you could simply download the Bose L1 Mix app for your device and use that to fine tune your sound from anywhere in the venue! The app works for all of the L1 Pro systems.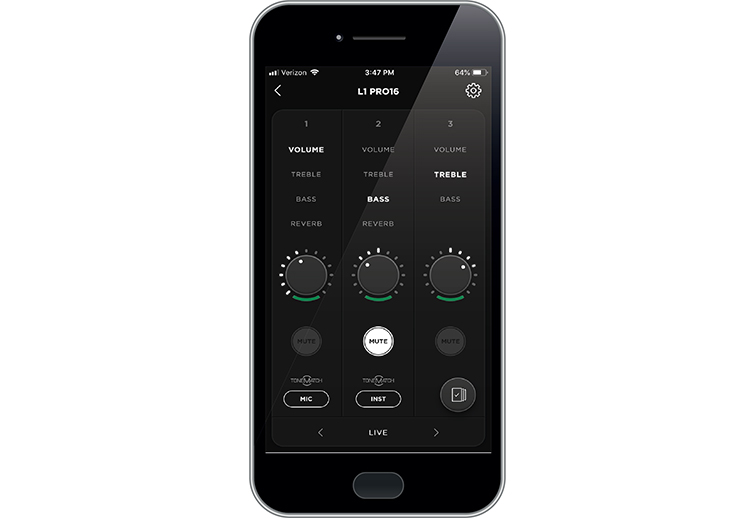 The L1 Pro8 has eight 2" neodymium drivers in the array, and the bass unit has a 7"x13" 'racetrack' driver. Never has a mixture of power and portability been so convenient! (Without getting too into it, a racetrack driver is a speaker that's shaped like a racetrack or running track, and operates in an entirely different way to a regular 'cone'-shaped round speaker).
Bose L1 Pro16
Double down on power and stay as portable as ever with the Bose L1 Pro16. This time, the array has a larger sub unit filled with a 10" x 18" driver, so the low end is altogether larger. The array gives the same 180-degree reach is the rest of the range, and has, as the name suggests, 16 of those efficient 2" Neo-dymium speakers.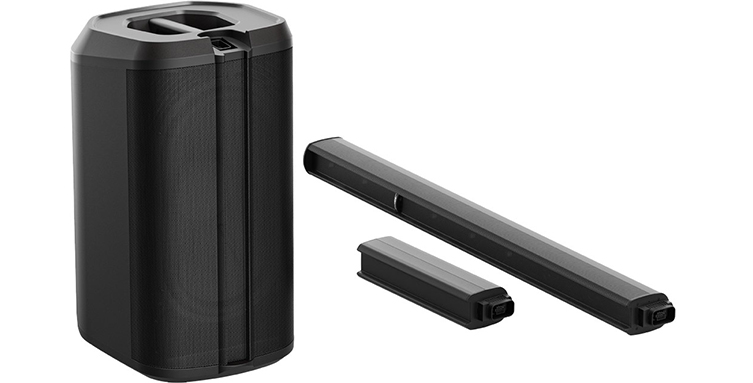 This system is your choice if you are playing with small groups such as folk bands (get the Tonematch involved if you require more instrument inputs) and DJs, who will definitely enjoy the extra oomph of the low end!
Bose L1 Pro32
As the most advanced system in the range, the Bose L1 Pro32 is the choice for larger gigs. Bigger outdoor gigs, mid-sized venues like weddings and clubs, even small festival shows can all be done with this system, depending on size. This time out, there are 32 speaker drivers in the array, and for the bass unit you actually have a choice: the Sub1 or the Sub2. Both subs can handle low end frequencies right down to 40Hz, so progressive house DJs will benefit as much as acoustic singer songwriters!

The difference here is, once again, size: the Sub1 is loaded with a 7" x 13" driver, which Bose says rivals a 12" woofer for performance and sonic impression. The slightly larger Sub2 increases the driver to a 10" x 18" size, analogous to a 15" woofer. The Sub 1 will be punchier, and the Sub 2 will be bigger sounding. Both units work with the L1 Pro32 system, so it's a matter of choice and application.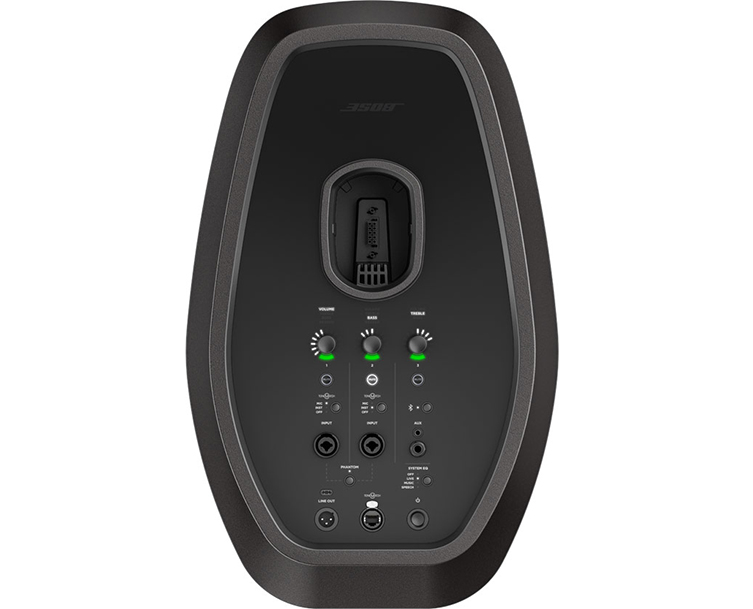 Get Playing!
Are you organising some small gatherings soon? Is your band looking at putting on some small events in outdoor areas or smaller venue spaces? If so, the Bose L1 Pro range of compact PA systems gives you the best sound and the most stress-free set up you could ask for. Just make sure you've been practising your repertoire throughout lockdown, because it's time to get back out there!
Click to View our Bose PA systems