BRAND NEW: Three Dots Guitars
Published on 15 June 2021
Building handmade guitars and basses takes enormous amount of skill, patience and determination.
It's a vocation, a life's journey and a never-ending learning experience. If a builder is lucky, they may be able to train with a master in order to soak up some of those elusive skills and practises which separate a great guitar from a merely 'very good' one. These opportunities do not come around very often, and must be grasped with both hands when they do.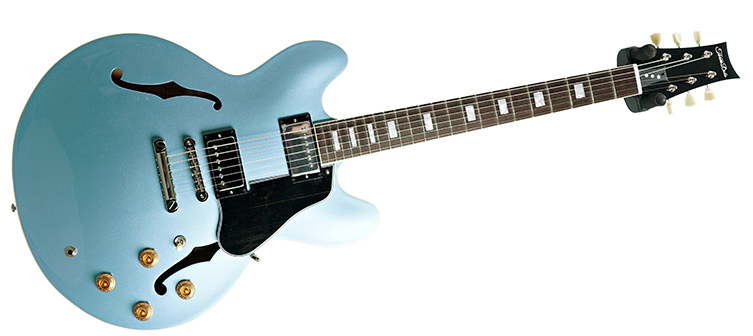 Yoshi Kikuchi knows this situation well. As we'll learn in this exclusive interview, the Japanese master guitar creator spent a year with none other than Roger Sadowsky, working alongside him and learning directly from the source, so to speak. Things went so well for Kikuchi, eventually heading up Sadowsky's entire Japanese division, which entailed creating Sadowsky-branded instruments in Japan to standards that met Roger's unreserved scrutiny. Such things are not undertaken lightly, and would never have happened at all were it not for Yoshi's skill and ability to manage a team of artisans. So it continued for a number of successful years.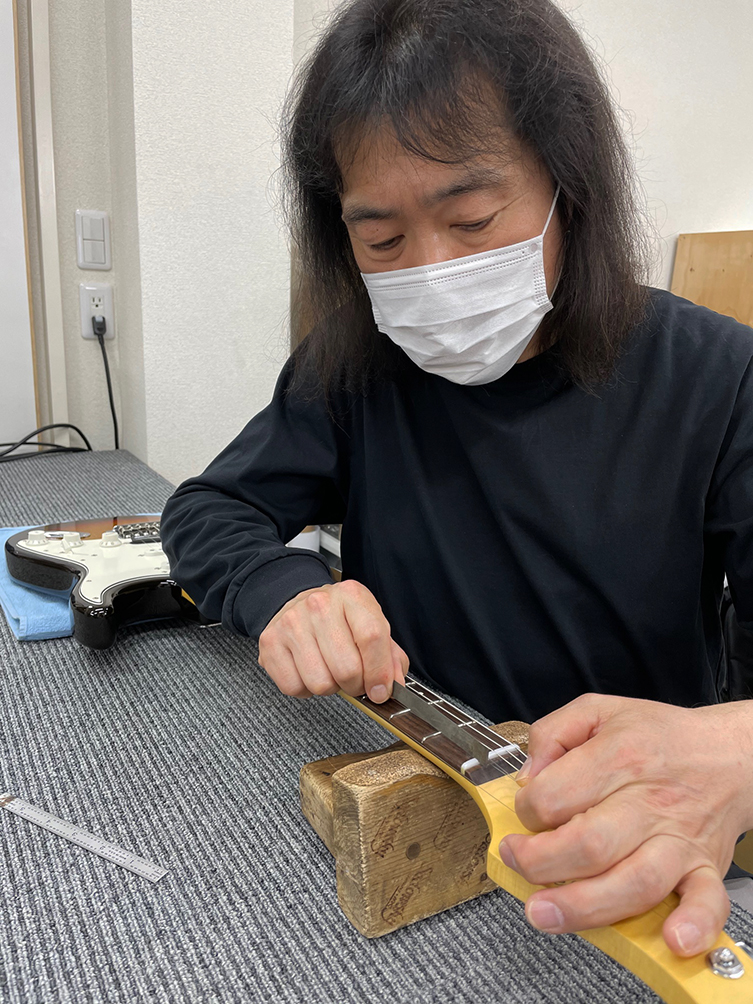 When Sadowsky recently moved their non-USA operations to Germany (read about it in our Roger Sadowsky interview), Kikuchi decided to begin a new guitar brand of his own, using all of his accumulated knowledge and know-how to create a range of premium guitars and basses whose quality is unmatched. Thus was born Three Dots Guitars, a new collection of Japanese made guitars and basses which make good on Yoshi's vision. Each instrument is an outstanding and individual work of art, blending classic design with contemporary performance with a level of quality built in that only the very best builders can offer. We were recently able to get a few questions through to Yoshi via email. Here's the lowdown on everything Three Dots, straight from Yoshi himself...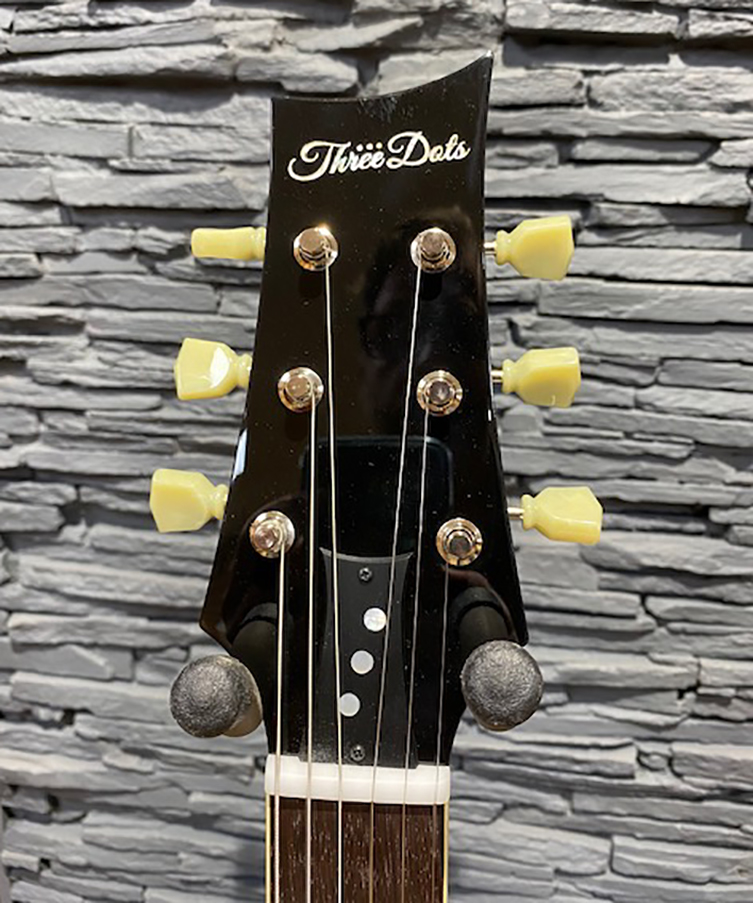 Guitarguitar: Prior to working with Roger Sadowsky, you started the Atelier Z bass company in Japan. Was bass initially your main passion? And is that true today, too?
Yoshi Kikuchi: Yes, of course! Making, producing and modifying instruments is like solving a mystery or jigsaw for me. I feel fulfilled when I reach my goal, and I feel sure it will make the customer happy.
GG: What made you decide to approach Roger back in 1992?
YK: I saw one of Sadowsky's bass guitars which unfortunately got a bad twisted neck when I was one of the subcontractors to Okada International. I gave up trying to repair it. I suggested re-neck to the owner. However, Roger said send the neck back to him, and then he will try to repair it. A few months later, he sent the repaired neck to Japan. I was astonished! The neck looked absolutely straight after I strung up - and it was the original neck! On the other hand, when I put that neck on my bench without string tension then loosened the truss rod nut, the neck still twisted but in the opposite direction before I sent it back to Sadowsky. It might be a long story, but I decided right then and there to learn Roger's perfect fret job techniques.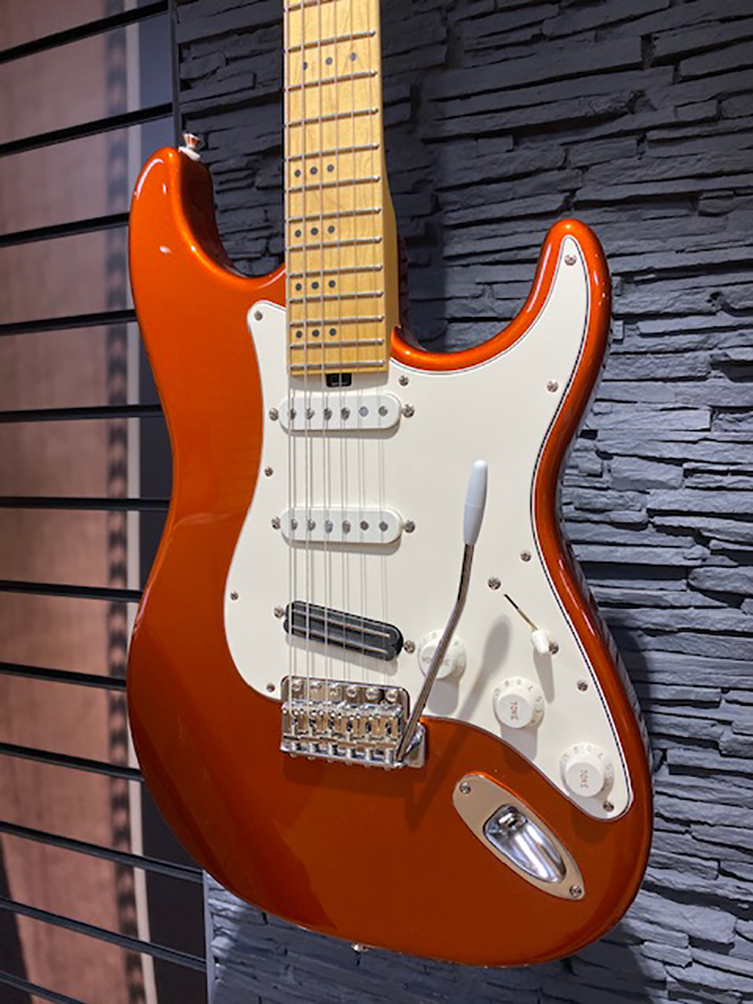 GG: You worked by his side for a year: what were the most important things you learned from working with him?
YK: There were four senior fellow disciples in the Sadowsky Broadway shop at that time. They taught me all the basic techniques. And Roger showed me many great instruments owned by his famous clients, and once in a while he gave me a chance to try to fix them. These experiences gave me confidence, and I realized again there are plenty of methods for fixing and setting up each client's instruments. And, funnily, that taught me how nervous I can get while repairing instruments from precious clients.
I also learned some valuable skills from John Suhr when he was working at Custom Audio Electronics with Bob Bradshaw in the 1990s. Especially, how to lower string action. I was visiting his shop for a few weeks to help John finish building his orders for Okada International. That's when John taught me his unique fretting method. It is one of the most valuable techniques that I learned over the years.

GG: What is the story behind your new company's brand name 'Three Dots'? Do the three dot fingerboard inlays have a special significance?
YK: After our separation from Sadowsky, we decided to create our own guitar and bass brand going beyond the Sadowsky luthier techniques and developing our own. Based on specifications and features recommended by our in-house guitar guru, pro musician and producer – Takashi Masuzaki – I brought to life the Three Dots brand. Three Dots has become that brand – we produce legendary, classic guitar and bass models engineered to perfection with our own proprietary techniques and methods.
The Three Dot inlays symbolize -
Playability
Reliability
Affordability
We put three dot markers on all the fingerboards except in the case of set-neck style guitars where the dot inlays are installed on the truss rod cover instead of the fingerboard.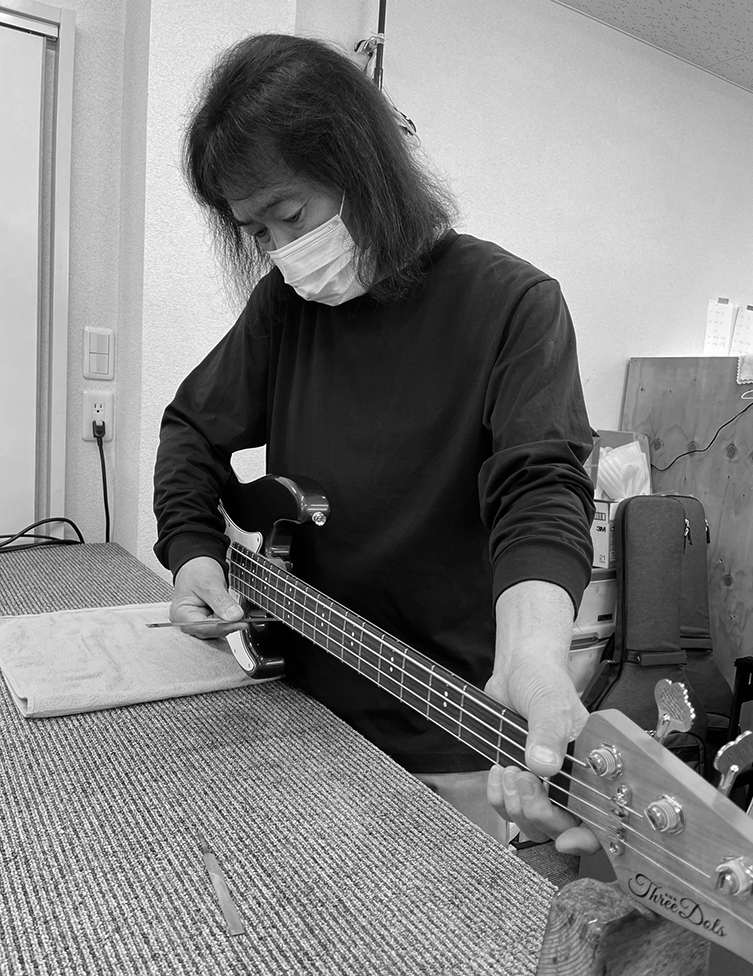 GG: For you, what are the most important 'elements' of a great electric guitar or bass? Do you have a personal favourite guitar or bass model?
YK: I believe the ultimate, most important rule is always "the instrument has to be comfortable to play." If you want to produce a different tone from the same guitar, you may add pedals, change pickups or preamps, but you won't be able to obtain "playability" even if you bought a large number of accessories.
My personal favourites, of all the basses I own, are the '77 Gibson Thunderbird and '78 Ibanez Flying V Bass. I have not opened those guitars' cases in over ten years. I don't think they are comfortable to play but they are full of precious memories from the time I played in a band.
GG: What types of music do you enjoy listening to and playing yourself? Does your taste in music influence your design process?

YK: I prefer heavy metal. Of British bands, I like listening to Bullet For My Valentine, Dragon Force and others. I don't play using such techniques as shredding or rapid slapping. But I know that most players who like to do "shredding" or "slapping" prefer lower string action. So, therefore, the fretwork must be accurate. I am proud of the highly detailed and accurate fretting work I do.
GG: Do you have a specific type of player in mind for each of your instrument designs?
YK: No.
GG: Do you make your own pickups?
YK: Yes, I design and build my own pickups. (My subcontractor always helps me bring my designs to life). Basically, I use alnico 5 magnets. But, as you know, such magnets produce a wide variety of tones and output depending on how deep the magnetization is - like 80%, 90% up to 100%. So, I just experiment with the magnets and winding wires until our pro player endorsers are satisfied with the sound.
GG: What other types of hardware do you prefer to use on Three Dots guitars?
YK: I don't have any preferences. I have no objections to using any part whenever I feel it would be necessary for my design.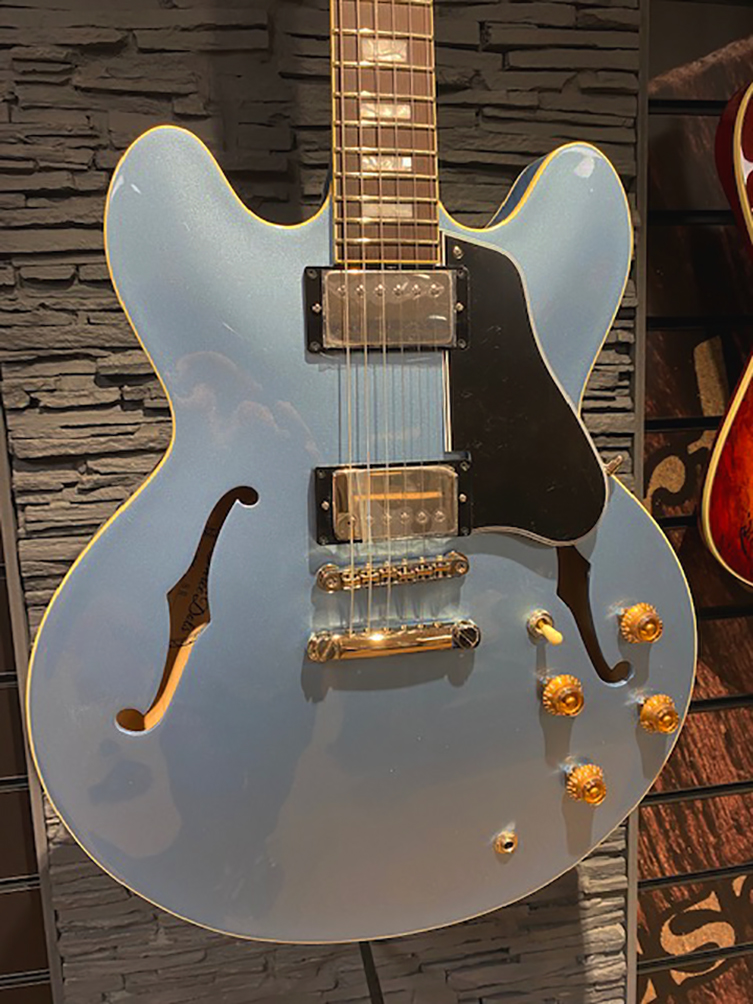 GG: What is your overall goal or purpose with Three Dots Guitars?
YK: To take over the world (ha ha). There are a lot of young people who aspire to be professional musicians. I want them to live their musical dreams with Three Dots Guitars!
GG: What are your future plans for Three Dots guitars? Are there new models on the horizon?
YK: There are going to be some surprises. Keep your eyes open – we will be introducing new models.

It's exciting for us to be onboard with Three Dots guitars so early on in their adventure. The instruments we have currently in stock are quite exceptional, from the feel right through to the finishing. Yoshi's unparalleled skills and infectiously upbeat attitude are a sure recipe for success, both in the brand's native Japan and worldwide. We can't wait to see what Yoshi brings out next, but in the meantime, please click through to view our current stock of Three Dots guitars, or visit us to try them in person!
Thanks to Yoshi for taking the time to answer our questions, and to Joel Kohn for all of his help putting us in touch.
Click to View our Three Dots Guitars and Basses