The 10 Best Guitars of 2021 (Updated for December 2021)
Published on 10 December 2021
As we reach the end of 2021, we sit back on our creaky armchair, sip a cup of tea and reflect on the year that was 2021 in the world of guitars. It's been a good one: full of surprises and excellent gear, both traditional and cutting edge. Half-way through the year, we compiled a list of the best guitars of the year (so far), and so we've wholeheartedly hijacked that blog and updated it for December 2021.
Did some of those choices from summertime last? Indeed, some did. But there has been a whole cavalcade of releases since then, and we've sifted through our entirely subjective memory banks and opinions to deliver our not-quite definitive list of the Best Guitars of 2021.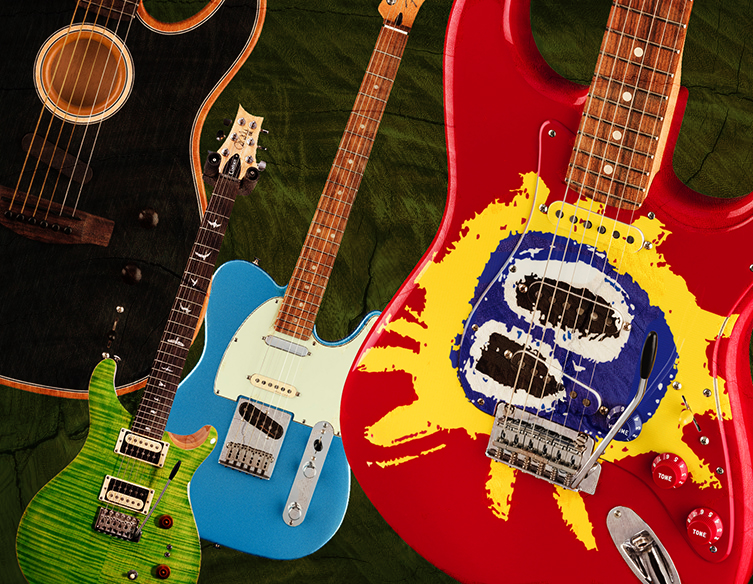 Fender Screamadelica Stratocaster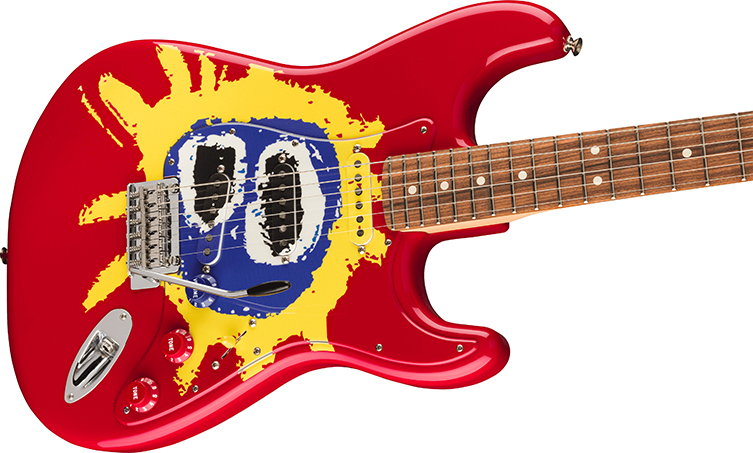 This is a bit of a special one! It's been 30 years since Primal Scream's landmark Screamadelica album was released, and Fender have created a handsome tribute in the form of a limited edition Stratocaster. Emblazoned with Paul Cannell's instantly recognisable cover art and loaded with 60's Classic pickups, we think this is just the thing to Move on Up and Get Yer Rocks Off! Check out the cool colour detailing on the control knobs and pickup covers!
Click to View the Fender Screamadelica Stratocaster
Epiphone Slash Les Paul Standard in November Burst
Slash has effortlessly maintained his rock god status for nearly 40 years now, and the popularity of these Epiphone signature models provides ample proof of his staying power in the eyes of guitarists everywhere.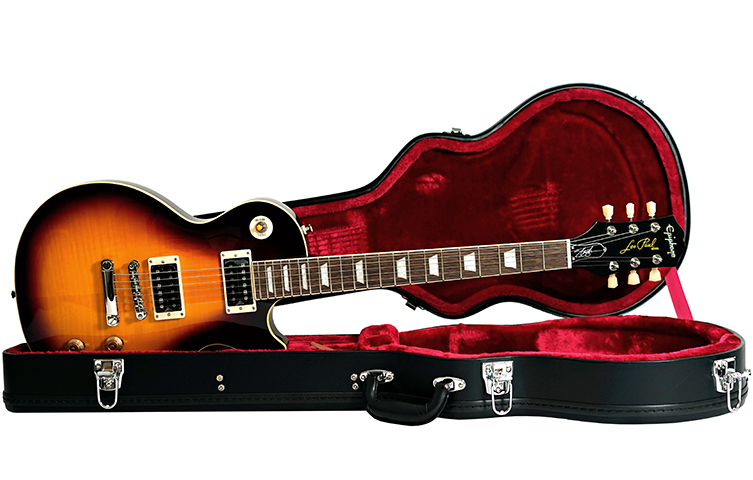 Instead of slapping the great man's name on existing Les Pauls, Epiphone brought their A-game and released a gang of instruments that punched well above their price point. The look was right, the weight was right, the sounds were authentic and the feel was as moreish as a chocolate muffin. This is the sub thousand pound Les Paul to beat, AND it comes with a fitted hard case!
Click to View the Epiphone Slash Les Paul Standard November Burst
Fender Player Acoustasonic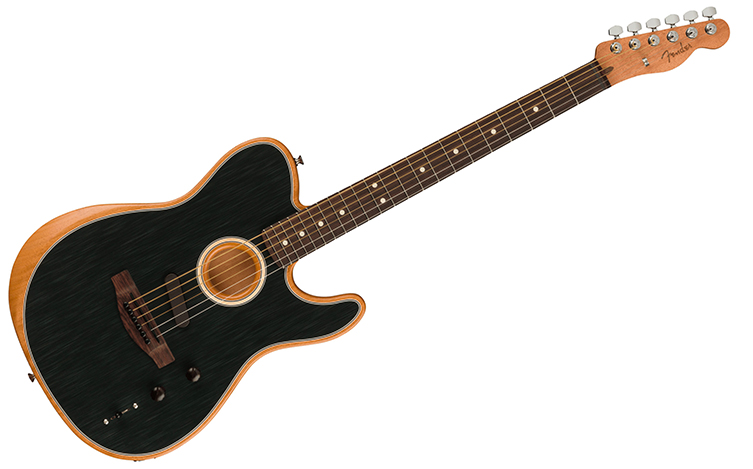 Fender have had a busy year in terms of releases, and this one was one of their biggest! The Acoustasonic shot to instant success when it was released around three years ago. The USA-made model began as a Telecaster shape, with Stratocaster and Jazzmaster variations following in its wake. The concept of a compact acoustic instrument with electric sounds and built-in variations in tone is a hard one to find fault in, and the guitar buying public agreed.
Just to make things even more essential to today's gigging guitarist, Fender recently released the Player Series Acoustasonic, a Mexican-made model based on the original Tele Acoustasonic and bringing much of the same charm, feel and downright usefulness at a lower price point.
Click to View the Fender Player Acoustasonic Telecaster
Gibson Custom Shop Murphy Lab 59 Les Paul Standard in Dirty Lemon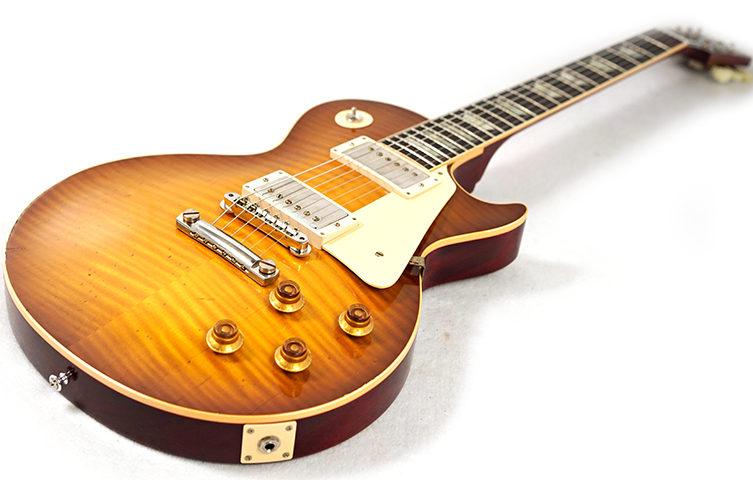 Top notch Gibson Les Pauls are consistently the most revered and lusted after instruments in our world. They have the magic, the mojo, the authority...and these Murphy Lab 59s are just spectacular. Take a great, hand-made Custom Shop Les Paul, with all the greatness, authenticity and detail that it entails, and then get Tom Murphy's team to add the special sauce of ageing and tarnishing: the result is the closest match to a fabled 59 Les Paul as we'll ever see. Every pair of hands on these guitars leaves spectacular work behind.

Click to View the Gibson Custom Shop Murphy Lab 59 Les Paul Standard Dirty Lemon
Sheeran by Lowden 'Equals' Signature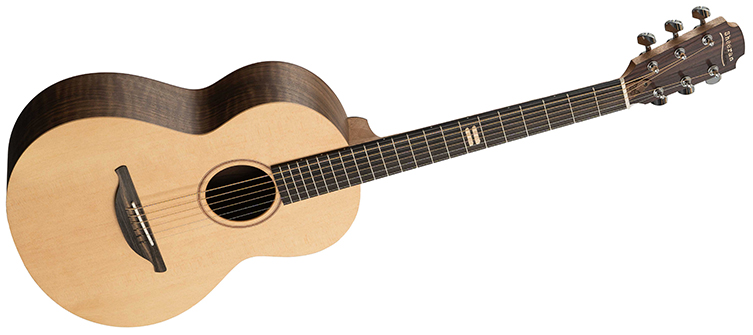 Solo sensation Ed Sheeran shows no signs of ebbing in popularity: he's even popping up in movies with Dwayne 'The Rock' Johnston these days! As such, Sheeran can choose to play any guitar he likes. A former Martin player, recent years have seen him move across to Northern Irish luthier Lowden for his small-bodies acoustics. Well known as the makers of some of the best acoustic guitar models ever, Lowden's latest signature model for Ed focuses on his newest 'Equals' album. There's even a custom '=' inlay on this agreeably affordable instrument.
Limited to only 3000 models worldwide, the quite lovely Sheeren by Lowden Equals guitar uses Sitka Spruce and Walnut timbers in its construction and features an LR Baggs VTC pickups system to deliver stadium-ready acoustic tones.
Click to View the Sheeran by Lowden Equals guitar
Fender Player Plus Nashville Telecaster

One of the biggest announcements this year was Fender's Player Plus range, a sort of alternative upgrade of their phenomenally successful Player Series. The Player Plus range as a whole features Noiseless pickups, locking tuners and a more contemporary 12" radius fingerboard. The Nashville Telecaster adds a third pickup (and a slew of lovely finishes including this Opal Spark) to further broaden the tonal horizons. Nashville Teles are popular with guitarists looking to add a little 'Stratiness' to their authentic Tele tones, and this one does so with style and vibe.
Click to View the Fender Player Plus Nashville Telecaster
Martin Custom Shop D-28 1937
A 'Pre-War' Martin dreadnought is the acoustic guitar equivalent of the Lady of the Lake hurling Excalibur towards you. Whole industries exist to attempt recreations of these unfathomably good-sounding acoustics, but Martin themselves remain the best at it!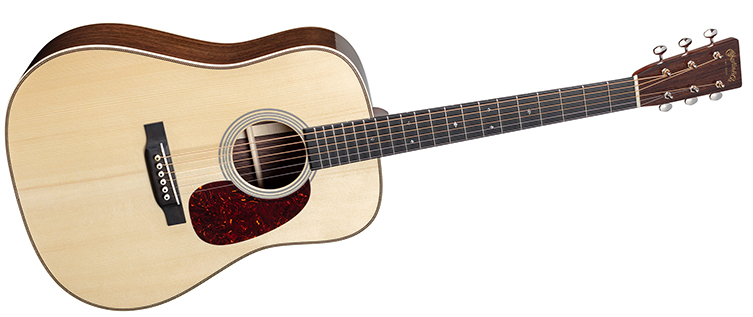 This wonderful Custom Shop recreation of a 1937 D-28 is perhaps the very definition of Martin's craft. Authenticity is the key here, and by that we are talking about the historical measurements for the fingerboard thickness! We're talking cloth-strip construction, just like the olden days! If you are a guitarist who appreciates things being done the way they used to be, then this Martin Custom Shop D-28 1937 is the Holy Grail.
Click to View the Martin Custom Shop D-28 1937
PRS SE Custom 24-08 in Eriza Verde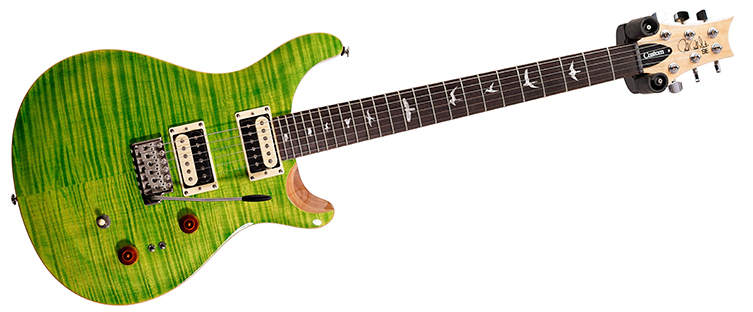 PRS' Maryland guitars are famed for their stunning looks and build quality, but their Eastern-made siblings aren't too far behind! The Custom 24 design has long since been the guitar world's most successful missing link between the worlds of Fender and Gibson, and this affordable iteration is a head turner in more ways than one! With improved pickups and a top carve that's closer in styler to the US-made models, this stunner provides great value, tone, playability and looks. What more do you need? The Eriza Verde finish knocks us out every time we see it!
Click to View the PRS SE Custom 24-08 Eriza Verde
Schecter Sun Valley Super Shredder Exotic Black Limba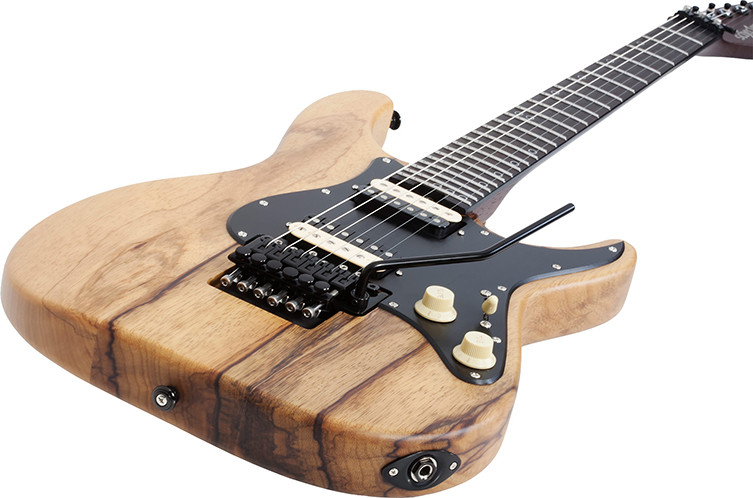 Considering Schecter are one of the world's most diverse brands, they definitely have a reputation for high performance S-types. This Sun Valley Super Shredder is a great example of that, with its exotic looks and shred-friendly hardware. There is always room in one's collection for a good Floyd-equipped guitar, and when they are as pretty as this one, and as attractively priced, there's no excuses not to investigate further! There isn't much that this Black Limba beauty can't cover, music-wise, and it will fit in just as easily at a Blues session as it will at a shredfest. Try it!
Click to View the Schecter Sun Valley Super Shredder Exotic Black Limba
Taylor Grand Theater 811e
Taylor's innovations are myriad and impressive, but amongst all that, they just make wonderful instruments. This is one of our favourites from this year: the Grand Theater 811e. It's from their top-end flagship 800 series, and features the quietly innovative Grand Theater (American spelling there of course) body shape. It's like a slightly scaled-down Grand Orchestra shape, in both overall size and thickness, and the neck is a tiny bit shorter (24 1/8" scale length) too. The feel is easier on the fingers and the sound is as deep and rich as you expect from Taylor's best.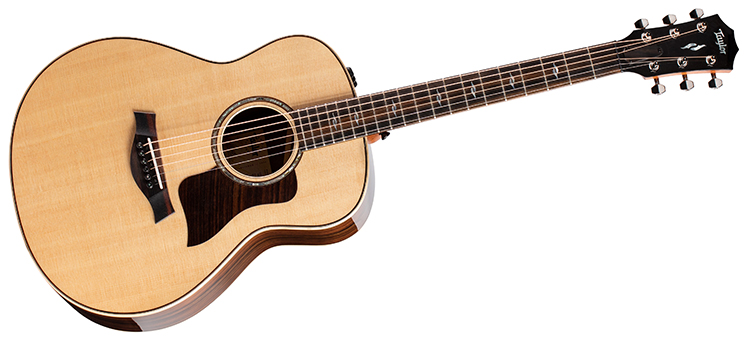 Add in Taylor's inventive and effective V-Class bracing and you have a guitar that's slightly more compact, slightly more personal and beautiful in every way.
Click to View the Taylor Grand Theater 811e
So, that was our selection! Our picks of the best guitars 2021 had to offer. What did you think? If your interest was been piqued, why not pop along to one of our stores for an in-person introduction? Find your nearest guitarguitar store by clicking below, or simply order online by clicking any of the blue buttons on this article! Thanks for reading!
Click to Find Your Nearest guitarguitar Store