Win a PRS SE Tremonti at your local guitarguitar store!
Published on 05 October 2021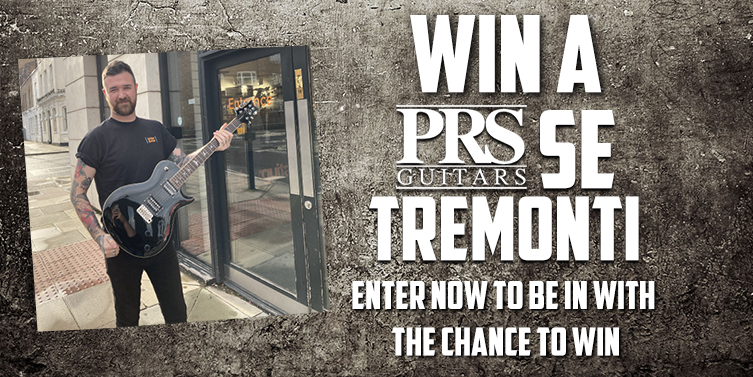 With eye catching tops and ear catching tones, PRS really are in a league of their own. Their guitars are stupendously versatile, catering to rock and metal players, all the way through to blues and jazz pickers. On top of that, what we find most impressive about their range of instruments is the outstanding build quality throughout. From their more affordable models through to their high end axes, each guitar is made with care to a seriously high standard.
Now, while there are plenty of players you'd associate with their guitars, one who instantly comes to mind is riff master Mark Tremonti. His signature models have always been among the most popular in our stores and quickly became some of our favourite guitars to pick up and jam on.
Seems only fair that we give you lot the chance to win one then, doesn't it?
How to Enter
To get your hands on a gorgeous PRS SE Tremonti in Standard Black, simply head to any guitarguitar store this month and speak to a member of staff. They'll provide you with an entry slip and once you've filled it out and popped it into the competition box, all you have to do is cross your fingers and think lucky thoughts! We'll be in touch with the winner at the start of next month so keep an eye on your emails in case it's your turn to take home the prize. This guitar is an absolute beast and we've no doubt you rockers will put it to good use!