PRS CE24 Custom Colours!
Published on 03 December 2021
Paul Reed Smith has had a few good ideas over the years.
Like what? Well, like designing probably the only viable cross between the worlds of Fender and Gibson (whilst being resolutely neither) that the world has openly accepted, in the guise of the PRS Custom 24. There are not many guitars out there as equally embraced by blues purists and metal acolytes alike, but the Custom 24 straddles these cultural boundaries with ease.
What else? A non-locking tremolo that stays largely in tune. Also, upping the entire game of all guitar builders in the world, in terms of quality control and performance.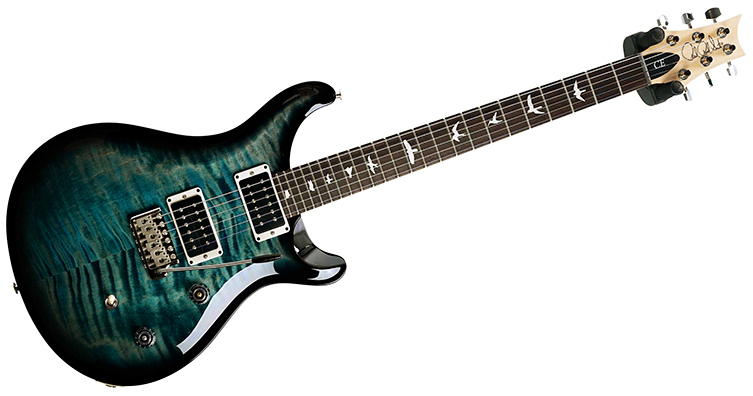 There's another idea we like from Paul, too. That idea was to take his famous Custom 24 and swap out the glued-in neck for a bolted-on one instead. This simple alteration actually changed the sound and feel of the guitar quite significantly, and brought a whole new vibe to the PRS experience.
The PRS CE24
The PRS CE24 is a full blooded PRS through and through, but with an extra sweetness and clarity to the tone. The beauty of the design is that you still get plenty of that mahogany body depth and sustain, but a little more top and snap, too. Couple this with the coil-tapped 85/15 humbuckers and there's loads of potential for funk rhythms, Hendrix-style chordal lead lines and lovely, delicate arpeggios full of chime and glass.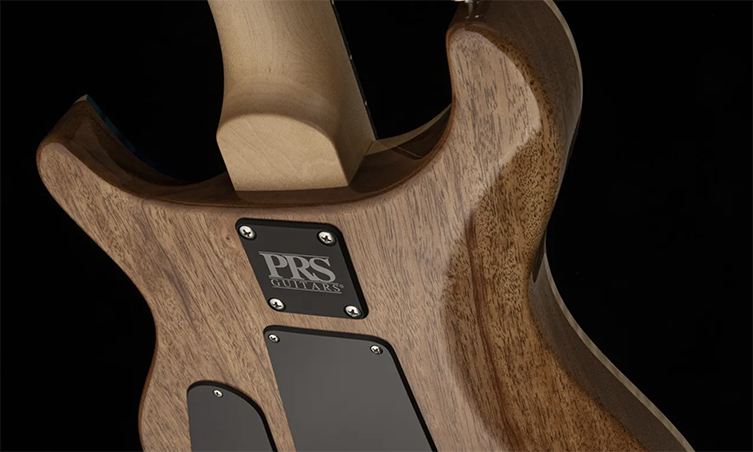 Push the coil tap back down and you're returned to hard-rock heaven with one of the best necks in the business and a clarity to the tone that is instant 'PRS': it's like a welcome layer of production on your sound, coming straight from the guitar itself. We love the CE24, and feel that it's perhaps the 'secret weapon' of the entire PRS range.

Who is the PRS CE24 For?
We see a number of different players benefitting from getting their hands on a PRS CE24. Obviously, PRS aficionados who want an alternate set of tones from what they may already have would be the first group. The CE24 is familiar yet a little different, thus justifying the spend and remaining within a preferred comfort zone, feel-wise.

Also, Gibson players who want more of a 'spank' available to them but who just can't quite get on with Fenders will find more agreeable ground with this carved top, mahogany body, 25" scaled model. It's close enough to feel close, whilst offering a totally different sound.
Session players and guitarists in function bands will love the versatility, of course. Outside of adding a piezo pickup or a hexaphonic synth input, we can't see how this guitar could be more versatile, and let's face it, those last two suggestions are pretty niche! For all standard guitar tones, The PRS CE24 covers all with depth and finesse, not to mention the extra 'personality' given by that snappy response.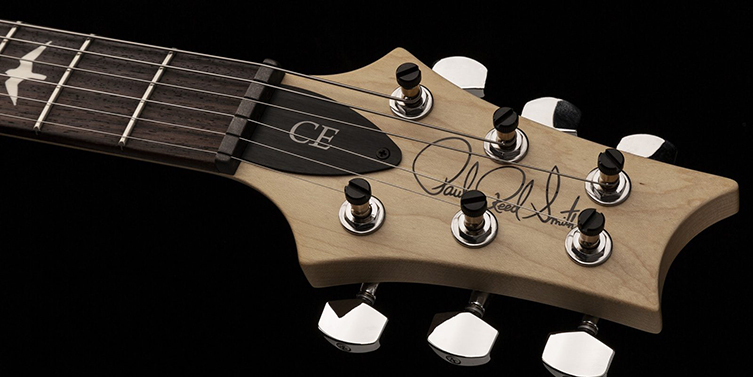 Solid and Semi-Hollow
You'll have noticed the f-hole in some of these pictures, right? Indeed, PRS offers the CE24 in both solid body and semi-hollow varieties. As with other Thinline guitars, the notes behave ever-so-slightly differently in the semi-hollow model. We'd say the initial snap is the same on both, whilst the 'bloom' of the note is quicker with the solid model. This adds a pleasantly softer edge to the semi-hollow CE24, with perhaps a tiny bit less in the lower mids. Both guitar models sound beautifully mud-free and clear.

The rest of the spec for the semi-hollow CE24 matches that of the solid body model. You get a Pattern Thin neck, a 24 fret fingerboard with Bird inlays and a 25" scale length, and those 85/15 pickups with a coil tap.

Custom Colours
It's hardly much of a revelation to say that PRS guitars are good looking. They are the original 'spectacular boutique' brand, after all! These CE24 models, being full-on USA PRS guitars, share that distinctive beauty, but there's something else to the story...Every PRS CE24 you see in this article has a Custom Colour finish, the latest of which have just arrived with us!

Yes indeed, many of these Custom Colours are available only for a limited time, and to limited dealers. We're very lucky and very happy with the ones we've managed to have sent our way, and this blog is mainly an excuse to show them off to you!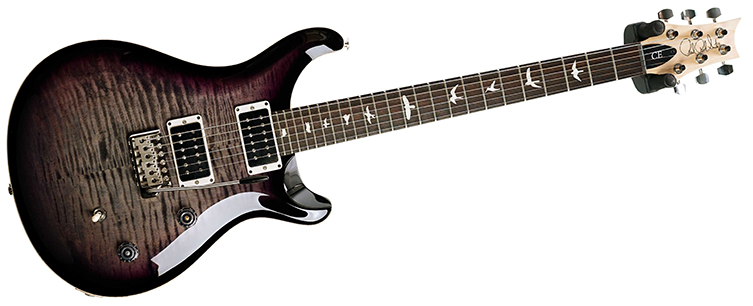 There's something for all tastes, we hope: extroverted peacocks can delight in the Eriza Verde CE24 Semi-Hollow, which belongs under the strongest stage lights imaginable! Moody rockers can opt for the simple yet awesome Black CE24, and guitarists who sit somewhere between these two examples can take their pick from wonderful finishes such as Cobalt Blue Burst and Charcoal Violet Burst. We even have one in Olive, which is one of our most unique CE24's to date!

Get Yours Today
Each of these CE24 Custom Colour instruments is available in strictly limited numbers. We cannot guarantee that we'll see the same model and finish combinations again in the future, so if you are currently whipping yourself into a frenzy at the sight of these glorious creations, we suggest you act on those emotions and click through to your favourite model now! As ever, each individual instrument is individually listed on our site, so you can pick the exact top you prefer! It's high time you explored the rich banquet of tone just waiting inside these excellent guitars.
Click to View our Selection of PRS CE24 Guitars
Ray McClelland