Maton Guitars: Handmade Australian Tone Machines
Published on 24 January 2022
If Tommy Emmanuel - one of the greatest acoustic guitar players and composers in the world - chooses your guitar brand to use, it's a sure sign that you're doing some wonderful work.
So it is with Australia's Maton guitars, who've provided the six-string maestro with his favourite instruments for several decades. Maton's story begins before Tommy of course, but he is probably the reason most of us have heard of the brand. Either that or Josh Homme, the Queens of the Stone Age frontman, who uses Maton acoustics and electrics regularly.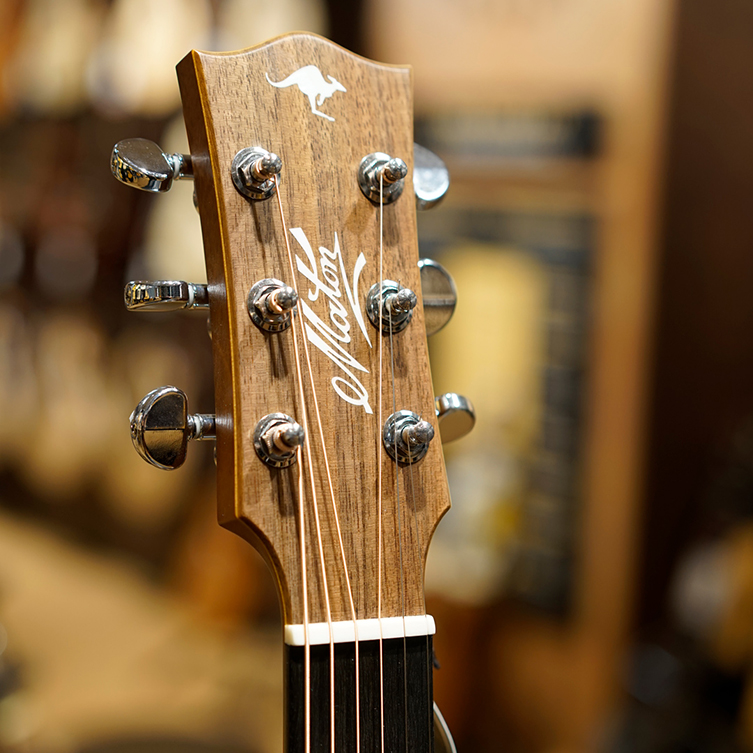 However you first came across the brand, it is clear that some of the biggest names in music are choosing them on a nightly basis, and since these people can play anything they want, that fact carries quite a bit of weight! We've stocked Maton for a while in some of our stores, but a recent delivery of fresh models made us realise that it's high time we dedicated a blog to this wonderful brand!
The Maton Backstory
The Maton story actually begins not long after World War II. In 1946, Bill May, considered by many to be the founding father of the Australian luthier industry, set up shop in Melbourne to produce handmade instruments. Imported guitars were prohibitively expensive in Australia, and natural resources were abundant, so the family business prospered. Locally-sourced timbers like Blackwood, Queensland Maple and Bunya were used, which again started a trend for antipodean builders that continues to this day. It's practical, resourceful and responsible to use available and sustainable woods like these, even more so in our current times!

The brand got its name from 'May-Tone', and today the family owned and operated business employs around 70 staff to hand-build and finish every Maton guitar. It's all about inspecting and choosing timbers, then hand-crafting fine instruments from those carefully chosen woods. The focus on autonomous building with ethical local resources and hard-crafted work is central to the whole ethos of Maton guitars. Bill May himself summed it up with characteristic candour:
"I feel it is the right way of life for a man to come and work and to give his ability to a job which means something to him."
This attitude means that every Maton guitar carries the spirit and passion of its maker.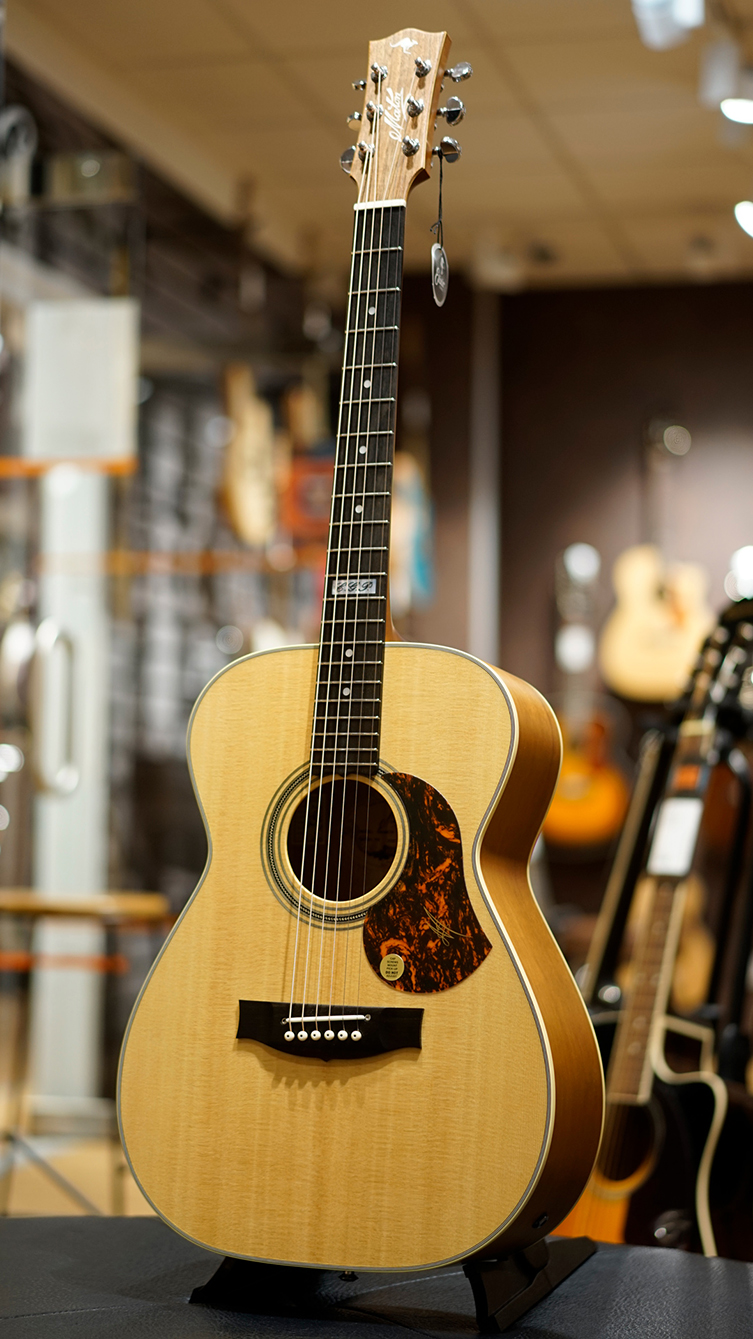 Maton Artists
Earlier, we mentioned two of Maton's highest profile artists, Tommy Emmanuel and Josh Homme. We'll look at Tommy's signature Maton guitar in a second, but first, it's worth a quick look at some of the other artists on their roster…
Tommy Emmanuel: 'Certified Guitar Player', acoustic master and influential performer from Australia.

Josh Homme: vocalist, guitarist and principle member of Queens of the Stone Age, Eagles of Death Metal and various other bands. Also well known as a producer and infamous troublemaker.

Keith Urban: massive country music star from New Zealand, known for his slick tunes and marriage to Nicole Kidman.

Neil Finn: Crowded House main man and also member of the current Fleetwood Mac lineup.

Lari Basilio: rising star from a new breed of technical players, Brazilian guitarist Basilio plays Ibanez electrics and Maton acoustics.

Eric Johnson: Known for his impeccable tone and intimidating chops, the 'Cliffs of Dover' man is one of the world's most respected guitarists.

Tash Sultana: This Melbourne-based artist defies genres with her looped, beat-boxed songs full of groove and attitude.

John Butler: This grunge-influenced slide player has been a very public endorsee for Maton guitars for many years. A highly respected and underrated guitarist.
There are many more, but that's a taste of the type of talent who chooses Maton! There's no particular style in particular, just a range of world-class musicians. Now, let's have a quick peek at one or two Maton guitars that we currently have available, as of time of writing…
Maton EBG808TE Tommy Emmanuel Signature
No one has done more to put Maton on the map than Tommy Emmanuel. The Australian maverick uses every technique in the bag, including various percussive moves that require a very robust instrument!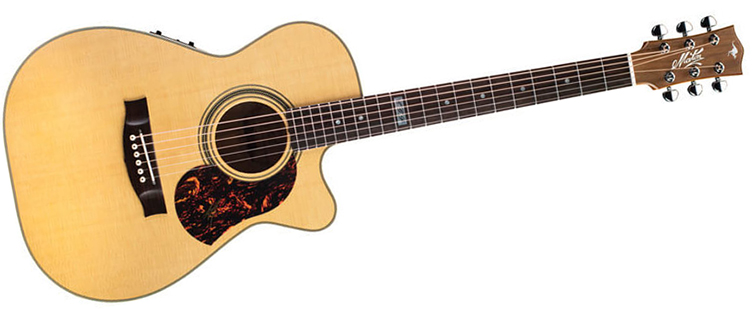 Thankfully, the Maton EBG808TE (also available in cutaway form as the EBG808C-TE) is such an instrument. Made with AAA grade Spruce and Queensland Maple, this model delivers all of the dynamics and touch inherent in Emmanuel's style. The 808 body shape, also used in other Maton guitar designs, is slightly smaller than a typical acoustic, but is designed to bring plenty of extra low end, not to mention projection.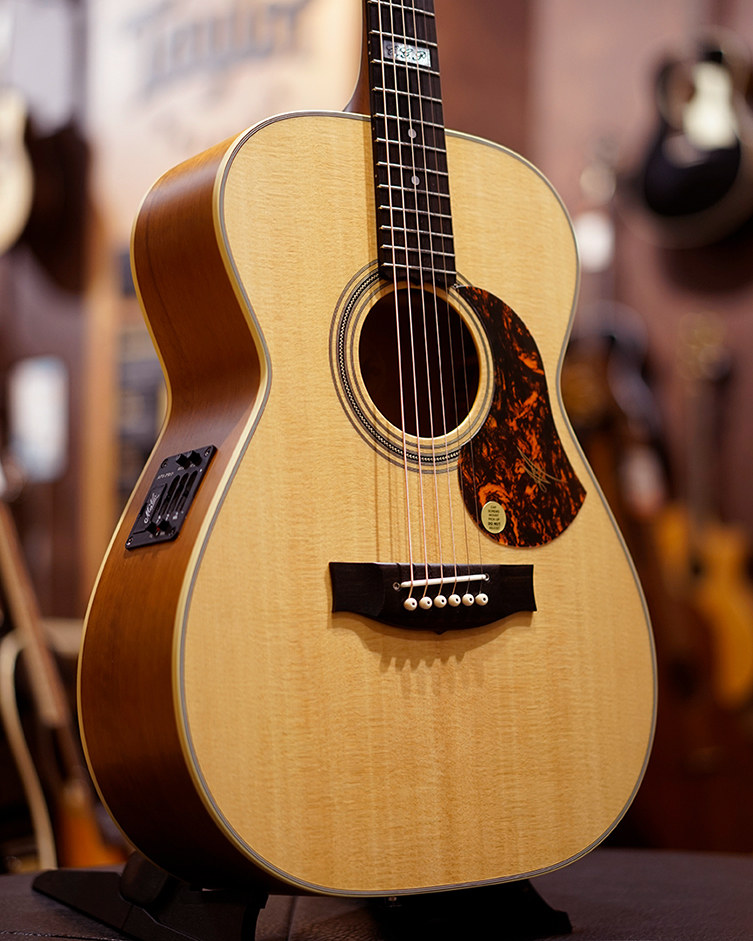 Maton build their own electronics, too, and this model is fitted with an AP5-Pro system with onboard EQ and a sweepable midrange for a top-tier live sound.
Maton Performer
The Maton Performer is a similar guitar to the Tommy Emmanuel model we just looked at, but there are certain differences afoot. The Performer comes with a venetian cutaway as standard, and the body's sides are slimmer for a tighter, closer feel. Solid 'A' grade Bunya is used for the top, a perfect choice given Bunya's natural loudness! What you may lose in volume due to the slimmer body is more than made back due to clever wood choice, not to mention an effective shape and great build.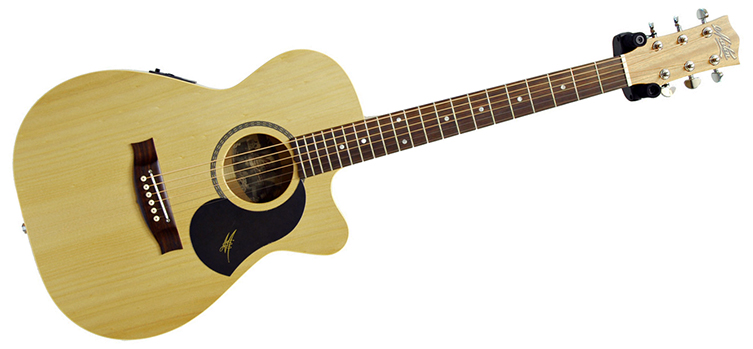 Maton uses the AP5-Pro pickup system here, too. This unit comes recommended by no less a pair of ears than Eric Johnson's: "The AP5-Pro is my most favourite amplifying system for acoustic guitar. It is very realistic and usable at higher levels onstage." Frankly, if a piece of gear passes muster with him, it has to be pretty excellent. We're sold!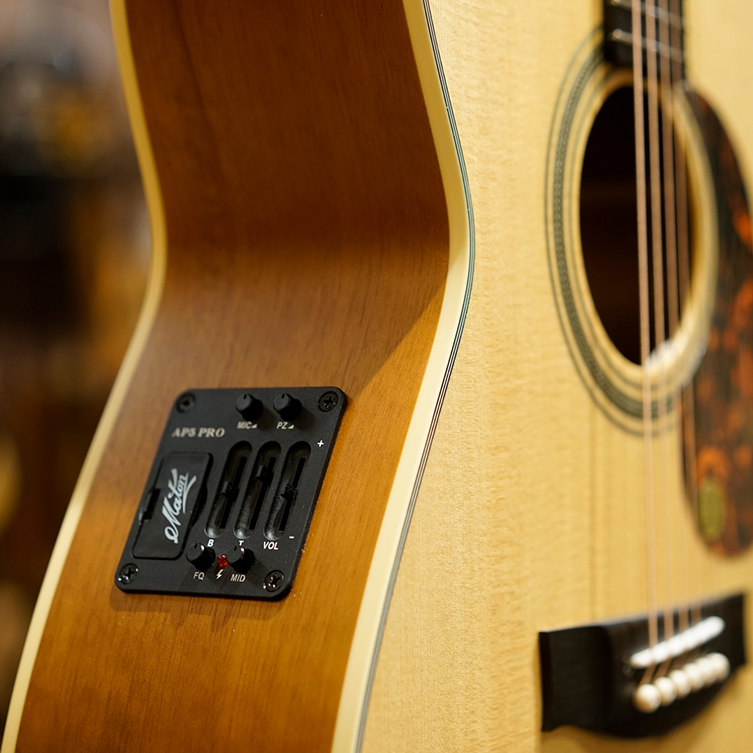 Maton SRS70C
Our final choice today is the Maton SRS70C. Although known for their distinctive 808 body shape, Maton also produce excellent dreadnoughts like this one. The SRS70C has a cutaway for more technical or adventurous players, and boasts a very impressive list of timbers: Grade 'A' Spruce for the top, Blackwood for the back & sides, Queensland Maple for the neck and a fingerboard made from streaky Ebony. Wow! But, as we know, great woods are only half of the tone battle: the build must match the materials, and Maton have that area fully covered. Using their own take on scalloped X bracing, this cutaway dreadnought punches and sings with the best of them. There's attack, depth and a bright sparkle that matches the expected bottom end.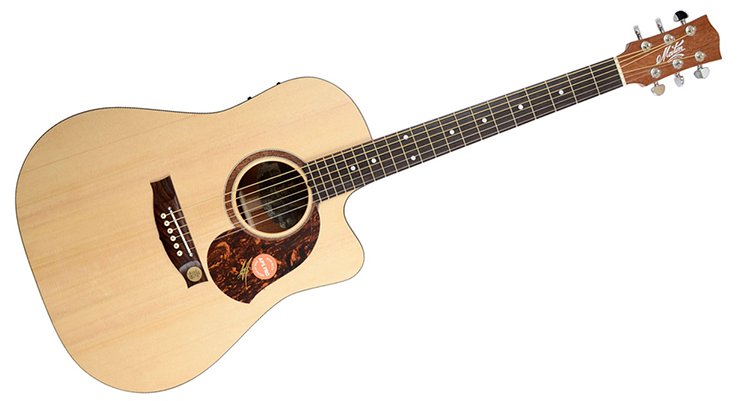 For the guitarist who demands everything from one instrument, this is the Maton for you, especially if the instrument is intended to accompany a vocalist or two!
Handmade Quality from Melbourne
There's a lot of choice out there for acoustic guitar players today. We know it and you know it, but we have to say, it's almost impossible to find this level of handmade quality at a price that's anywhere near what you'll pay for a Maton. Other brands may have bigger marketing campaigns, but that doesn't mean the instruments are automatically more worthy of your attention. When you next make some time to try out a few new acoustics, remember this blog, and ask to add a Maton to your shortlist of contenders. We think your ears will do the rest.
Click to View our Selection of Maton Guitars
Ray McClelland