Cole Clark 24 Months 0% Finance Offer
Published on 03 February 2022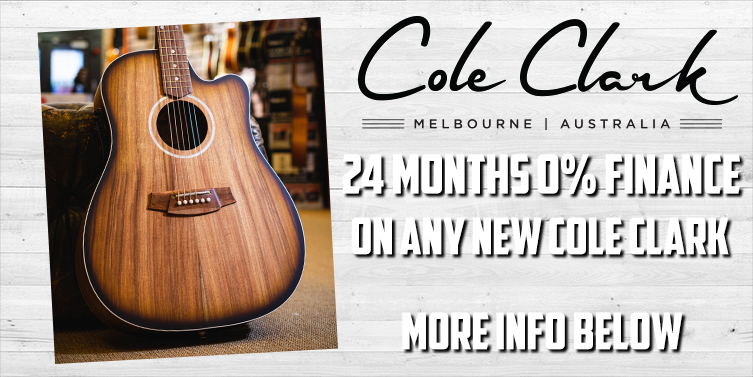 Combining classical construction with innovative design, sustainable sourced tonewoods and dishing out some of the sweetest tones on the market, Cole Clark is definitely up there with our favourite acoustic brands. Since 2001, Cole Clark has been impressing guitarists around the globe with their forward-thinking ideas, beautifully rich sound and quality instruments. Hailing from Melbourne, Australia, the vast majority of the brand's crafting process is carried out by hand, and you can see and feel the amount of love and attention that has gone into making every one of these guitars.
The Details
There's really no better feeling than taking home a brand new guitar and so for a limited time, we're offering 24 monthly interest-free finance on ALL Cole Clark guitars.
So if you've been thinking about treating yourself to a new guitar, don't miss this opportunity! This is your chance to take home your dream guitar and pay for it with hassle-free fixed monthly payments. Do you need any more convincing? Didn't think so…
Offer available from 1/02/2022 - 28/02/2022.