FREE Gift Cards with EPIPHONE Acoustics!
Published on 12 September 2022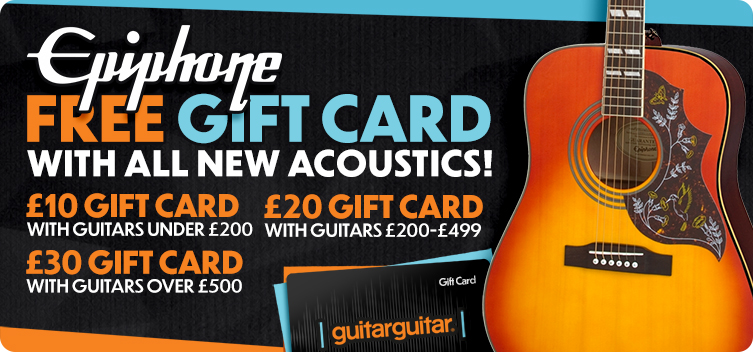 Have you checked out Epiphone's latest acoustic guitar models?
Epiphone have always been a smart buy for players looking to capture some of that famous Gibson magic at a more affordable price. Given that their designs are officially licensed recreations of Gibson classics, there's really no way to get closer to such models as the J-200 and Hummingbird than with an Epiphone.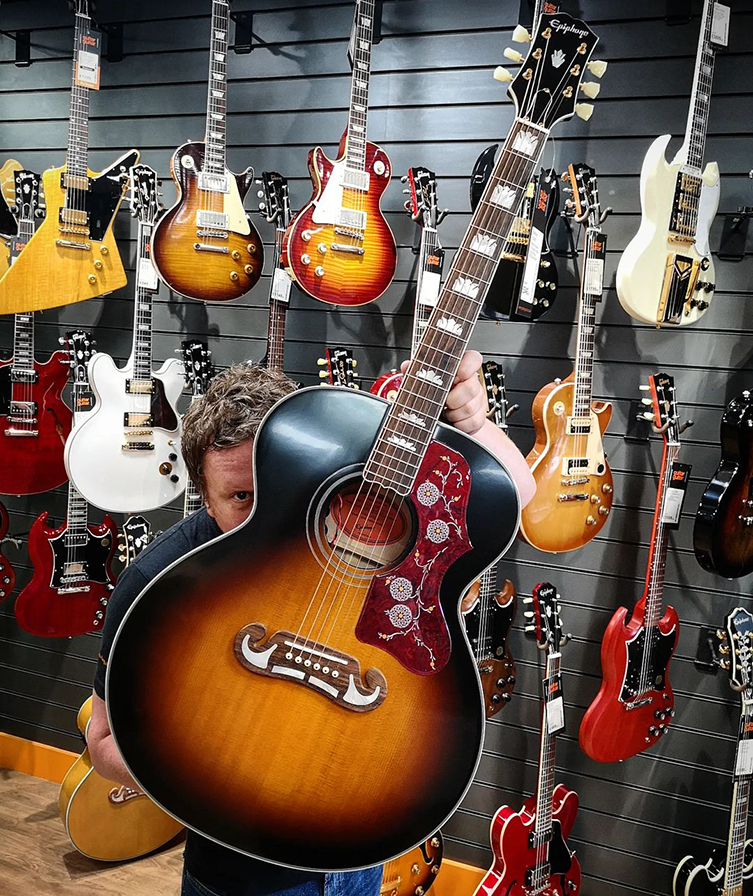 Since their relaunch as part of the Inspired by Gibson series, these models - and more - have only gotten better! Epiphone have ensured that they are at the top of the affordable-mid price market by bringing their models even closer to historical examples: headstocks have been reshaped, colours closely recreated and detailing ever more akin to the classics.
Of course, the most important factors - sound and playability - have always been a high-scoring factor with Epiphone, and that's something that has resolutely remained. These are the guitars to beat at their price range, and they have proven extraordinarily popular as a result.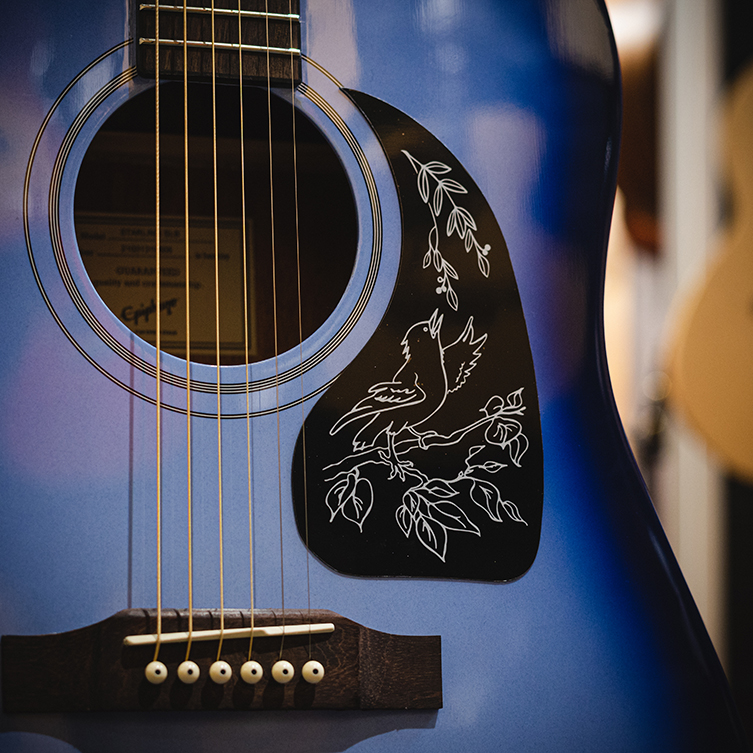 It's not all about the Inspired By models either: Epiphone have entry level acoustics like the Starling, which are designed to take fledgling guitarists on their first steps into becoming a real player! Whether you're just starting out or are a seasoned guitar player, Epiphone definitely have something in their catalogue for you, and as official Epiphone dealers, we have the biggest and best selection for you to choose from!
Now, if you are of a mind to start shopping for an Epiphone acoustic guitar, we'd say now's the time! We are currently giving away guitarguitar gift cards with all purchases of a new Epiphone acoustic! Interested? Read on…
FREE guitarguitar Gift Cards with all NEW Epiphone Acoustic Guitars!
Yes indeed, buy any new Epiphone guitar (in other words, not Pre-Owned or Ex-Demo) and you'll qualify for a FREE guitarguitar gift card! How cool is that? There are three denominations of gift card available in this offer, so here's a rundown:
All you have to do is choose which Epiphone you want to buy! If you're visiting us in any of our stores, we'll give you a physical gift card loaded with the appropriate amount to your purchase. If you're buying online, we'll email you a code for the corresponding amount. Simple!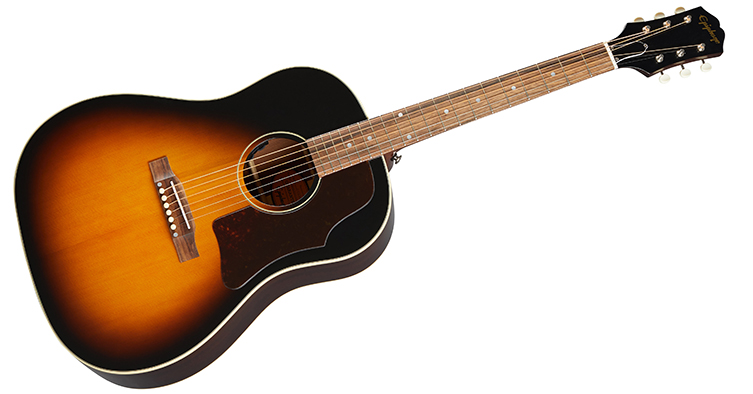 The offer is on from now until the 2nd October, and all new Epiphone acoustic guitar models are included. If you've had a keen eye on a particular Epiphone acoustic, maybe now's the time to go wild and pull the trigger on a purchase! If you've not played any Epiphones in a while, now's your golden opportunity! Enjoy!
Click to View our selection of Epiphone Acoustic Guitars