FREE Giftcard When You Trade In For a Taylor!
Published on 01 February 2023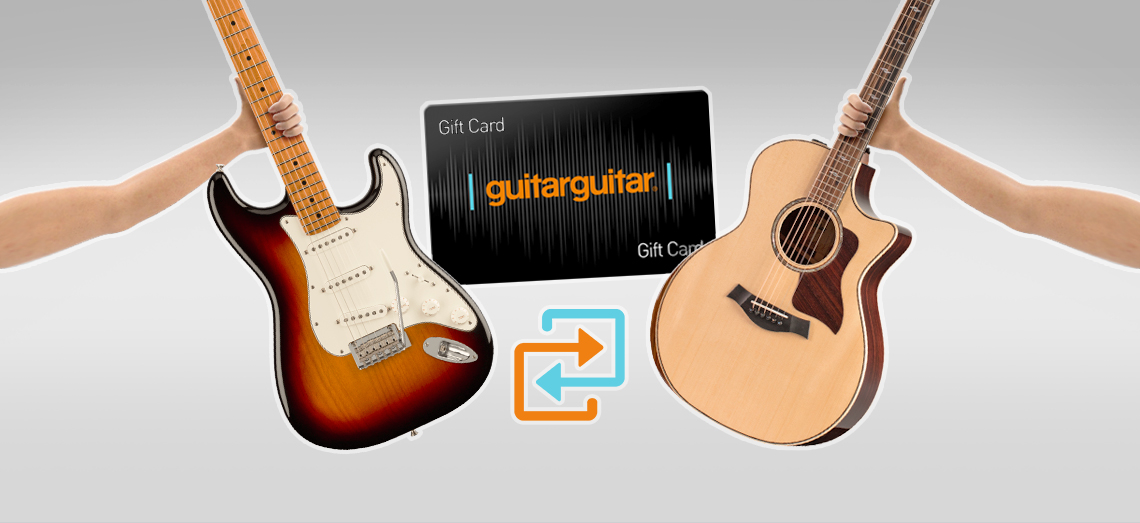 The Offer
We're excited to introduce our latest offer, which gives you the opportunity to get your hands on a brand new acoustic guitar from one of the most renowned acoustic builders in the world, Taylor Guitars.
When you trade in any guitar towards a Taylor acoustic guitar, you'll instantly qualify for a FREE giftcard! Get one guitar and already have a start on funding your next, nothing quite like that! There are two gift cards available with this offer:
A £100 gift card when you trade in any guitar for any Taylor priced £1499 or under
A £200 gift card when you trade in any guitar for a Taylor over £1499
Click here to trade in your guitar today!
Why every guitarist needs a Taylor Acoustic
Have you ever played a Taylor Acoustic guitar?
Taylor guitars are world renowned for a reason. Based out of El Cajon, California with a dedicated team of talented luthiers, Taylor works to create the best acoustic guitars on the market. Taking pride in their truly innovative techniques and modern acoustic guitars, this brand is leading the future of players by providing a variety of quality instruments that are suitable for different budgets, lifestyles, and tastes!
We were very lucky to have the opportunity to fly out to the US to get up close and personal with the Taylor team, and learn about the process involved in building a Taylor acoustic. From experiencing the careful selection of sustainable urban wood to seeing the craftsmanship that goes into every detail, it's safe to say that they exceeded all our expectations!