Yamaha A Series Acoustics
Published on 15 February 2022
Yamaha make some of the world's greatest acoustic guitars.
From their universally acclaimed beginner's instruments to their world-class classicals and top end dreadnoughts, every price point you can think of is met by a Yamaha in the top of its range.
Since 1966, this Japanese giant has raised the industry standard for quality and performance, whilst always catering to the working musician. Indeed, the 'gigging workhorse' is the focus for today's look at the Yamaha A series, and their A3 range in particular.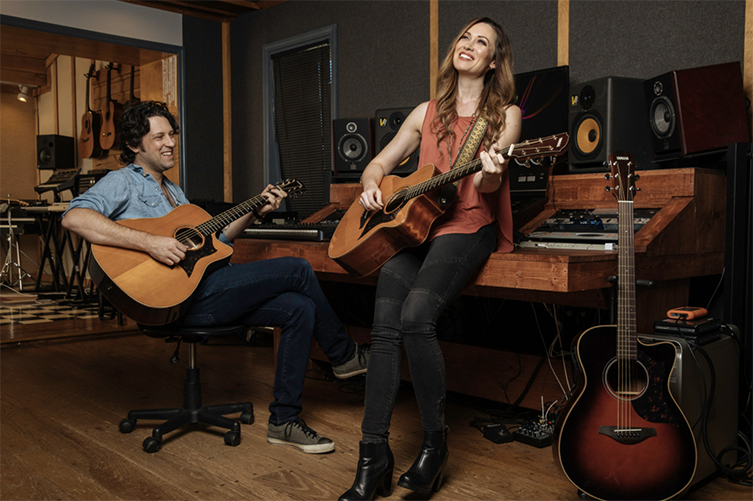 The Yamaha A Series
So, what is the Yamaha A Series? Put simply, it's a range of acoustic guitars with original takes on classic body designs, which are placed midway between the beginner/affordable F/FG/APX ranges and the high-end L Series guitars. This range is made up of the A1, A3 and A5 models, all of which are available as Western (dreadnought, basically) cutaway or a Concert cutaway. The A5 models represent the top of the range, with the A1 being the more affordable end. The models we're focussing on today will be from the A3 range. We believe this mid-point is actually the most effective in terms of spec, features and price, and so is deserving of your attention!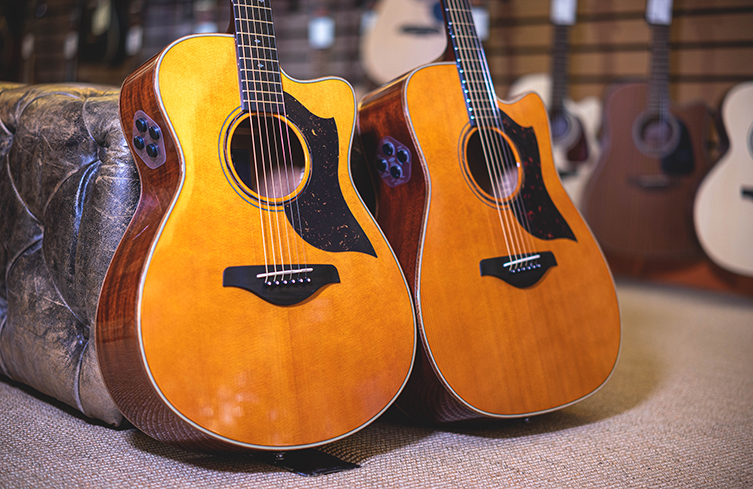 The A series features distinctive looks (the pickguard from the 1975-era N1000 model has been revived here), a powerful pickup system with simple controls (the A3 and A5 series have the SRT2 system, which we'll look at in greater detail) and in the case of the A3 and A5 guitars, one simple factor that shoots them to the top of the list: an all-solid wood construction.
All-Solid Construction, Torrefied Top
It's getting more and more difficult to find all-solid construction in sub-£1000 acoustic guitars these days. We applaud Yamaha for being savvy enough (and big enough, we suppose) to be able to offer such quality at this price. So, briefly, why is all-solid construction - when the top, back and sides are all made from solid pieces of timber instead of laminates - preferable?
Simply put, vibration equals tone. Solid timbers carry the resonant frequencies of musical notes far better than man-made materials like high-pressure laminate, which is often used as a cheaper alternative. When a guitar's entire body is made with richly-vibrating wood, there's much more 'tone' available for the instrument's inner bracing to shape and put out through the soundhole as beautiful, sweet guitar sounds!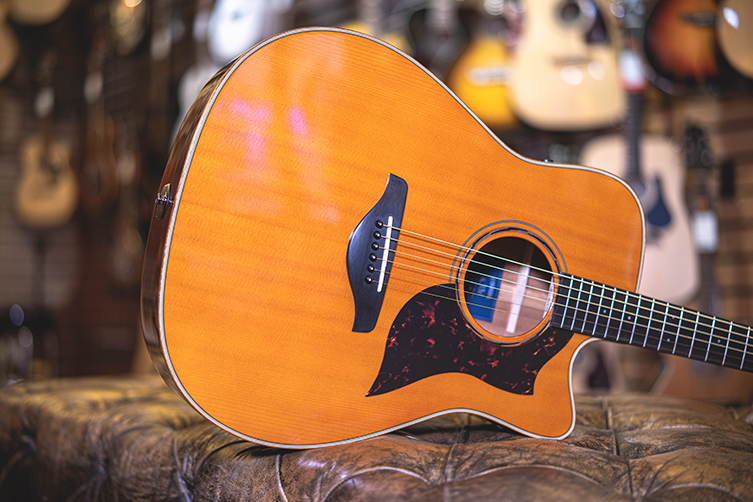 A great compromise is to use solid wood for the guitar's top (or soundboard) only, as this part arguably performs the lion's share of the tonal work. Costs can be kept down by using laminates or similar for the back & sides, which loses the instrument some tonal depth but makes the production that much more economical. Indeed, this is how a great many excellent acoustic guitars are made, including the Yamaha A1 series.
However, for the A3 and A5 models, Yamaha have gone a step further than just offering all-solid construction. Rather excellently, they have also incorporated their A.R.E. process, which stands for Acoustic Resonance Enhancement. You may know this better as 'torrefaction', where tonewoods are exposed to high temperatures inside oxygen-free environments until all moisture is removed from the timber. The benefit of these baked bits of wood for the guitarist are increased strength, volume and a decidedly 'better' tone. Torrefied wood helps mature a guitar's sound convincingly in a way that would otherwise take about a hundred years' worth of playing, so it's a handy fast track to improved tone! The difference is quite remarkable to experience, so it's a great part of the picture here with these Yamahas.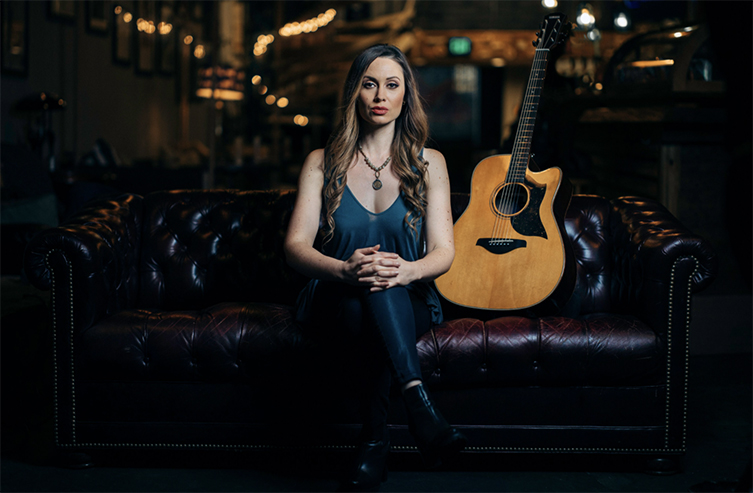 Simple Yet Impressive Technology
As stated earlier, this blog aims to document why these Yamaha A3 guitars are a wonderful choice for the gigging musician. We've already covered the value inherent in the all-solid construction, and the tonal benefits of the torrefied top. That is all great stuff, but it gets let down at the final hurdle if the 'plugged' sound isn't up to scratch. Thankfully, the preamp/pickup system on the A3 guitars is a bit of a doozy.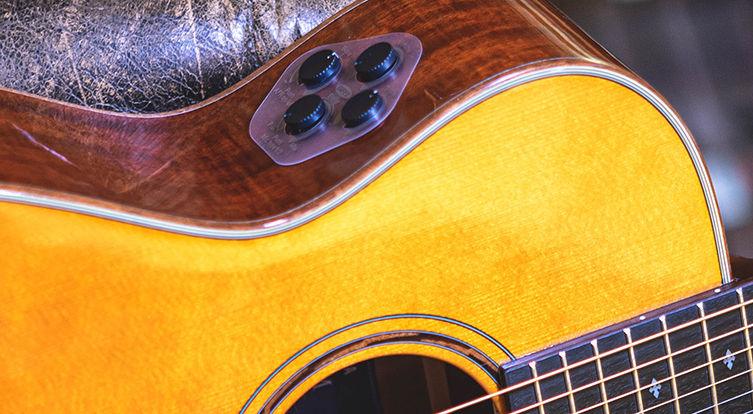 The SRT2 is what we're referring to. The A1 models have a very nice first-generation SRT pickup system, but the upgrade to the SRT2 on the A3 and A5 models is almost worth the extra money on its own. To look at it, this is a very simple system: all you get to play with are four control knobs set into the body's side. There is no screen and there are no sliders. What you do get, though, is a volume knob, individual treble and bass knobs and a blend knob. The blend knob gives you control over a piezo undersaddle pickup (which has individual elements for each string as opposed to them all sharing one long line) and some specially modelled mic tones. These tones bring expertly mic'd sounds to the fore, modelled on vintage Neumann and Royer mics. You can select and switch between the mic models by simply pressing down on the Blend knob, and then turn the same knob to get your preferred balance of mic sound and piezo sound. How clever is that?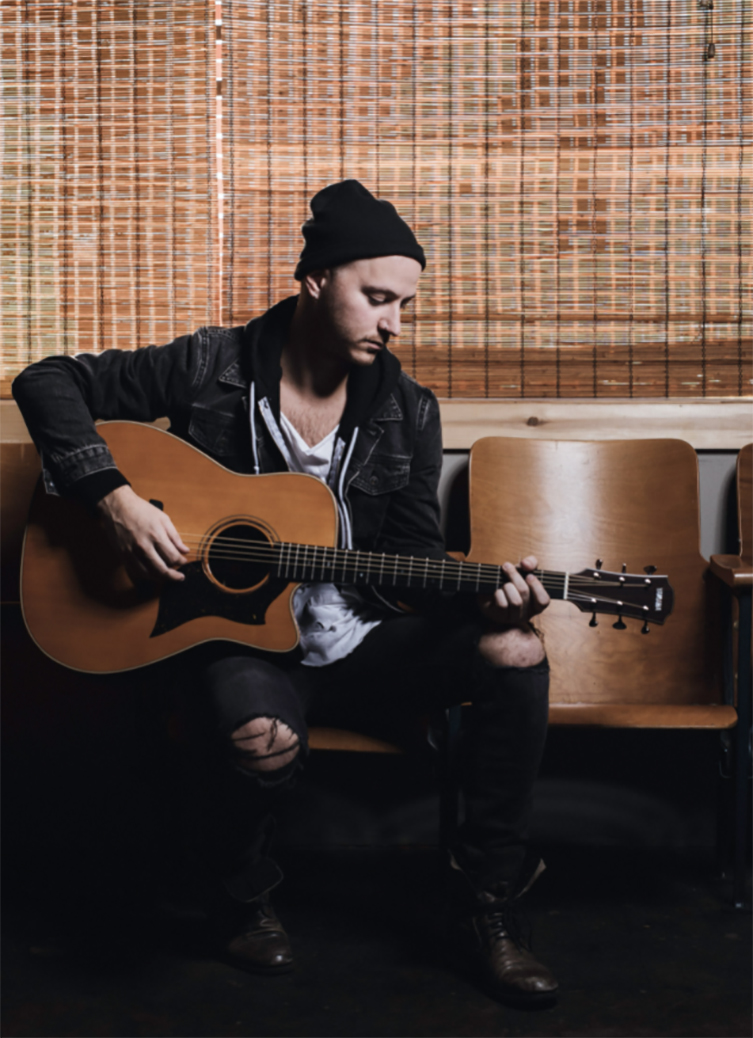 Not only that, the bass knob has an automatic feedback control feature, engaged by pushing down on it in the same way. This is a very intuitive and classy interface indeed. It gives you a surprising amount of real time control right where you need it, and without overtly drawing attention to itself or detracting from the instrument's good looks.
The Yamaha A3R ARE VN
And so onwards to a little look at two individual models. Here first is the Yamaha A3R ARE VN, shown here in Vintage Natural. As mentioned, the 'A' is the cutaway dreadnought, albeit given a slight redrawing from the original Martin template. It's a handsome guitar, and uses solid Spruce for the top and solid Rosewood for the back and sides. This is something of a legendary combination, and is what is used to make the signature sound (well, certainly one of them…) of a certain American dreadnought guitar builder from Pennsylvania, if you catch our drift. It's simply one of those wood and design combinations that works superbly, and has defined a certain sound for a century. We'd say that, for all interested parties to this range who are unsure on model selection, this is a very wise and 'safe' choice. You are almost guaranteed to love the sound!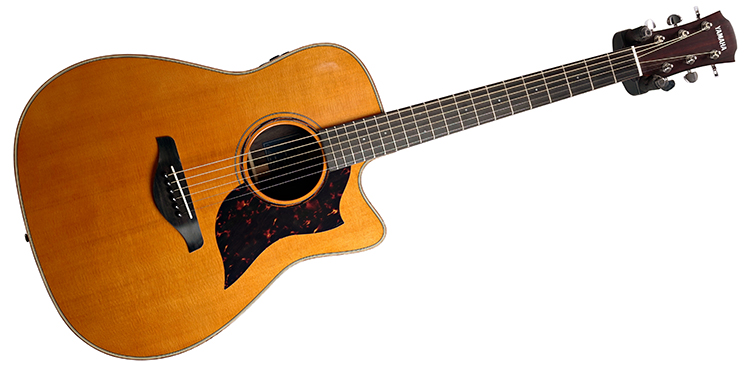 The A3R has rolled fingerboard edges for instant comfort, a tone that's fully matured, a pickup system that delivers the goods and a sound that confidently covers all major bases for the strummer, the fingerpicker and the singer-songwriter.
The Yamaha AC3R ARE
The other model we particularly like from this range is the Yamaha AC3R ARE. This time, we're looking at a Concert shape, again drawn to Yamaha's own attractive dimensions. Like other concert guitars, this feels a little bit more compact and snug to the player than the dreadnought we just saw. Neither is better or worse, but it's fair to say that most people will have a preference for one over the other. Personally, we love this shape, and don't necessarily miss the slight reduction in low-end that the shape promotes. It's horses for courses but this is an eminently pick-uppable instrument with an addictive feel helped in no small part by those rolled fingerboard edges. These details are partly what sets Yamaha apart from their contemporaries.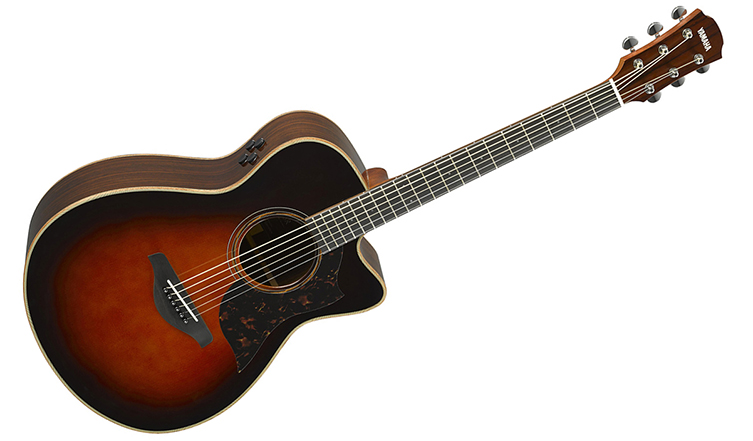 This model shares all of the same wonderful features we've discussed today, so you'll be able to enjoy a fully seasoned tone with an excellent live sound to boot.
The Best Value All-Solid Guitar
Let's be clear: we think these particular Yamaha A3 models represent some of the best value you can currently have when buying an acoustic guitar. A major brand, known for its commitment to quality, making a range of good looking, great sounding guitars with all-solid bodies, torrefied tops and innovative hardware: that is a package that nobody can argue with! Then factor in the price and this becomes a one-punch knockout of a deal. Test-drive one today at your nearest guitarguitar store or click the button below to buy yours now.
Click to View our Yamaha A Series Guitars
Ray McClelland