Kithara Guitars: A Look at Northern Ireland's New Exports
Published on 04 March 2022
How many hands does a custom shop level guitar go through before it makes its way to a shop's wall?
The number can vary company to company, but at Kithara Guitars the answer is simple…just two sets of hands.
Specifically the hands of Kithara owner and builder, Chris Moffitt and sprayer Scott Millilkin.
Who are Kithara Guitars?
Kithara guitars are a small workshop based in Belfast, Northern Ireland led by previously mentioned luthier Chris Moffitt.
They make models with very familiar shapes to any seasoned guitarist, but with some notable tweaks and combinations guaranteed to turn the head who of whoever catches a glimpse.
They have only been around since 2018 (based out of Chris' garage, with the help of his dog) and started with acoustic guitars, Kithara have grown from strength to strength with their Harland model earning a "Gear of the Year" award from Guitarist magazine and with artists like Cory Wong, Ariel Posen and Lewis Capaldi using their guitars, is it any surprise how excited we are about stocking these beautifully made instruments?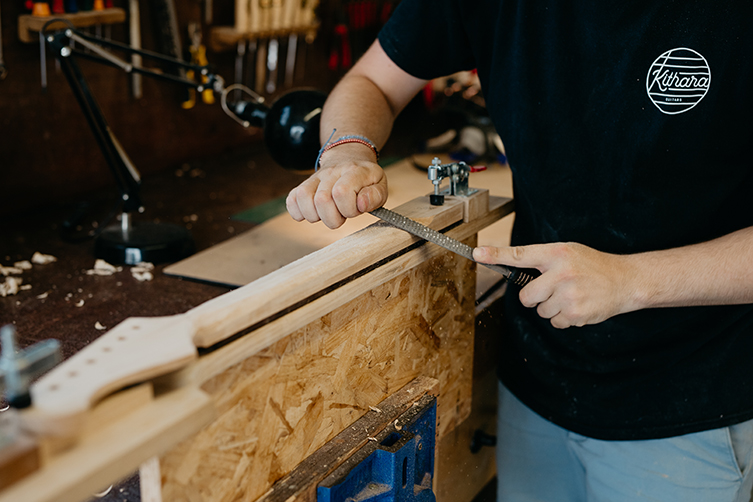 Let's take a look at the models available!
Harland
The Harland could be considered the flagship model for Kithara, being their best selling model to date. Striking a very familiar silhouette, the boys over in Ireland have made a few tweaks to make it their own.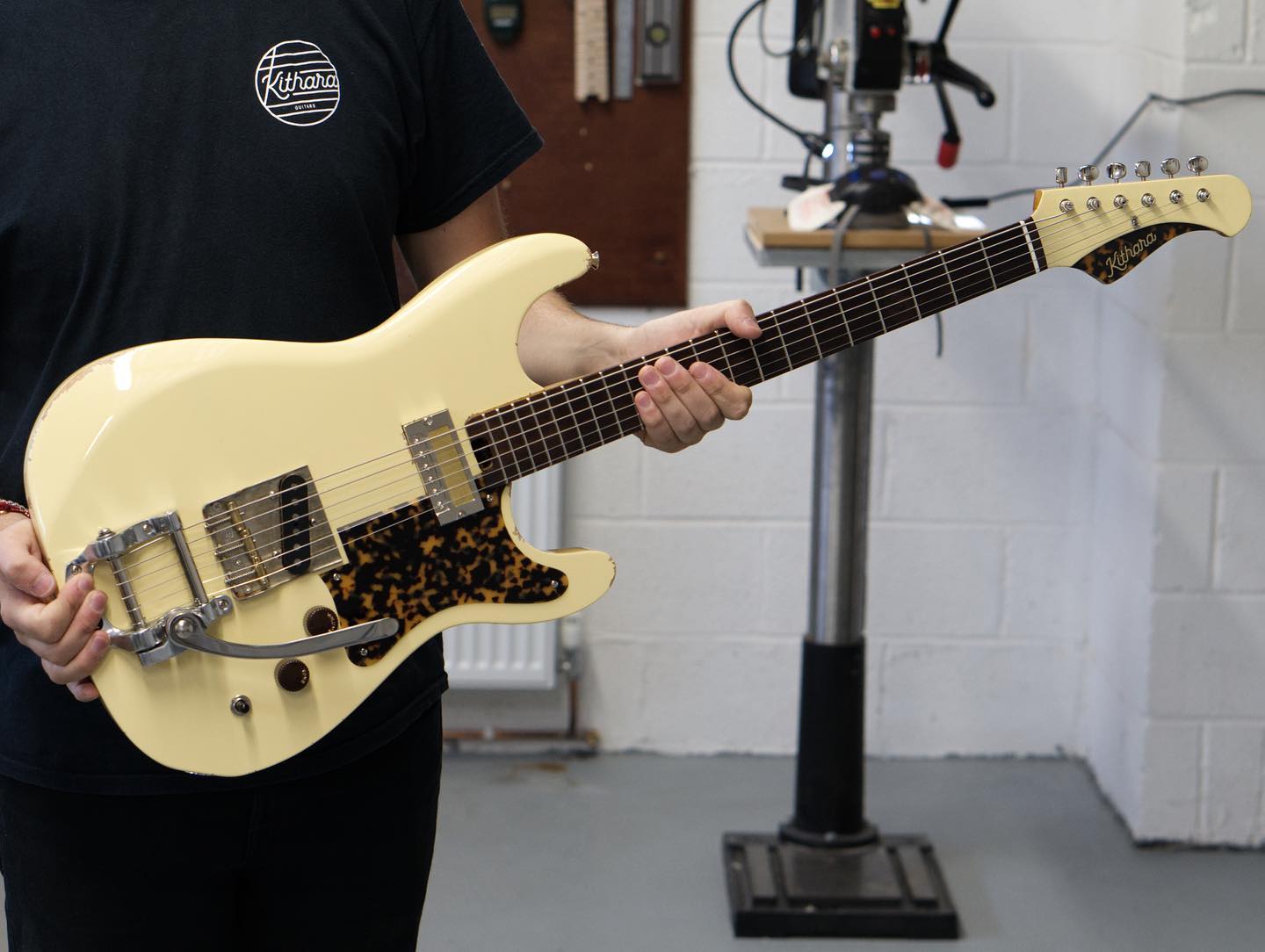 Made of a contoured Alder body, handcrafted quartersawn mahogany or maple necks (available with a satin or gloss finish) with Indian Rosewood fingerboards these guitars give a beautifully balanced tone.
The most striking thing in our eyes is the amazing hardware used on these guitars. Loaded with a set of Mojo pickups (let's just take a second to check out that gold foiled neck pickup!) on an old school ashtray bridge plate, and an always classy Bigsby, it would be quicker to talk about what this guitar COULDN'T do!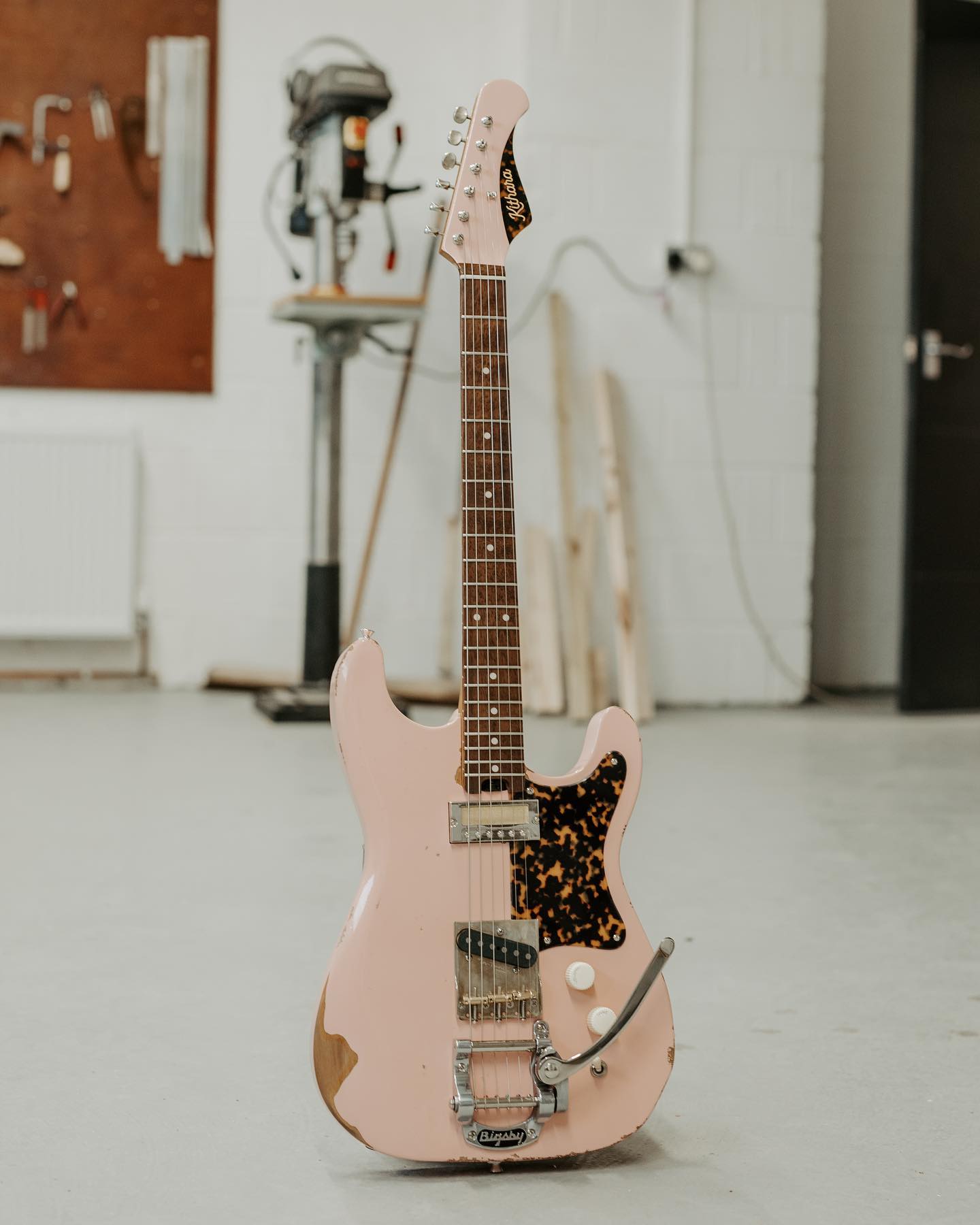 Fun fact: the very first Harland was a commission for Ariel Posen, who wanted to experiment with a 25.5inch Baritone guitar and slap a bigsby on it…from there, the Harland was born.
Fifty-Six
Kitharas take on the offset shape is what you would turn to if you needed a little more low end from your guitar.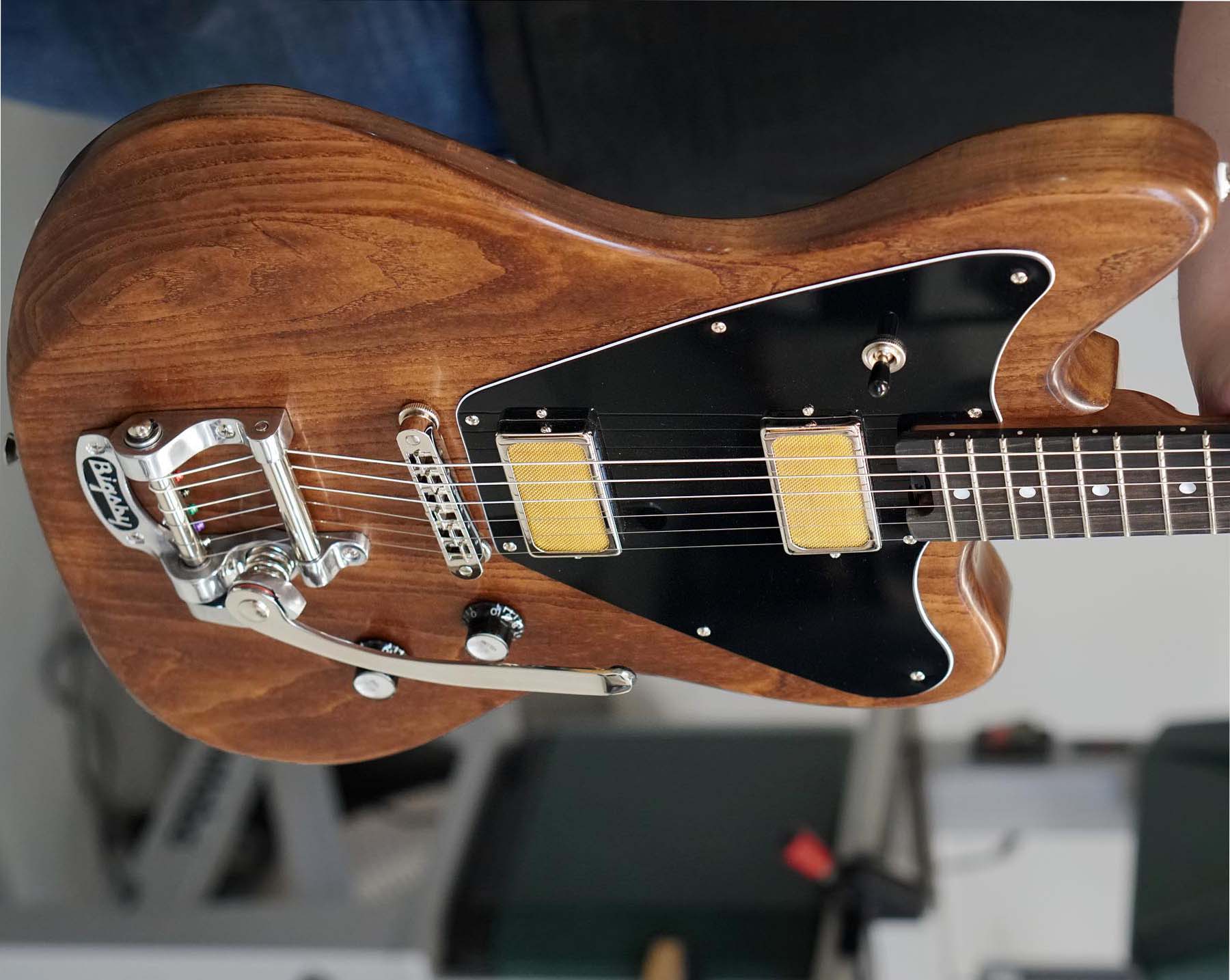 With a few similar appointments to its S shaped sibling, the Fifty-Six can be equipped with either Lambertone Crema Humbuckers, Lambertone Ristretto P90s or Mojo Humbucker sized Goldfoil pickups (or any other combination of pickups to be honest…Kithara can mount any requested pickup into a custom order guitar).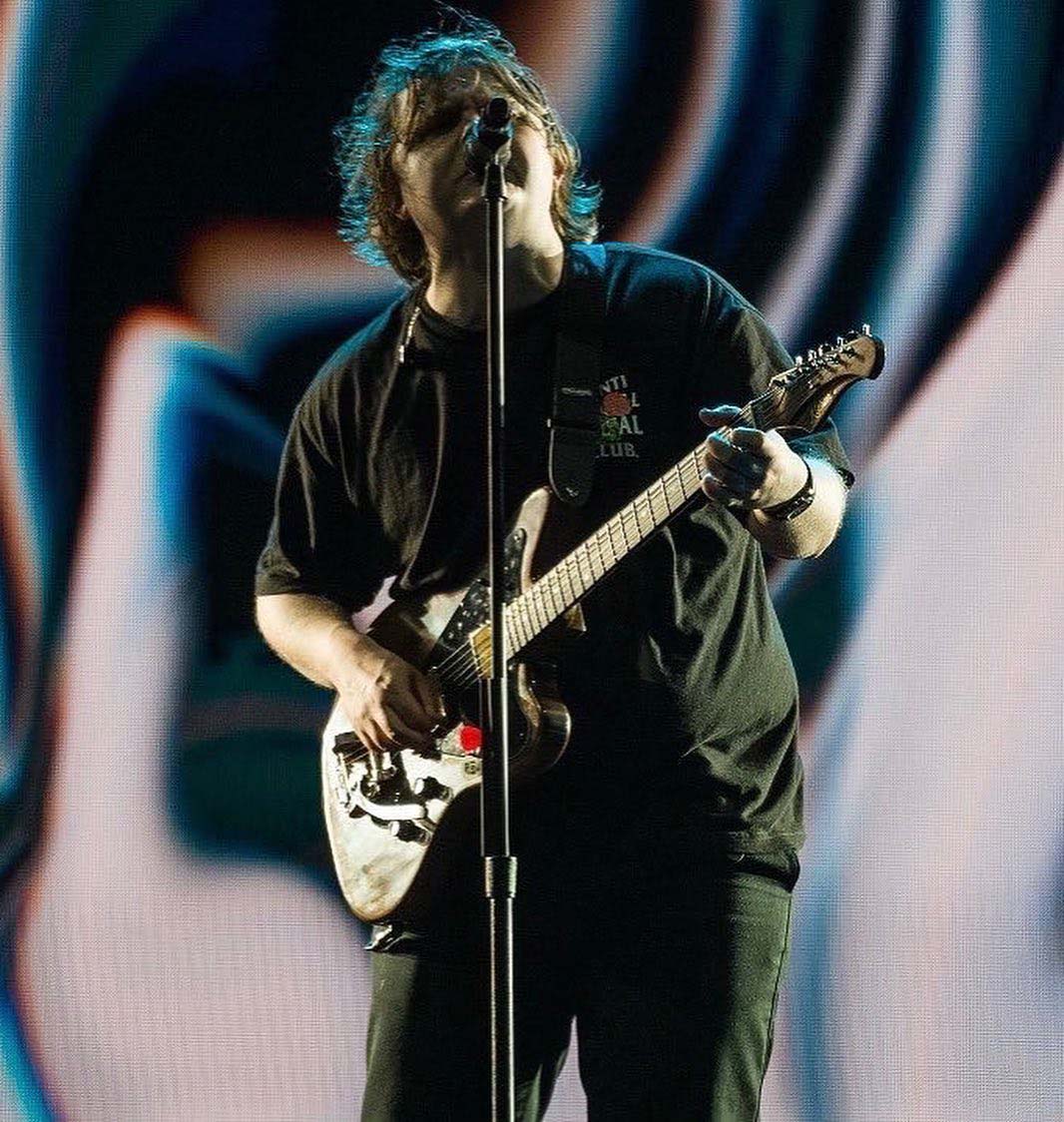 Scottish pop sensation Lewis Capaldi recently played a beautiful Fifty-Six at the 2021 F1 Finals in Abu Dhabi, talk about global advertising!
Astral/Astral Deluxe
Last, but certainly not least, we have the T type of the current Kithara line.
The one that started it all in the guitar world, Kithatra keep up the traditional looks but like their other models have modern tweaks which allows it to be used in many different situations.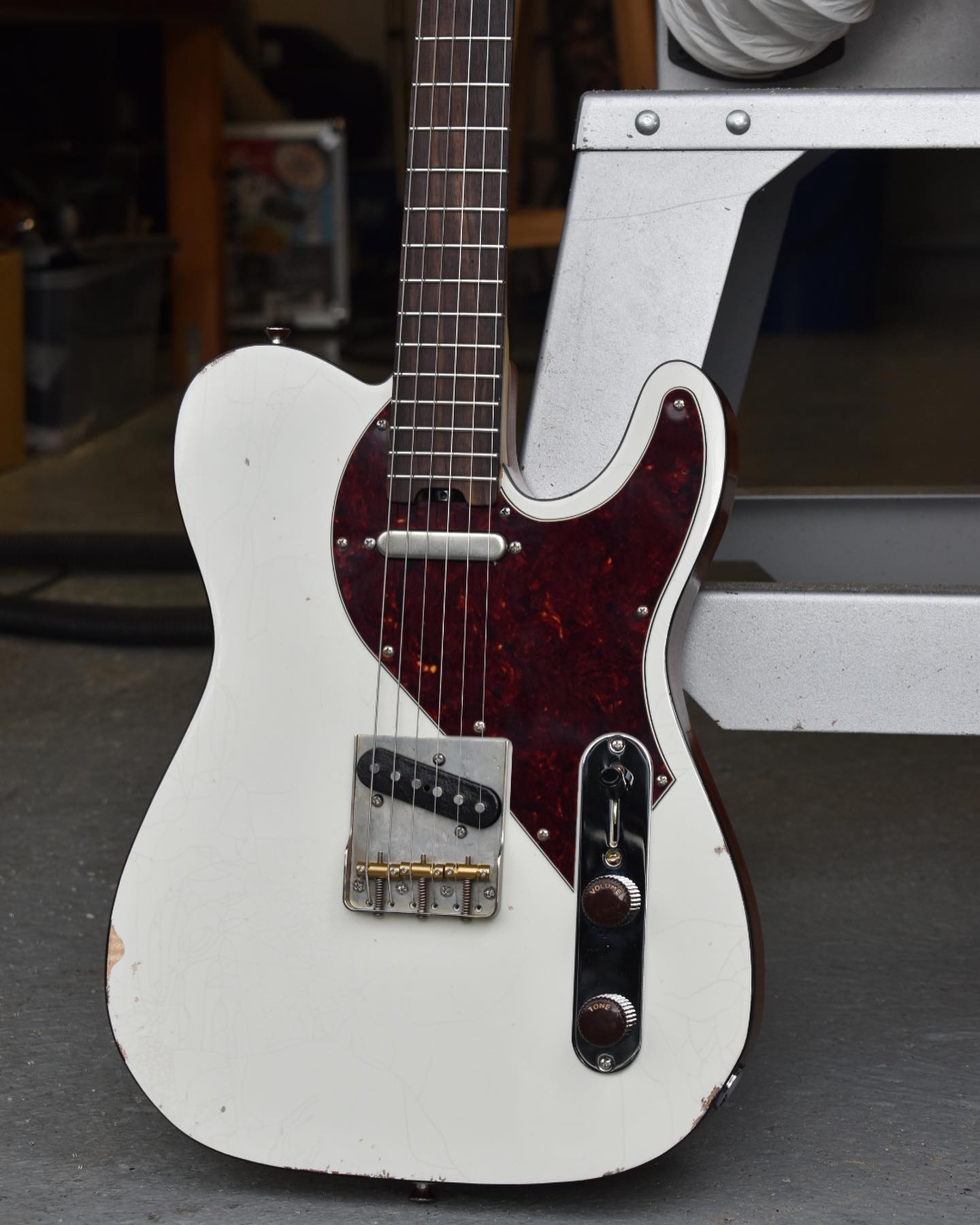 Available in either a traditional 2 single coil configuration & Astray Bridge (Astral) or taking inspiration from a Deluxe T type there is the 2 humbucker loaded & Tunematic bridge option (Astral Deluxe). As expected, these have the same incredible build design as the other models in the Kithara family.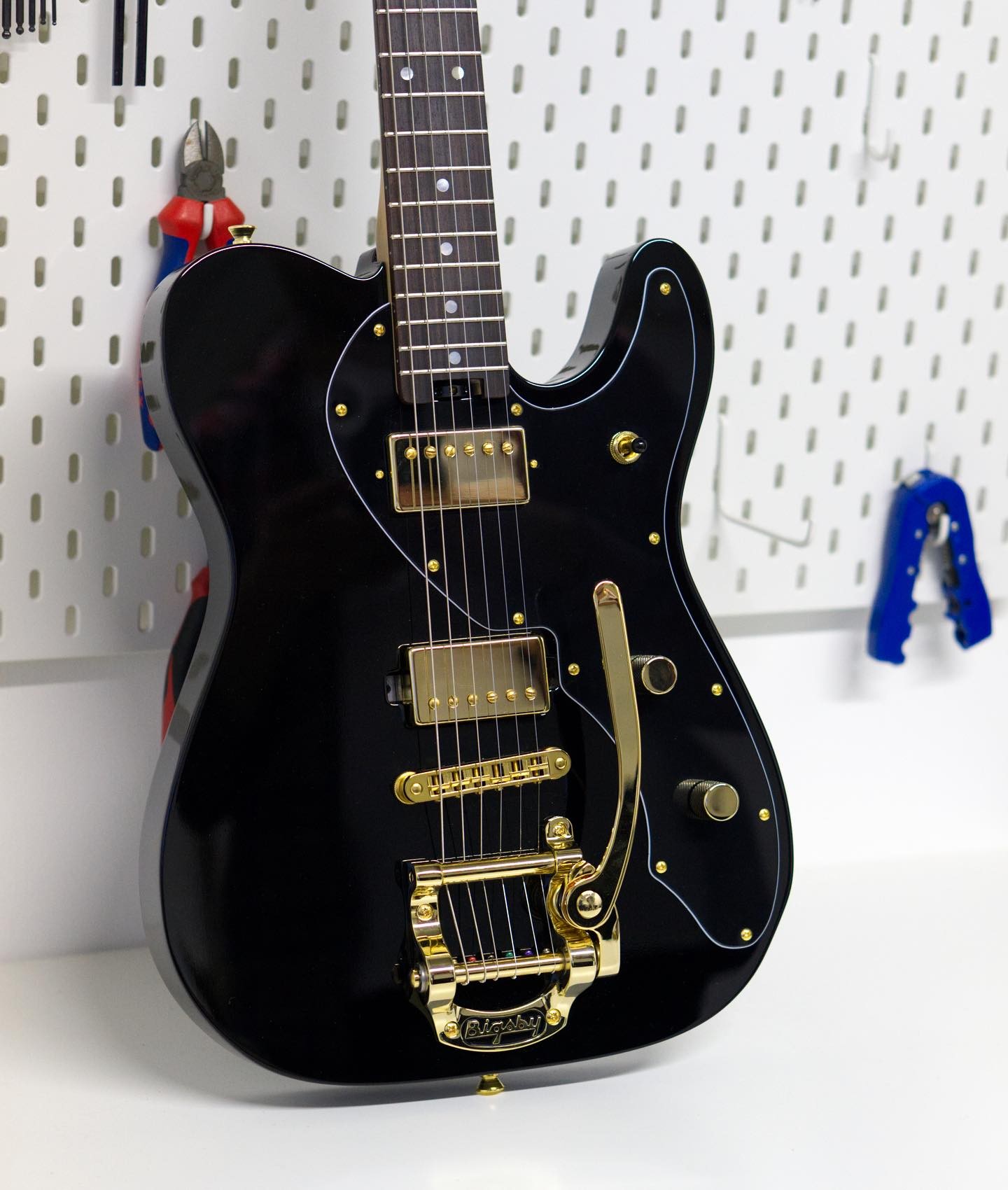 We definitely sound like a broken record, but these body designs can really be loaded with anything you fancy! The boys at Kithara are always happy to build you your dream guitar.
We are so excited to be beginning our relationship with Kithara, especially with a young and blooming guitar company who seem to only be going from strength to strength! Check out the video below to see the guys talk about the first batch of Harland models that as of time of writing this blog have already landed with us.
Be sure to try one out the next time you see one in a guitarguitar near you.