Practice Amps: Reignite Your Playing
Published on 02 March 2022
One of the mistakes that many guitar players make is not creating a space dedicated to practice. Practising at home should be an enjoyable experience that you look forward to, but the idea of setting up all your gear can create a barrier between you and your practice time.
The best solution is to always have a practice amp and guitar set up ready to go. Then, just like how a five hour Netflix binge is only a few remote clicks away, so too can be your five-hour practice session.
Setting up your practice space is simple. All you need is a guitar stand, a stool, an extra lead, and, most importantly, a dedicated practice amp.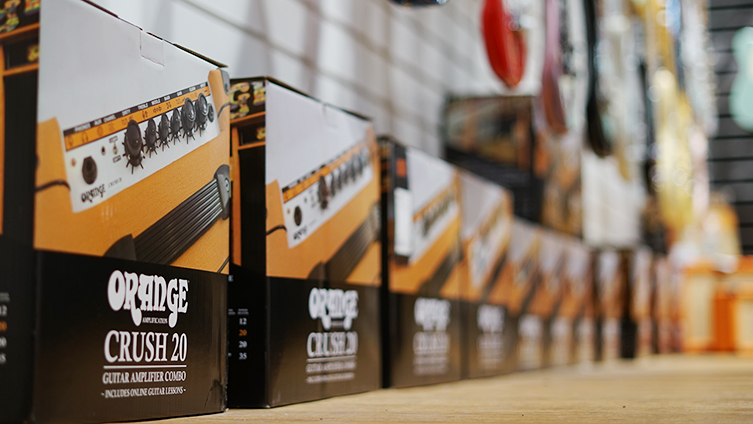 You might be thinking, why do I need a dedicated practice amp when I have an epic rig that does everything?
The answer is, it all comes down to set-up time. If you have to move your rig to take it to a gig, rehearsal, or recording session, then it will completely annihilate your sacred rehearsal space. And although no one truly knows why, it always takes a lot more motivation to set up your rig in your house than anywhere else on the planet.
Luckily, you have a smorgasbord of tiny practice boxes to get your teeth stuck into. These little amps have compacted everything you need into a desktop-sized format with the intention of creating the least amount of resistance between you and your rehearsal time.
Now, let's take a look at a few of our favourites.
Positive Grid Spark
The Positive Grid Spark has been a hugely popular release. Positive Grid is a company that made its name in the amp software game. Their software emulations launched them into ears of guitarists seeking the new revolutionary way to achieve premium guitar tones. Not only does this mean their emulations sound extremely convincing, but also the integrated app is a powerful segment of the Spark. When you open the app, the first thing you will notice is its beautiful user interface. Guitarists tend to like pretty things that sound nice, and this app and amp combination ticks those boxes.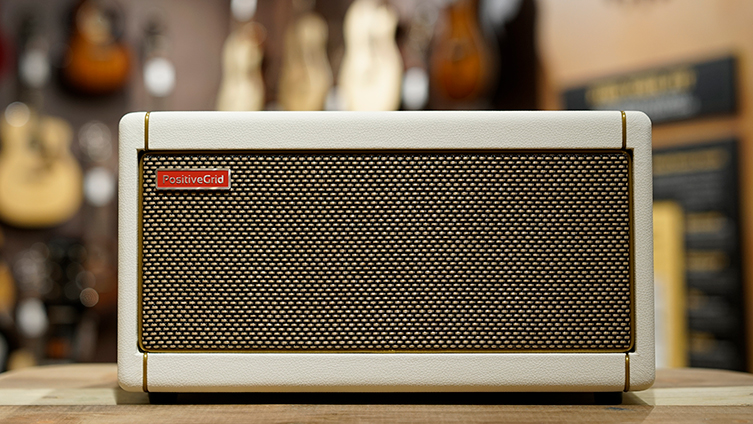 Despite its compact size, the Spark has a surprisingly girthy low end. With its precise sculpting tools, this amp is ideal for someone looking for a highly tweakable range of sounds.
Orange Crush 20RT
If simplicity is your goal, then the Orange Crush 20RT is as straightforward as they come. One of the major advantages the 20RT has is that everything is quickly accessible from the top panel. A toggle switch flicks between the drive and clean channel, a knob lets you dial in reverb, and tuning is activated via a quick press of a dedicated button. You will also be glad to know the headphone output has a faithfully emulated sound of a mic'd Orange 4×12″ cabinet.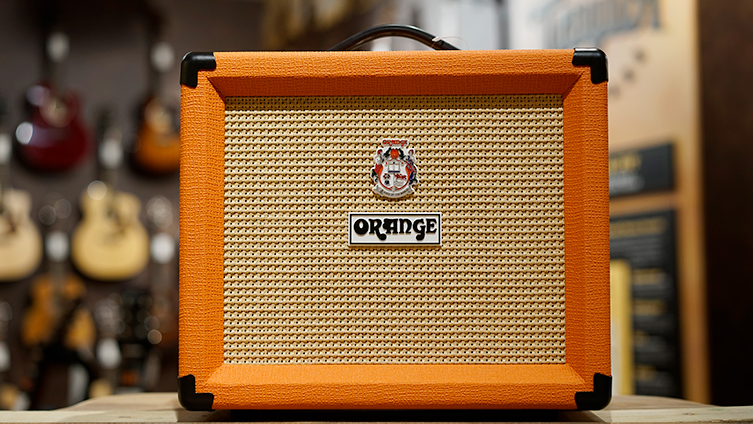 Blackstar ID Core 10
The Blackstar ID CORE 10 has a consortium of amp boffins behind its design. Blackstar are a brand that exploded onto the scene in the late 2000s when a group of ex Marshall employees teamed up to create an entirely new range of amplification. Amplification is Blackstar's bread and butter, so it is no surprise that the ID-CORE 10 packs a punch. With its six amp models, twelve effects, built-in tuner, and audio interface capabilities, it is undoubtedly a versatile little unit. Another unique feature is its streaming I/O. If you are looking for an easy way to get your tasty licks onto the internet, then this diverse box of tricks is one to consider.
Its two five-inch speakers deliver stereo effects, which are intuitively laid out in the dedicated effects section. Every position on this amplifier offers a usable sound. This box is ideal for a plug-in and play set-up that allows you to quickly dial in a great tone.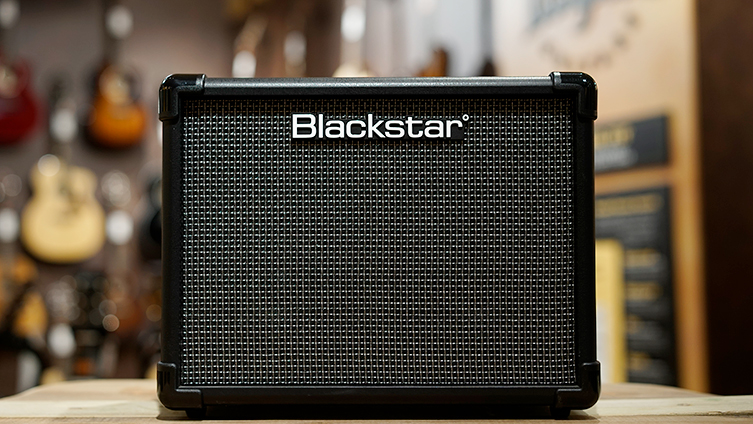 Fender Mustang LT25
The Fender Mustang LT25 is a small sample of what Fender brings to the table when it comes to practice amplification. The LT25 has made the list as it provides you with everything you need and a little bit extra without overloading you with features.
The small LCD display is an intuitive gateway into an easy to use tone-shaping experience. Use the rotary selector to dive through a plethora of presets or start creating your own sounds with the built-in amp models and effects. The tiny screen also acts as a nifty little tuner.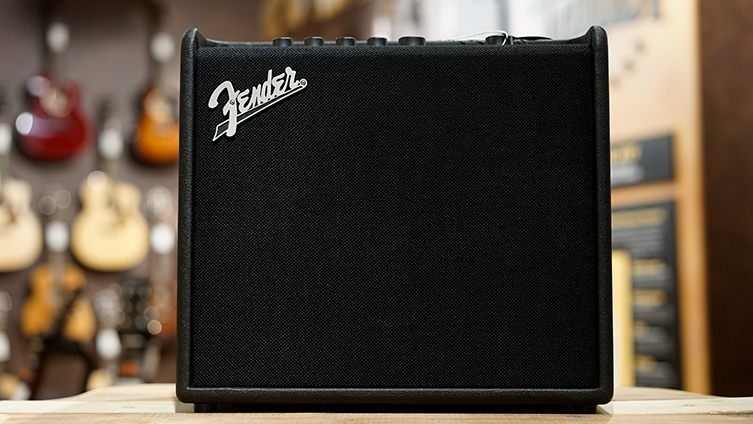 Yamaha THR10II Wireless
The Yamaha THR10II Wireless comes in towards the higher end of practice amps. Like a luxury parcel of tones neatly wrapped in a tidy metal container, this unit aims to tick every desire a guitarist could have. The major highlight of this THR in particular, is its wireless function. Built into the amp is a wireless receiver that will allow you to do away with the pesky guitar cable and offer your house up as your stage. Now you can shred from your bed to the garden shed. Well, we haven't actually tried jamming in the shed, but with an impressive range of 50 feet, it will definitely be a sturdy connection for jamming around your newly created rehearsal space. It is worth noting that in order to use the wireless function, you will need to purchase the Line 6 Relay G10T II Transmitter.
This is an amp that sounds bigger than it looks. A stereo set of speakers are hidden behind its metal grill. Its stereo ability opens up when using its large selection of stereo optimised effects. This amp is for the players seeking a little more luxury from their practice companion.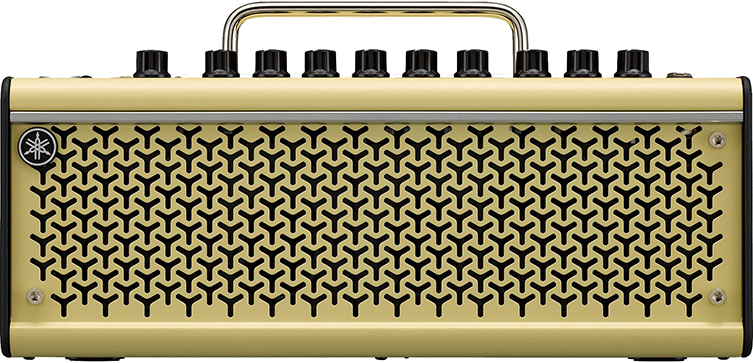 This is just a small handful of practice amps currently available. Each one aims to deliver the most functionality in the easiest possible format. It is always worth a trip to your local guitarguitar store to try a few different practice amps out and see which one fits your needs. With so many options available, there is guaranteed to be one that butters your toast.