Kithara Guitars Livestream and Q&A
Published on 07 March 2022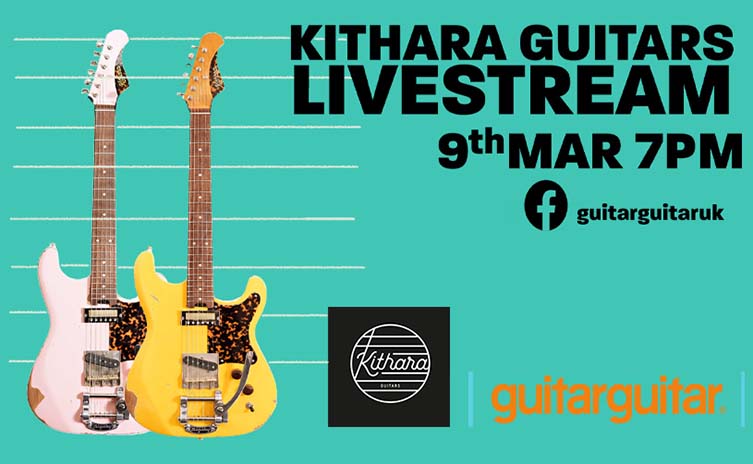 Join us on Wednesday the 9th of March for our livestream with Northern Irish custom guitar builders Kithara.
Formed in 2018, and with artists such as Ariel Posen & Cory Wong rocking their guitars, Kithara have been growing from strength to strength with an awesome roster of guitars all hand built by luthier Chris Moffitt, can you tell we are so excited to be stocking these guitars?
We are being joined by the guys to talk to us through their incredible guitars and we can show off the recent models that have arrived with us!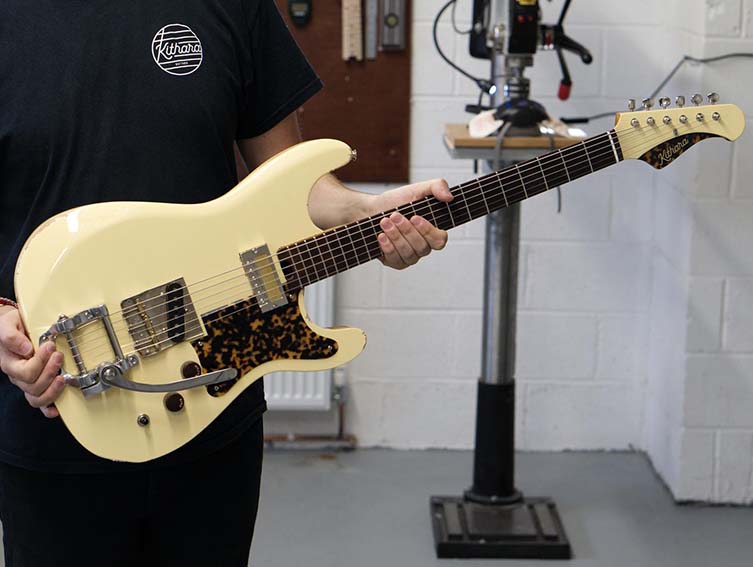 How to tune in
Tune in to our facebook page at 7pm on Wednesday the 9th of March (09/03/22) where we will be joined by Chris to talk about everything Kithara, talk about the 3 Harlands we commissioned him to build and will be taking all your questions.
Click here to check out Kithara
Check out our blog on Kithara here