BRAND NEW Atkin Electric Guitars!
Published on 05 July 2022
Atkin: builders of some of Britain's finest acoustic guitars. Superlative luthiery, classic styling and top-class tone woods, all working in concert to deliver a rich and rewarding acoustic experience.
That's what comes to mind when we think of Atkin guitars, right?
Well, think again, because this company has just released a number of brand new Atkin electric guitar models!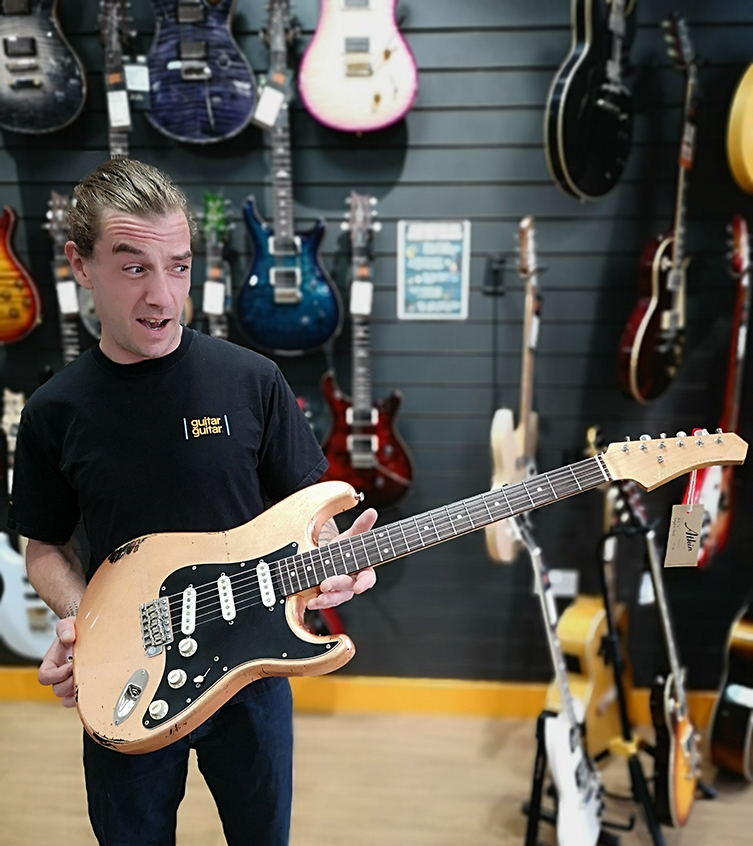 As with their acoustic models, Atkin are adhering close to classic designs, in order to give people an authentic vintage experience. In their own words…
"Our new range of electric guitars addresses the quirks common with vintage electrics, giving you a great playing experience and retaining the aesthetic of the golden era of solid body electric guitar".
We've just taken delivery of a few of these hand-made beauties, so let's show them to you, whilst taking in some of the ways Atkin have addressed those vintage quirks…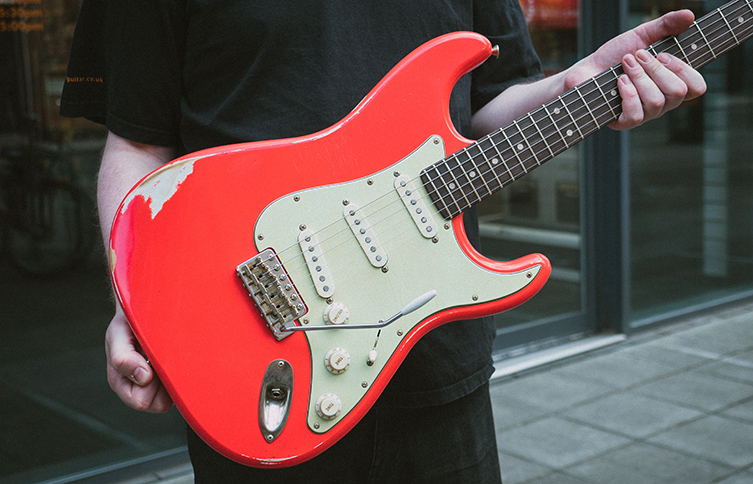 The Range
So, borrowing heavily of course on vintage Fender, Atkin have developed a line of 'S' and 'T' types. Each has been given a model name that relates to a notable year from the history of that instrument, so for example, the Butterscotch T-style is called 'The 52', whilst the rosewood 'boarded S-type is named 'The 63', and so on. With us? Good. So, here's a quick rundown of the models in 'chronological' order, as it were:
The 52 (classic T-style, maple fingerboard, two single coil pickups)

The 54 (maple fingerboard S-style)

The 59 (rosewood fingerboard T-style)

The 63 (rosewood board S-stype)

The 68 (rosewood board T-Custom style with binding)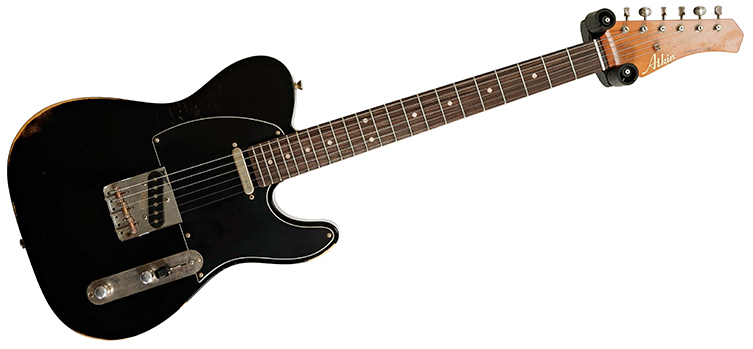 Hand Made in the UK
As with their acoustic guitars, these Atkin electrics are hand made. The bodies have been hand-shaped and sanded from selected timbers, after judiciously studying the carves of vintage examples and re-assessing them for comfort. These are carefully considered updates on historical guitars, and feel great as a result.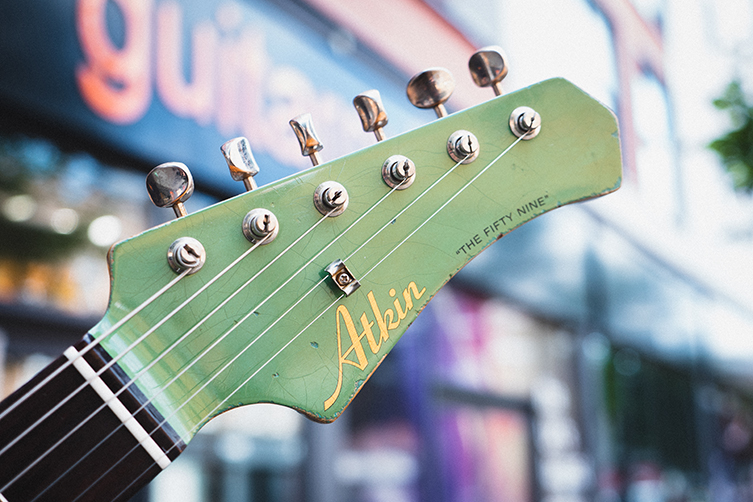 The finishes are all carefully aged, thin-skin coats of nitrocellulose. Checking and evidence of distress have been sympathetically applied in order to simulate the wear from decades of use. Some of the finishes are incredible: we're particularly loving a 63 model that arrived in our Newcastle store with a stunning Copper leaf finish! We're getting some serious 'Last Waltz' vibes from this one!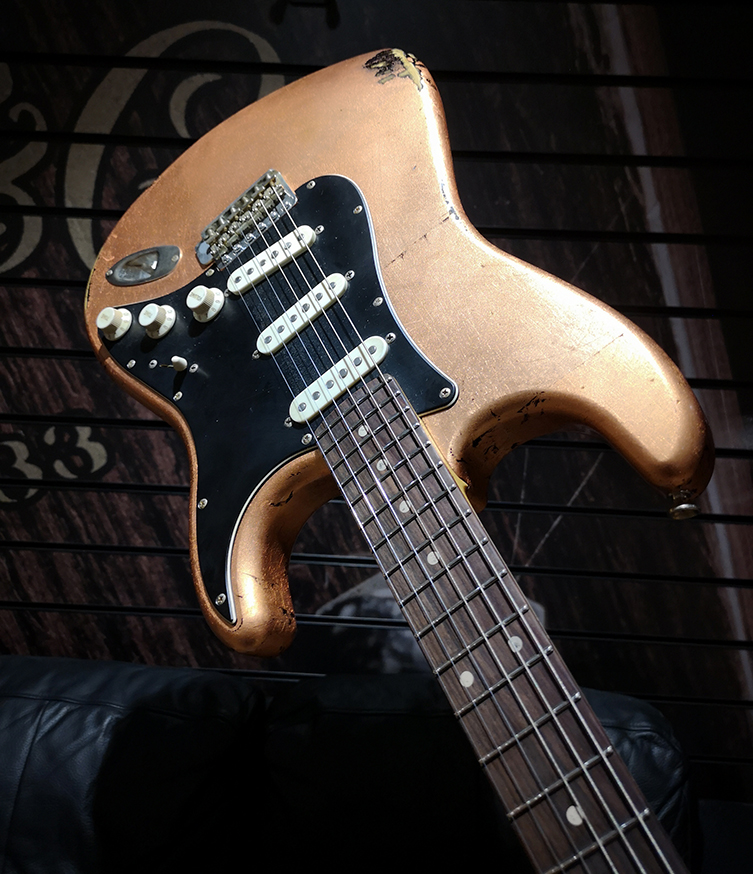 It's not just the bodies, necks and build that's carried out by hand, either. Atkin build and wind their own pickups by hand, too, choosing a low-count scatter wind on most occasions in order to more properly evoke those chiming tones of yesteryear. Alnico V magnets are generally used, and Atkin have developed a custom stagger for the pole pieces on the single coils. This detail is significant, because it gets rid of that age-old S-type problem of having the G sounding louder than other strings, and the D sounding comparatively dead. Atkin's staggered pole pieces are not a vintage thing at all, but they sort out a vintage-era problem so we're all for it!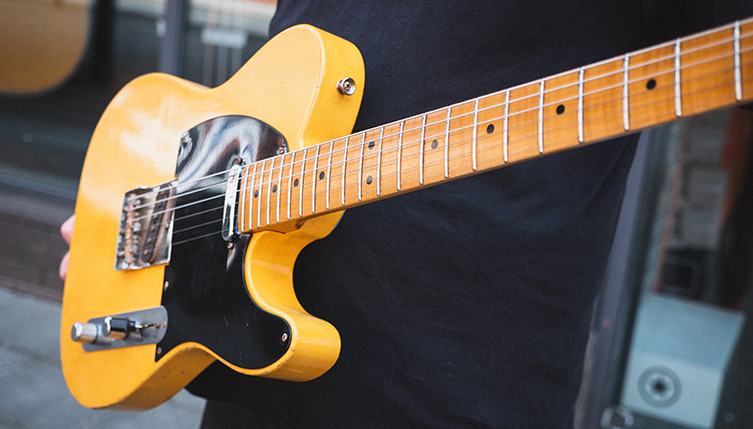 More well-considered concessions to the modern age apply with the neck. Atkin have - as other vintage builders before them have also chosen to do - flattened the fingerboard radius somewhat. Instead of a vintage 7.25" radius, or even a 'standard' 9.5", Atkin have opted for a 10" radius. This helps settle that previous problem with the pole pieces, and it also prevents strings from choking out during wider bends. All of this just makes these guitars better 'players', and that's surely the end goal of all worthy instruments?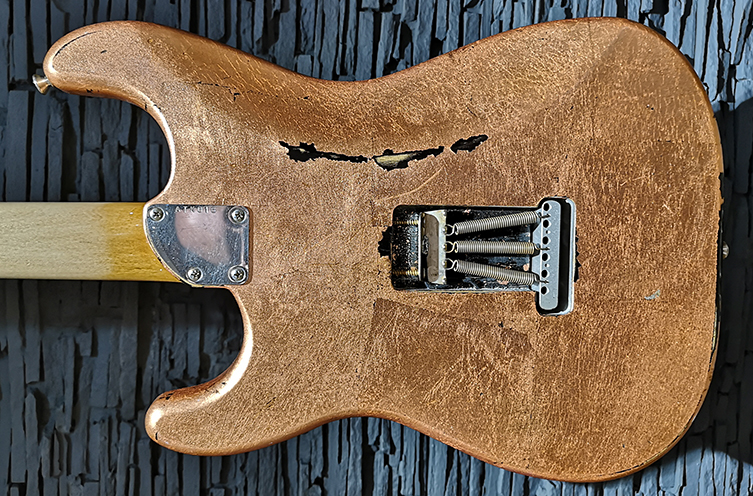 The necks in general have been given a modern upgrade in terms of specifications. The nut width is 42mm, so open position chording will be comfortable. The fret edges have been carefully rounded for a better feel, and the heel joint has been carved back for better access to those upper frets. These are all sensible moves that take nothing away from the guitar's identity but bring the standard up to what today's players expect.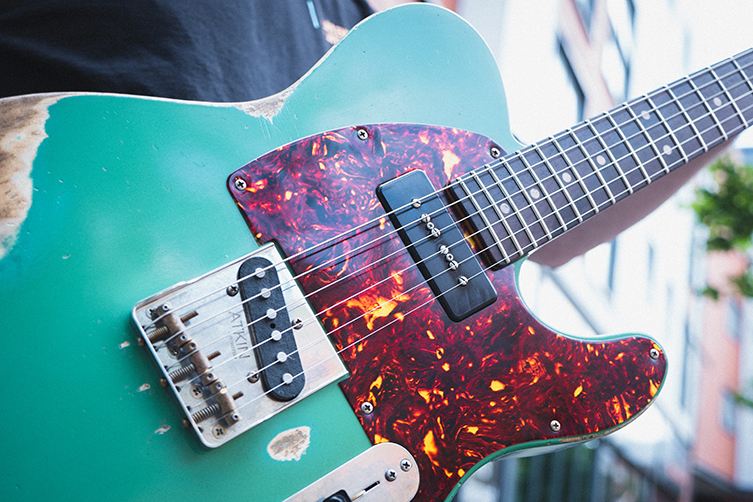 These nods towards modernity also apply to hardware choices. Atkin have wisely decided that tremolos and tuners should be made by top companies (any point in the string's travel needs the most stringent attention to detail) so these elements are made by Gotoh, then aged in the Atkin workshop. Also, Atkin hand-cut their own nuts to ensure the closest, most perfect spacing, depth and height. No stone has been left unturned in the quest for greatness here!
In Stock Now
We currently have a small selection of these wonderful instruments in stock! All of the photos in today's blog are of actual instruments available now, as of time of writing! These are very high quality, handmade instruments that evoke the timeless beauty of the electric guitar's golden age, and deliver a playing and sonic experience that's unbeaten in today's market.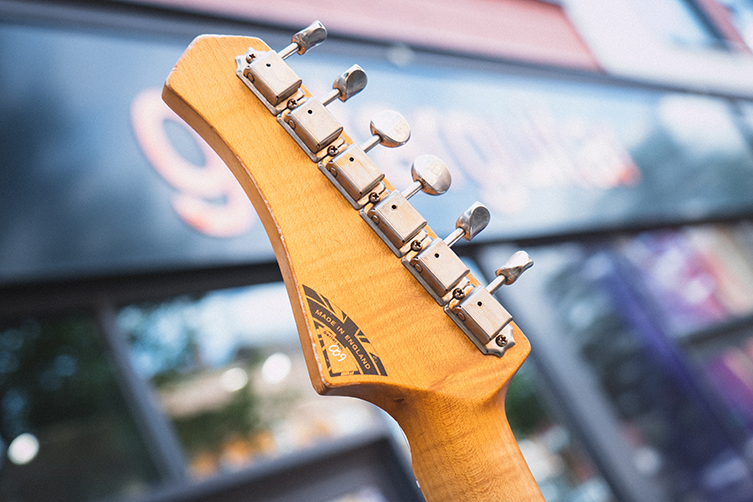 If you are in the market for a top-quality, life-long instrument, you need to add Atkin to your shortlist of potentials. You will not be disappointed!
Click to View our Atkin Electric Guitars