The 7 Best Soul Music Artists of All-Time
Published on 21 March 2023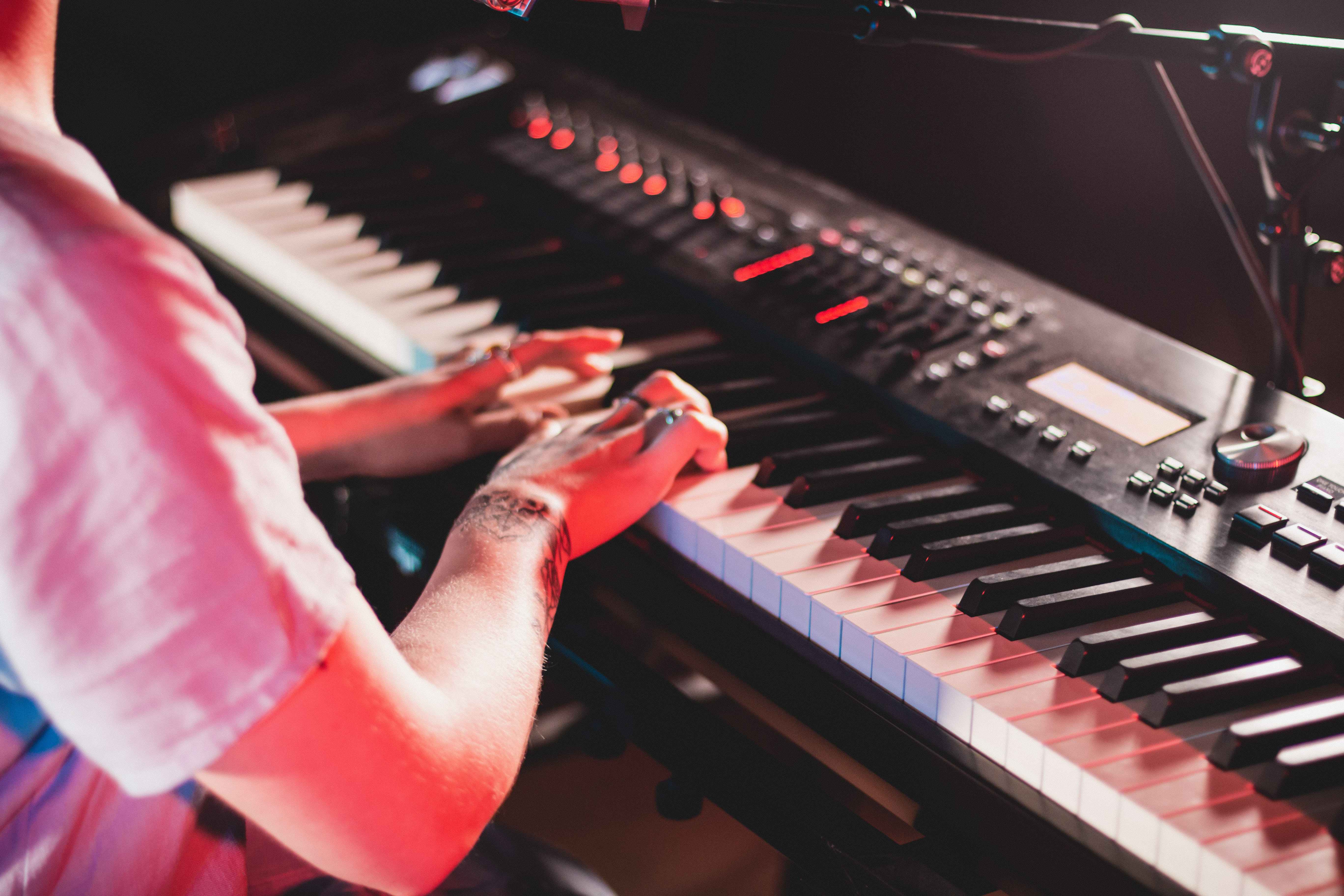 Where to Begin?
Soul is one of the most influential and popular genres of music in the last century, setting a foundation for almost every genre to follow in some shape or form and producing some of the most successful songs of all time. Soul music is characterised by its integration of blues, R&B, pop, and African American gospel. Emerging from the early 50s and skyrocketing into the public ear with wildly iconic record labels such as Motown producing the best soul artists of our time, Soul became the foundation of a whole generation of contemporary music to come and is still as relevant today as it was 70 years ago.
Whether you're a lover of soul music or just interested in learning more about the genre, we can almost guarantee that whatever music you listen to was influenced by soul music in some way or another. So let's get into it. Which artists were the high flyers in this incredible genre and what did their careers look like?
7. Smokey Robinson
Founder and frontman of vocal group The Miracles, and responsible for writing for the most popular soul and blues artists at the time, Smokey Robinson played a key role in helping Berry Gordy set up the iconic Motown Records. The Miracles were one of the first bands to work under Motown, and Smokey's songwriting gave both parties their first single with 1 million sales.
From going on to write many more top hits, as well as being the vice president of Motown, Smokey's influence on rock and roll, blues, and soul did not go unnoticed, and he was inducted into the rock and roll hall of fame in 1987.



6. Ben E. King
Benjamin Earl King is often argued as one of the most recognisable R&B and soul artists, most notably for his timeless love ballad "Stand By Me", which cemented his place as one of the best soul artists of all time. His rise to the top was driven by his work as a lead vocalist for R&B vocal group, "The Drifters", having hit number one in the US with "Save the Last Dance for Me" in 1960. Over his lifetime, King released 170 singles and 28 albums - an achievement that most artists dream of reaching in their careers. Stand By Me was listed as one of the RIAA (Recording Industry Association of America) songs of the century and became the theme song of the celebrated film sharing the same name.



5. James Brown
Nicknamed the "Godfather of Soul" alongside "The hardest worker in the music business", James Brown's reputation is one that very few artists will reach. Brown's story is the perfect rags-to-riches tale. James was born in South Carolina and grew up in extreme poverty, having discovered his love for singing at a young age, he would find himself performing for soldiers at training camps at the beginning of the 2nd World War. James ran into trouble with the law after being arrested for robbery at the age of 16, and while in juvenile detention, he started a gospel choir with his cellmates. His release would be influenced by his promise to "sing for the lord" upon finishing his sentence, and his career kickstarted shortly after leaving detention. James first joined the vocal group going by the name of The Famous Flames which caught the attention of Little Richard after listening to their demo of "Please, Please, Please".
Brown would later move on from The Famous Flames and be credited with writing the first-ever funk song with his track "Cold Sweat", which would of course influence one of the biggest genres of the 20th century! Alongside his influential writing and powerfully energetic vocals, James Brown's work has also been sampled over 5000 times, making him one of the most sampled artists of all time!



4. Stevie Wonder
Stevland Hardaway Morris, known more commonly under his stage name "Stevie Wonder" is an essential addition to this list. Stevie Wonder's legacy is one quite like no other. He lost his vision shortly after his birth yet was able to self-teach himself drums, piano, harmonica, and organ all by the age of 10. At age 11, Stevland was discovered by Ronnie White of the Miracles, who dubbed him "Little Stevie Wonder". Under his new persona, Little Stevie Wonder was signed to Motown records that same year and by age 13 had written and released his number one album "Fingertips Part 2".
His writing skills saw him become one of Motown's best songwriters, putting out hit after hit with songs like "I Just Called To Say I Love You" and "Fingertips" before taking creative control of his career at 21. After taking creative control, he continued to write outstanding compositions, including huge hits such as "Superstition" and "Isn't She Lovely". His career would earn him twenty-five Grammys, a lifetime Grammy award, and an induction into both, the Rock and Roll and Songwriters Hall of Fame.
3. Ray Charles
Nicknamed 'The Genius', Ray Charles truly earned his title. This artist wasn't only well renowned in soul music but is often considered one of the most important and influential songwriters of all time. In a similar vein to Stevie Wonder, Ray Charles became blind at the age of 7 due to juvenile glaucoma. However, as quoted by the man himself, his blindness was never a barrier to his success. Ray Charles' ability to learn organ, alto saxophone, clarinet, trumpet, and of course, piano was nothing short of exceptional. He even went as far as learning how to read braille sheet music alongside his talent for learning songs by ear.
Ray's first release titled "Confession Blues" was also his first-ever hit, reaching the US Billboard R&B chart in 1949. He continued to write and release genre-defying hits, topping the R&B charts with his song "I Got a Woman", which is often credited as the foundation of the soul genre, earning Ray Charles the title of the "Father of Soul". Before his death in 2004, Ray Charles had been awarded 18 Grammys (5 of which were after his passing), the Grammy lifetime award, and was inducted into the Grammy Hall of Fame.
2. Aretha Franklin
Growing up as a talented gospel singer for her local baptist church in Detroit, Aretha Franklin was signed to Columbia Records as a recording artist at the age of 18. Her career started off after a string of successful hits, with songs such as "I Never Loved a Man (The Way I Loved You), "(You Make Me Feel Like) A Natural Woman", and "I Say a Little Prayer". Aretha Franklin's status as "The Queen of Soul" was solidified by her incredibly powerful vocal performances alongside her intricate and melodic piano accompaniments. Before her death in 2018, Aretha had sold over 75 million records and had placed 9th in Rolling Stone's "Top 100 artists of all time" on two separate occasions!
1. Marvin Gaye
Marvin Pentz Gaye Jr. was soul royalty, nicknamed The Prince of both Motown and Soul, and a prolific character in 1960s Motown as both an artist and session musician. Growing up with an abusive father who would later be the cause of his death by a gunshot wound, Marvin used singing and songwriting as a way of escaping from his life at home.
Writing tirelessly for years, Gaye's eleventh studio record "What's Going On" was released in 1971 at the peak of the Vietnam war, discussing themes of the war and the perspective of a black man coming back from serving his country to hatred and injustice. The album would come to be known as Gaye's best work and one of the best-selling albums in Motown's history, whilst also being an influential album in the US civil rights movement. After his murder at the hands of his father in 1984, Marvin was awarded the Grammy Lifetime Achievement Award for his songwriting and performance as a soul musician.
Honourable Mentions
Irma Thomas

Al Green

Sam Cooke

Otis Redding

Anita Baker

Curtis Mayfield

Erykah Badu
Final Thoughts
So there we have it, that's our top picks for the best soul artists of all time! Who do you think we missed? Who do you think we got right? Whilst we couldn't add every influential soul artist in the book, there are certainly many artists whom we think deserve an honourable mention for their songwriting and performances within the soul music genre.