Edinburgh Fringe 2023 Festival Essentials
Published on 27 July 2023
Every August, the city of Edinburgh becomes the most exciting place on Earth. For the entire month, tens of thousands of international performers head towards Scotland's capital to take part in the world's biggest performance arts festival. It's an amazing, vibrant occasion, and a wonderful time to visit the city.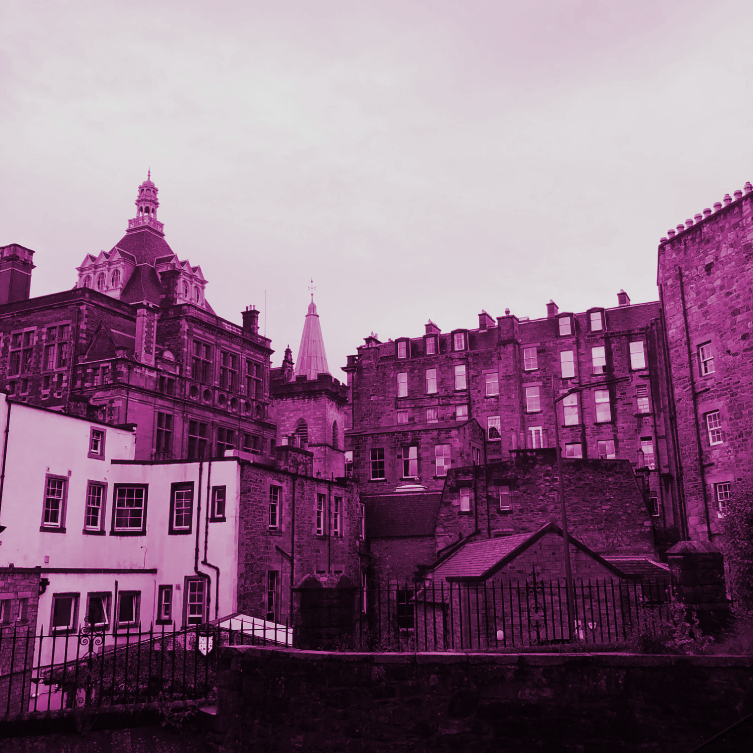 As you may know, guitarguitar has a store in Edinburgh (indeed it was our very first!), up near the Zoo in the Corstorphine area of the city. Today, we'll check out a few of the events that are happening in the Fringe, including a show from a one-time gg staff member! We'll highlight what we're excited by, and remind all performers (and tourists!) about what they can find at our Edinburgh store, for all of those last-minute essentials! Here, then, is your one stop shop for all things Fringe 2023…
The Fringe Festival
The Fringe Festival has been a central part of culture since 1947, when it began as a response to the somewhat more stiff and formal Edinburgh International Festival. The Fringe was for the freaks and outcasts, those who wanted to perform but were turned away at the doors to the more established venues. Operating at the 'fringe' of entertainment culture, these artists built their own grass-roots following that blossomed each year.
After a time, the Fringe became the more popular of the the entire festival experience in Edinburgh, to where it now sits, occupying a significant spot as a world-famous attraction.
The Fringe is all about diversity and independent spirit. Much of the excitement is actually in the whole fun of getting stuck in, hanging out at the venues, assessing the endless poster adverts to help choose your next show and chatting to performers themselves, who actively work the crowds outside, approaching you to sell tickets to their events.
Travelling along to Edinburgh without much of an agenda is actually something we recommend from experience: leave yourself/group open to improvisation and you'll always find some gold in the listings!
Big Shows
That said, amongst the myriad of new, small and independent shows, there's some bigger stuff happening too, so if you want to attend these big shows, it might make sense to book up in advance! Alison Goldfrapp is performing on 25th August as part of her solo tour, and her blend of melody, beats and theatricality is perfect for the Fringe.
guitarguitar favourites Primal Scream will be headlining the Connect Festival, which is located just outside the city at the Edinburgh Royal Highland Centre. The three day event takes place between August 25th-27th, and other top acts such as Boygenuis, Young Fathers and David Holmes will also be in attendance.
Will the Primal Scream chaps use their awesome Screamadelica strats at this performance? Only time will tell, but if ever there was a Fringe-ready electric guitar, it's that!
Ex-Velvet Underground member John Cale will be giving a rare performance during the Fringe, as will Anoushka Shankar, daughter of Ravi and an incredible musician in her own right. Check her out on the 27th for what promises to be an unforgettable experience.
The Fringe is great for those of a more classical disposition. Both the Budapest Festival Orchestra and the London Symphony Orchestra will be in town, giving a variety of performances as well as Scotland's own Chamber Orchestra. If you've always wanted to get more into classical music, then something like Mozart's The Magic Flute (on at the Usher Hall) could be the perfect gateway into this magical - if often impenetrable - world.
Comedy and Other Shows
Of course, music isn't all there is to enjoy at the Fringe. New theatre shows are often debuted, tested and developed during the weeks of the festival. This is an exciting time, because a show that 'breaks well' during the Fringe can then use that as a springboard for national tours and more. There are literally thousands of theatre shows to see, from prestigious events in the Edinburgh Playhouse one man performances inside shipping containers on street corners.
What Girls are Made of by award-winning Glasgow playwright Cora Bissett has already proven a big hit elsewhere, and it's playing at The Assembly Rooms, a mainstay of the festival over the years. This show talks about Bissett's own life (she stars in the play too) as she toured with bands like Radiohead and Blur in her earlier years. Rock theatre? We're in!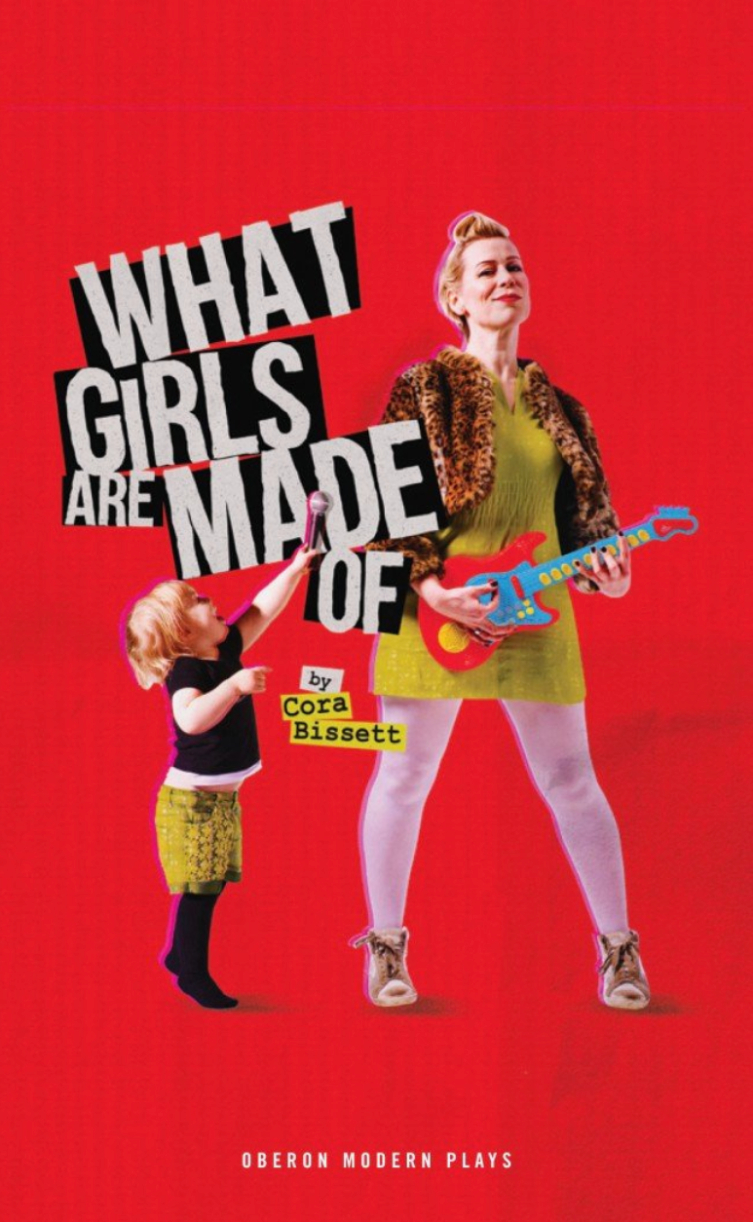 For comedy, guitarguitar is proud to report that one of our ex-employees from the Edinburgh store will be setting the city alight with his one man routine! Yes, Connor Burns is taking his show Vertigo to the Fringe, and we can't wait to see him shine. Head along and try not to ask him for a deal on a Les Paul because he can't help you anymore, okay?
There will also be regular 'Artist Conversations' at The Hub, so keep an eye on that ever-evolving roster for some interesting and stimulating happenings there. Talks in general are pretty popular at the Fringe, and there are some incredible minds meeting this August, including Dame Evelyn Glennie and Greta Thurnberg, so do make sure you allow some time for these influential thinkers!
Performer's Essentials
Now, it's so easy to have a great (and let's face it, boozy) time at the Fringe, that even those who are ostensibly there to work may find that they've misplaced some essential equipment. This goes for the performers themselves, but also for venue staff, artist managers and anybody else connected with putting on a show!
Here's a quick list of essential stuff you may need that you can buy at our guitarguitar Edinburgh store:
Our Edinburgh Store
guitarguitar Edinburgh is a short bus ride from the city centre, in the area known as Corstorphine. You may well find that your hotel/hostel/Air-BnB/dusty floor are close by anyway, since the city centre quickly fills its available hospitality rooms at this time of the year, making Corstorphine a busy hive of its own.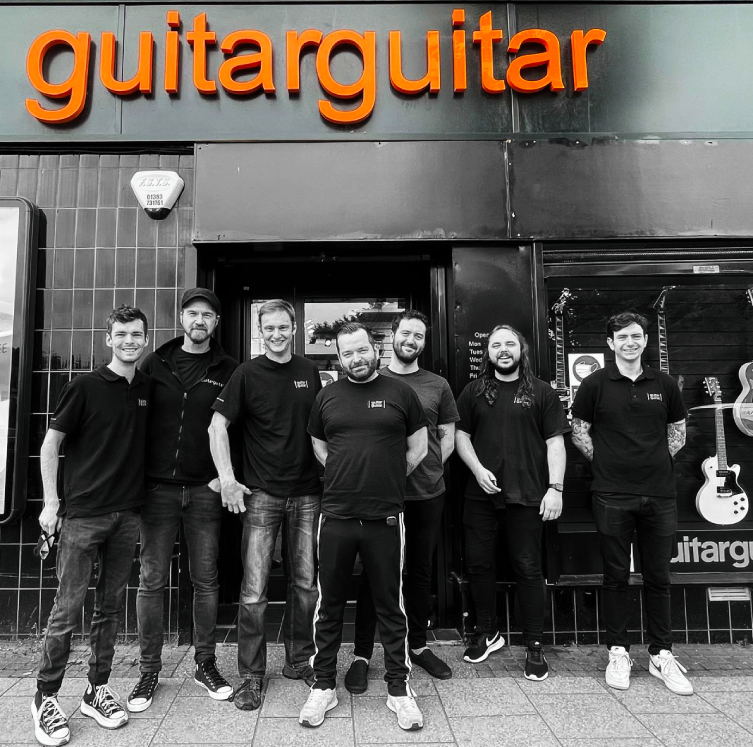 Our Edinburgh store is - like our other guitarguitar stores - filled with great gear and excellent staff. Our staff are musicians themselves, and everybody enjoys the fun energy of the festival, so it'll be a great place to stop in during your stay. Whether you need a few plectrums or a top-end Lowden acoustic, we'll be there to help, and the team have plenty of local knowledge too, so don't be afraid to ask questions!
Above all, if you are heading towards Edinburgh this August, come prepared to have an absolutely incredible time.