Yamaha THR10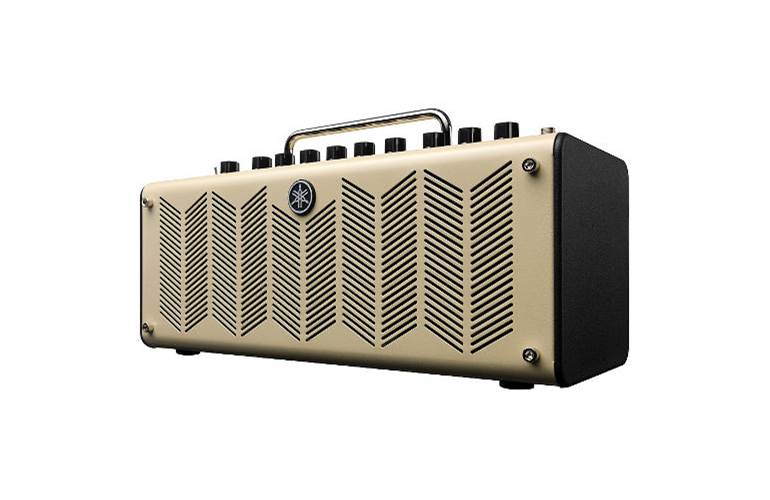 This product is currently not available.
Customer reviews
Overall Rating 4.9 (

25

reviews)
Compact yet great volume/features and serves my purpose very well at home.
Bought this for my grandson's Christmas, hence the wait for the review. Had to wait until Santa had been. He is highly delighted with it. Great sound and easy to use. He loves it
Excellent product. Versatile in use.
I initially bought a VOX adio Air GT, the only reason i was swayed to this was the app functionality and Bluetooth streaming, however the app was useless and Bluetooth streaming was very unstable. I returned for the Yamaha and cannot believe I wasted my time with the VOX. This amp far outclasses the VOX, the sound quality on the THR10 is outstanding. For such a small compact unit the soudstage is absolutely huge, even in a small room. The simplicity is fantastic, the tuner is spot on and the effects are all you really need.
Perfect, compact, lightweight practice guitar amp with a nice selection of built in effects. Nice quality too. Has a great overdrive and even has a built in guitar tuner. It couldn't be more simple to use, can be played low level or fill the room. Streets ahead compared to the cumbersome and dull sounding practice amps of yesteryear.
Lovely amp and great servive
Excellent product would highly recommend
The THR10 is a little marvel - the perfect practice / small rehearsal amp, sounds incredible for the size of it! The software allows finer control over tones, and provides compression/gating too. Top notch!
Woo hoo...what's NOT to like ....compact , REALLY portable ...solid sounds and a funky Toaster like glow.....wow...and you can go mains free !!!
Present for my husband and he loves it - excellent for use in the house and the quality of sound is crystal clear.
As good as you could expect. The only slight issue I've found so far is a bit of a 'processed' character to the sound of the lower strings when using some of the more 'overdriven' models, such as the Brit Hi and Modern with a lot of gain, though even that can be more or less eradicated by tweaking the tone controls.
This is the perfect practice amp, great sound and lots of additional presets and user creatable ones via the Yamaha software
Top quality product. Does exactly what it says on the tin. Absolutely delighted.
the Yamaha THR15 replaces now all of the gear i used to play with at home. just a perfect little magic box.
Best guitar shop and staff in Europe. I won't buy from anywhere else now. Thanks guys.
I have only just begun to explore the range of tones available with the amp, but I am already loving being able to play along to my IPod tunes, especially on the bass guitar.
Not had too much time to use it yet but initial thoughts are good.
Nice little practice amp. Still learning to use the various features....
Show more reviews
You might also be interested in...
Keep up with our latest offers, news & events