Vox Adio Air GT Combo Practice Amp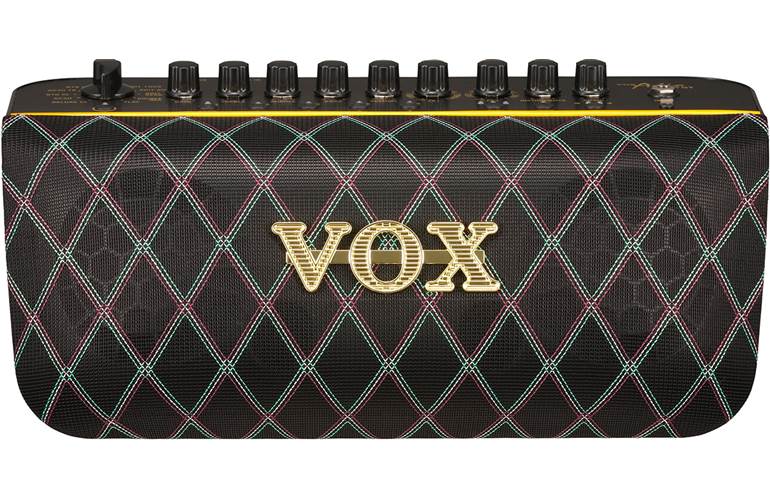 This product is currently not available.
Customer reviews
Overall Rating 4.8/5 (

18

reviews)
Does everything I want it to. and it's meaning that I play guitar way more!
It does sound quite good for a little amp and is extremely loud when plugging into AC rather than batteries. The initial modelling settings saved offer a decent variety of tones and it is relatively easy to change to your liking. My only gripe is batteries last only about 4-5 hours in even when they are high quality batteries so most of the time it has been spent powered through the supply provided As of this I think next time I'll get a portable amp with an integrated battery meaning I don't have a to change the batteries every few days.
Superb sound and quality.
Great as always, many thanks
Brilliant desktop amp everyone needs one
I bought this after watching a number of reviews. I wanted something compact, with lots of features, a good sound, and wouldnt annoy the neighbours. The Vox Adio ticks all the boxes. A wide range of authentic amp variations, a decent range of effects. The Chorus, Delay and Reverbs are particularly good. Bluetooth is easy to use. As is the memory facility which allows up to 8 custom sounds to be saved. The Vox tone app is easily downloaded and takes no time to learn to use. I was going to give it 5 stars but knocked one off because the marketing claims its 50w, which it definitely isnt. I didnt buy it for volume but this could mislead some people. In short, i love this wee amp, very impressed with it
Great practice amp which I can take away with me when I travel Love the blue tooth capability so I can play backing tracks to practice
If you're tired of playing with headphones but can't have a hi volume, this small digital amp is perfect for you. Not very happy about the tremolo effect, but I can survive.
Got this for playing at low volumes. Great selection of sounds further enhanced by the sofware provided.
Sounds great. Wider range of tones than the THR10. Additional amp models available via the bluetooth app are just as good as the ones from the amp controls directly (not some dodgy second best ones). Remote control of the amp via app is terrific too as means the amp can sit out of the way on a shelf or wherever without being a hassle to control. Bluetooth streaming is great for playing along to backing or following online tutorials via phone. I guess most people will compare this to the THR10. Aside from extra features described above I'd also say it has the edge on tone. Just slightly punchier and better defined overall. Having 4 different clean channels also means it is a bit like having both the THR10 and THR10C.
Nice amp for practice, not for gigging
Great little speaker for home practice.
I love it. It has many different sounds and does the job of what I need (a small, practise amp for bedroom/uni halls use) brilliant. Couldn?t ask for a better one. It can get loud but not too loud and can be toned down to lower volumes. The only downside is the price, however it is more than worth the money and if you?re looking for a small, home/bedroom practise amp, look no further this is your perfect amp.
Show more reviews
You might also be interested in...
Keep up with our latest offers, news & events