Wampler Mini Faux Spring Reverb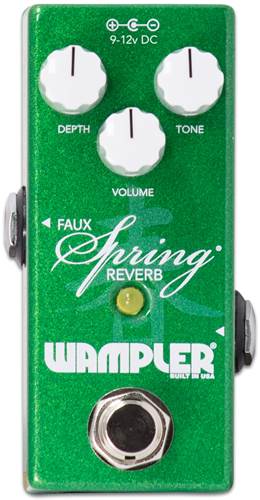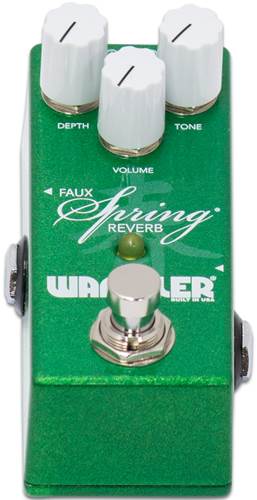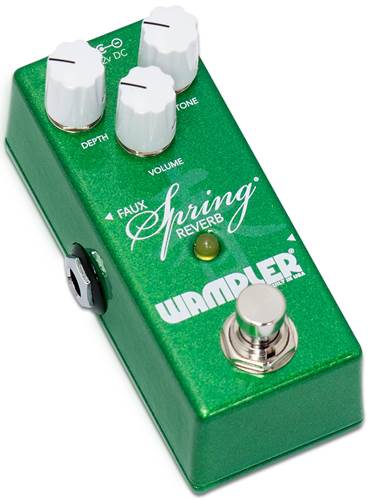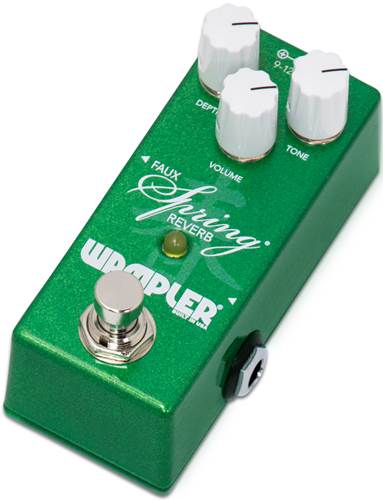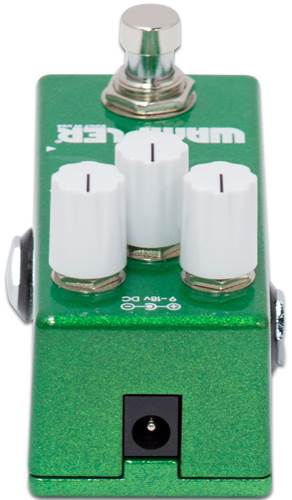 £139.00
Order before 3PM for Delivery Tomorrow
Frequently Bought Together
Recommended Bundles
The Faux Spring Reverb has been a staple on players boards for many years now. Since it was discontinued several years ago, Brian received countless requests to bring it back. Not being one to be content with just reissuing an older design, Brian upgraded the new Mini Faux Spring Reverb by incorporating more of what players love. More decay, more drippiness and more of that bouncy spring tone players love in bigger reverb tanks. While the Mini Faux Spring Reverb sounds bigger and fuller, the housing itself was condensed to a mini enclosure, allowing it to fit perfectly at the end of any chain or simply grab and go.
Specification
Springy boing
When the moment calls for the sound of a spring reverb, you'll be glad you have this little guy. With an extended decay time, the Mini Faux Spring Reverb pedal serves up authentic tones that drip with boing (Don't you love spring reverb
adjectives?) just like a great spring tank. And thanks to an easy-to-navigate control layout, you'll have your perfect tone pulled up in no time.

Good thing in a small package
There no denying the popularity and convenience of this pedal's mini design. Not only does it fit wonderfully on even the most cramped
pedalboards, but it's easy to throw in the back of your open-back combo when running through the
amp's effects loop.

Wampler-quality construction
Brian Wampler's attention to detail and commitment to designing the best and most player-friendly products out there are second to none. Those qualities are on full display within the Mini Faux Spring Reverb. From its convenient size to its top-tier components, the Mini Faux Spring Reverb pedal is every bit a Wampler.
Built in the U.S.A

9v-12v power jack

High-grade components selected for their superior sound and response

Pedalboard-friendly enclosure
Simple-to-navigate 3-knob control layout
Tone control keeps your verb sitting perfectly in the mix
Extended decay time for even bigger washes of dripping 'verb

Power draw: 64.3mA at 9v, and 66.1mA at 12v

Includes Wampler's limited 5-year warranty

 1.5″ x 3.5″ x 1.5″ (38.1mm x 88.9mm x 38.1mm) – height excludes knobs and switches
Will not accept 9v Battery. Requires PSU Adapter.