Gamechanger Audio PLUS PEDAL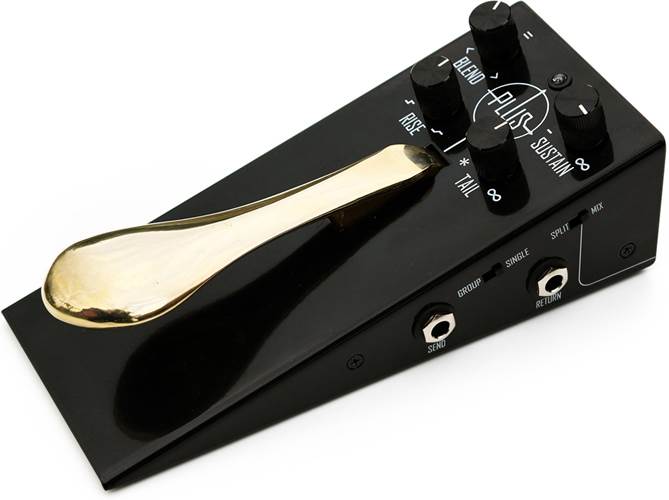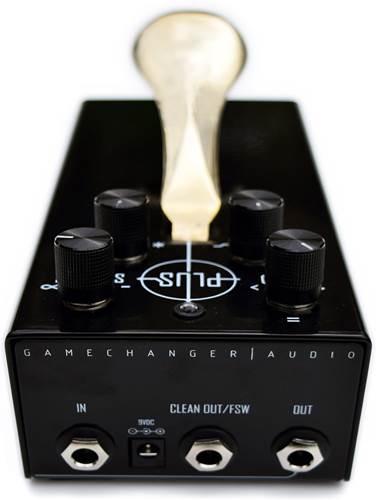 £299.00
Order before 3PM for Delivery Tomorrow
Frequently Bought Together
Recommended Bundles
Manufacturer's ID: GCAPU
What we say:
At A Glance:
Latvia's innovative company, Gamechanger Audio, have caused waves with each new product. This one, their fresh take on the sustain pedal, seriously impresses. It is based on a pianos' sostenuto pedal, but this is a pedal for all musicians to take hold of and incorporate into their music!
Features We Love:
Multiple modes
The Plus pedal can give you full sustain, or half sustain, with a status LED that alters in brightness for instant visual feedback.
Real-Time Audio Sampling
The technology within the Plus pedal constantly samples your playing to create an ever-revolving loop of your most recently-played sound. This is how the Plus pedal gives you transparent sustain.
Group Mode
Group Mode allows you to sustain up to 5 layers of audio!
Pros:
The feel of this pedal becomes second nature very quickly indeed, making it an extension of your playing.
Other Things To Consider:
As with other Gamechanger Audio pedals, other varieties of volume pedal exist out there, but none of them operate like this!
Specification
NO ORDINARY STOMPBOX
The PLUS Pedal is more than just a stomp-box – it is a vast extension of your instrument that bridges the gap between rhythm and lead parts, and lets all musicians explore completely new territories.
Besides being a powerful arrangement and compositional tool, The PLUS Pedal can also be used for creating interesting and unique sound effects that would otherwise be impossible to achieve in real-time.
Whether you are a composer, solo performer, sound designer or part of a band – the ability to instantly turn any melodic sound produced by your instrument into a layer of continuous sound will completely change the way you approach music.
REAL-TIME AUDIO SAMPLING
is a unique audio algorithm developed by GAMECHANGER AUDIO that lets you capture and sample tiny bits of your instrument's signal in real time and loop them into a seamless, warm and responsive sustained tone.
Unlike existing granular synthesizers and synth-pad triggers, PLUS Pedal actually runs a constant Hi-Res recording of your instrument, and once engaged, the RealTime sampling algorithm instantly creates a circular micro-loop out of the most recent audio signal produced by you.
Think of it as a smart looper that only catches the last segment of your chosen note or chord, and uses it to create a continuous sound.
The resulting layers of sustain can be practically indistinguishable from the original tone of your instrument, and you can further adjust and fine-tune the PLUS Pedal to achieve the exact type of sustain you have imagined.
QUALITY & DESIGN
The PLUS Pedal is built like a tank and will last you a lifetime. It is also elegantly designed to fit any setting – from an academic stage to the heaviest of pedalboards
PRACTICE TOOL
The PLUS Pedal is also a fantastic tool for aural training and practicing melodies, scales, and modes over specific chords or tonal counterpoints.
SCORING AND SOUND DESIGN
Effortlessly create unique ambient sounds, drones, textures, special effects for film-scores and atmospheric pieces for live-use.
KNOBS!
Tons of adjustable parameters, including volume, fade-in and fade-out speed, tone, number of layers, and a touch-sensitive gradual foot-pedal ensure that you have full control over the PLUS Pedal
FX LOOP
Combine the PLUS Pedal with any other effects unit and choose which output signal to link it with – Dry or Wet. For example – you can add any tremolo pedal to the Wet signal and give your sustained tones a cool, pulsating effect.