MusicNomad Precision Setup Gauge Set - 6 Piece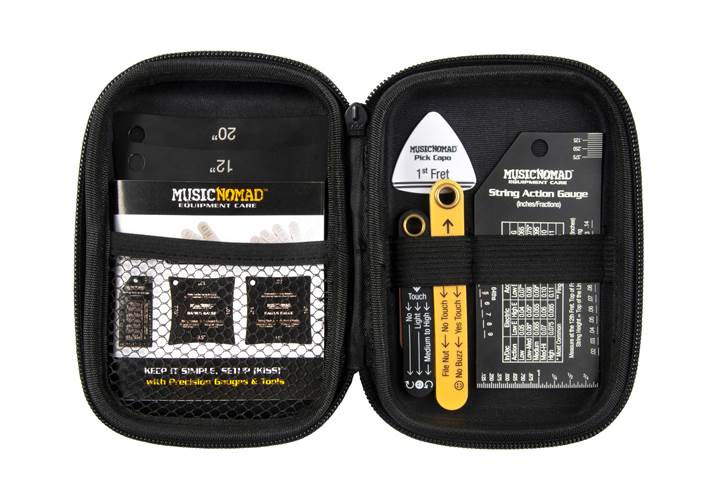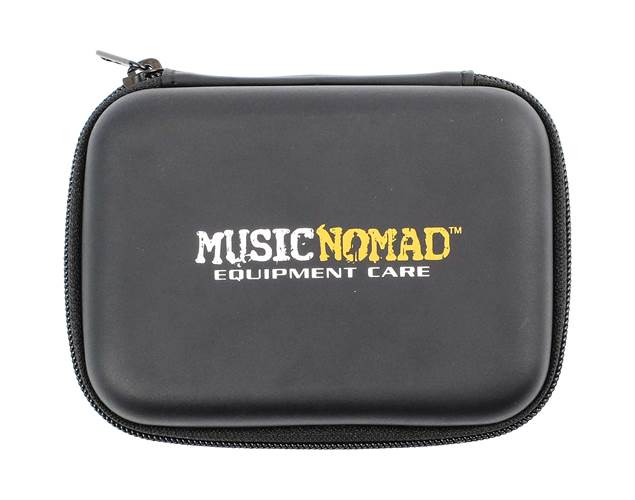 £79.00
Available to Order
Place your order today and we will email you when we have an estimated delivery date.
Includes extended exchange
Buy with confidence: Items bought 1st October 2021 to 24th December 2021 are eligible for our Extended Christmas Exchange & can be exchanged until Monday 31st January 2022. Learn More
Manufacturer's ID: MNO-MN604
Not only is it fun, but a properly setup guitar takes your playing & sound to a whole new level. Music Nomad's 6 pc. Precision Setup Gauge Set demystifies the setup process by developing innovative, high quality gauges combined with step-by-step general guidelines anybody can follow to help setup their guitar or bass.
After several years of research & development and in collaboration with Master Guitar Tech Geoff Luttrell & other top repair techs, Music Nomad has developed the KEEP IT SIMPLE, SETUP (KISS)™. With our KISS method and our 6 pc. Setup Gauge Set you can check the vital areas of your instrument & use our tools (sold separately) to perform your own setup.
Whether you have an Electric, Acoustic, Classical, or Bass Guitar, we give you the exact spec you need by instrument type, including instructions printed right on the product taking the guesswork out of each task. The Set includes a: Truss Rod Gauge, Pick Capo, String Action Gauge, 2 Radius Gauges, & Nut Height Gauge. We even include a 24 page instructional booklet & a nice carrying case. That's Music Nomad quality – raising the bar in equipment care.
Each Gauge is Accurate, Made of Premium Stainless Steel, Etched Numbers & Text, and Has Instructions Printed on Each Gauge

Truss Rod Gauge: Includes the 3 Most Common Truss Rod Relief Measurements (.006", .008", .010") for Electric, Acoustic, Classical & Bass Guitars plus an Innovative Pick Capo to Assist. No Annoying, Messy Oil Found on Traditional Feeler Gauges.

String Action Gauge: Accurate Measurements that are Easy to Read with our Innovative Black Finish Contrasted with Deep Etched White Markings. Measurements in Inches, Metric & 64ths. Radius Gauge Set: Accurate Measurements 7.25", 9.5", 10", 12", 14", 15", 16", 20"

Nut Height Gauge: Includes the 3 Most Common Nut Height Measurements (.016", .018", .020") Plus 3 additional sizes (.012", .014", .022") to accommodate a desire for lower action or a heavier pick attack. No Annoying, Messy Oil Found on Traditional Feeler Gauges.

24 Page Instructional Booklet & Carrying Case Included. Check Out All our "How-To" Videos. This Gauge Set is Part of our KEEP IT SIMPLE, SETUP (KISS)™ Method using our Precision Gauges & Tool Sets