The Green Russian Big Muff Returns
Published on 17 August 2017
If you picked up a guitar even once in the 90's then we have incredible news... Electro-Harmonix have announced that an old friend of ours, the Green Russian Big Muff, is making a comeback!
The renowned EHX Big Muff is a pedal that needs no introduction. With its devastating crunch and fuzz, the Big Muff is instantly recognisable and has shared stages with no shortage of rock royalty, quickly becoming one of the defining pedals of 90's alternative. With various reimagined models to follow over the years, including the Nano, which offered the Big Muff sound in a much smaller shell; you'd probably be hard pushed to find a guitarist that hasn't plugged into one at some point in their playing career.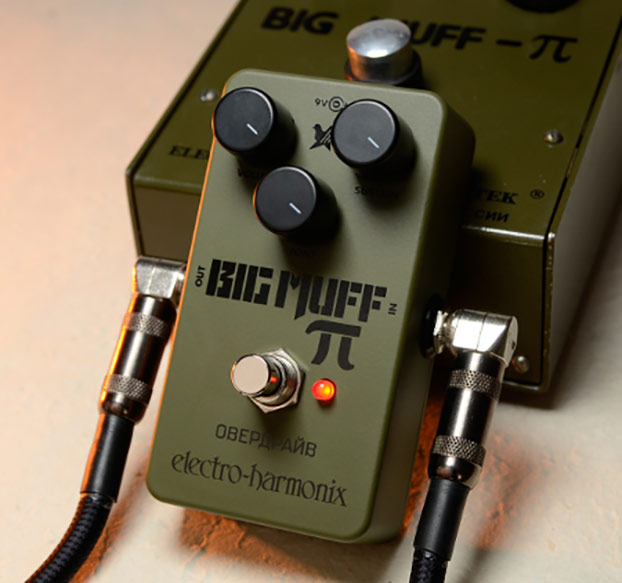 However, the original models, produced in Russia and first released in the mid-90's, have gone down in cult legend. Initially housed in a militant green coloured chassis, they literally looked like tanks. But a sturdy build is never a bad thing and it's meant that a fair few are still on the market at varying prices and in varying stages of decline. With their iconic, no frills design and a tone that ranged from subtle fuzz to full blown psychedelic sludge, it's easy to see why they became so popular and sought after.
But now owning a Green Russian Big Muff is no longer a pipedream. Announced by EHX as a reissue, we're really excited to hear how these compare to the originals and to the more recent Big Muffs. In a move that's sure to please fans of the original, EHX have returned to the khaki green colour and bubble font, with 'Overdrive' printed in Russian beneath the footswitch. It also shares the same circuitry, meaning that the iconic sound of the 90's can be at your feet without having to track down one of the vintage units. Along with this, the latest generation has been shrunk down to the size of the Nano to take up less real estate on your board.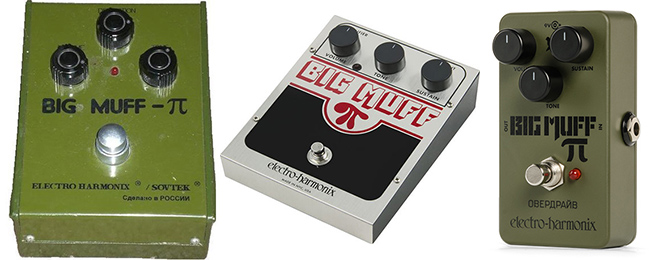 We love the thick, coarse fuzz of these pedals and are savouring the prospect of dialling in a bit of 90's alternative scuzz! We've never been disappointed by Electro-Harmonix before and trust their word that this reissue is a faithful one. We're hoping to have these in store soon and would suggest Pre-Ordering if you don't want to miss out!