Stocking Fillers and Gift Ideas for Guitarists! (Updated for December 2021)
Published on 11 December 2020
Welcome, friends! It is time, once more, to pick out some excellent gifts for your musical loved ones. As always, we have scoured the vast array of potential products and picked a plump pocketful to pass on for your perusal!
You'll find a guitar on here (wouldn't it be strange not to?) but also tools, accesories and more! We think these are all great bits of gear, and will make fantastic gifts for guitar players everywhere.
Have a glance through our Santa's sack of goodies and see if any of the choices we made here are suitable for your musical friends and family members. Stock levels at this time of the year are likely to slide around in most unpredictable ways, so if you see something you like, don't hang around! Swift action guarantees a regret-free Christmas!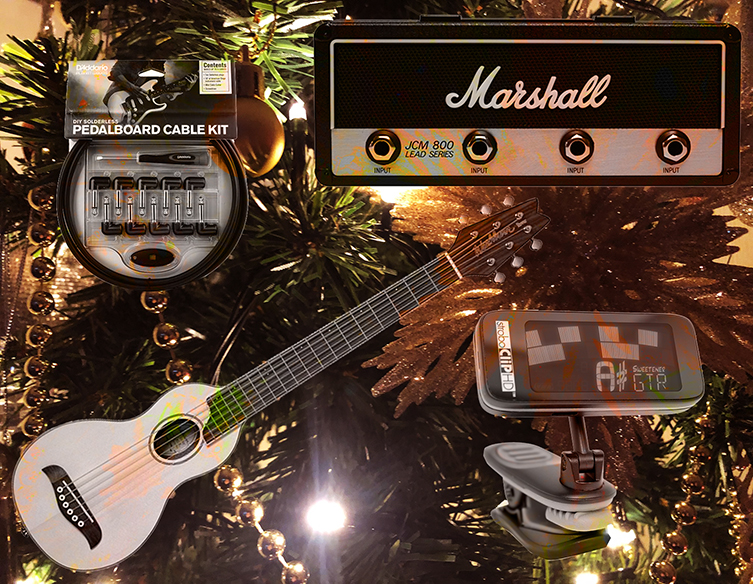 Washburn Rover RO-10
Travel guitars allow players to always have an instrument close by, for whenever inspiration strikes. That could be the car boot, the beach or even just the couch! Washburn's Rover RO-10 guitars are just the ticket: their small body shape makes them infinitely portable, and the included soft case makes grabbing it an easy task whilst on the move.
Happily, Washburn also make great guitars (and have done so for over 100 years), so the playing experience isn't compromised either. They have solid Spruce tops and a 23.75" scale length, so they'll sound great and won't hinder the player in terms of neck size.
A proper guitar for those who like to have one by their side at all times, the Washburn Rover RO-10 is a wonderful gift indeed!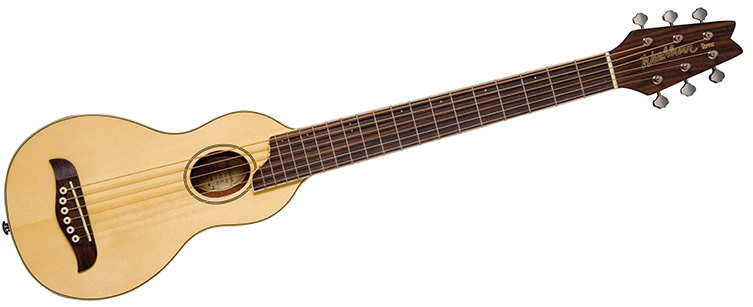 Marshall Jack Rack JCM800
Is heading outside with your significant other a laborious ritual of playing 'hunt the keys'? Do something about it this year with help from legendary amp makers Marshall. Their clever Jack Rack is wall mounted and looks just like a classic JCM800 head, fresh from the screaming days of 80s hard rock. Instead of plugging a guitar in though, you get a set of keyring ¼" jacks to hang your keys on, and a set of 'inputs' on the Jack Rack to plug your keys into. Inject some british rock into the more mundane tasks in life!
Mono M80 Vertigo Electric Gig Bag
Calling the Mono M80 Vertigo a 'gig bag' is a serious disservice to what is one of the greatest carrying devices for guitars on the market. Protecting what's inside like nothing before it, the Mono M80 has a thick, padded rubber 'sneaker' bottom for absorbing impacts. There's a top-loaded opening to make removing the guitar a cinch in any position, and there is a built in neck support that cradles the instrument from behind it's delicate neck area, leaving space for tilted headstocks. It's super tough, water resistant and a much lighter and more ergonomic proposition than a chunky hardshell case.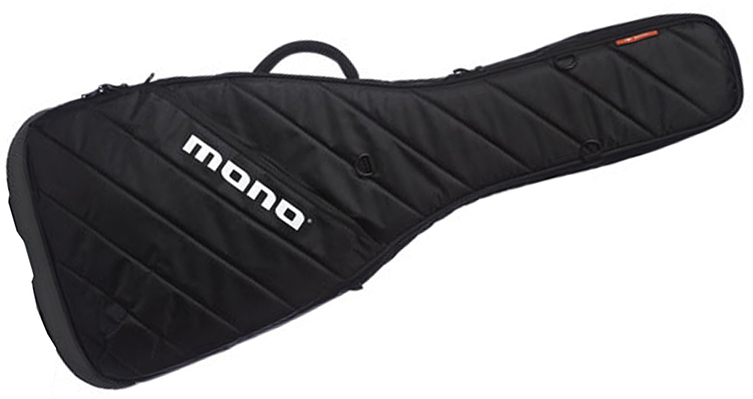 Hercules Wall Hanger
Is someone in your life expecting a bright and shiny new guitar this Christmas? Sidestep anxiety-causing thoughts of floor space being eaten up but grabbing one of these excellent Hercules wall hangers! Hercules have been number one in guitars stands for decades, and this handsome wall-grabber uses their same self-locking mechanism to get all axes safe and off the floor! Guitars are art, after all, so why not display one on one of your walls? Nothing is easier than grabbing it back off the hanger for a play and then returning it to the hanger once the session is over!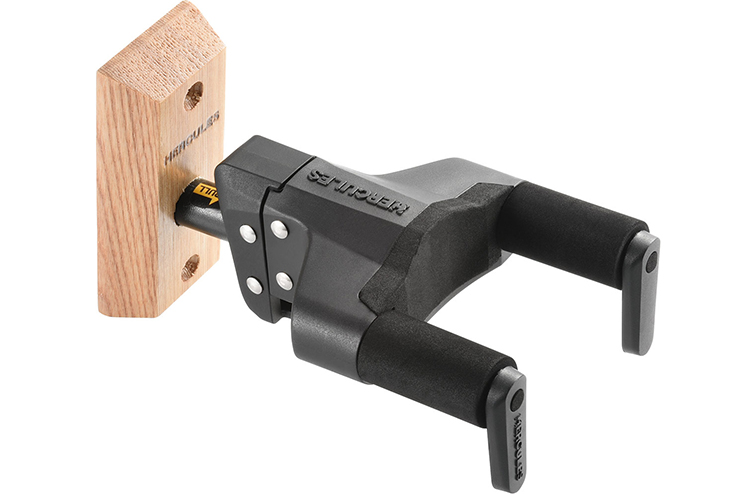 Fender Mustang Micro
We cannot over-emphasize how much fun this little box o' tricks is! The Mustang Micro takes the sounds from Fender's digital Mustang amps and squeezes the best of them into a tiny box that plugs directly into any guitar. Attach a set of wired headphones and the job's done! High quality amp tones with effects (all of which are selectable and editable) are available for the guitarists in your life with absolutely zero need for anyone else to hear! It's great for the (suffering?) family but also liberating for the player, who can now enjoy proper tone in relative peace! The Fender Mustang Micro is chargeable via USB-C, so you don't need batteries (it charges really quickly), and it's so scandalously easy to use, it takes literally 45 seconds to fully get the hang of it. EVERY guitarist should have one of these!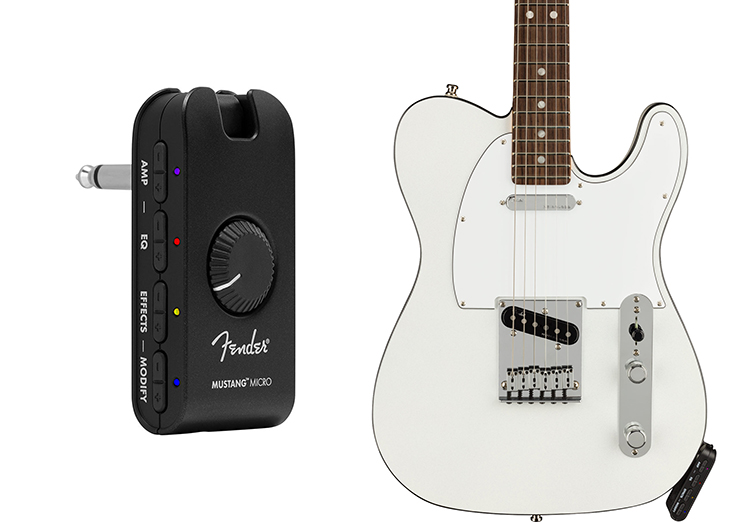 Peterson Stroboclip Tuner
Peterson Strobe tuners are pro-tech level pieces of gear for top-billed rockstars across the world. Now, with the Stroboclip clip-on tuner, everyone can enjoy a piece of the cake!
Peterson tuners are accurate to 1/10th of a cent, which is quite outrageous, and also make use of 'sweetened tunings' which counteract the natural inconsistencies of all guitars to make chords sound more lively and in tune than ever. It's a pro piece of kit, and a wonderful gift for any guitarist.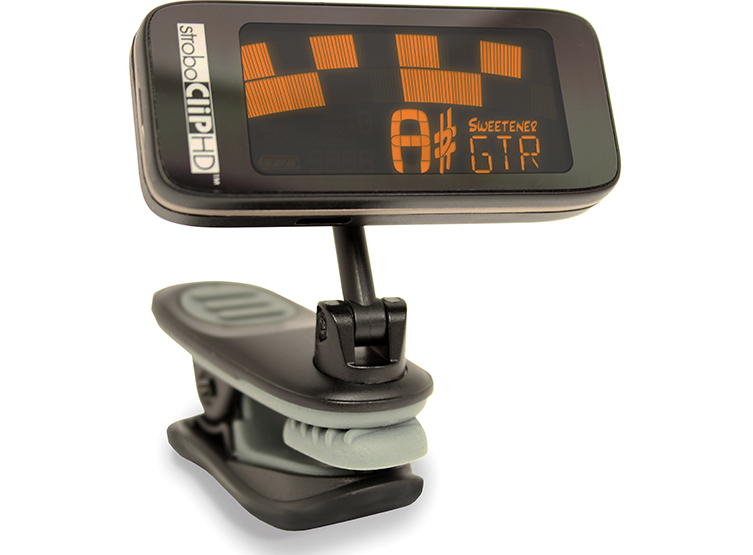 MusicNomad Ultimate-at-home Work Station
If you know a guitar fanatic who's also an endless tinkerer, then this Ultimate-at-home Work Station pack by MusicNomad is the perfect gift for them! Comprising an exhaustive selection of top grade tools (every touring guitar tech we know uses MusicNomad tools) including fret dressing equipment, cutters, lubricants, a work mat (with neck cradle) and a 26 piece screwdriver and wrench set made specifically for guitars, this pack is a bullseye for those who like to set up and maintain their own instruments.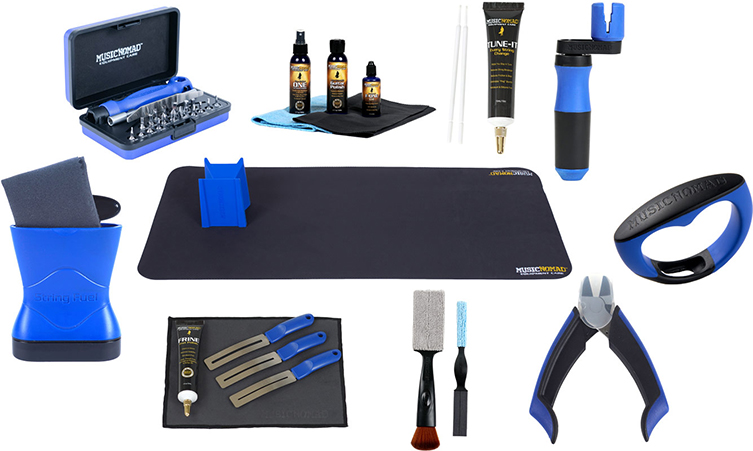 D'Addario Accessory Gift Set
String titans D'Addario have come up with the goods this year! Their Accessory Gift Set includes a set of strings, a pro-winder, an Eclipse clip-on tuner and a variety pack of plectrums. Choose from an Electric guitar, Acoustic guitar or Classical guitar set and marvel at the cool pouch each set comes in! It's a thoughtful and classy gift for a guitar-playing friend, and also slides easily into a Christmas stocking!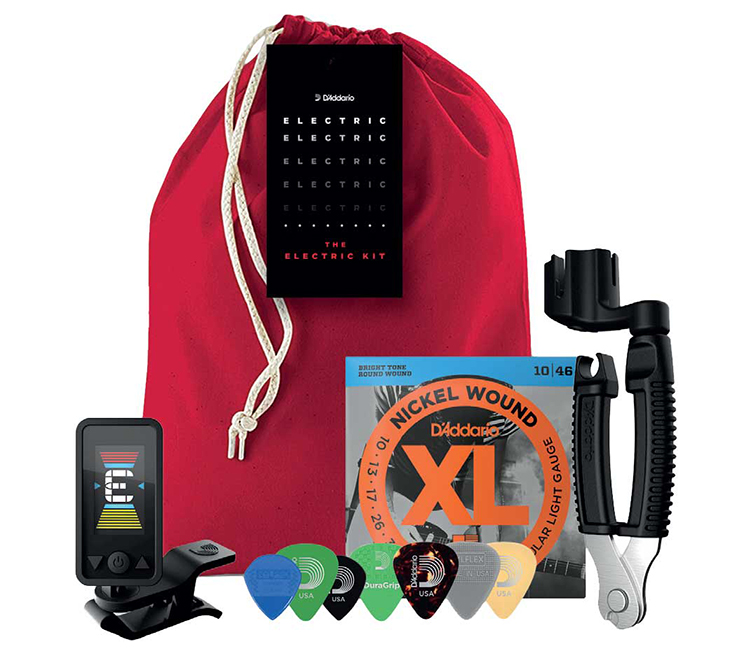 Dunlop Multi-Tool
Like spare batteries, a phone charger and a good network signal, this Dunlop Multi-Tool is an essential for the gigging musician. Whether kept in the pocket, the gig bag or the back of the amp (careful of the speaker!), this little guy is a frequent life-saver. It has a set of allen keys (or hex, if you must) in both metric and imperial sizes, which is very important for those with American-made guitars! It also has screwdrivers and a socket wrench, too. Every inch of this is useful!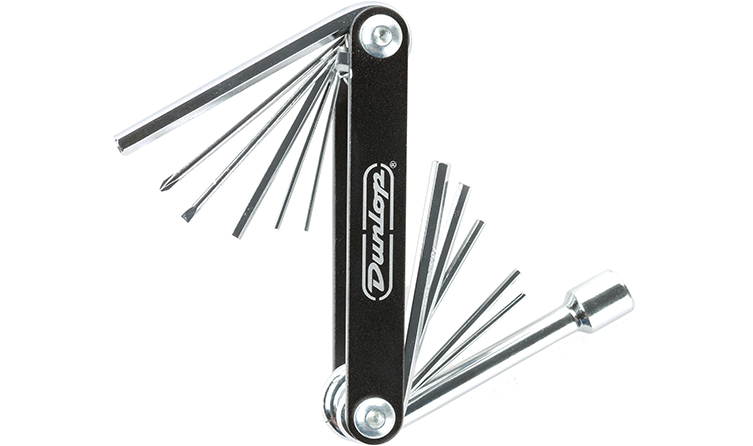 Planet Waves Pedal Board Patch Kit
Do you know someone who loves their effects pedals? Do you like them enough to buy them a gift? Choosing a pedal can be difficult in you are not into the subject yourself, but you can score endless points by getting this instead! It's the Planet Waves PW GPKIT10 Pedal Board Patch Kit, and it's for making custom-sized cables to string a pedal board together. This is one of those great packs that takes away the hard work, leaving a cool project that any pedal-loving guitarist will love jumping into!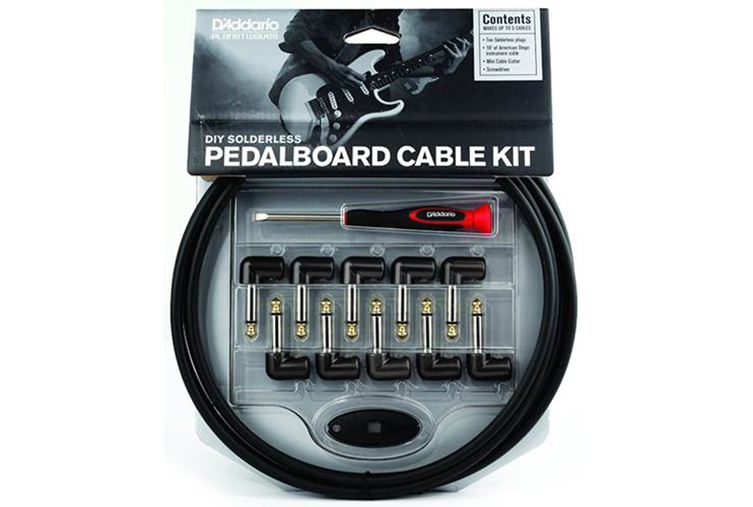 Still Can't Decide?
These top ten picks of ours will all be fabulous presents for the guitar lover in your life, but if you still feel lost and undecided, then fear not! Simply buy them a guitarguitar gift card! Take the pressure off choosing, and give them the excitement and discovery of finding their own perfect gift. It's more personal and thoughtful than handing over cash, and you can choose the denomination you'd prefer. Easy!
We hope this list of guitar-related treats has hit the spot for you today. Remember, we are here for you 365 days a year, so chat to us online or visit any guitarguitar store if you need more help or guidance.
As always, thank you for choosing us this year, and have a most lovely Christmas!
Find Your Nearest guitarguitar Store
Thanks for reading
Ray McClelland