Roland Pianos Available for Demo In-Store and Home Delivery
Published on 08 August 2018
There's no denying that Roland make some of the highest quality music equipment on the market, and their digital pianos are very much a part of this. Catering to a variety of price points with their huge range of quality pianos, the LX, HP and RP series sit as some of their highest quality work.
Their new flagship LX700 Series pianos are available to demo in our Glasgow and Epsom stores as of right now! Let us take you through the best way to go about arranging a demo and ordering online in this article.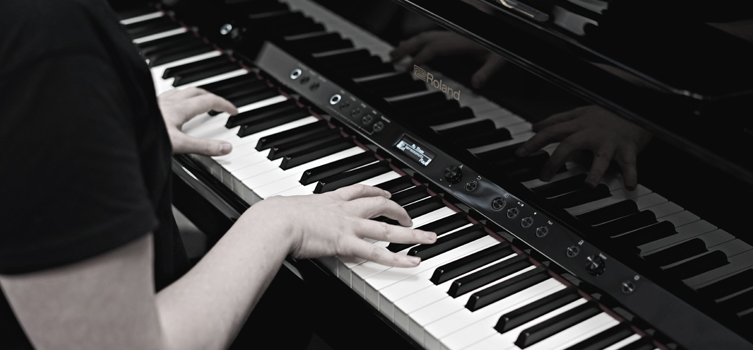 Due to these items being so valuable, there are two options available for the delivery of these beautiful pianos.
Roland VIP Service - £119
Roland's VIP Service consists of a delivery to a ground floor residence by Roland themselves, where a Roland technician will build the piano for you. Leaving you to sit back and relax with a cuppa!
Roland VIP Service can take up to 2 weeks to occur.
Due to the outstanding build quality and weight of the GP and LX series pianos, they can only be delivered on Roland's VIP service.
Any accessories such as benches and headphones would be delivered separately via DPD and arrive earlier than the piano.
Ordering Online
When ordering a Roland piano online, they will show as 'Available to order' rather than 'In Stock' as standard. In order to ensure we provide you with the best service possible, these pianos are sent directly from Roland. Once an order has been placed through our website, a member of the team will be in touch to arrange delivery with you.

If you would like to arrange a demo of these stunning pianos at either our Glasgow or Epsom stores, you can contact our helpful team with the following details:
Glasgow - 0141 552 3402 - digital@guitarguitar.co.uk
Epsom - 01372 730 578 - epsom@guitarguitar.co.uk