Shop Talk: What's the Best Guitar Amp Under £500? Our Top 5 Picks
Published on 04 March 2019
In our new 'Shop Talk' blog series, we're going to focus on questions our customers regularly ask us in our stores, starting with a subject that comes up an awful lot: what's the best guitar amp under £500?
We'll be putting the questions to selected team members who'll tell you what they like and why they like it, bringing together a range of disparate and unique perspectives.
Bear in mind, this is not a comprehensive roundup, nor is it an objective look at comparisons or respective features: this is us asking our team about their favourite gear, subject to simple parameters. In this case, the only parameters are the price and the focus on electric guitar amps, so there will be no acoustic or bass combos in this blog. Another time!
So, read on to hear a little more from Steve McBride, Dean Jones, Ross Brodie, Iain Montgomery and myself, Ray McClelland, about what makes us tick in terms of amps!
Blackstar HT-5R Mk II
First up, team member Steve McBride has singled out the Blackstar HT-5R Mk II combo as his sub £500 choice. This popular 1x12 valve combo is packed with features and has bags of gain, something that will appeal to those looking for classic and contemporary dirt tones. Says Steve himself: "I recently bought one for myself! There's a sweet attenuator to bring the power to half a watt, a voice switch for more gain and a USB direct output for when I'm recording."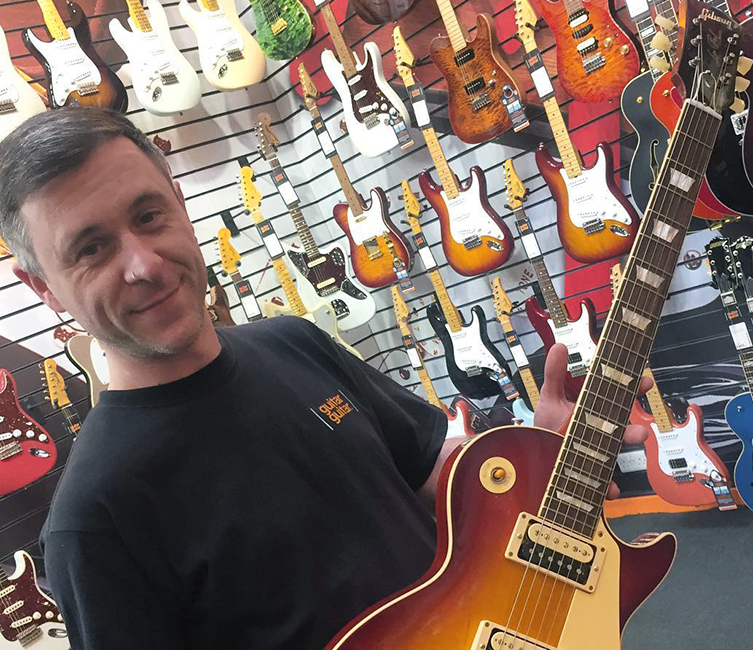 Steve is a big Punk and Hard Rock fan, so his kind of amp has to offer quality high-gain valve sounds with a sizeable thump. Not an easy task for a small combo with only a single 12-inch speaker, but this Blackstar HT-5R MkII Combo excels at it!
The USB connectivity that Steve mentioned has an inbuilt amp simulator to accurately capture the colour and tone of the HT-5 without having to resort to micing up the speaker when recording. The ultimate house amp for Hard Rockers? It's definitely a contender.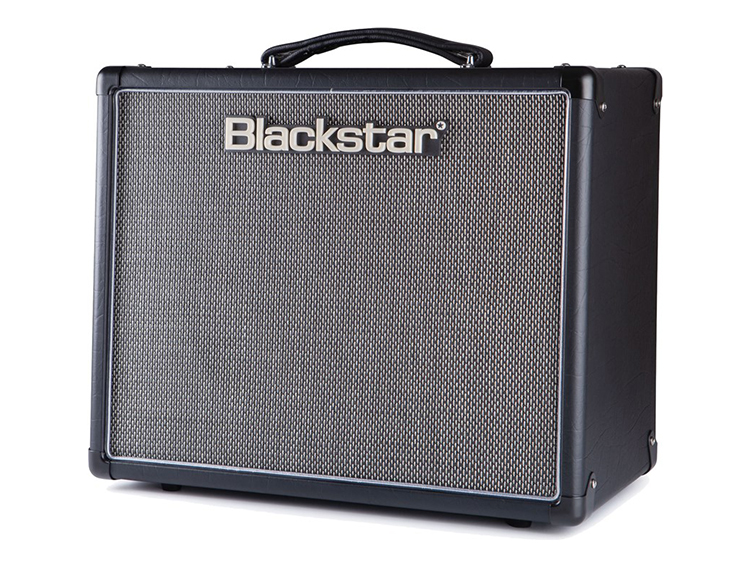 Roland JC-22 Jazz Chorus
This downsized brother to the famous JC-120 is the top pick of staff member Dean Jones. The full-size Jazz Chorus is an enduring classic, appealing to players as disparate as Andy Summers, James Hetfield and Adrian Belew. The focus is on pristine clean tones, achieved in stereo and with liberal coatings of on-board Chorus added for seasoning.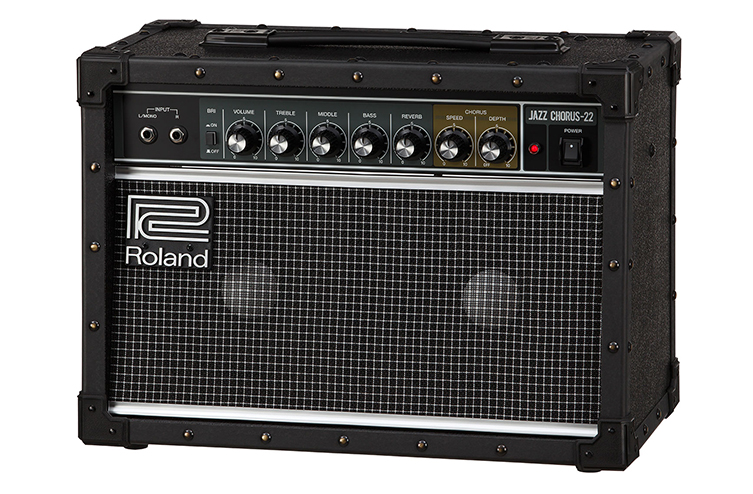 This smaller JC-22 model keeps the unique styling of the original, plus the two speakers (6.5" versions this time out) and, naturally, the famous Chorus circuit. Fans of jangle-some Pop style playing from the likes of Johnny Marr will adore the sounds on offer here: it is not an amp for Rockers by any means but then it was hardly designed that way.
So why does Dean like it? "It's got a perfect clean sound, loads of Chorus, it's great at taking pedals, brilliant for micing up at gigs and is the perfect practice amp". Thanks Dean, that pretty much sums it up!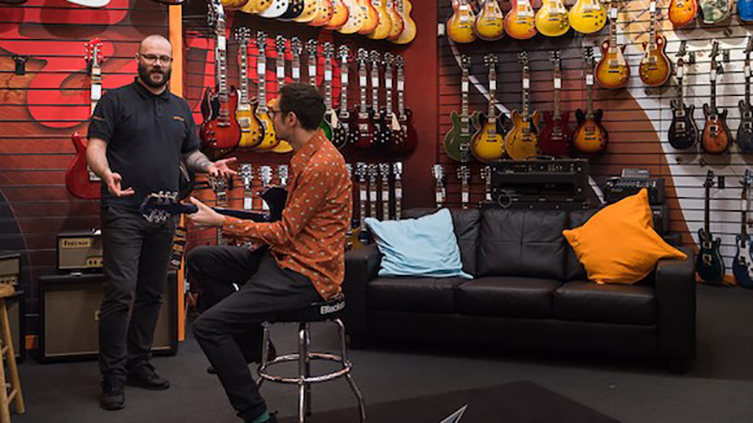 Orange Crush CR60C
Ross Brodie, our resident Doom, Drone and Groove Metal expert, swears by the Orange CR60C. This is a loud, tough and brutal sounding amp. It uses solid state technology and makes no attempt to add the word 'valve' anywhere near the terminology. This is a defiant transistor amp, built specifically for those who like a quick attack and a remorseless sound.
Ross comments: "I checked these out after I read about Kirk Windstein from Crowbar using the range. I've always been a fan of the Orange distortion sound and if I were recommending an amp at this price, this blows away the competition. It's loud enough for gigging with and can drive a 4x12 cab really well, too. I switched to this recently when I found too much sag in my valve sound with Drop-A riffs". There you have it: Orange CRUSH indeed.
This is a very reliable and 'solid' amp: it has a tough cabinet and a sound that is bigger than its size would suggest. Orange have more than proven themselves over the years as an amp brand for fans of gain: this is an affordable choice that isn't so much a compromise as a statement of intent.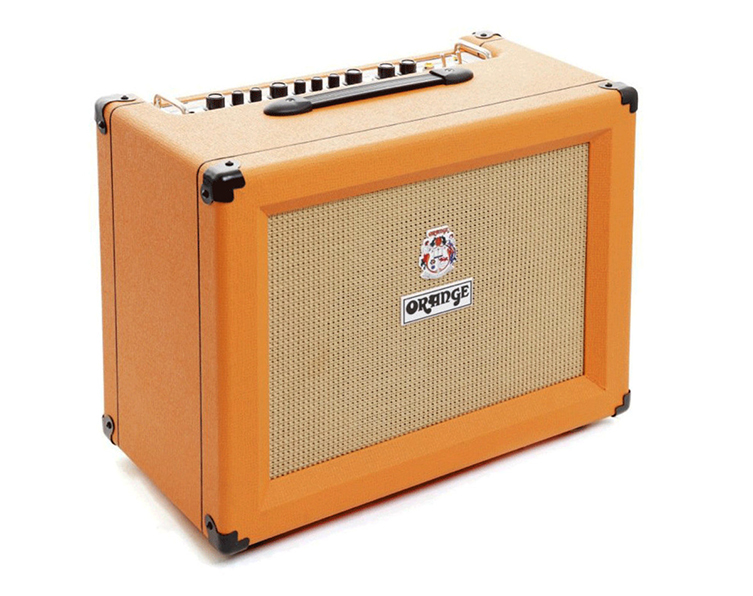 Marshall DSL20CR
Marshall are of course the most widely recognised amplifier brand in the world, with a legacy that spans well over half a century. They've shown up on stage with almost every Rock legend there ever was but how do things fare at the more affordable end of the spectrum? Can Marshall's smaller and more humble models still deliver?
Of course they can, says Glasgow team member Iain Montgomery. His choice in the sub-£500 category is the all-valve DSL20CR. This is a dual-channel, 20 watt combo with an attenuator for reducing the power by half. So why did Iain pick this one?
"My influences range from Pop-Punk bands like Jawbreaker and Blink 182 to stuff like the Stone Roses and the Cribs. I play a Tele and a Mustang and want a classic valve crunch that can serve me well over no matter what I play. What's more classic than Marshall? I like distortion and drive but I'm not keen on high-gain, Metal sounds. This DSL20CR nails the middle ground for me and sounds classic."
Extra features on the Marshall include a digital reverb and an effects loop.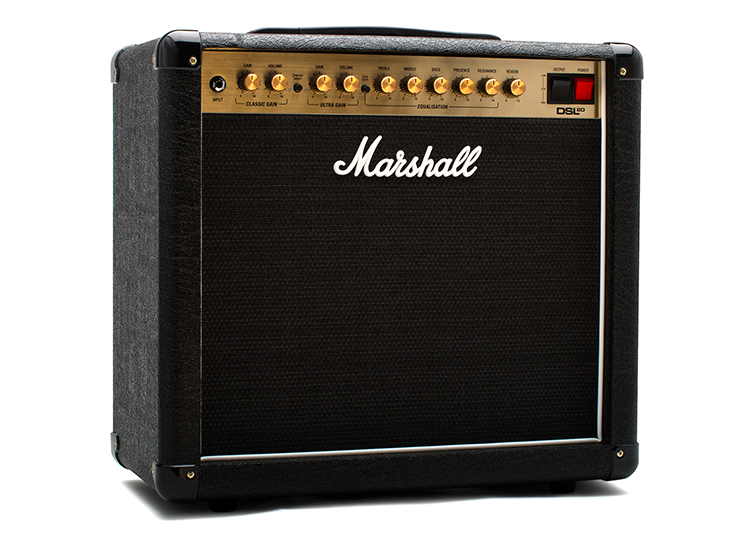 Fender Pro Junior IV Laquered Tweed
As for me? Well, I have a difficult time reconciling the loud and obnoxious parts of my personality with the more serene and introspective, so I can never decide on just one type of amp! I equally love high-gain Metal Chunk and Swampy, backwoods crunch. In this case, I am going to choose an amp that is neither! It is, however, always fun to play through, endlessly inspiring and full of quality. My amp choice is the Fender Pro Junior IV in Lacquered Tweed.
This is one of those amps that you never regret buying. Yes, there are bigger amps in our price range with more features (in fact, 'features' is a concept that this amp does not seem to entertain at all) but, as a part of a home set up, the tone and attitude of the Pro Junior just plain works for me! It's a fantastic songwriting amp: throw your favourite delay pedal in there between your guitar and the amp (maybe an overdrive too) and you have tone for days!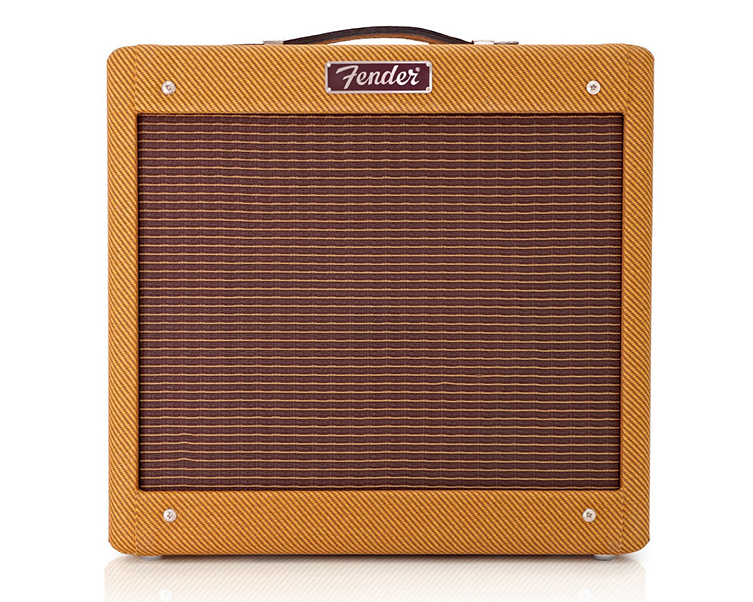 I'm all for digital systems, built-in FX and all of the rest but it's horses for courses here: marry this amp up to the right Tele or ES-335 and hours will pass as you happily play away. I love the confidence of the Pro Junior: it isn't trying to be anything other than what it is. Practice with it, write with it, record with it (I wouldn't personally recommend gigging with it unless your audience is VERY niche, i.e. tiny) and just enjoy that famous Fender valve tone.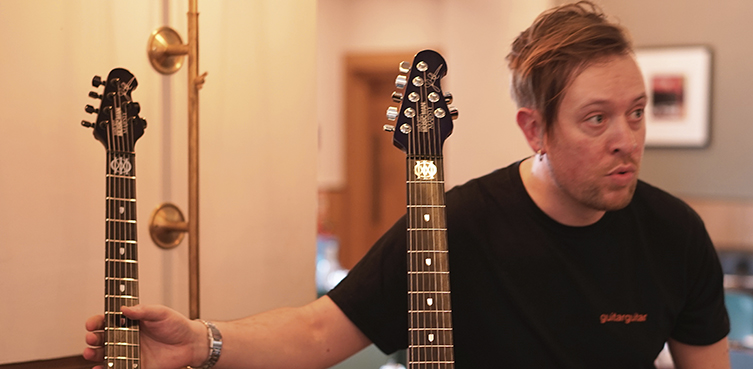 I love how this amp looks, I love how light it is and, as I hinted earlier, it sounds wonderful with a smattering of your favourite stomp boxes! I love artists like Tom Waits and Nick Cave and, to me, this amp gets me into those kind of headspaces in ways that other amps maybe don't.
So, there you have it. Our passions, our opinions. Were we to lift the price parameter somewhat, you'd no doubt be reading about five entirely different amps but then that's the whole fun of it! These limitations are often more illuminating than having an entirely open forum. It's good to discuss and celebrate equipment at all price levels, not just the beginner's gear and then the very top of the range! We love it all here and we want to spread that love.
We hope you've enjoyed reading about our team members' insights into affordable amps. There will be much more of this in the future so keep an eye out for future blogs!
Check out our range of guitar amps today.