A Closer Look: The Korg Wavestate
Published on 07 January 2020
What a time to be alive synth enthusiasts...
With technology only getting better and better, the last year or so has seen some absolutely phenomenal new arrivals to the world of synthesis and production, especially thanks to some fantastic reissues, clones and new adaptions of classic products. Well, it looks like there's no stopping that trend in 2020 and we could not be happier. Leading the charge are tech giants Korg and their latest announcement has us salivating already.
Say hello to the brand new Korg Wavestate!
Based on the same kind of sample manipulation that made the original Wavestation so groundbreaking, this looks like a seriously powerful piece of kit and we can't wait to get our hands on one and see what it can do. But in the meantime, let's have a rundown shall we?
The original Wavestation was designed by a Dave Smith led Korg team and gave users access to a wealth of samples with huge potential for creating their own sounds, layers and sequences from them. Although sample-based, it's powerful modulation options made it more of an instrument for creating unique and evolving patterns. In the Wavestate, Korg have continued to explore this idea with what they're referring to as radically reimagined Wave Sequencing 2.0. In short, that means even more control and potential for users to create everything from ambient patterns to fully formed beats. Boasting no less than 64 stereo voices, the Wavestate's sample library is more than a thousand times larger than it's predecessor and allows you to layer up to four programs together and assign effects and controls to each of them.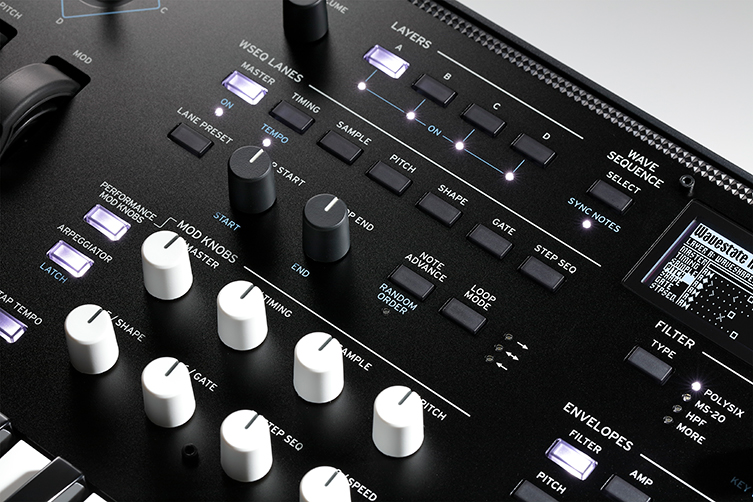 The powerful onboard controls of the Wavestate give you control over the timing, sequence and melody independently so the options are pretty endless. New additions such as shapes, gate times, and step sequencer values that can be edited and adapted on the fly also contribute to just how much this little beast can do, all in a compact build that features 37 full-size keys.

Each of the control knobs have been adapted to bring out the best in the onboard samples and judging from the demos we've seen already, they're pretty all-encompassing On top of all of the effects, filters and even a Vector Joystick, it's worth pointing out that almost everything can be modulated with Mod Processors that let you transform modulation signals using quantization, smoothing, curvature, and almost anything else you can dream up!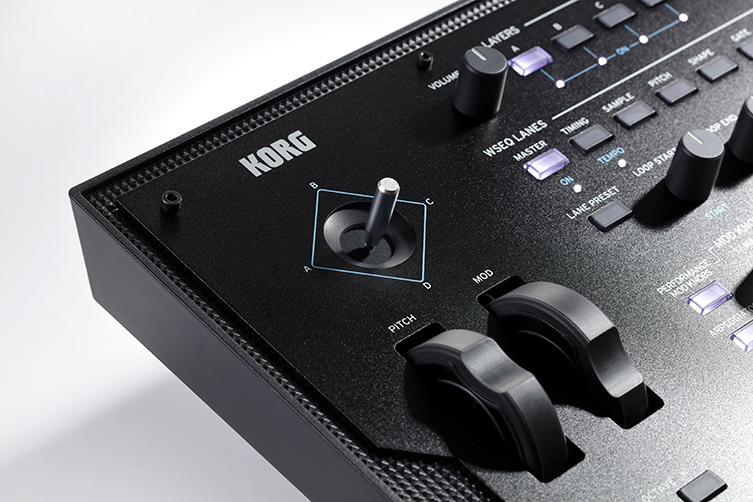 Featuring the awesome sounding MS-20 Lowpass/Highpass filters, lifted directly from one of their most popular synths, along with the instantly recognisable Polysix Lowpass, among others, Korg have pulled no punches here and given players an in-depth and seriously interesting piece of kit. This is all tied up with a randomise function which is a theme throughout the full unit, if you find that your patterns aren't working, let the Wavestate do the work for you!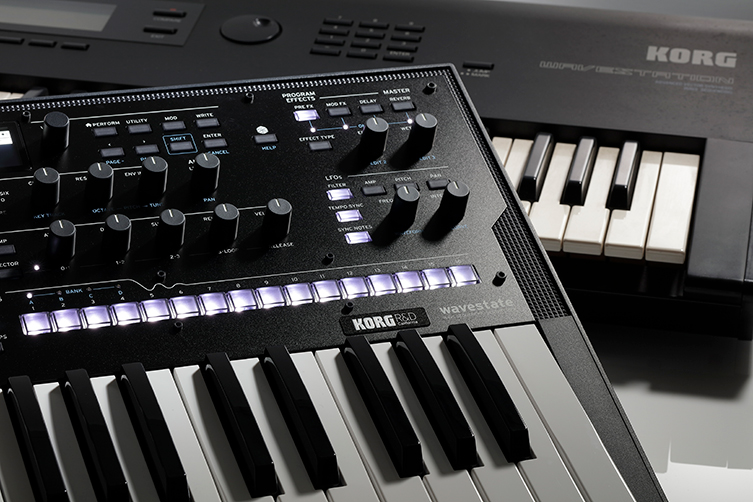 With a small army of effects, along with loads of features we haven't even touched on yet, such as, super smooth transitions and awesome connectivity options to allow you to hook it up to other gear, the Wavestate is just as powerful in a live environment as it is in the studio. We were huge fans of the original Wavestation and saw it as pretty groundbreaking in terms of its sample manipulation options so we are truly counting down the days until the Wavestate arrives. Until then... expect to see us glued to the window watching for it getting delivered. Don't worry though, if you don't want to waste any time, you can Pre-Order yours now!