A Closer Look: TC Electronic
Published on 24 March 2020
Effects heads, are you ready for some new wacky, weird and wonderful new sounds? We'll strap yourself in cause we have an absolute mean machine to show off today!
We've no doubt you've heard of TC Electronics utterly brilliant Tone Print Pedals by now, a selection of pedals which allow you to download custom presets online and load them into your own stompboxes. Well, turn your attention toward the Plethora X5. This little floorboard actually allows you to take advantage of the Tone Print technology and add up to 5 pedals at a time, taking them to a gig, the studio, or wherever else you fancy. If you've ever spent any time messing about with Tone Print, you'll know how versatile these pedals can be, giving you access to your favourite player's tones or allowing you to create some awesome presets of your own. Having 5 slots available to fill is pretty huge for those who like to play with their guitar sound a little more than most!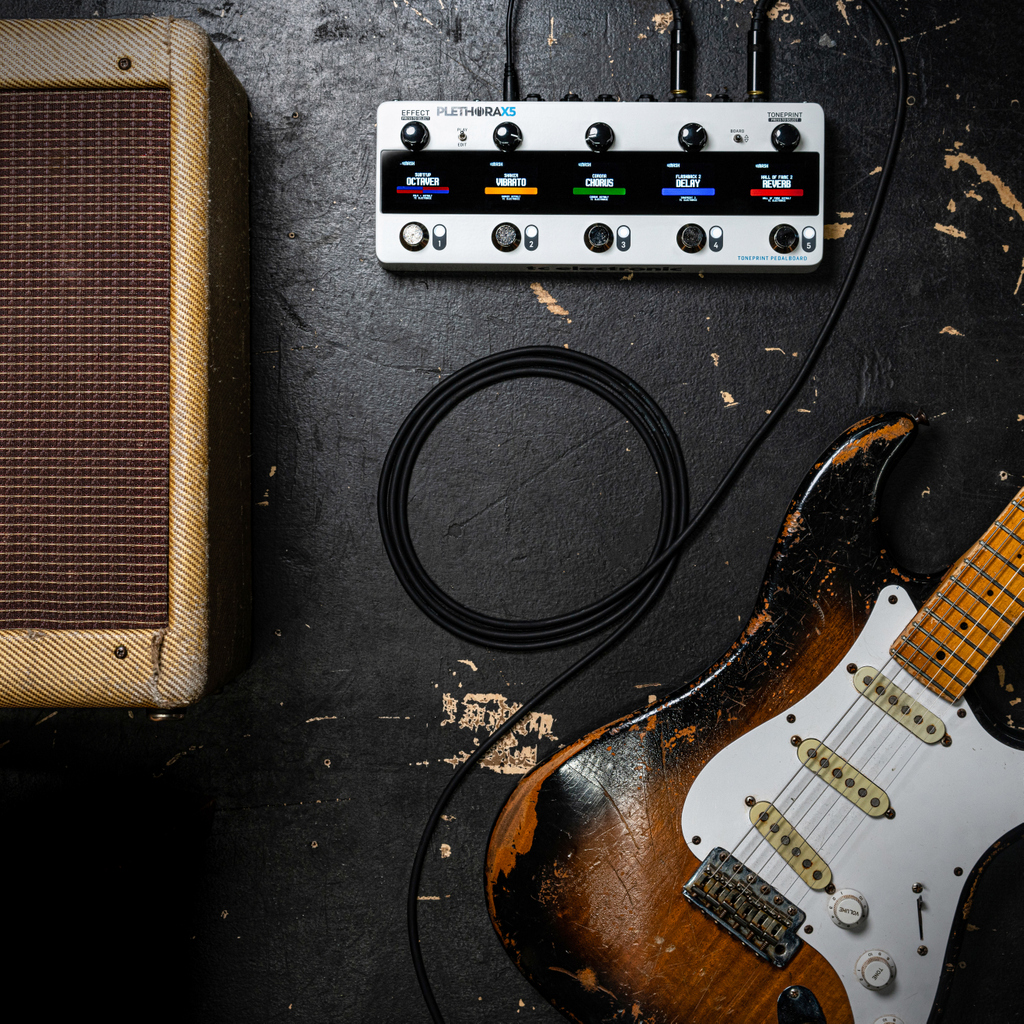 With lush sounding reverbs and delays on board, along with some really stunning sounding modulation effects there is loads of fun to be had with this pedal. That's not where it ends though, the Plethora X5 also features cab simulation, gates, compression and even a tuner, making it a pretty hardy companion for gigging or life on the road! Each individual pedal on the Plethora gives you access to no less than 75 Tone Print slots, making it easy to tap into a whole ocean of different effects and options. You can control up to 3 assignable effect parameters by stomping down on any footswitch and there's even an expression pedal input for FX control alongside an FX insert loop. In short, this beast essentially puts 5 different stompboxes at your feet, all of which are extremely customisable and can be tweaked and adapted with ease while you play.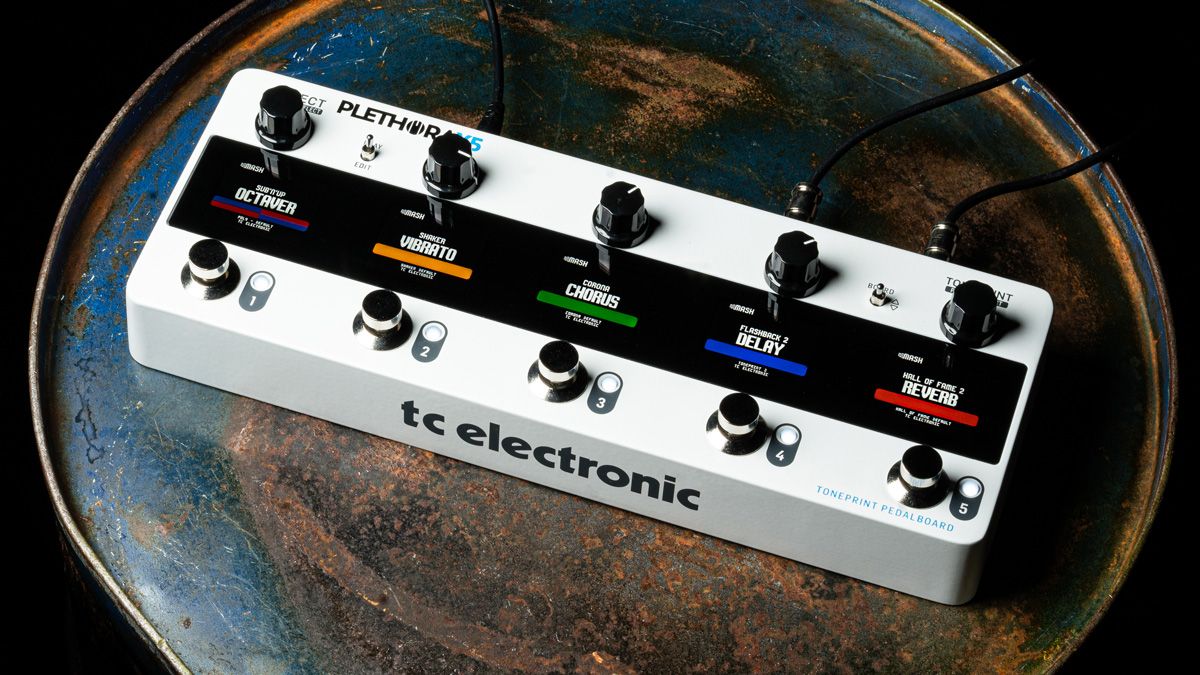 There are an absolute wealth of preprogramed sounds on the TC Electronic website that you can download absolutely free and that alone is pretty powerful, being able to take your chosen ones to a gig and tweak them this easily is a godsend. Bag yourself a Plethora and take advantage folks, we promise you won't regret it!