Pedal Round Up: Strymon Night Sky and More!
Published on 19 October 2020
What do you look for in a reverb pedal?
Studio quality ambience?
Epic soundscape potential?
Long, detailed, atmospheric trails?
Whatever it is, we can pretty much assure you that the Strymon Night Sky not only has it covered, but also offers you a palette of sound options that you have never had access to before. Not in a single reverb pedal, certainly!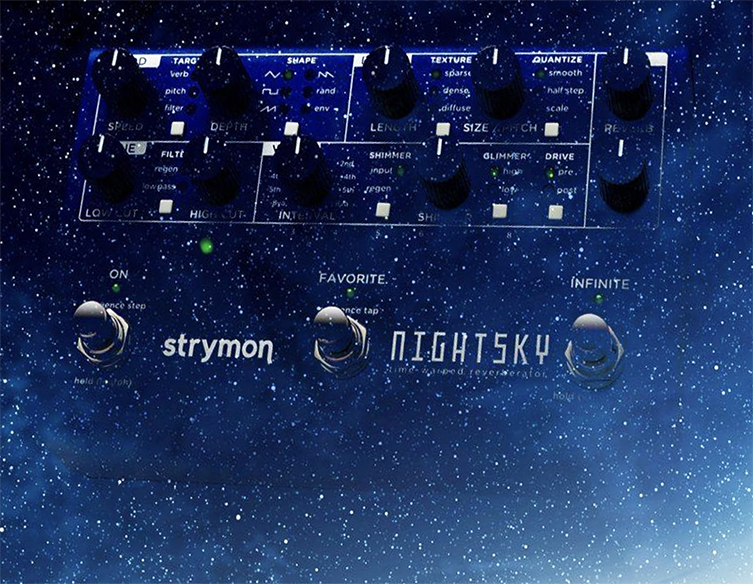 Now, we expect great things from Strymon always, but some of the stuff available on the Night Sky seems like it's been smuggled from Area 51! You want to know more? Good! Read on, and check out some other choice new pedal finds further down this article.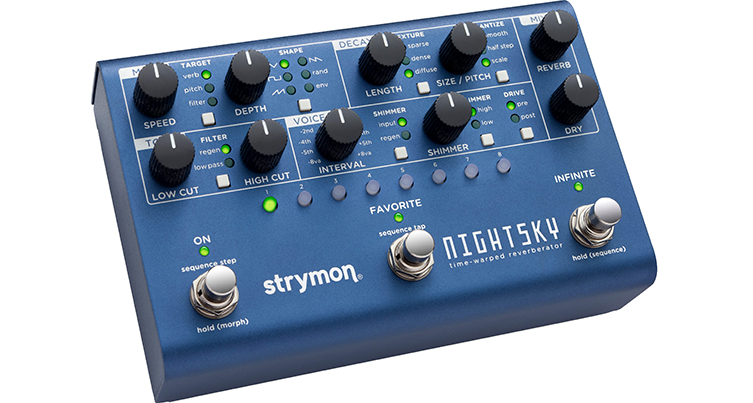 Strymon Night Sky
The Strymon Night Sky is as much an instrument as your guitar. Truly, you can sculpt, paint and coax a huge canvas of atmospheric sounds from the Night Sky, using only a few choice notes plucked from your guitar. If sonics and ambience are important to you, you need to try this pedal out with your own playing.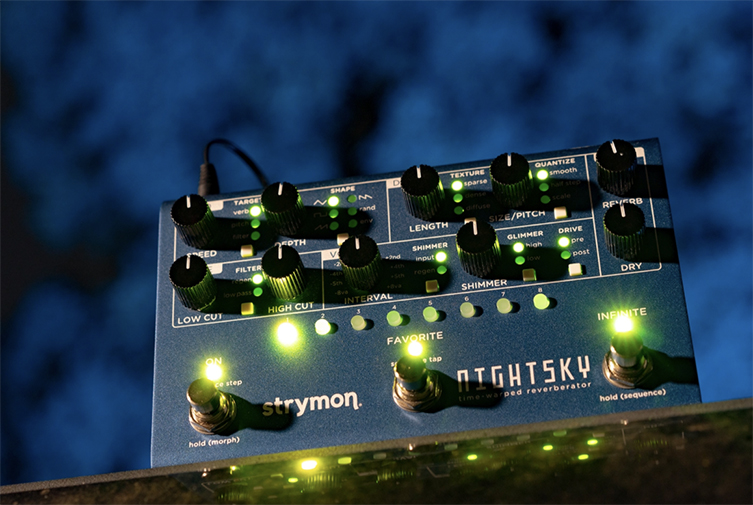 So, do Strymon not already have a bunch of reverb pedals available? Why, yes! Yes they do, and each is designed for a different context and perceived use. The Flint, for example, is designed specifically to replicate vintage amp reverb (and tremolo) circuits, with all of the character and vibe that entails. The Big Sky, on the other hand, is a kind of flagship 'do everything' unit that covers most reverb bases with huge levels of control and quality.
So, within this stable, the Night Sky is perhaps a more creative, ambitious pedal. It'll make sense to players who see their instrument in a more symphonic, sonic way, with their guitar working in concert with whatever is plugged in at their feet. The Night Sky is for people who want to really dive in and construct incredible reverb effects to use with their music. Strymon talk of this new pedal as being about 'reverberant synthesis' which sounds rather grand but isn't too far off the mark. This deals in reverb, but it really isn't just another reverb pedal. For those who just want to add a little dash of 'verb to their funk riffs, the Night Sky would perhaps be somewhat over the top! But for adventurous, creative players, this pedal will shoot you off into a nebula cluster of ethereal, cosmic tones and ambiences.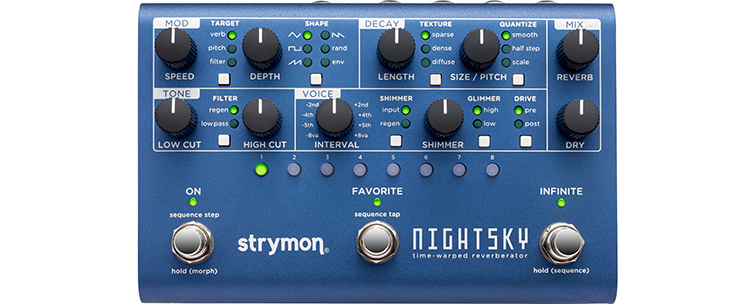 What sets it apart then? Well, quite a lot, actually. Let's just have a quick run down of what we've found so far...
There's the Shimmer control, which adds a tone an octave above or below the played note. Brian Eno fans will appreciate this!
A Glimmer control adds a more pronounced high or low property to the tone, which adds a definite 'synth-ness' to your sound.
Morph lets you 'slide' from one set of knob positions to another, seamlessly and smoothly, by using one of the three footswitches. We're seen this before on certain Nord synthesizers, but not on a stompbox!
Pre and Post drive controls let you dial in some heat at either end of the effect for more saturated, harmonically rich properties to your sound. Using this with an otherwise clean tone is pretty thrilling stuff.
Get this: there's also a step sequencer on this! Yes, an 8-step sequencer for running through variations of reverb in real time! Now this is uncharted waters as far as we're concerned! The potential here is mesmerising and is sure to add new vocabulary to the guitar in general. We're excited!
On top of these incredible creative features, the Strymon Night Sky also gives you plenty in terms of connectivity, build quality and functionality. We're talking about Class A J-FET preamps here, MIDI/OUT, USB, expression pedal IN, stereo outs and more. The pedal's interface does away with screens and menus in favour of a 'front panel' design that looks more like a classic synthesizer with its dedicated knobs, LEDs, mini push-buttons and segmented-off sections for each element of sound. It's a very sensible layout that will not take long to get to grips with at all. It's all there on the surface and you can interact with every variable directly via a dedicated knob or button.

The Strymon Night Sky offers up a lot of imaginative potential to the ambitious player. Whether you like a bit of Post-Rock, Shoegaze, Minimalism, or any other or the myriad subgenres which utilise drama and dynamics, you 'll be able to incorporate the Night Sky into your rig (be it guitar, bass, synth or anything else) with out-of-this-world results. It seems obvious to say it, but the sound quality is exceptional. It's detailed, full of character and very controllable. We love it!
Now, that's the main news, but we've been getting some other astonishing pedals in recently, so let's have a quick round up of what's new with stompboxes...
JHS 3 Series
Our first (huge) delivery of these pedals sold out in days, so it's probably fair to say that most of you have already gotten wind of JHS' new 3 Series range. If not, it's a collection of 7 pedals, hand-built in the US of A, and they are selling for £99 each! There's a fuzz, an overdrive, a reverb, delay, chorus, compressor and a distortion: everything a healthy pedalboard needs!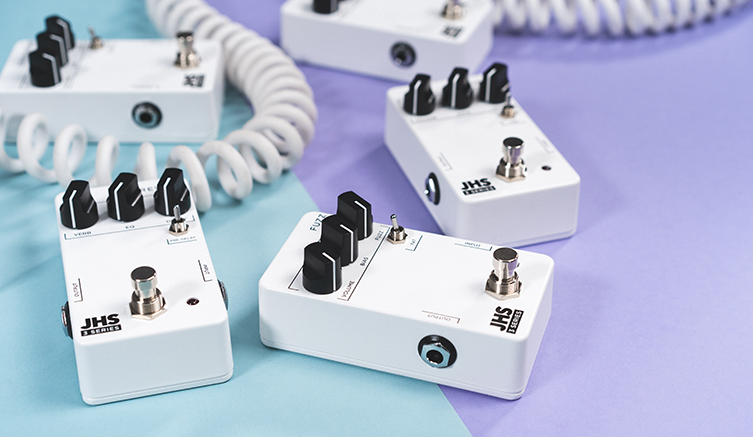 We wrote a dedicated JHS 3 Series blog recently so please do click through if you haven't had the skinny on this amazing range, and take heart in the knowledge that more stock recently arrived! Huzzah!
Jackson Audio
Jackson Audio are relatively new to the block, but their premium-grade effects are impressing all the right people. Their Golden Boy transparent overdrive is filling a gap in the market for those unable to get their mitts on a mythical K*$n C@%taur pedal.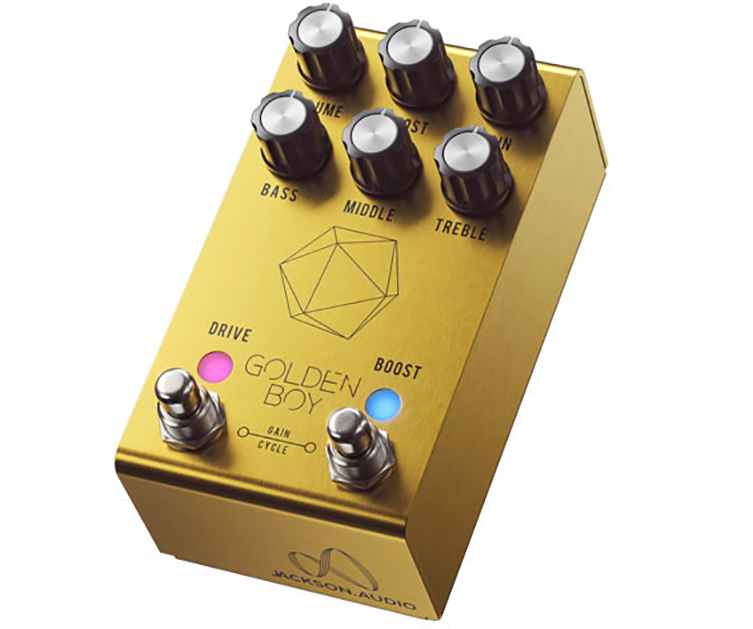 The Jackson Audio Bloom V2 pedal is a comprehensive, studio-grade compressor the likes of which we've never seen before. A programmable ramp-up of compression (hence the 'Bloom' name), adds a very interesting and dynamic approach.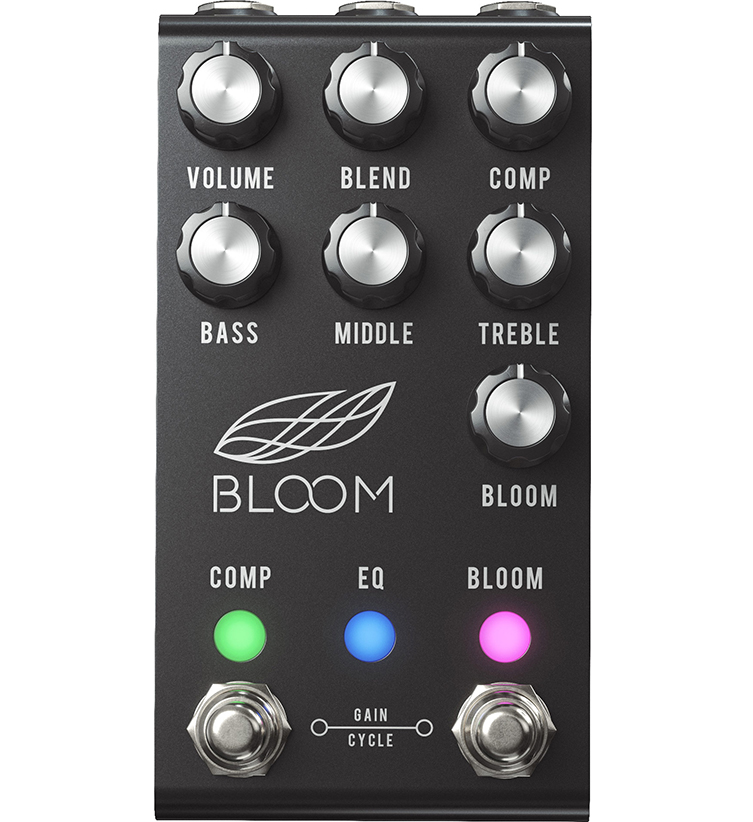 Their El Guapo 'Marshall in a box' is one of our favourite dirt boxes of recent years, impressing both in its ferocity and its preservation of expression and dynamic. Amp in a box? We'd say so. It's boutique stuff for sure, and it's very, very good.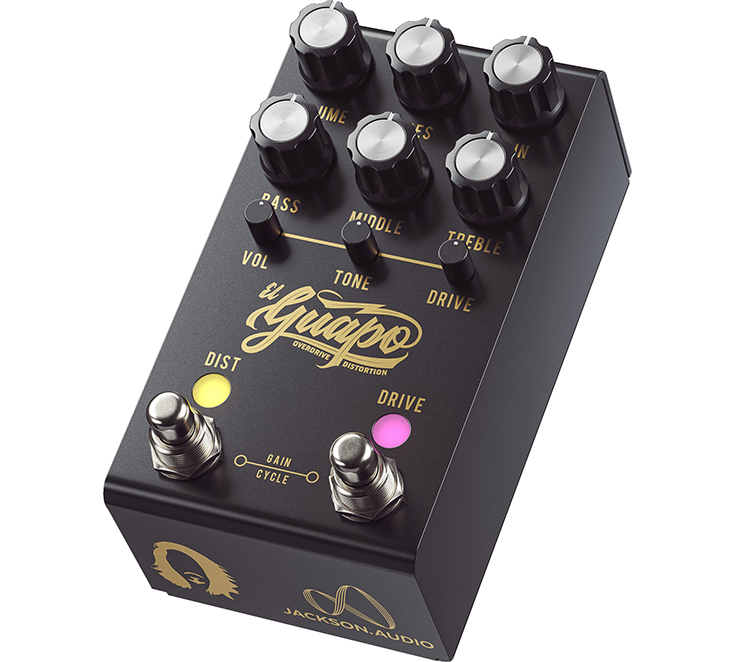 Warm Audio
If gonzo 70s sounds are your thing, we expect these pedals from Warm Audio will have you doing backflips! To date, there are two pedals available – a phaser and an octave fuzz - and both of them rocked our world when we looked at them recently. The Foxy Tone Box is a new take on the old Foxx Tone Machine, and Warm Audio have totally nailed that gnarly, effervescent sound! They also get points for choosing to go with the original velvet flocking on the chassis!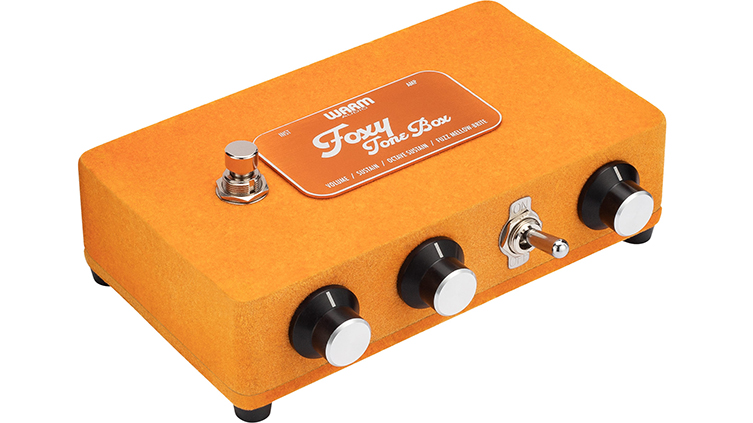 The Jet Phaser brings 70s phase tones right out of your favourite classic albums and combines them with optional fuzz for a pedal that is all kinds of fun! You know just by looking at it that it's going to be great. Check out our Warm Audio blog for more details on these two, and get ready to make space for some more pedals on your board.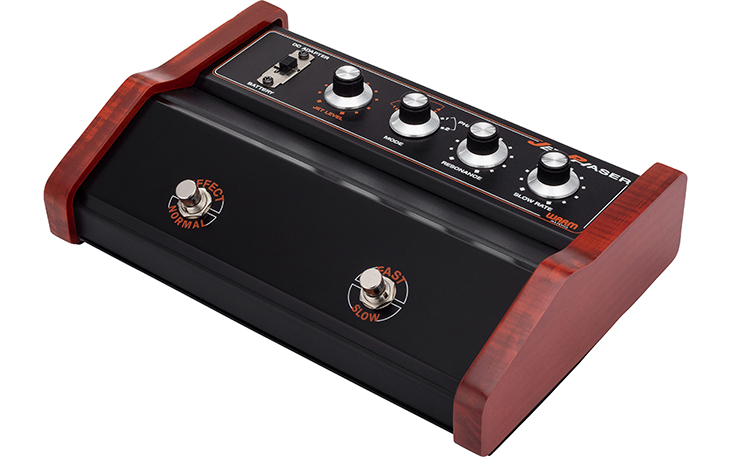 Walrus Audio
Contenders for the consistently best-looking pedals on the planet, Walrus Audio happily also smash it in the sonics department, too. We try to keep a relatively comprehensive selection of their great work in stock at all times, but demand is high!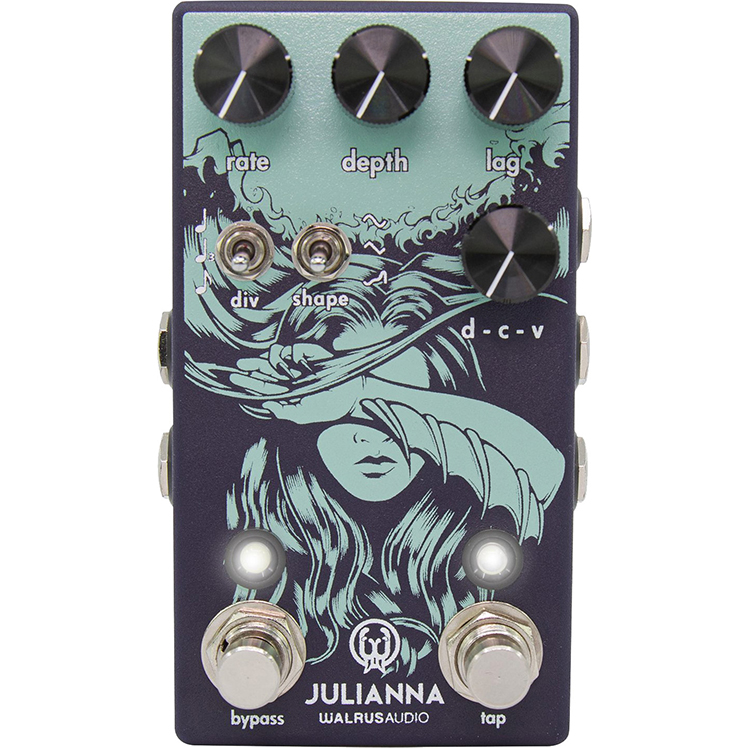 From our latest delivery, we've picked out a couple of highlights. One is the Julianna Chorus/vibrato. It's a great sounding modulation, with a fantastic extra control (the D-C-V knob) that allows you to blend in the amount of effected signal from dry to full-on. This simple decision puts the Walrus Julianna right to the front of the vibrato pedal gang, because being able to mix dry signal back in increases the usefulness of the effect tenfold! Chorus/vibrato is currently a very 'in' effect just now, but you still want to dial it in correctly, because a little can go a long way!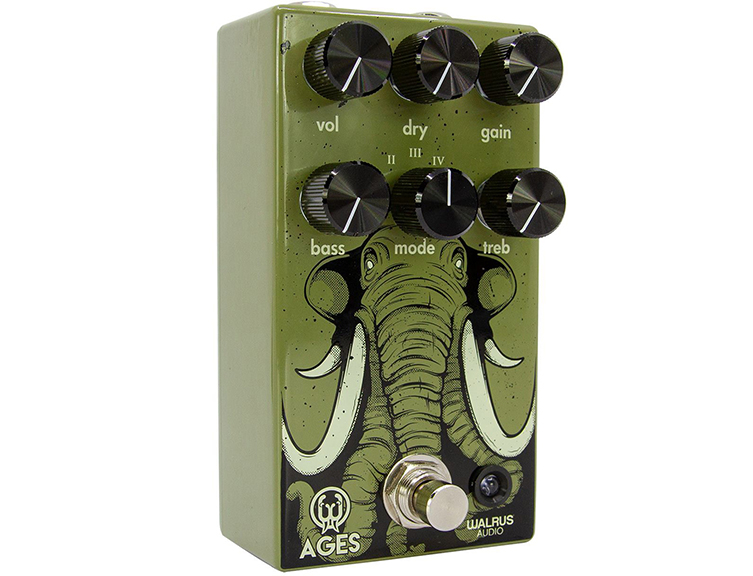 The Walrus Audio Ages overdrive is one of those 'swiss army knife' pedals that every board should include. It's a versatile overdrive/distortion that, crucially, gives you 5 different modes for not only gain intensity but also for clipping style. Not enough is said about how distortion pedals 'clip' your tone (every sound, at some point, becomes a question of frequency and filter, so clipping relates to how the pedal carves out its overdrive tone using these) and the Ages pedal makes that pretty clear with its 5-way switch. Tailor your overdrive to each guitar you use and each pickup type. This means that you'll always have great drive tones, no matter what else is going on with your chosen set up. It's simple, it makes sense and it sounds mega.
Final Thoughts
There we are, friends: a brief scan across the current pedals horizon to pick out a few details on what is a very nice stompbox landscape indeed! It's great when we can report about genuinely new, exciting stuff like the Strymon Night Sky, and to remind you of game-changing concepts like JHS' 3 Series. It's fun out here in Pedal Land, come and join us!