Atkin Guitars: New Models and Facebook Takeover!
Published on 18 December 2020
Quality acoustic guitars are a thing to behold.
We love it when a hand-made instrument, designed and lovingly built by highly skilled artisans, finds its true home with a player who loves and cherishes it. The player rises to the occasion of the instrument and finds that they develop and improve as a result. The guitar, for its part, gives up ever more complex and rewarding tones as that relationship develops.
This is what you get when you buy a quality, hand-made acoustic guitar.
This is what you get when you buy an Atkin acoustic guitar.
Hand-made Quality from Canterbury
We've had the pleasure of stocking Atkin guitars for a few years now, and have been charmed and impressed by the quality, feel and vibe of each Atkin that we see. They are individual masterpieces, all made by hand in the South East of England. Alister Atkin, the company's founder, and his small, dedicated team, are producing some of our favourite acoustic guitars right now, which is no small thing when you consider the wonderful brands we stock!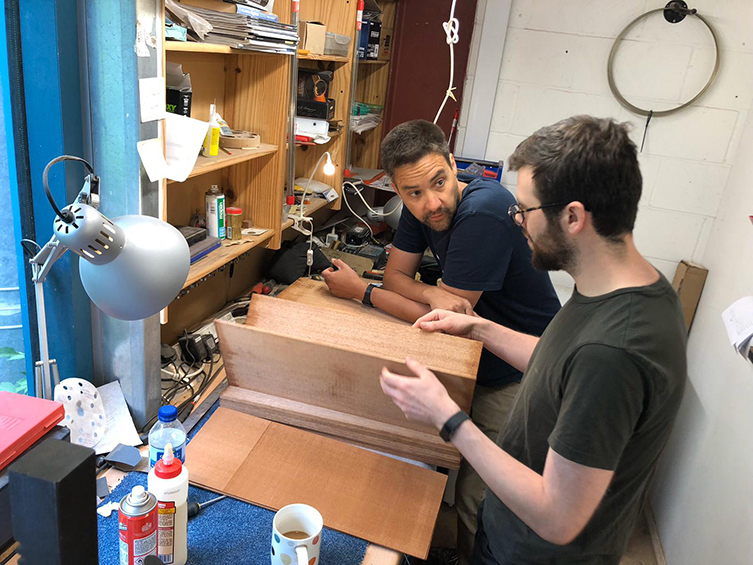 Facebook Takeover!
Recently, we interviewed Alister in one of our 'Meet Your Maker' blogs (please have a read at our Alister Atkin interview if you've not come across this yet!) and learned lots about the company's methods and practices. For guitar fans, there's a feat of details within!
We've also just taken delivery of a new batch of these hand-built beauties, so thought we'd introduce you to some of them today?
Before we do that, though, here's something you might want to have a butcher's at too: it's a video recording of Alister's guitarguitar Facebook Takeover! We did his very recently and had a fantastic time chatting and learning. Below is the full video, with Alister on great form.
These events happen sporadically for us, (whenever we can make them happen, basically) so when the opportunity arises to go 'in deep' with a celebrated guitar maker like Alister, we're all over it! Have a watch if you want to hear about Atkin guitars directly from the man himself. Now, on to the guitars! These are just two examples from our recent delivery: we have several more lovely examples of Atkin guitars in our stores and on our site.
Atkin 25th Anniversary D37 Pre War Aged Finish
Let's begin with this masterful take on the world's favourite acoustic guitar: the dreadnought! Atkin offer many options with all body shapes, but this one is a little bit special. It's the anniversary model to celebrate 25 years of Atkin guitars, and it's probably the perfect example of how Atkin do things.
This beautiful 25th Anniversary D37 is made to the company's 'Pre War' spec, with includes a carefully aged, super thin nitrocellulose finish and an accurate V-profile neck. The guitar's body is built using choice Madagascar Rosewood and the top is torrefied AAA grade Adirondack Spruce! Do timbers get any better?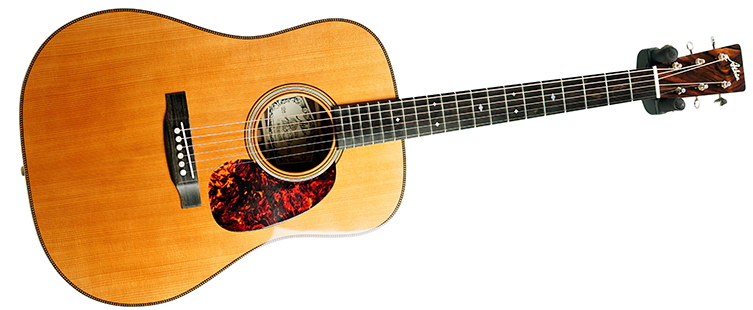 The torrefaction process is now well known to help produce those distinctively clean, strong and strident tones that characterise precious hundred-year-old acoustics, so it's a wise choice to include that here! The resulting sound is magnificent, as you'd expect from a hand-made Spruce and Mahogany dreadnought! The 'extra sauce' poured on by the torrefaction and the thin finish goes that extra mile in bringing out a superbly sonorous voice from this wonderful guitar.
Mother of Pearl inlays bring a little (not too much) 'fancy' to this D37, since it's an anniversary model, and a limited-edition poster designed by Vic Lee and signed by Alister Atkin is included, too.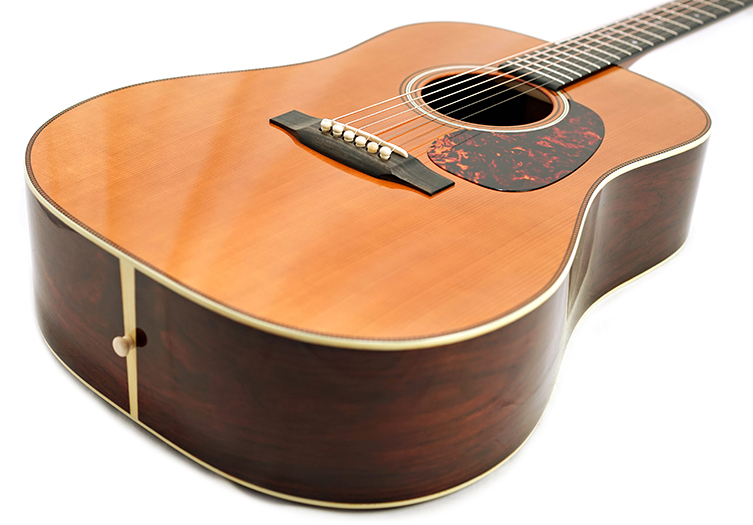 Atkin L-36 Sunburst Relic
Our other choice today is a sumptuous parlour guitar, with more than a hint of classic '30s 'Kalamazoo' about it! It's a lovingly crafted tribute to that same Pre-War era, but in an entirely different context to the dreadnought we looked at. Acoustic guitar aficionados will already be well-versed on the tonal merits of smaller-bodies acoustics from the 30s, and this Atkin L-36 brings that magical sound and feel directly into this century!

It's a stunning instrument, built with a Mahogany body and a torrefied Spruce top. The scalloped bracing inside the body is hand-shaped to pre-war specs, helping to shape and define the parlour style's most particular tone and projection.
The beautiful dark Sunburst finish is complimented by aged binding and a tortoise pickguard, whilst Atkin's expert relic techniques provide the suitably subtle patina of age. The Atkin L-36 Sunburst Relic is a quietly spectacular guitar.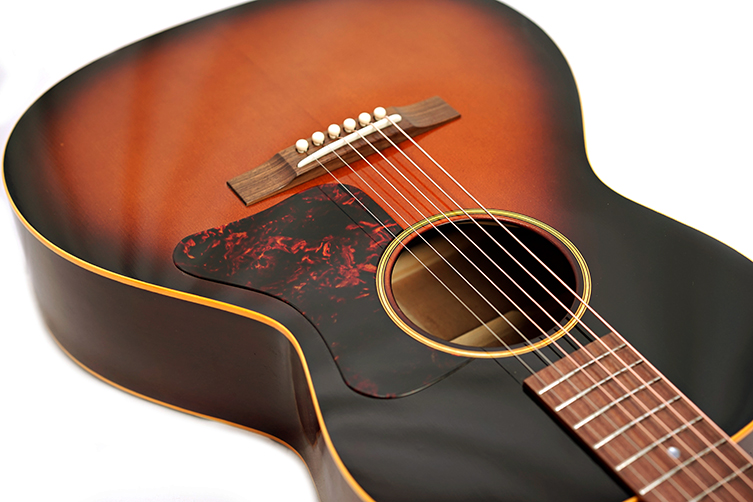 The Proof is in the Pudding
We hope you enjoyed our live stream with Alister Atkin! Some of the finest acoustic guitars in the world are coming out of his Canterbury workshop, so if you love the idea of owning a real high-end, hand-made guitar with huge amounts of tone and character, then we invite you to try an Atkin guitar at your closest guitarguitar store.
Click to View our Atkin guitars