Introducing the Gibson Custom Shop Murphy Lab
Published on 09 March 2021
Have you heard of Tom Murphy before?
If you are a Gibson fan, we're going to assume that your answer is a resounding 'yes'!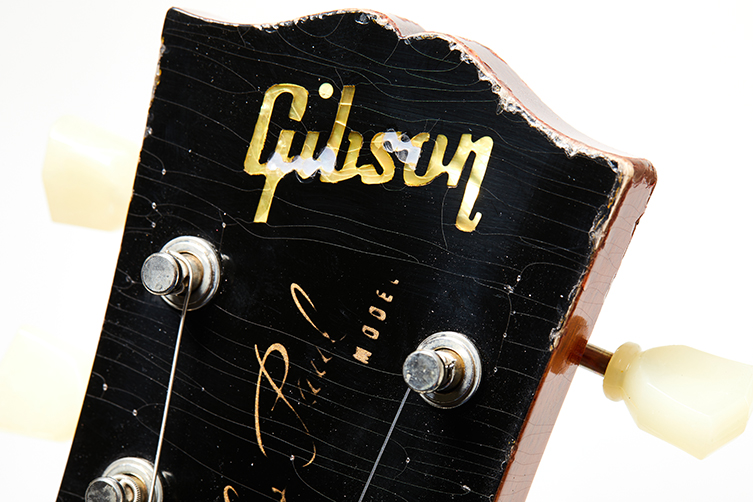 Why? Well, for a good number of years now, Tom Murphy has been known as the best 'ager' of Gibson guitars ever. No one else can take a new Les Paul, 335 or SG and transform it so convincingly into an instrument from half a century ago. We're talking 'master forger' levels of attention to detail here, from just the right shape and size of finish cracking to the correct discolouration of paint and hardware. Murphy knows when a knock or ding tells a realistic story, and when it's a phoney attempt to 'relic' a guitar. It's a fine art, and he is one of the best.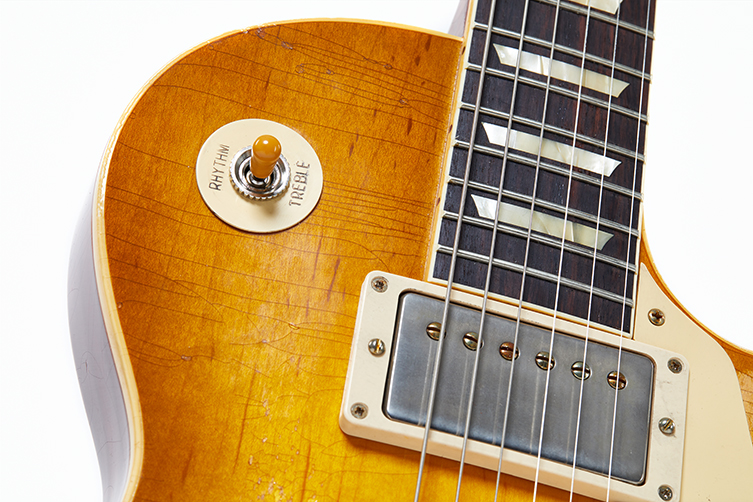 Murphy Lab
Gibson used to outsource their most prestigious Custom Shop guitars to Tom for his inimitable hands and eyes to do their work on. Hearing about a Gibson Custom Shop guitar that had been worked on by Tom Murphy was an exciting prospect, and one that got the collectors grinning in anticipation. They were few and far between, but they were worth the wait because nobody could age a Gold Top like Tom! His methods have always been somewhat secretive, and remain so to this day, but the results clearly speak for themselves.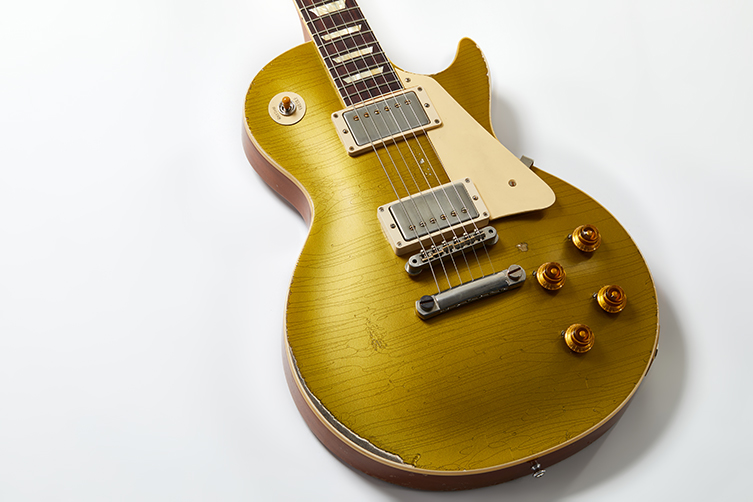 Now, hopefully, Gibson have made owning such a guitar a little more 'available'. As part of their 2021 ambitions to make more of their Custom Shop endeavours, Gibson have created a new Custom Shop Division named Murphy Lab, with Tom in top seat as their aptly-named 'Master Artisan'. He'll be heading up a small team of artisans, all trained by him, to deliver those world-famous results!

No guitar leaves the lab unless it passes muster with Murphy, a notoriously fastidious man when it comes to work bearing his name. Quite so! His reputation is that of the very best, and this new venture by Gibson Custom Shop has to reflect that. Judging by what we've seen, he'll be able to sleep at night. These guitars are absolute masterpieces.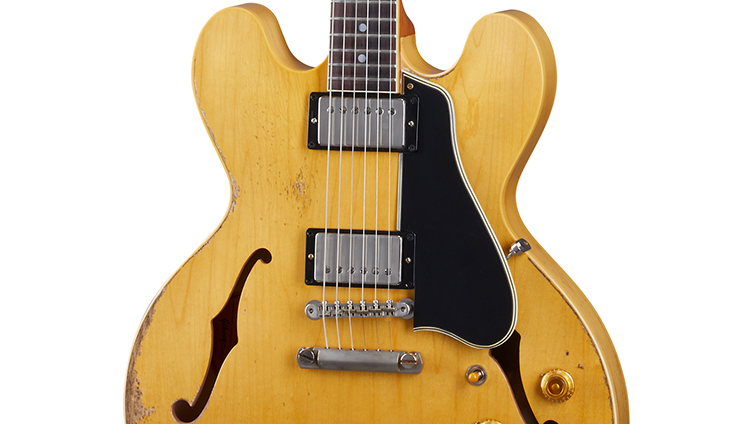 Historical Accuracy
Historical accuracy is the object of this endeavour. Not showy, unbelievably wrecked guitars, but realistic, credible work carries out on top-grade vintage reissue instruments, to accurately simulate the decades of day-to-day wear and tear a much-cherished guitar would still carry within its lifetime.
We've all seen unnumerable 'relic' finishes, and some are most definitely better than others. When it comes down to it, a scratch here and a bit of rust there won't really cut it, will it? We all know a bad relic the second we clamp our offended eyes on it, which is why it's a real coup for Gibson to have enlisted the services of Tom Murphy. He knows the difference, and more importantly, he can create the difference!
As we know, nitrocellulose behaves a certain way when it ages, gets exposed to environments and temperatures etc, and all of this tells the story of the guitar's life. This is what Murphy aims to inject into these guitars, so that when you pick one up, you can almost feel the history.

The World's Favourite Gibson Guitars
We're looking forward to seeing what comes out of Tom Murphy's mythical lab, especially judging from what we've seen so far! All of the pics in this article are Murphy Lab Gibson Custom Shop guitars, displaying the different levels of ageing that the Lab offers. What impresses, as ever, is the realism. These just look like old, normally aged guitars that have been played on, toured and used for half a century! We're amazed. As fans of Gibson, this is the dawn of a fantastic new age.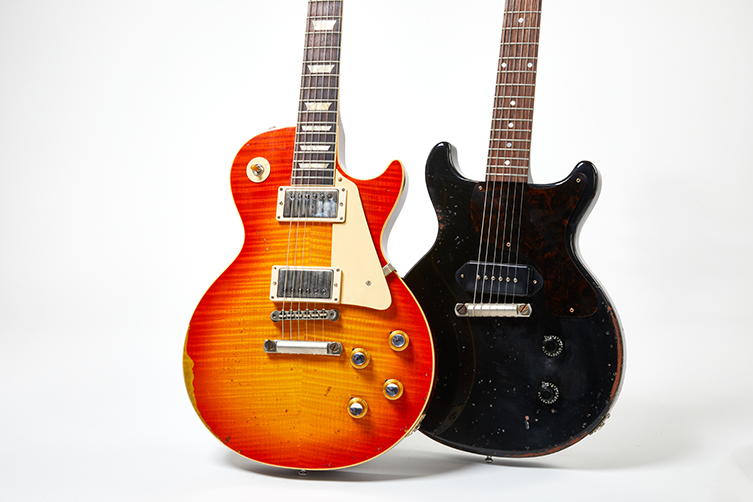 A Gibson Custom Murphy Labs '59 Les Paul, for example, will be effectively indistinguishable from an original '59 vintage example. The same goes for the '57 Customs, Juniors, Firebirds and other wonderful models emerging from the lab. Take the world-class build quality of Gibson Custom Shop and combine that with Tom Murphy's exhaustive attention to detail and expertise. The result is, in guitar playing terms, out of this world.
We'll be getting Gibson Custom Shop Murphy Labs coming in at various points in the near future, so do keep your eyes peeled for these immense creations reaching our stores! In the meantime, have a look at our current collection of fine Gibson Custom Shop guitars!
Click to View our Gibson Custom Shop Murphy Lab Guitars