Bose L1 Systems: A Closer Look
Published on 15 November 2021
Are you familiar with the Bose L1 systems? Most of you will have seen these towers of tone by now, sitting sentinel at all kinds of live shows and offering a new way to approach PA. Bose's innovative technology, spread throughout the L1 range of systems, has meant that a great many musicians no longer have to be afraid of the whole 'PA Systems' subject. Bose have made it an easy, efficient and effective situation, for a range of players and performers.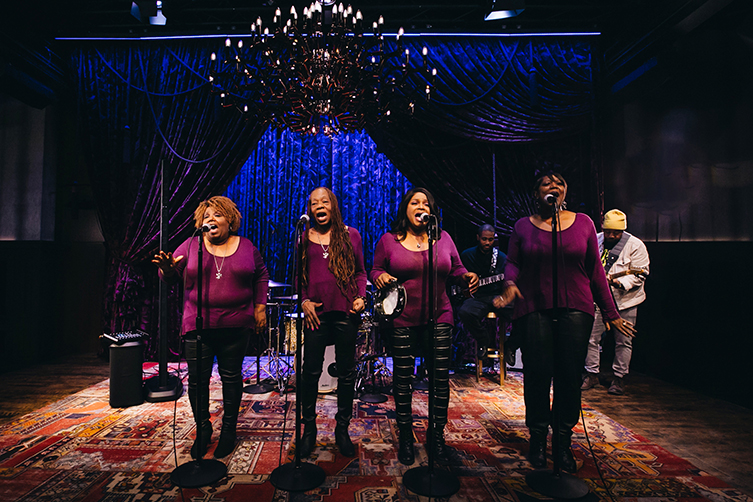 Today, we'll look briefly at three popular systems, and identify where and how they may best be used. Although all three system may look similar, there are increasing benefits as you travel up the range, so we'll point some of those out, too.
The L1 Technology
Relative to all Bose L1 systems is the concept of Spatial Dispersion, a trademarked term Bose use to explain their approach to sound. Put simply, each L1 system uses an array (the tall 'tower' part) filled with differing amounts of small speaker drivers – higher model numbers indicate more speakers – paired with a bass (or Sub) unit for handling the low end. The bass unit can be integrated directly, as we'll see in the first two examples, or connected but separate, in with the last system.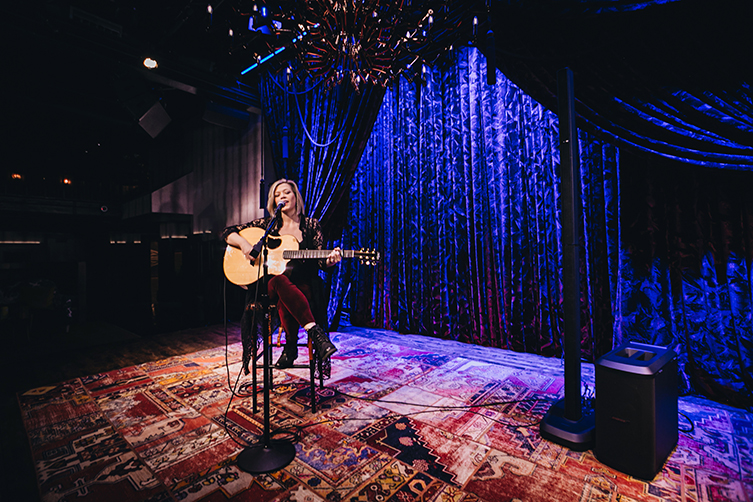 Together, the overall design offers audiences a sound that's evenly spread throughout the room through 180 degrees, top to bottom. No close-up audience members will get blasted with obnoxious power, and nobody further back suffers a 'bad seat' either: everyone hears almost completely the same high sound quality, wherever they position themselves.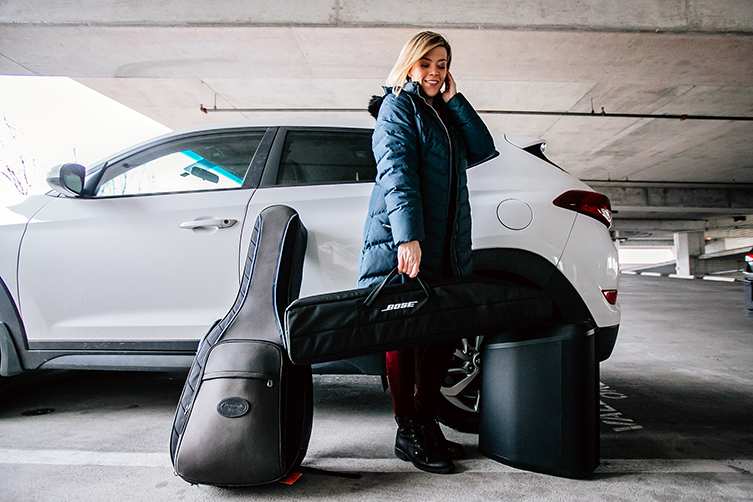 This is also partly why Bose don't overtly enter into the 'wattage wars' and express power levels: the units don't operate in the same manner as typical PA systems at all, and such comparisons don't get the unique message across at all. Suffice to say, old-school skeptics are quickly turned into born-again radicals after experiencing the system for themselves, whether as performers or as audience members.
Bose L1 Compact
So, on to our closer look at three of these L1 systems themselves. This first system is the Bose L1 Compact, and it has proven to be terrifically popular. The main users are solo acoustic performers who play in small venues like pubs and coffee shops. The L1 Compact is just the right size to carry around easily and set up in seconds, and the inputs are designed with built-in presets for a vocal mic and acoustic guitar, so users can go 'direct' without preamps and FX and still sound professional.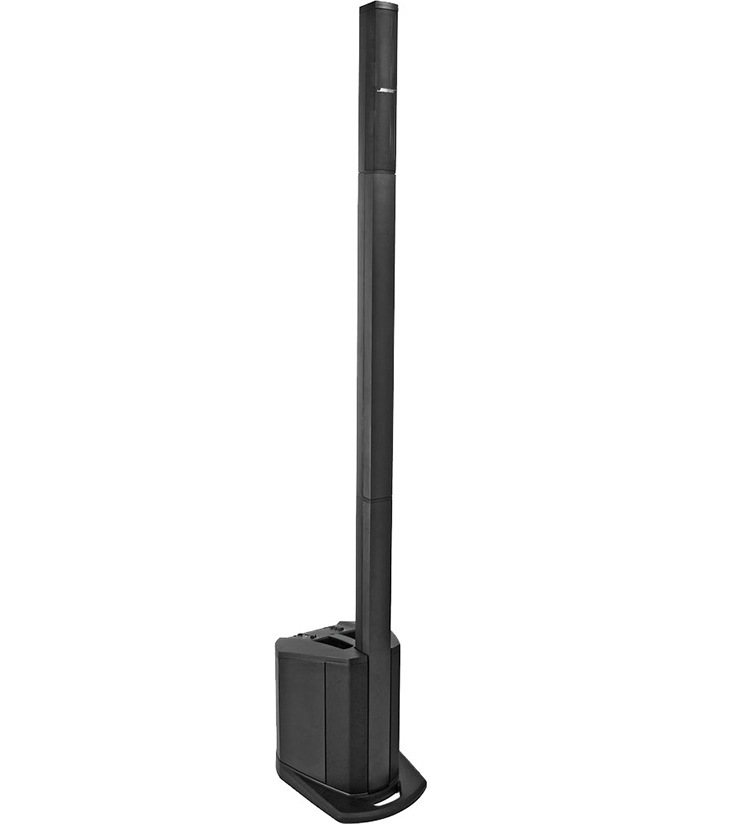 The array section of the L1 Compact breaks down into three parts, with the driver area itself (the top part of the 'tower') fitting neatly into the bass unit, not only to make carrying easier, but to create a fully working smaller system! Good thinking!

The bass unit (Bose call it the Power Stand) also carries the mixer section, with two inputs (featuring an XLR in one and the choice of ¼" jack, stereo RCA or stereo 3.5mm jack in the other) each having a blue light to indicate when the signal clips. If you see constant blue light, simply turn down a little bit. It does not get easier!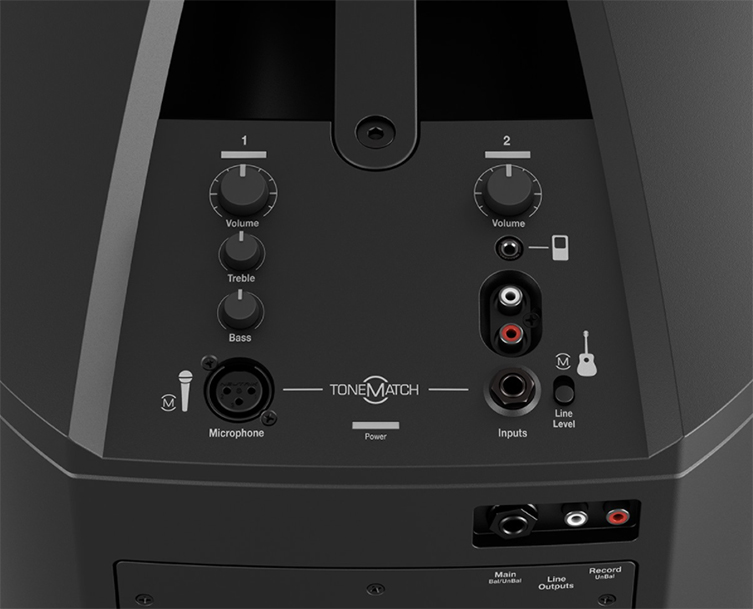 The whole unit weighs 13.5kg, is simplicity itself to set up, it casts a high-quality, even sound to all of your audience, and it can be expanded (as can all Bose L1 systems) with their additional Tone Match mixer. You may find you don't need the Tone Match though: if you are an acoustic singer-songwriter, this is undoubtedly the perfect choice to accompany you. The L1 Compact is also great for small outdoor spaces that need a DJ, and open mic nights too.
Bose L1 Pro 8
Moving up in the range brings you to the Bose L1 Pro8. This unit has a little more power in it and features 8 drivers in the vertical line array. This more sophisticated model provides a number of upgraded features over the already-excellent L1 Compact. First up, the power stand uses an innovative 'racetrack' invention for the woofer, in order to produce a deep, punchy and satisfying bass response from a compact unit. Bose's marketing mantra is 'Better Sound Through Research' and this sort of innovation proves the point nicely.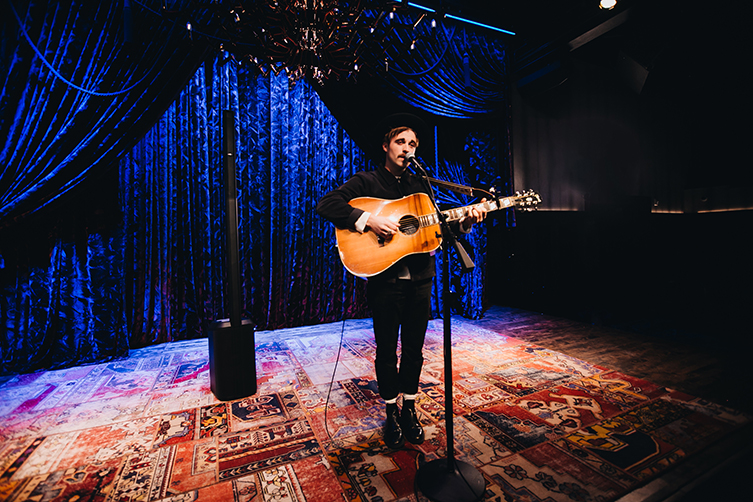 The L1 Pro8's power stand also features the mixer section, just like on the L1. This time, though, there are more features including a total of three channels, plus Bluetooth connectivity. Also, there is a feature for wireless mixer control via the 'L1 Mix' app, so you can control your mixes form your phone, out in the audience area or anywhere else you want to put your critical mixing ears! This is a very useful function, given that we all know how a room can change its sound once it's (hopefully) full of people!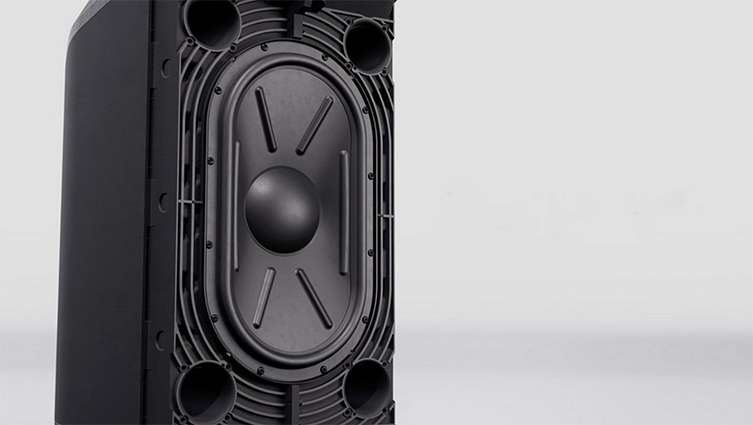 The Bose L1 Pro8 breaks down for easy portability in much the same manner as the L1 Compact. It is an upgrade over that model, with more inputs, more control and updated technology on board to make your performance as professional and hassle-free as possible.
Bose L1 Pro32
The last unit we'll look at today is also Bose's largest line array system. The Bose L1 Pro32 features, as you may well guess, no less than 32 speaker drivers in its array. This makes for a more detailed sound altogether, with less frequencies having to share the space of each driver. Accompanying this sophistication is the SUB1 bass unit, which uses the same racetrack design in its woofer to bring some serious low end to the party.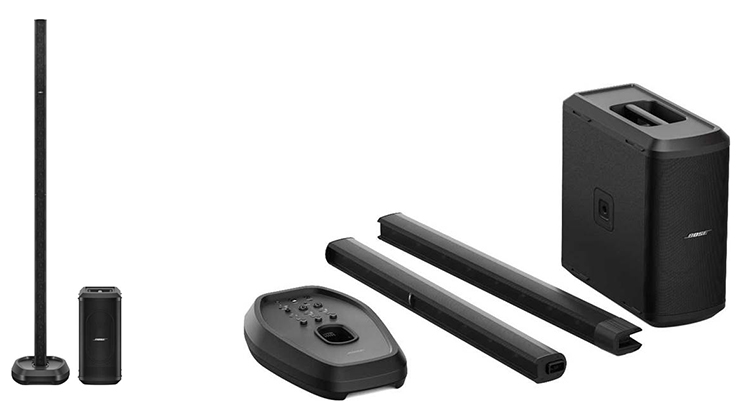 The SUB1 connects via a special Submatch input, and there's also a Submatch Thru connection on the back for adding a subsequent SUB1 unit. If you are a DJ and feel the need to get 'extra' in your dancefloor-filling bass duties, here is your excuse to get maximum low end!
In addition to everything the Pro8 model had – the three inputs, the Bluetooth and wireless connectivity – the Pro32 adds phantom power, too, so you can use condenser mics with this L1.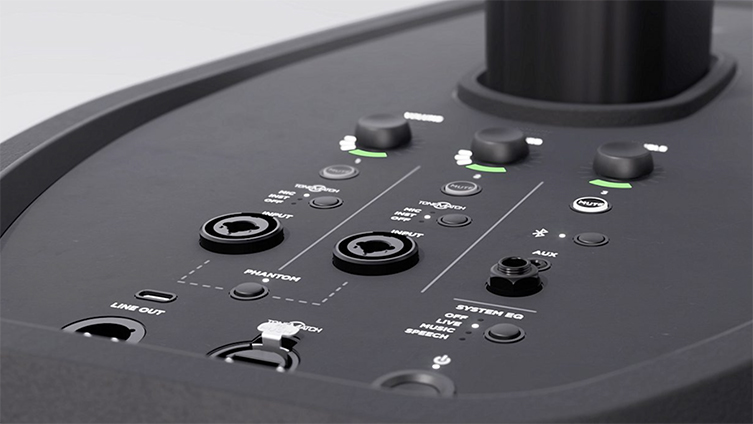 These extra features make the L1 Pro32 the most professional, high-end choice of the L1 range. It'll play to a bigger overall audience and provide an exceptionally clear, nuanced live sound. Like all L1 systems, it's easy to carry around and takes moments to set up, leaving you to concentrate on the real job at hand: performing!
Modern PA Solutions
If you like the idea of spending less time setting up, less pain carrying heavy gear and not having to compromise with your live sound, it seems that you should be checking out the Bose L1 range at your earliest convenience!
Folk duos, acoustic troubadours and instrumental electronic artists are just some of the diverse musical types who'll benefit largely from such a system. From outdoor parties to more intimate indoor performances and beyond, great live sound is only a step away with a Bose L1 system.
Click to View our Bose L1 Systems
Ray McClelland