Best Effects Pedals of 2021
Published on 21 December 2021
Did you find yourself playing lots of guitar this year?
We certainly did, and we couldn't help but notice that the amount of interesting, cool and downright strange pedals on offer had increased quite significantly throughout 2021!
Stopping to look back as the year draws to a close, we thought we'd have a brief roundup of the ones that really stood out for us.
What, then, are the criteria for a great pedal? It's pretty simple: they have to be memorable to us. Whether they brought us something completely fresh and unheard of (difficult these days but Way Huge wowed us last year with the Atreides Weirding Module, so it can be done!) or just gave us an excellent take on something familiar, the pedal had to stand out in a sea of new stompers.
These are some of the ones that did. Ready to check out some foot-friendly tone manglers? Here are the best effects pedals of 2021.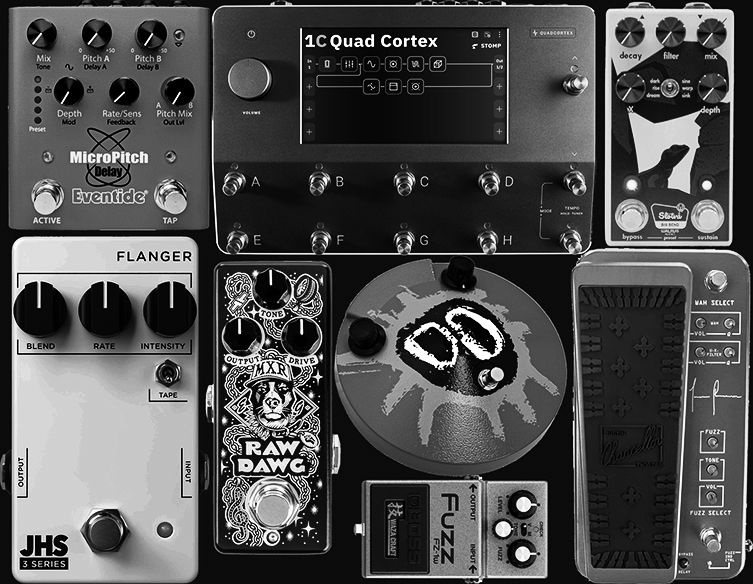 JHS 3 Series
First up, we think the 3 series from JHS merits inclusion just for the concept itself. USA-made pedals, from one of the most popular boutique brands around, for around £100 (or less!) each? It's a great deal on paper, and thankfully, JHS have made the sounds within each pedal equally great.
The idea is to provide quality pedalboard basics, without going too crazy. There's a selection of drives, a pair of reverbs, a delay and a bunch of modulations available, all in identical plain white metal chassis with 3 control knobs. JHS know what they're doing here, offering hand-made American effects at just-above BOSS prices, and we wonder if this will start a revolution with other pedal builders? Maybe, but even if it doesn't, the 3 Series is right here and they are great! Faves? It's hard but give us the Distortion and the Flanger please! And the Chorus…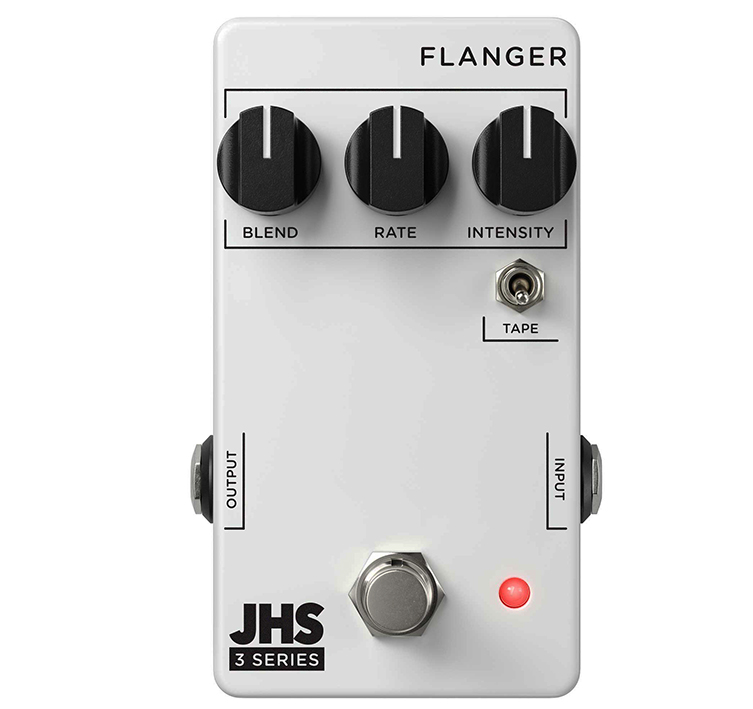 MXR Raw Dawg
Eric Gales is one of those unsung guitar heroes who slays it night after night with passion, swagger and ridiculously good playing. We're happy to see pedal giants MXR honouring him with his own overdrive pedal, the Raw Dawg. It's kind of like a slightly less well-behaved tube screamer, which is a pretty great proposition. Use it as your main overdrive for a singing, expressive tone, or add it to an already barking amp for more grit and sizzle.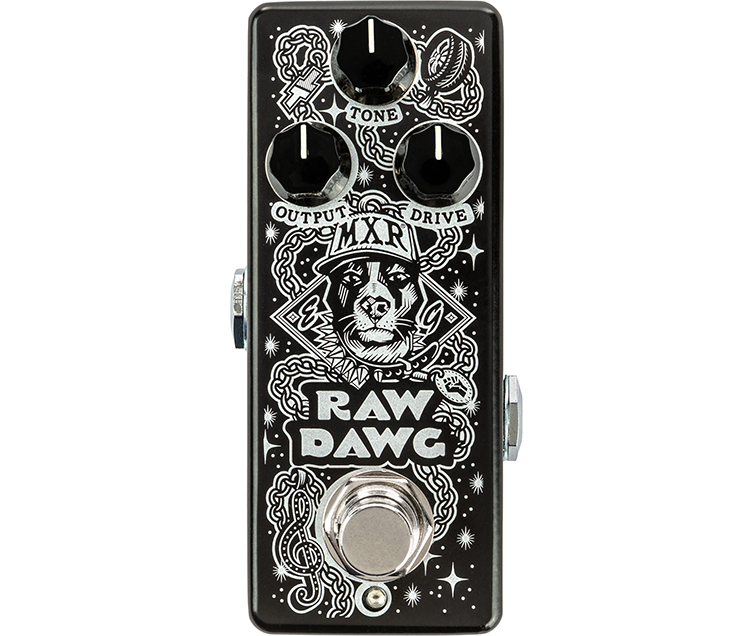 Crybaby Justin Chancellor Wah
No offense at all to bassists, but how often do you get properly excited about a bass wah? It takes someone like Justin Chancellor, Tool's iconoclastic pioneer of prog, to get us giddily fidgeting in anticipation. And what a pedal this is! Calling it a 'bass wah' is selling it short by quite a degree: there's a great fuzz circuit on here, a filter and a ton of hands-on control.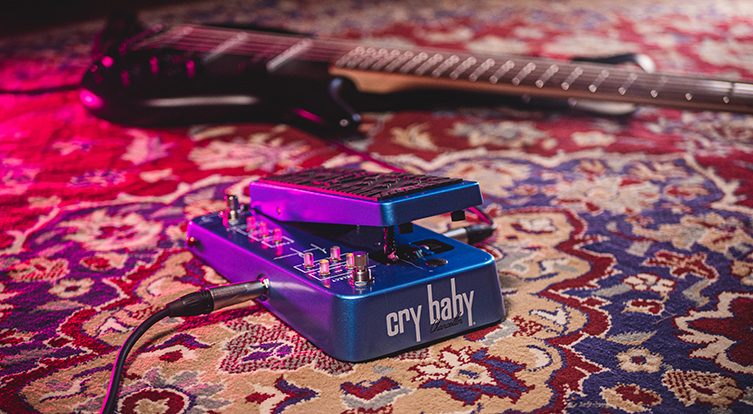 It's a pro piece of gear for a very specific artist, but the trick - wonderfully pulled off by Dunlop's designers - is that you use this to make your own sounds almost immediately. There's no sense if it being for Tool fans only, and that's really exciting. We also recommend guitarists get involved with this and give it a blast: you know Tool would do that themselves, anyway!
BOSS Waza Fuzz
Authentic, analogue silicon fuzz? There's always room on our board for such a pedal, and the BOSS Waza Fuzz is a super-strong contender!
BOSS Fuzz pedals have always been underrated in our opinion, and this Japanese made Waza model seeks to address that injustice by giving players a brilliantly chunky, scratchy, thick fuzz with sustain to spare and all of the gnarly overtones we want to hear from a fuzz pedal.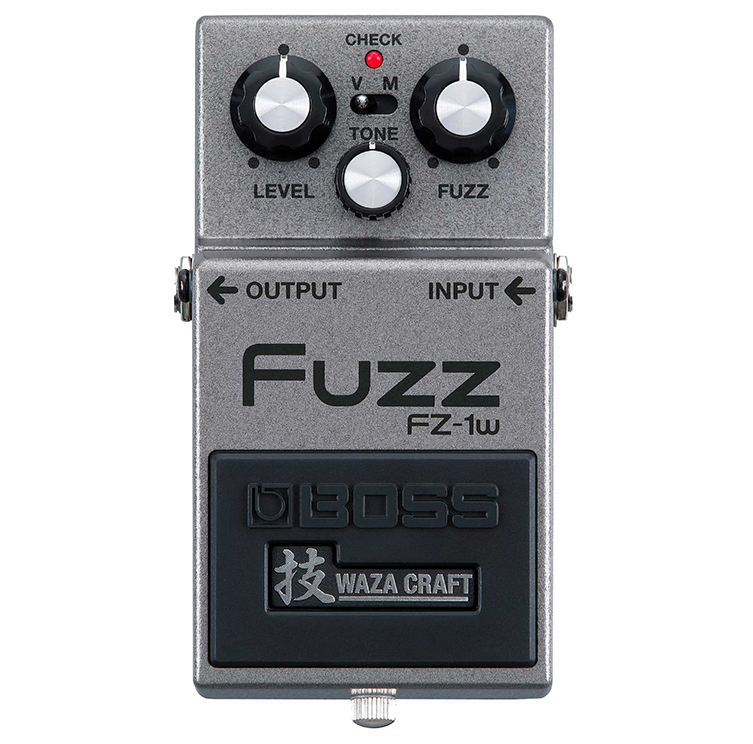 The Waza craft range of pedals haven't put a foot wrong yet, and this delicious slice of fuzz builds on that sub-brand's estimable achievements. If you love skronky filth in your pedal chain, make sure this Waza Fuzz ends up under your feet!
Eventide Micropitch Delay
Eventide are the O-G's of heavy-duty processing. Back in the 80s, you'd have to pay about ten grand to get this level of power into your sound, so we're glad times have moved on in that area! The Fabled H-3000 Harmonizer and those like them are the stuff of myth these days, but their sonic wizardry is making it into a new generation of players via powerful pedals just like this one.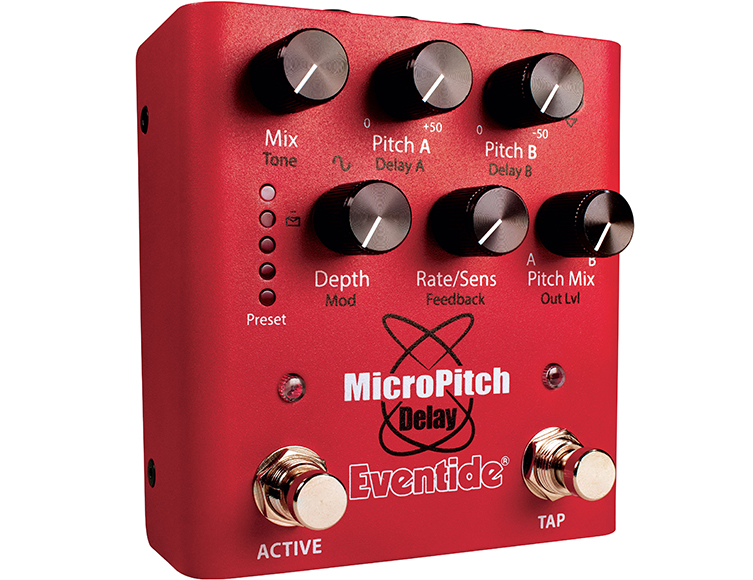 Eventide's Micropitch Delay uses subtle modulation and detuning to add that ineffable extra dimension to your sounds. Use this with everything, not just guitars, and add a level of production to sounds that just need some 'special sauce' where other effects may be too overt. It's Eventide, so you can still dial in some quite OTT sounds, but the quality is always stunning, and the sounds always inspire.
Walrus Audio Slötva National Park Multi-Texture Reverb
Do you ever feel like it would be nice to play some chords and melodies on your guitar and have someone like Brian Eno playing along with you underneath on his synth? We do, and whilst that's an unlikely situation for most of us, this Slötva National Park Reverb pedal from Walrus Audio gets us in that ethereal ballpark for sure.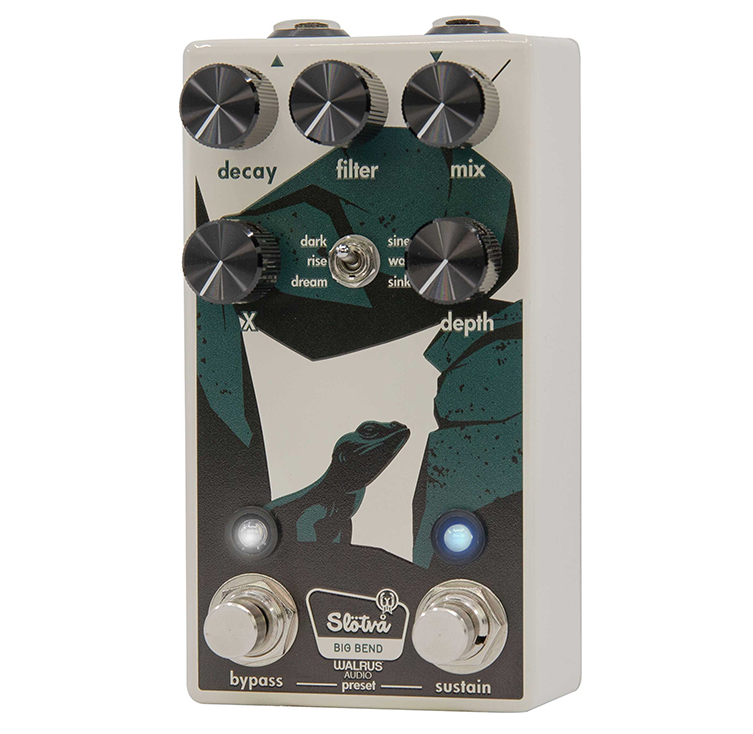 This pedal is a great example of the increasingly symphonic reverbs around today, with shimmering modulation circuits and extra-long tails built in for added cosmos-spanning atmosphere. Walrus always make great pedals, and this one can certainly cover all of the standard reverb requirements as well as the intergalactic odysseys, so if you want more than just a spring reverb emulation, this is a great pedal to try.
Dunlop Screamadelica Fuzzface
Indie-dance game-changers Primal Scream are celebrating 30 years of their seminal Screamadelica album, and Dunlop are bringing this to the party! It's a limited edition Screamadelica Fuzzface, featuring the same circuit as the awesome Jimi Hendrix Fuzzface. This generation-spanning pedal supplies an authentically retro fuzz tone and will be a most useful colour in your guitar-playing paintbox without a doubt. The custom graphics add a fun element to the mix. You'll never miss it on a dark stage floor!
Neural DSP Quad Cortex
It's likely that you've heard of this one already, such was the hype around it upon release. Technically, the Neural DSP Quad Cortex came out at the tail end of 2020, but we think it would be silly to leave it off here, given just how insanely popular it has been this year.
Why so popular? Well, it's simple, really. It's built like something Tony Stark would design, it's as easy to use as an iPhone and it sounds flat-out incredible.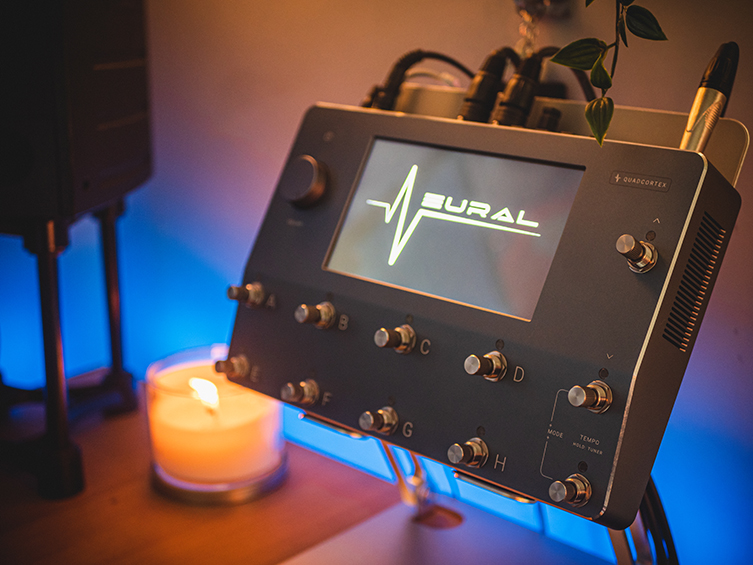 Processing is getting more and more 'there' with every generation of technology, so it's becoming almost redundant to say 'this is the most realistic yet!'. We've had realistic processors for years now, but the Quad Cortex genuinely offers an experience that none of the rest seem to quite match.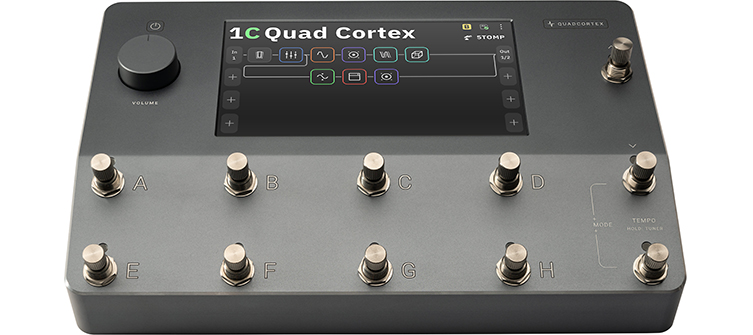 Some players will always just be 'amp people', and we totally get that, but even amp people will love this thing, given how user-friendly and downright handy it is! For those who are into modelling gear, the Quad Cortex is currently the one that's sitting in the throne. It's that simple.
What a Year!
As always, there was more impressive gear out there than our humble list today could hope to cover. GameChanger Audio's Light Pedal introduced us to an entirely new way of achieving reverb. Origin showed us endless class with the Deluxe 61, and Electro-Harmonix brought their usual inspired madness to the Intelligent Harmony Machine.
We're very glad to see lots of innovation in this year's pedals amongst the usual re-issues. We all love the classic tones, but it's nice when boundaries feel like they are being pushed, too.
Whatever you're plugging into this season, we hope you have a huge amount of fun. From all of us at guitarguitar, thanks for being with us this year. Merry Christmas and Happy New Year!
Ray McClelland