An Introduction to Sigma Guitars
Published on 06 April 2022
When it comes to some of the most iconic guitars in history, let's be real, it can take a while to save up for that holy grail level that some of our heroes play.
Luckily for all us players out there who are keeping an eye on our pennies, most guitar makers have sister brands that allow us to get our hands on these timeless shapes and sounds. Think Squier to Fender, Epiphone to Gibson.
This is where Sigma got their start.
Back in the 1970's, C.F. Martin was thinking of ways to compete with the growing market of cheaper, Far East alternatives to American brands. Not everyone could afford a full blooded D-28 but yearned for that classic dreadnought style, which is why Martin decided to create their own outsourced company to produce much cheaper versions, thus, Sigma was born.
Originally produced in Japan, through to 1983, Sigma started producing cheaper versions of their dreadnought models, in both a mahogany (M) and rosewood (R ) option with various different grades of wood. There were a few Grand Concert shaped models produced (aptly named the GPC or Grand Concert Series) but it wasn't until 1978 that Sigma would start making guitars that directly inspired from the parent Martin line, such as a DM-18, DR-28 and a DR-45.
As mentioned earlier, production stopped in Japan in 1983 and would move to Korea, Taiwan and finally Indonesia, where Martin would officially discontinue the production in 2007. Potentially this was due to Martin wanting to focus more on their own line of cheaper models, known as the X Series which of course all brandish the proper Martin logo on their headstocks, making it a little more appealing to players around the world looking for a Martin without having to break the bank.
Fun Fact: The sideways "M" is the greek letter for Sigma. It was also used so that when a guitar is being played it looks like a normal M - for Martin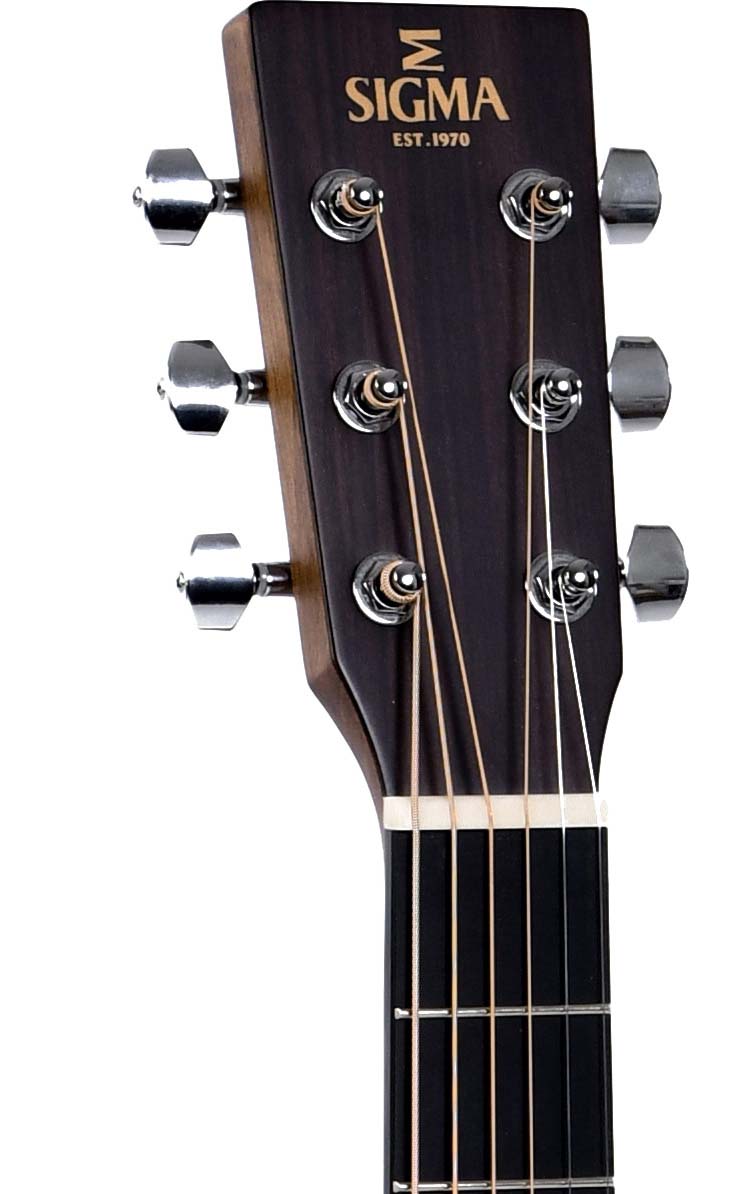 As of 2007, Sigma is owned by German company AMI which moved production to China. They have been producing all the classic designs that Sigma were known for, along with some extra Martin models like the smaller 000 & parlour shapes, and a few other designs that wouldn't look out of place lined up next to the most iconic Gibson & Taylor models.
In terms of our opinion on Sigma guitars, it's no surprise that we love them at guitarguitar! In terms of build quality vs price, they are a brand we will constantly recommend customers trying, no matter what the budget. From their entry models under £300, to their special edition models that are all solid construction with LR Baggs preamps in them, there is something for everyone in the range.