BRAND NEW: Martin Custom Shop North Street Guitars
Published on 07 October 2022
North Street is where it all began. To fans of heritage acoustic guitars, that address sums up a lot of connotations from the historical to the almost mystical. Why? Because that is the very street in Nazareth, Pennsylvania where Martin & Co guitars were originally designed and built.
That was back in 1833. Today, Martin & Co remain in Nazareth, at a premises very close to the original location. That said, the North Street home of the brand continues to instil a real reverence in the heart of Martin fans. After all, this particular guitar builder is one of the very oldest, most established and best loved of them all.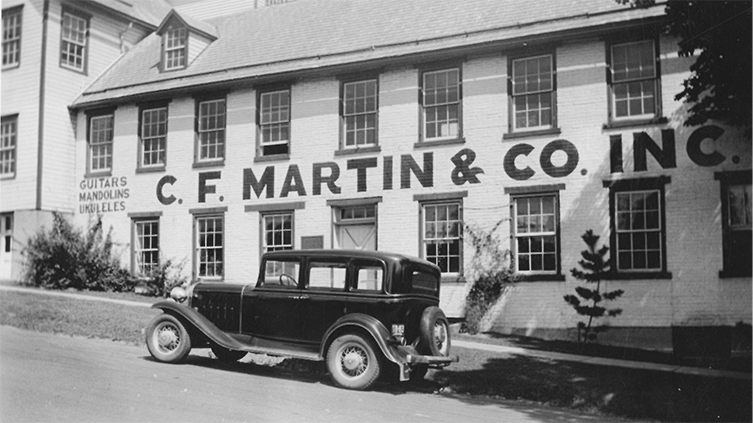 Martin understand this, of course. Their core line is based on models that have defined and classified just what a steel string acoustic guitar can be, and they've been associated with more musical movements and legendary artists than any other acoustic brand apart from maybe Gibson.
Heritage is big with Martin.
Martin North Street Edition
Indeed, we have a brand new limited edition set of guitars made by Martin for Westside, their UK and Ireland distributors to tell you about today. If you're an aficionado, you'll love what they've done. The Martin North Street Edition is from the company's own Custom Shop, so they are the top-level in terms of timbers, materials and construction. Of course, we know this already, since Martin's Custom Shop masterpieces are nothing new to either us or yourselves. So, what makes the North Street Range any different? What's the vibe?
Put simply, the North Street Edition has aimed its sights on that classic Pre-War era of acoustic instruments. This, for Martin, was the Golden Age: the 1920s and 30s are to acoustics what the 1950s and 60s are to electric guitars, basically. It's even more of a thing with acoustics, actually, due not only to decades of 'seasoning' in sound that antique examples accrue, but to the scarcity of materials that subsequently occurred during WWII, which changed a lot of the output for Martin and everybody else. The golden age brought us many defining acoustic styles (the dreadnought guitar being the obvious one), and a definitive way of building them. All that we know and love about acoustic guitars in general spring from this fertile pre-war period.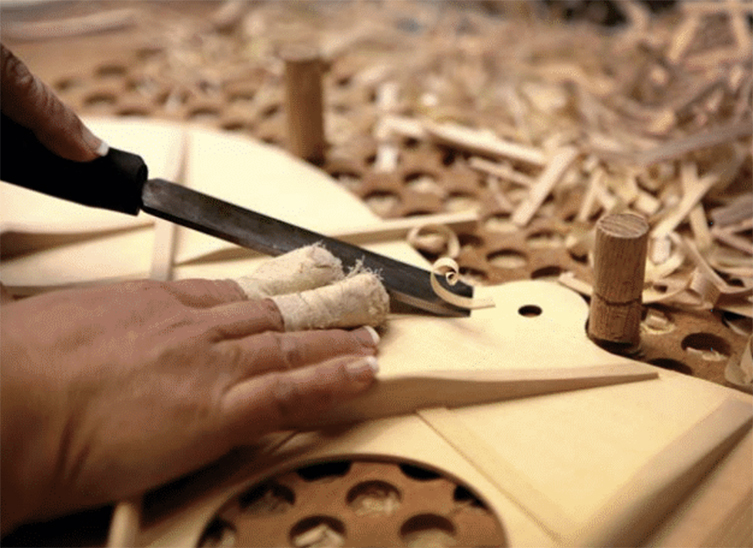 With this in mind, Martin's North Street guitars aim to cop a little of that golden age magic. These are not, it must be stressed, vintage reissues or reproductions. These are a new, limited line of Custom Shop Martins that pay loose homage to the inter-war period guitars, both visually and tonally. They are only available over here, and only while stocks last. We have three different models in stock right now, and they are pretty special. Shall we take a look at a few?
Martin North Street D-18 Sinker
Let's begin with Martin's own standard bearer itself, the D-18. Shorn of extraneous accoutrements, the 18 series Dreadnought has always been the go-to for players who want tone, percussion and versatility.
This wonderful North Street D-18 Sinker uses excellent timbers in its construction. Martin fans will perhaps already know the meaning of 'sinker', but for those who don't, the name refers to reclaimed logs that have been sourced in places like rivers and swamps. Typically, sinker woods are logs that took a trip to the bottom of the riverbed whilst being floated downstream from timbermill to wherever they were destined. This romantic picture is a true story, certainly back in the 20s and 30s, when sending logs downriver in a sort of caravan arrangement was pretty normal!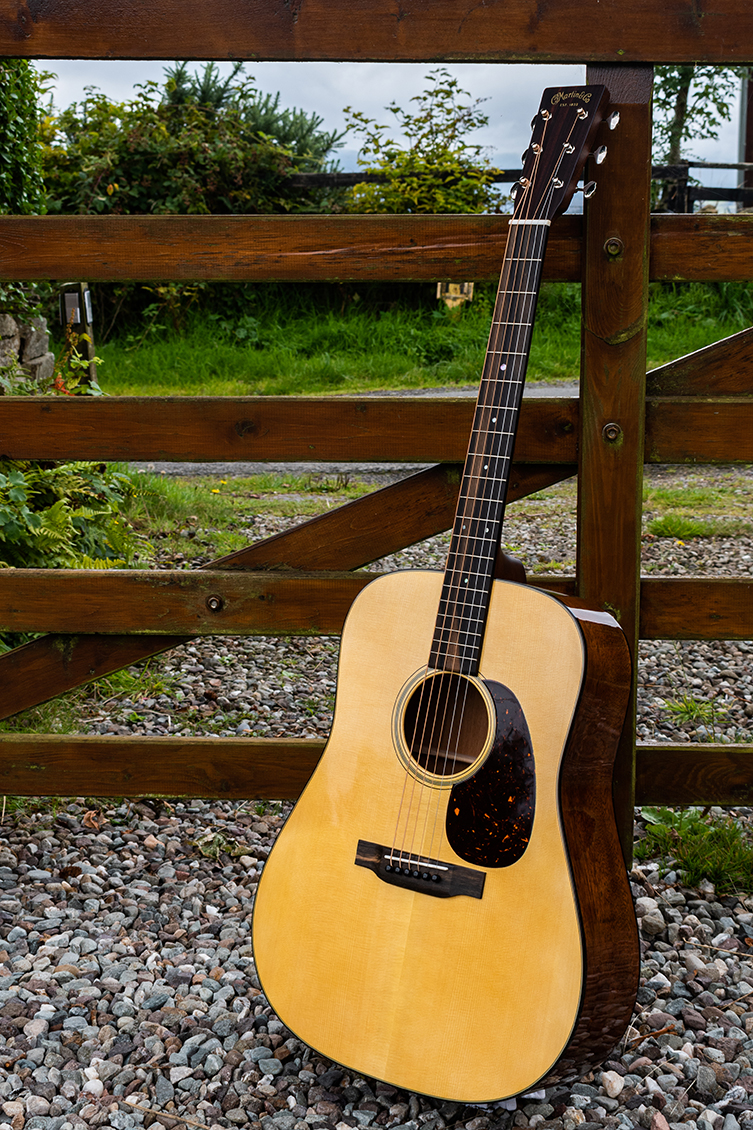 Anyway, this wood would sink and then lie undisturbed for decades, absorbing all sorts of nutrients and so on from the river. Thus, when they are eventually found and plucked from the depths, they have a tonal resonance and maturity quite unlike a tree cut directly from the forest. Sinker wood is known to sound warmer than typical Spruce, for example, yet it retains that timber's signature punch. This is great news for guitar players!
The Sinker D-18 represents plenty of what guitarists love from Martin, including that just-right oval neck shape and the historic 'Golden Age' bracing to get those tones working their magic. A beautiful ebony fingerboard adds class, as does Martin's Light Aging Toner finish. Truly, this is a guitar that every player can enjoy and revere, regardless of their stylistic preferences.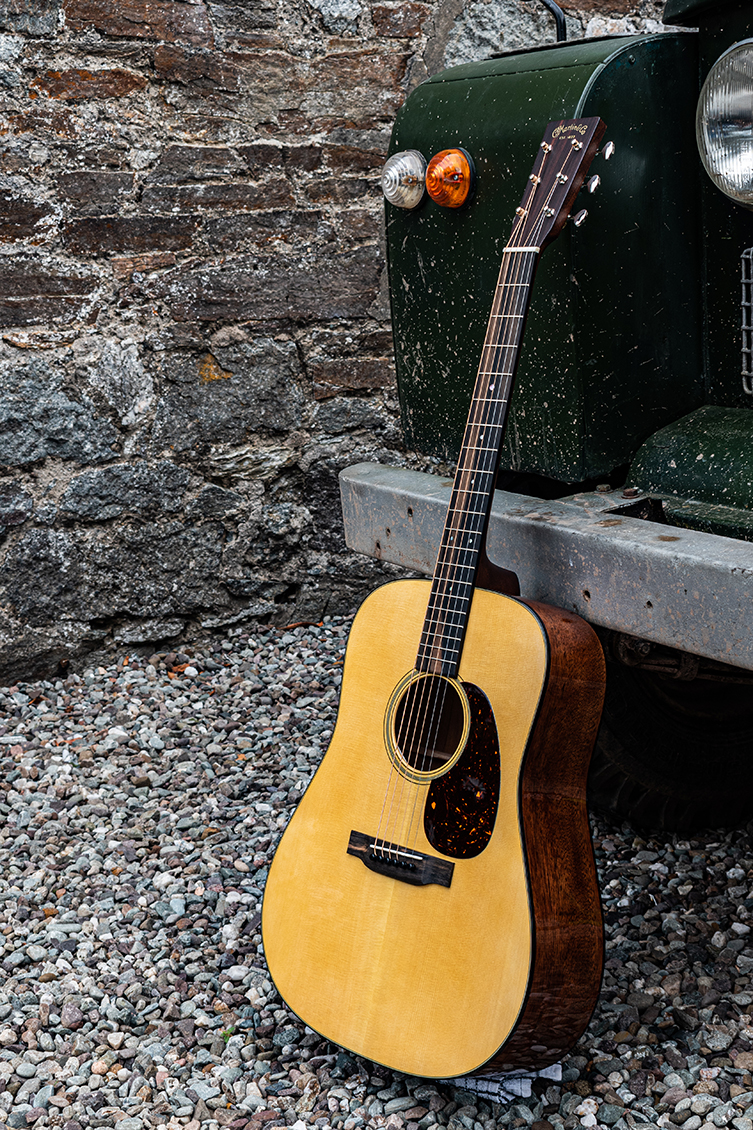 Martin North Street D-35 Wild Grain
This next dreadnought, the North Street D-35 Wild Grain, adds the wonderful 3-piece '35' back decoration, but goes even further by using some dramatically figured 'Wild Grain' East Indian rosewood for the entire back and sides of the guitar! Add in a top made from Adirondack spruce and you have the quintessential Martin sound, built using the very best examples of the timber that money can buy. There's classic spruce & rosewood, and then there's Adirondack spruce and East Indian rosewood! This is as good as it gets, folks. Forward-shifted bracing and herringbone purfling on the top make this a Martin for aficionados with an eye for the details.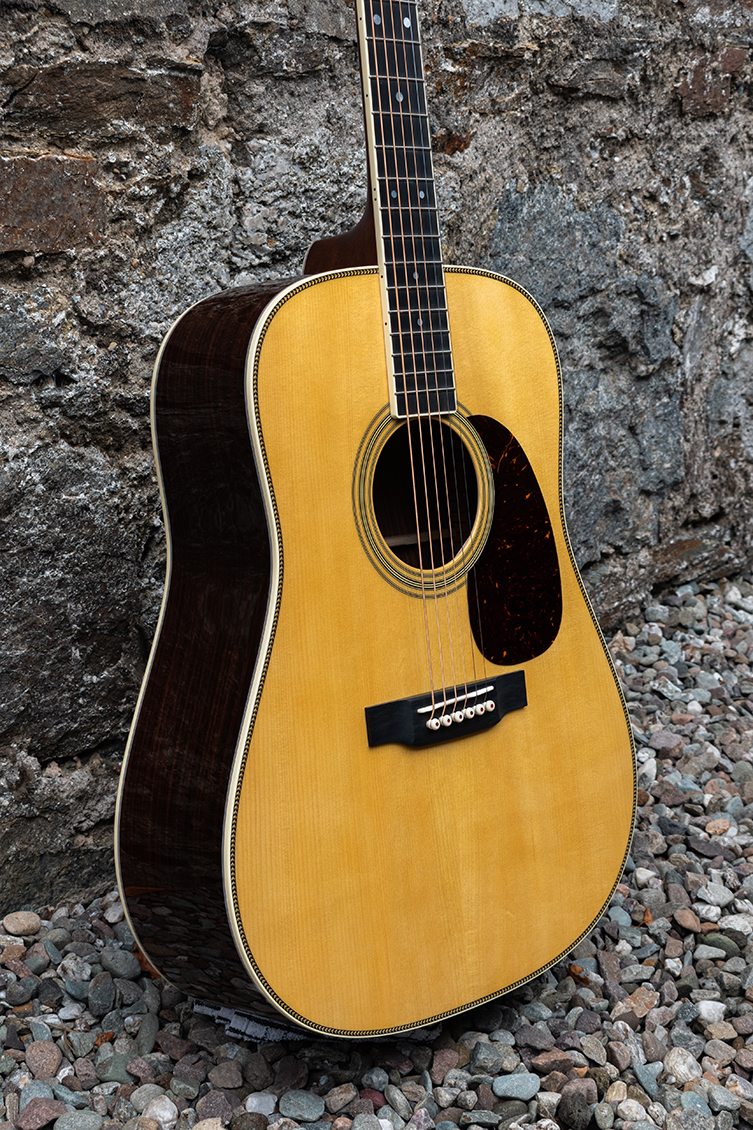 Martin North Street OM-28
Not everybody wants a dreadnought, of course. Martin's smaller and thinner 000/OM shape was designed for creating a slinkier feel and a different sound, and it has gone on to be almost as successful as the dreadnought in its appeal.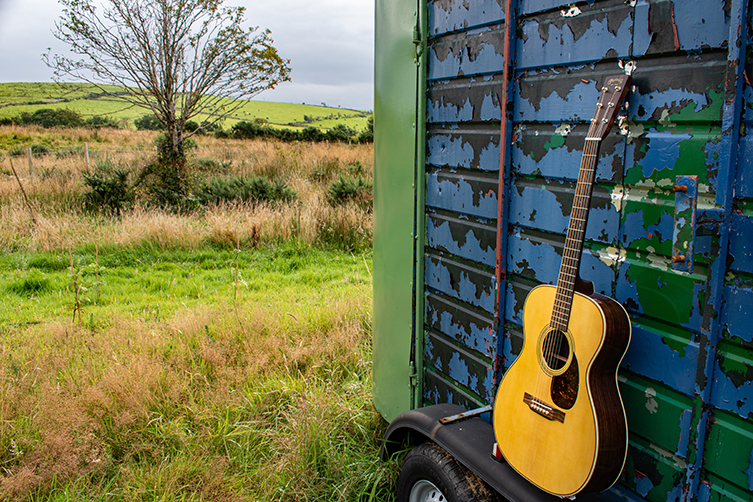 This North Street OM-28 is made with the same two superlative timbers we discussed earlier with the D-35, and the Wild Grain rosewood here is no less spectacular. Herringbone detailing is included here too, making this and the D-35 excellent nods to the 'Bone' guitars of the 30s that fans love.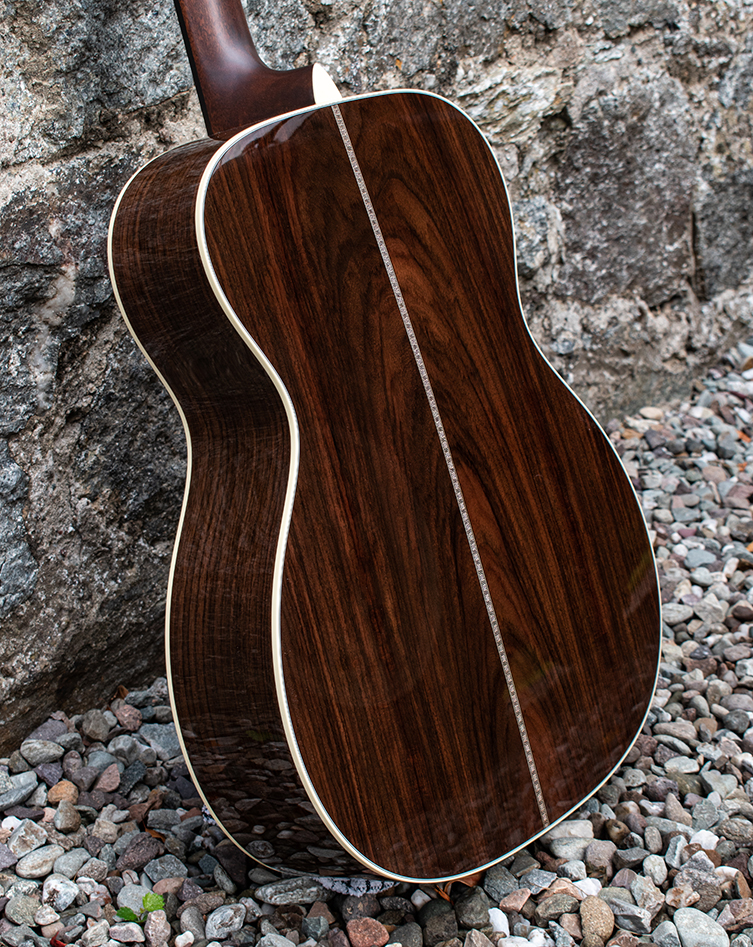 Available Now
We currently have limited stocks of these stunning guitars available right now! As always, Martin Custom Shop instruments are highly sought after, and this new run of guitars looks set to be very popular with discerning fans and players. Make sure you don't miss out on what must be some of the best Martin guitars we've had the pleasure to receive in quite some time.