Fender Custom Shop DEALER SELECT Flash Coat Strats!
Published on 13 December 2022
Fender fans, are you considering purchasing a new Custom Shop Stratocaster? It's one of those big, special purchases for every guitar player. Stepping up to the plate and investing in one of the finest examples of guitar craft in the world is an exhilarating experience indeed, but it can be tough to choose specifics.
One such question that crosses many minds is: to relic or not to relic? There has always been a division amongst Strat fans on this subject, and we see both sides. Some players love the pre-worn look and feel since it's the closest thing to a vintage original that most of us will be able to get our hands on. Others don't warm to the idea of deliberate damage being done to a new guitar, and feel like all wear and tear should be earned through good honest work!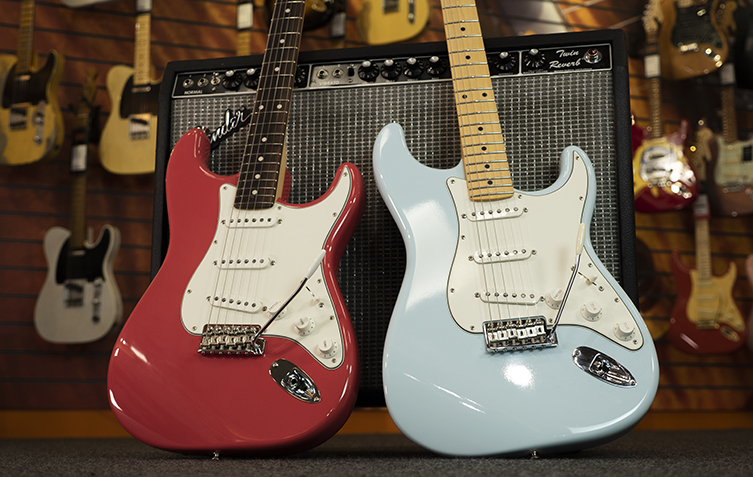 We understand each angle here, and this is actually key to an exciting new run of Dealer Select Stratocasters we've received from Fender Custom Shop!
What is Fender Custom Shop Dealer Select?
Dealer Select is a term used by Fender Custom Shop to denote small runs of instruments that are designed in collaboration with certain dealers and available only through them. It's meant as a sort of 'special interest' way of tweaking the available options for custom guitars, so that we can offer something that nobody else has access to.

In this instance, we collaborated with the Custom Shop Team to put together a short run of guitars that are really rather special. These have several interesting features, and one in particular that will appeal to Strat lovers on both sides of the relic debate…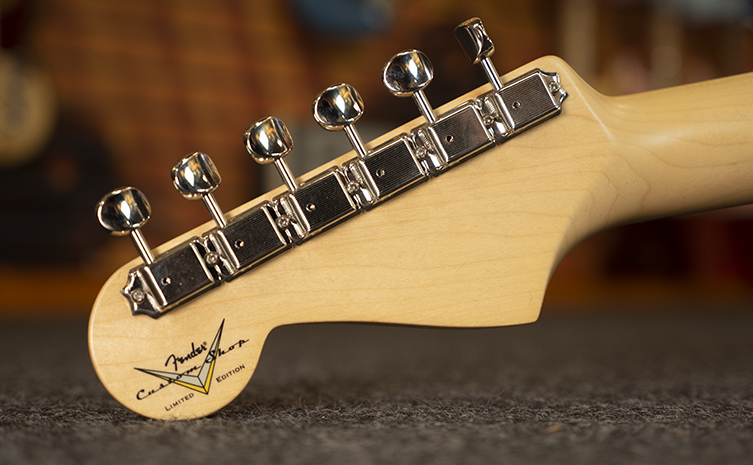 Flash Coat Nitro Finish
In very small numbers (we're talking about roughly 30 all in), we are very excited to receive and showcase these quite wonderful Dealer Select Strats! What's so different about these? Well, the main story relates to the finish.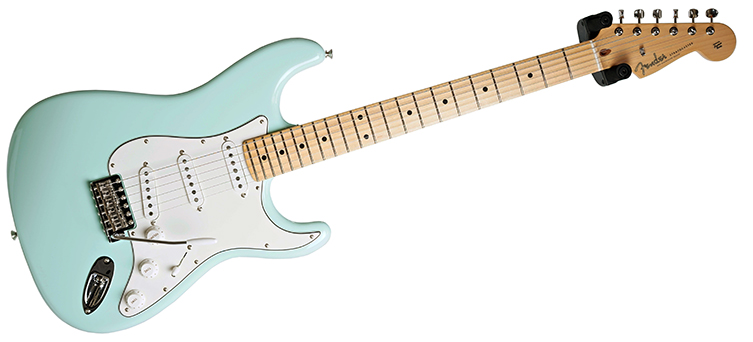 We've long heard about how people like to relic guitars themselves by real-life actual use, so we've put logic to that position by offering these Strats with a specifically thin 'Flash Nitro' finish. This is a thinner finish than we're ever had before, and it has been carefully created from three layers. Firstly, there is a super thin sealer coat, followed by the colour and then a topcoat. Each coat is nitrocellulose - it may be a surprise to learn that even some classic-era Fenders had non-nitro sealers, for example - and each coat is extremely thin, making the whole finish far thinner than even the standard level of nitro finish used on Custom Shop guitars.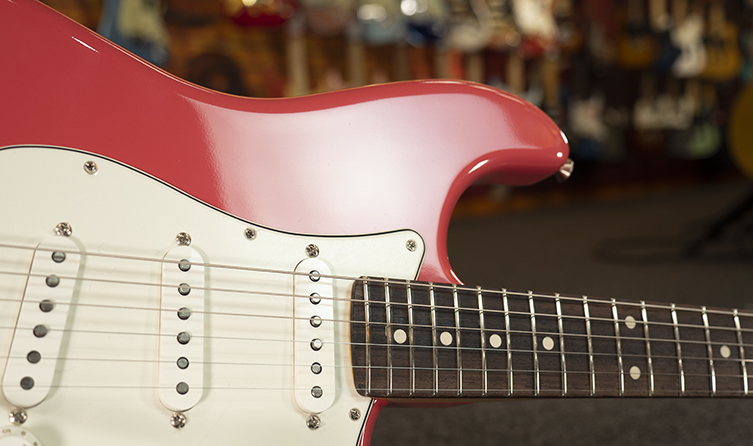 This thin Flash Nitro finish is a great idea for two main reasons. Firstly, the thinner the finish allows the body wood to resonate more, since it's not covered in a thick layer of protective lacquer or polyurethane. This in turn provides a more resonant voice from the guitar itself. As we all know, the more a guitar gets to vibrate, the better it'll ring out, and this finish helps that to happen.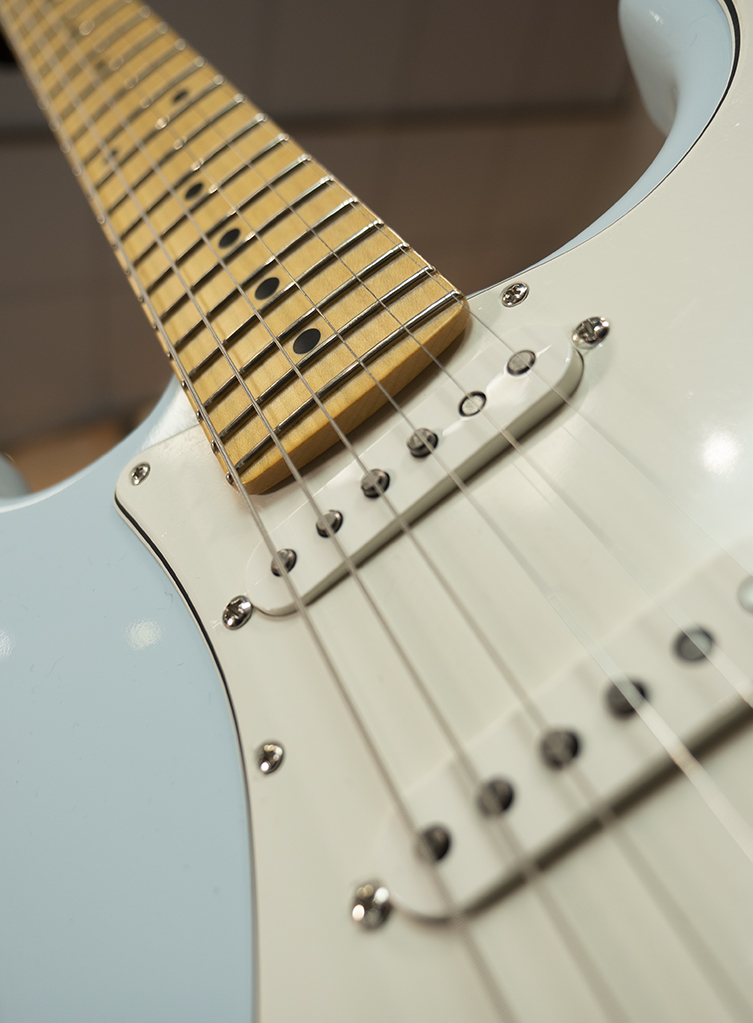 Secondly, we ordered this type of finish in the full understanding that it'll be far more quickly affected by wear and tear. These finishes will acquire a genuine patina of age the more the guitar is played. It'll be actual wear caused by you, the player, and so the relic work will be personal to everyone who plays one. This was a deliberate decision, as it puts these Strats right into both camps of the relic debate: you will be buying a pristine Fender Stratocaster, and your own wear and tear on it will show up as a sped-up relic process! No need to wait 45 years and no need to carry on dragging an expensive guitar around the driveway to give it some road wear!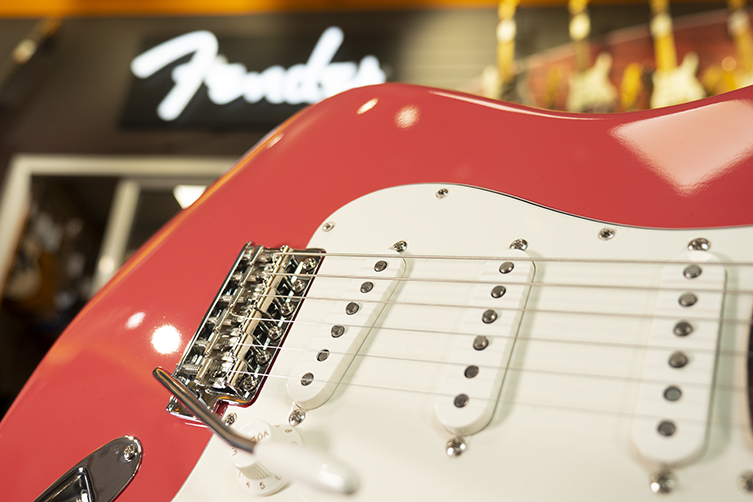 The Guitars Themselves
So, that's the amazing news about these cool new finishes, but what of the guitars themselves? Well, since these are Custom Shop guitars, we were able to choose some very interesting colour options and player-centric specs in order to really make these Strats stand out!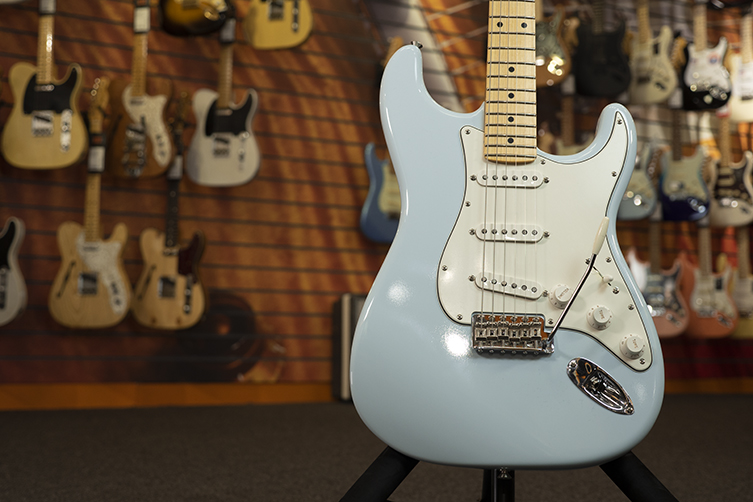 So, without overtly adhering to history, we still began with a '59 Strat as our base. We wanted both maple and rosewood fingerboard options so you'll find both, and we wanted left handed options, too. We always like to really dial in the neck specs and the necks on these are a player's dream. There's a '59 'D' profile round the back, which has fast become one of our collective favourites (along with the soft V, we must add), and we specified 22 frets instead of the historic 21. We feel like a vintage fingerboard radius is great for open position chording, but a flatter radius higher up is preferable for lead work, so we opted for a compound radius that spans 7.25"-9.5". It's the best of both worlds, without going into the full-on contemporary specs of a flat radius shred guitar. A compound radius like this retains that vintage feel whilst making a tiny allowance for going crazy. Perfect.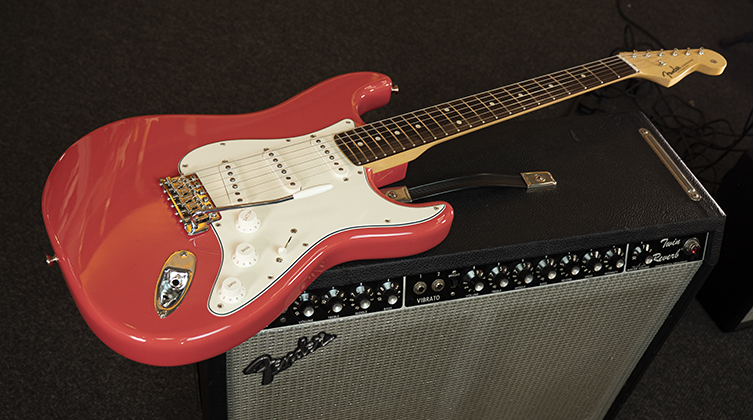 Handwound Pickups, Custom Wiring
Pickups are of course a central factor in considering any electric guitar. The trio of single coil pickups onboard these Flash Coat Strats are hand wound to our specs. We like the ever so slightly overwound sound commonly related to 1960s Strats, so we've asked for that here. The little bit of extra bite and heat that's available makes these guitars more versatile, in our opinion. Turning back the volume knob slightly brings that edge away anyway, so that little nudge that's available is a great little boost right where it's needed.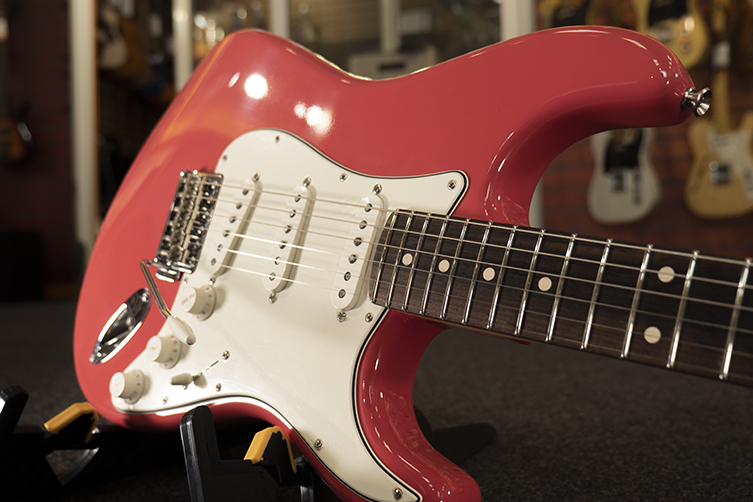 Talking of control knobs, we've requested some slightly different wiring for these Dealer Select Flash Coat Strats. There's now a dedicated tone control (the outer knob) for the bridge pickup, and a dedicated one for the neck pickup. There is no tone control for the middle pickup! Why? Well, we realised that, collectively, we never actually altered the tone of the middle pickup, but often worked the other two. This felt like an improvement over the aspects that were important, and we could still involve other pickup tones via the 5-way selector, so it made a lot of sense to us! We think you'll love it too, so give it a shot when you try out one of these Strats!
Beautiful Colours, Lots of Options
Despite the run of guitars not being very large at all, we've still requested a diverse selection of colours, taking into account Fender's classic hues but also throwing in a couple of wild cards too!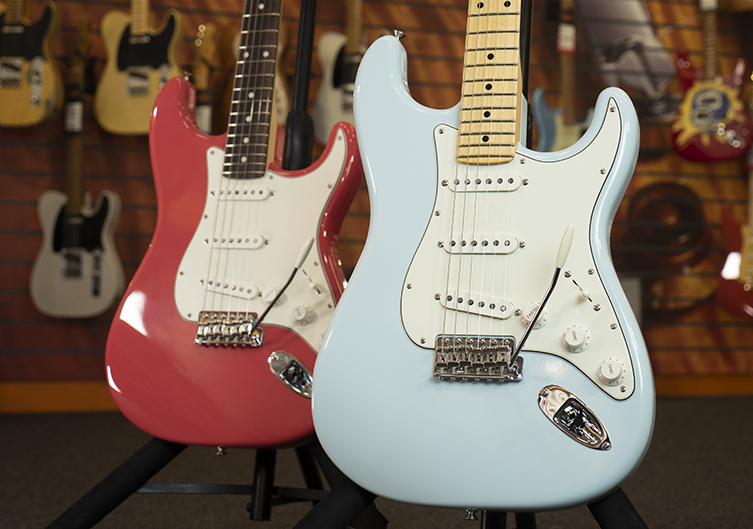 You'll mainly see the Faded Sonic Blue and Faded Fiesta Red on today's blog, but we also have Faded Olympic White, Black, Faded Surf Green and Chocolate Three Colour Sunburst on offer too. These colours can be had with either a maple or rosewood fingerboard. Additionally, we also have the rosewood boarded option in two tasty extra shades: Shell Pink and Graffiti Yellow! From the classic to the contemporary, the sublime to the extrovert, we hope to have something here that suits you!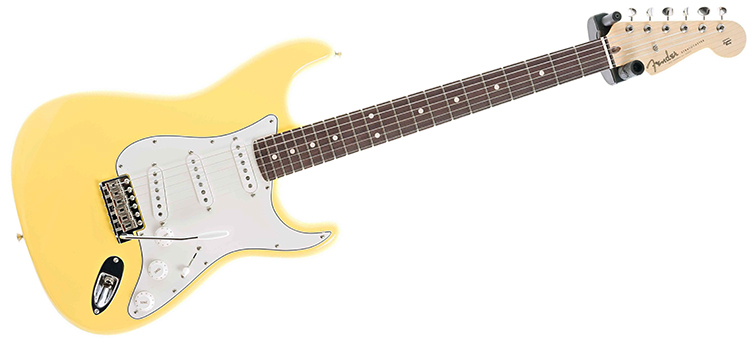 And we're also happy to tend to our left-handed players. You'll get a choice of both fingerboards and four finishes, though numbers are very tight for these so do make haste if you are interested!
A Fresh Twist
We love how these Strats have turned out. For us, they sit right in the middle of that age-old relic debate without choosing any particular side. There's a host of cool colours for both righties and lefties, and the specs are ones we really love. All in all, these are some pretty special Stratocasters. We have very limited numbers, so there are only at most a few in any particular colour. We think these will be some of the best sounding Strats on offer thanks to that extra resonance from the finish, and we also think they'll really come into their own after they've been played in a little to acquire that genuine patina of age!
Click to View our Fender Custom Shop Dealer Select Flash Coat Stratocasters