BOSS MD-2 Distortion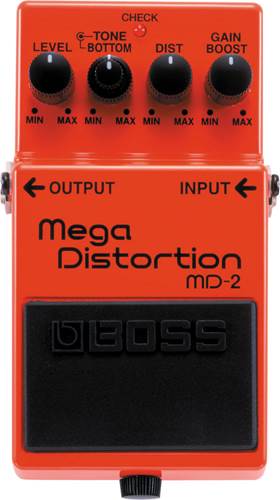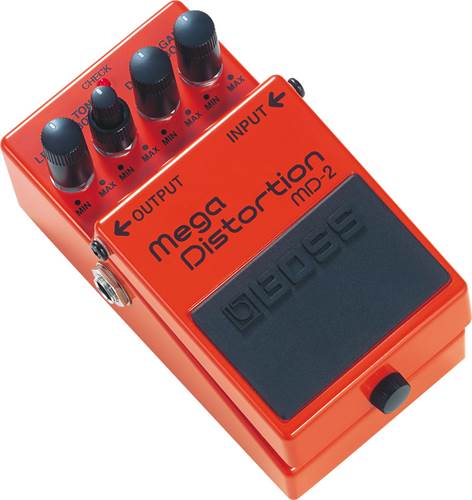 ---
£85.00
Order before 1PM for Delivery Tomorrow
Frequently Bought Together
Recommended Bundles
Manufacturer's ID: MD2
What we say:
BOSS's colourful stomp boxes are the most recognisable pedal range in existence. For over 40 years, guitarists from bedrooms to stadiums have put their boot down on a BOSS effect to transform their sound. Several models have passed into guitar legend and early examples can fetch extremely high prices. Happily, BOSS have maintained their stellar reputation for world-class effects in bomb-proof casing with their current range and have fended off the imitators for decades to remain the pre-eminent single pedal effects manufacturer in the business. If there's an effect for guitar (or bass, vocals, keys…be creative!) then you can bet BOSS have a pedal of it in their range or even invented it outright! Every guitar player should get to experience the joy of selecting a pedal from BOSS's exhaustive roster, plugging it in and unleashing their wildest sonic dreams.
For players looking for uber-heavy distortion with a gigantic amount of bottom end, the MD-2 delivers quite dramatically. Underneath its fiery red chassis lies an unearthly amount of extreme overdrive with a separate gain boost to send your signal most certainly to the dark side.
The new Bottom control dials in an unfeasible degree of bass to your tone: it's worth going easy on this control, such is the level of subterranean thump on offer. It hopefully goes without saying that 7 and 8 string guitars will find plenty here to sink their teeth into!
Something that calls itself Mega Distortion shouldn't be subtle and this most certainly isn't but it's high quality, face-ripping distortion is huge fun to play with and modern prog-metal Djent players will definitely get results with this.
Specification
The MD-2 Mega distortion takes the bottom-heavy distortion sounds heard in today's new-school metal and pushes it to the extreme. The secret is a special dual-stage distortion circuit with an added gain boost-plus new Bottom and Tone controls--for crushing distortion with massive low end. Take your distortion into the future with the MD-2.
Produces extreme, low-end distortion for modern metal and hard rock
Gain Boost circuit creates huge distortion and sustain regardless of level
New Bottom control for bottom-heavy distortion matched to 6- or 7-string guitars
Tone control adjusts balance between high and low frequencies