The guitarguitar Interview: Nergal from Behemoth
Published on 12 February 2019
Behemoth are currently riding a triumphant wave. With their last two albums - 2014's game-changing The Satanist and 2017's I Loved You At Your Darkest - bringing extreme metal to a bigger audience than ever before, the Polish Blackened Death Metallers seem set to become one of the most significant acts in modern Metal. Much of this is down to the outspoken and charismatic nature of band leader Adam 'Nergal' Darski: unapologetic Satanist, lover of life and modern-day renaissance man. Conquerer of cancer, straight-talker and a man of intimidating intelligence, Nergal has become a figure of inspiration in this modern climate of ultra-safe bands unwilling to rock the boat and risk losing sponsorship, 'likes' or followers. Nergal reminds us of how it feels to fight back with spirit and intelligence, making him both a devastating and enticing prospect, depending on your perspective!
With Behemoth just completing a two month European tour that has seen sold out shows and bigger audiences than ever before, we were lucky to grab a few words with this increasingly in-demand musician. Nergal was in fine form, sharing his views on the nature of evil, the importance of sharing passion and his preference of guitar pickups!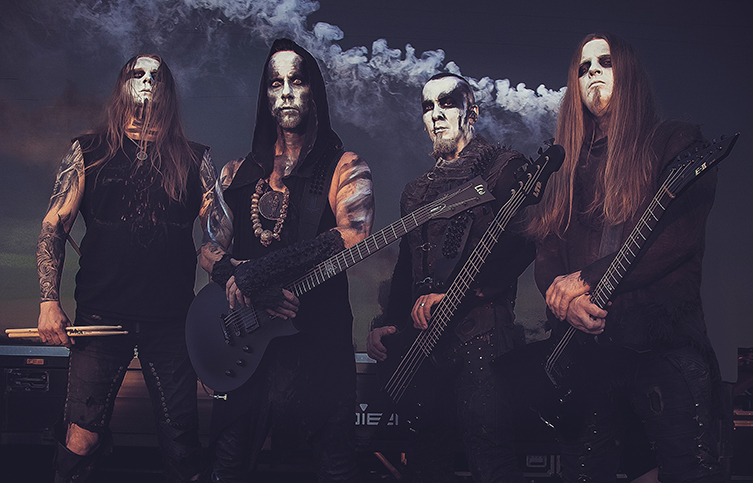 Nergal, thank you so much for agreeing to speak with us! You are currently on tour supporting your incredible new record, I Loved You At Your Darkest. How is the new material going down with the audiences?
It's going well! With every new project you really need the time for people to digest and process it, so a couple of months down the road when we do another round of shows you're going to see bigger reactions to the songs. But they're digging it, the album went down really well. The new material keeps the setlist very diverse – which I'm very happy about.
Excellent! Is it fair to say that there is a considerable gulf between 'Adam' off stage and 'Nergal' onstage? Does the element of theatre paradoxically allow for more honesty in the actual performance?
To me it's always been two sides of the coin… Dr Jekyll and Mr Hyde. The stage allows to you exaggerate and exceed – go bigger, wider and louder than you are. But it's still you! Let's take 10 different actors playing the same role: you're going to have 10 different representations. Same with music – if you replace me with someone else trying to do my thing, you're going to get something completely different. Stage persona is still expressing the very person that is performing on stage.
That's a good analogy about the actors. I loved something you said recently about "intuition, connecting the dots, making your own magic". How does this manifest in your daily life?
I try to go with my gut feeling when it comes to relations; business relations, personal/intimate relations etc, I'm getting more and more experience with age. I'm not saying that I'm always right and that I never fail – I do. On a personal level or business level it's not always perfect, but I guess that I'm doing fine. The people that I have chosen in my life, to hang out with or become close to me, they eventually became my family – they've been around for 25-30 years. Just take this band: Inferno (Behemoth drummer) is the longest existing member, so it's been over 20 years. Seth and Orion (Behemoth guitarist & bassist respectively) over 16 years or longer. I guess some of these were sure shots, some weren't.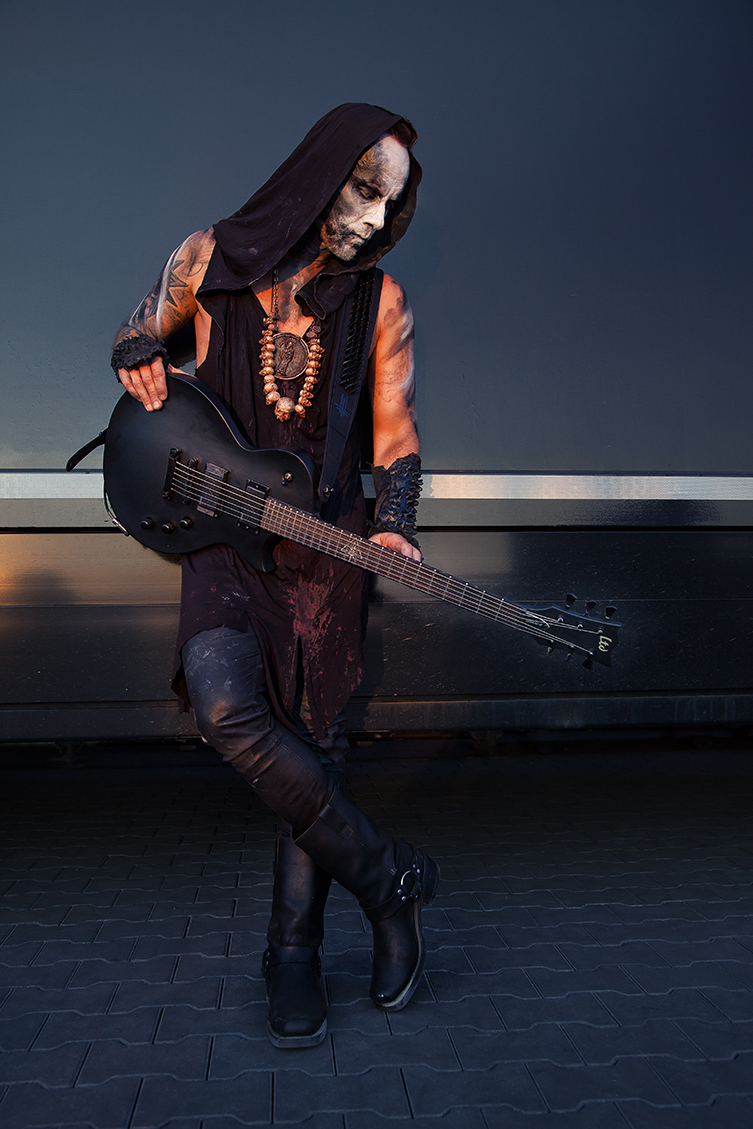 Indeed. You grew up in Poland whilst it was still under Communist rule. How do you think this may have affected your artistic perspective?
This iron curtain (that is no more) definitely affected me: it became a stepping stone in our career. When I was growing up in the 80s/early 90s right after the transformation, all of paradise just opened up for us and we were given all the means to develop and have the chance to entertain ourselves. It would gradually grow better and better, but nothing was given to us once Poland became a democratic country. It's been a long journey of educating ourselves. The way I see it is that you can split my life in two; one part is the previous decay, and the other is the here and now. I've been able to taste from the tree of good and evil. I think it gave me a lot of knowledge and it made me appreciate what we achieved and what we have now, inside and outside of the band.
I love your commitment to performance and drama. You are obviously a technically excellent musician, but would you say that your charisma is in fact a more important tool for you?
I'd definitely say that charisma and personality are the keys to make a meaningful statement as an artist. What I look for in music is charisma, substance and meaning, with a genuine story behind it. I believe that what we have to offer is exactly that.
Yes, I'd have to agree, haha! So, Nergal: let's chat a little about gear. In your awesome signature ESP Nergal 6 guitar, you have chosen a set of Fishman Fluence pickups. We are seeing more and more Metal players choosing these over other brands but what is it specifically that you love about them? What do they give you that others don't?
I've just changed from EMG to Fishman and I'm happy with that – but I wasn't unhappy with EMGs. They approached us and I was willing to try them out. We have been using them ever since as they're a useful tool, but EMGs were good too. I don't want to say that one is better than the other – both are pretty fucking awesome!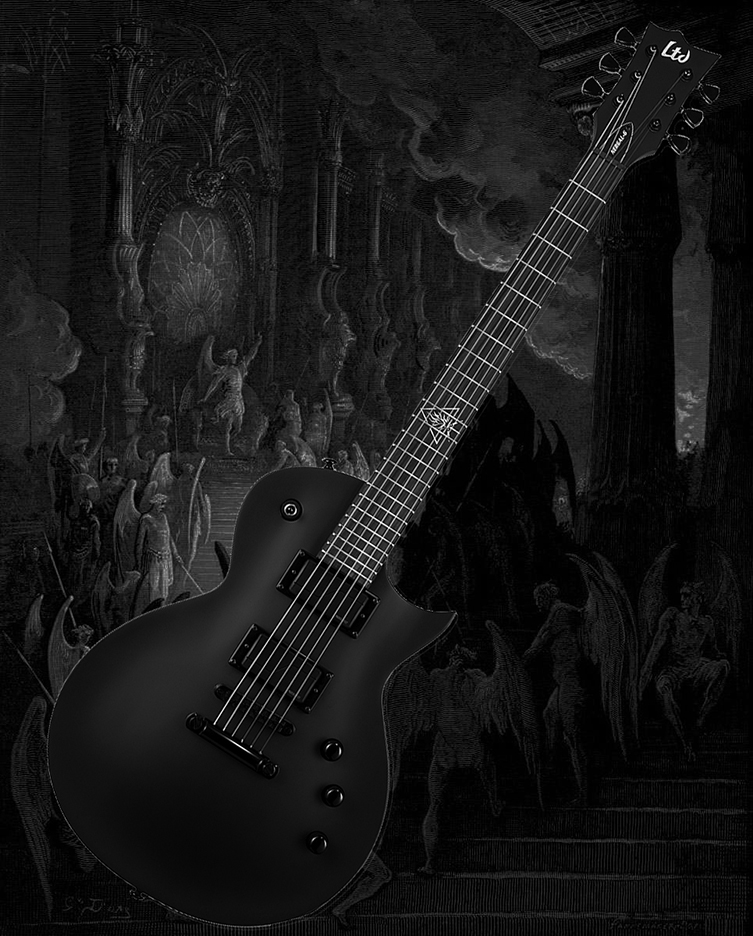 What is the typical guitar tuning of Behemoth? And what is your preferred string gauge?
Well, for 7 string I'm using 0.11-0.62 or 0.10-0.62 - A# tuning . And for the 6 string I'm using C# tuning, 0.11-0.56 and I've been using these strings for over 15 years.
Your previous ESP signature guitar was a fantastic 7 string V. Your new Nergal 6 model is a 6 string: do you think 6 strings often sound nastier and more brutal without that low B?
Yeah there's definitely a difference in tone. A 7 string has something that a 6 string doesn't have and vice versa, so it just depends on what you want to achieve. When recording the Demigod album, I wanted to go for lower tones and it sounded awesome, but I didn't feel like I needed that anymore. I still perform a couple of 7 string songs live and it's cool – it does the trick, but personally I prefer a 6 string. I don't compose songs on a 7 string anymore. Having said that, it doesn't mean that we're never going to go back to that! Maybe one day we will, but for now I'm super comfortable with the 6 string.
Have you experimented with digital amp modelling technology at all?
Nope! And no plans to do so.
Haha! Fair enough! Now, here's something I've wanted to ask you for a while...what is your definition of evil?
It depends on what evil you are asking for. There is metaphorical evil that you can see in the church and movies, this is something really inspiring. There is a lot of evil in the bible that is inspiring (ha!) If you ask me about common evil, I'd say that the leading Polish party (PiS) is evil and that is something that I wish would just wither away and give place to something more enlightening and illuminating.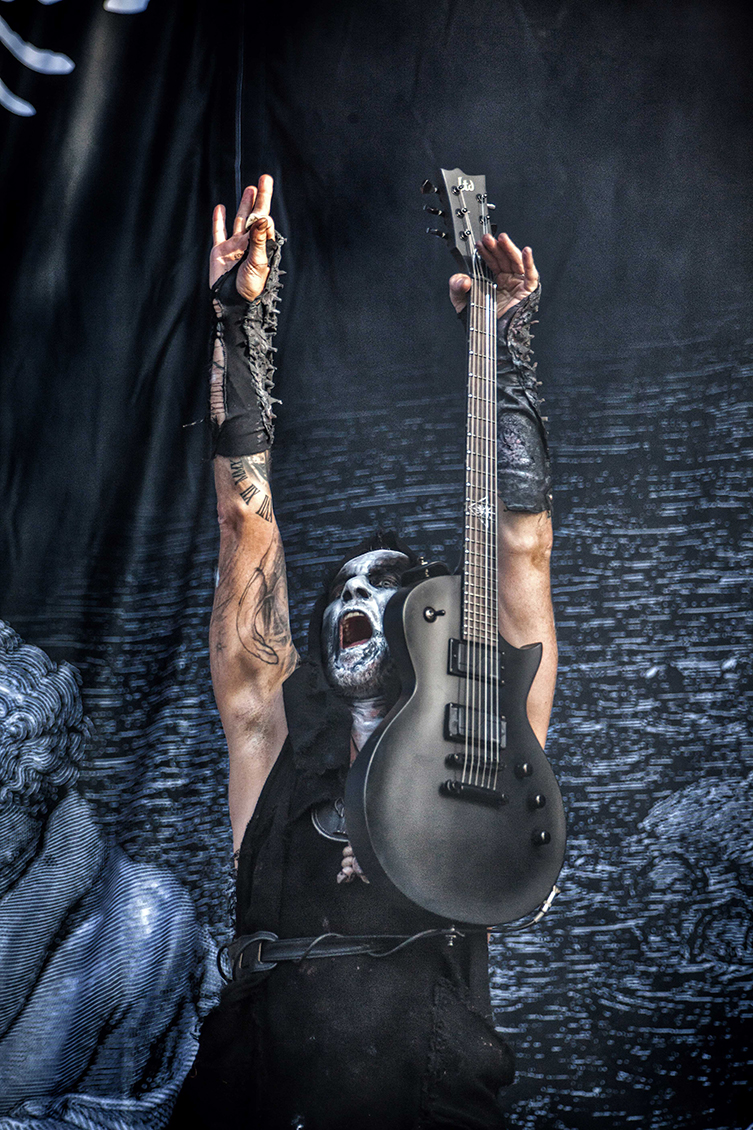 Yes, absolutely. I understand and appreciate the difference of perspective and definition there: Darkness and Evil are indeed massively different things. Nergal, you are a very inspirational person, not least in your attitude and triumph over Leukaemia a few years ago. It may seem a slightly trite question, but do you accept being something of a role model to younger people who are looking for answers in a difficult and corrupt world?
I don't know man! I don't really see myself as a role model, but then again people tell me that what I do is inspirational. I just posted a workout clip on social media because I like sharing with the world things that are uplifting and vital for me. I need that in my life. I need to kick my own ass to go out and do stuff, so when I do it, I'm proud of it and I want to share it to the world. Then when the world responds (or not), it often comes back with this message: "hey, because you are doing that, I'm going to start doing that", I truly believe that spreading that message is positive. I'm activating people to go out and do something positive and good for themselves. If you see that as role modelling, that's fine, I call it 'sharing inspiration', because I'm also drawing inspiration from other people and other sources. Whether I'm reading a book, listening to music, or going to watch a show, I feel inspired - it's amazing. I need the world to give me that, it's like passing the torch.
What a great answer! 'Activating' people in a positive way is a great thing to consider and to do! Nergal, thank you for talking to us, we cannot wait to see and hear what you do next!
Behemoth will be touring and playing festivals across the world this year. Check out what they are up to on their official site here. Nergal is a frequent Instagrammer: follow him here.
We would like to thank Nergal for his time and attention. We'd also like to thank Stefan and Drew at ESP guitars for setting us up with Nergal.
Interview by Ray McClelland