A Closer Look: BOSS KATANA MKii
Published on 03 October 2019
Described as the Swiss Army knife of amplifiers, we are super excited to share with you the latest from BOSS - a brand new range of amps in their Award-Winning Katana Series. From gigging amps to smaller portable models, some of our favourite amps have just been made even better - giving everything you need to go from the practice room to the stage!
With the same Katana core sound and feel, each amp is crafted from scratch by the sound design wizards over at BOSS amps, so expect nothing less than excellence from this range. Now, let's take a look at some of the new and exciting features in this upgrade...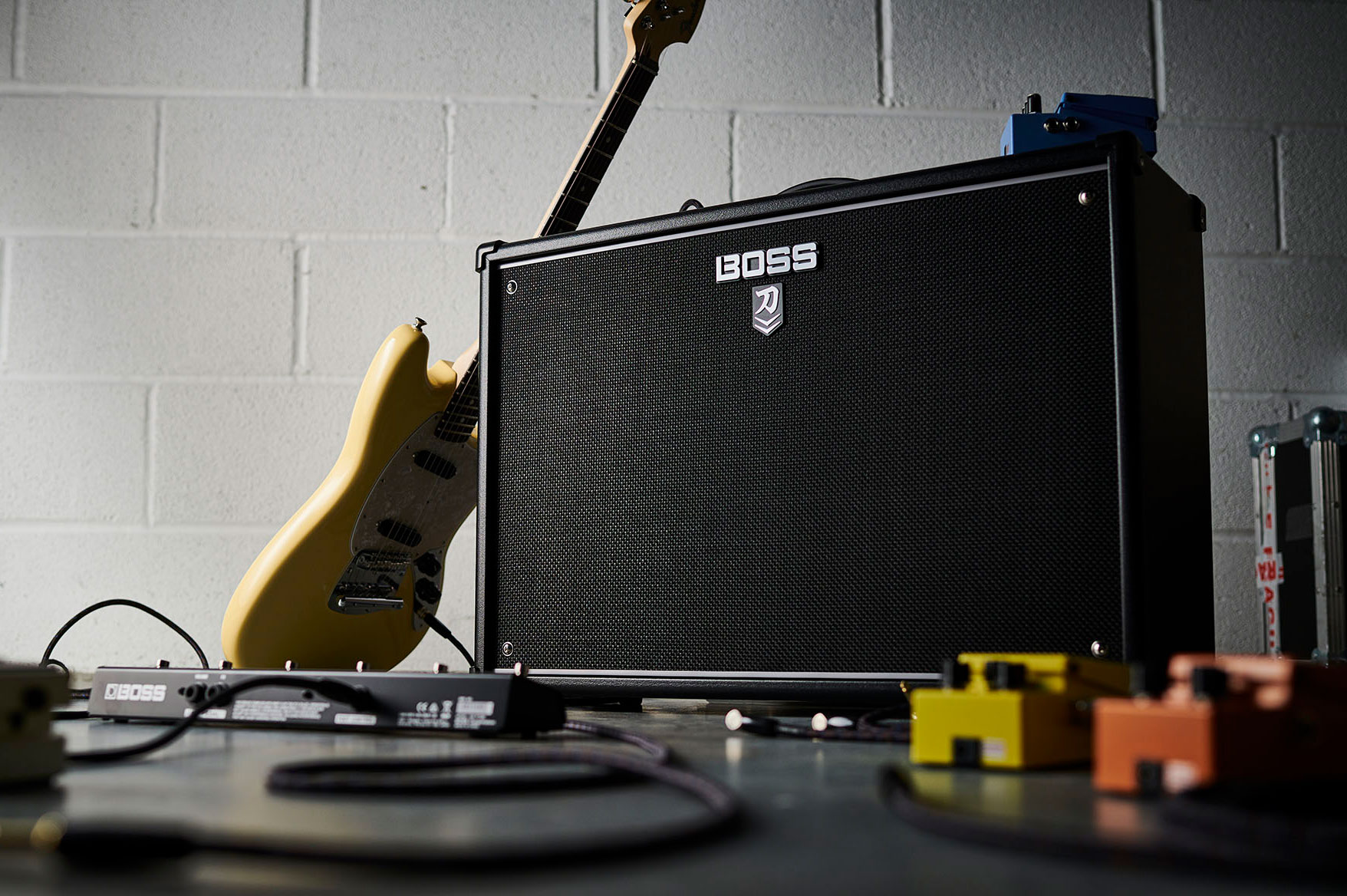 What's new?
While all features from the original Katana are maintained, there are of course shiny new controls and effects added to the MKii range. A significant upgrade to the Katana range is the new Variation Button, which adds five new amps sounds on top of the existing five from the MKI line, providing more options for tonality, making this line of amps well spec'd for pretty much every type of player. Not forgetting its now easier than ever to control each type of effect with the new Dual Effects pots. With it's built-in BOSS effects and tone settings, Katana MKii has an impressive array of options, meaning you'll be able to leave your Pedalboard at home.
The Stereo Expand feature is totally new for Katana (100-watt models only), which allows you to direct link KTN 100's together to achieve a "full stereo" Katana rig. BOSS' Katana's Stereo Expand, is a unique feature that allows you to run two Katana amplifiers at the same time. Linking one Katana to another, with Stereo Expand engaged allows an optimised signal to flow from amp A to amp B allowing some effects to run in a stereo fashion, like our new PAN or STEREO Delay. You simply link one Katana to another via a standard Mono Jack cable and use the switch on the back for both units. One Katana becomes the main amp, while the other amps controls are disabled. You still maintain control over both Master volume and Power Control, on both amps but running them this way, means that using a single GA-FC to control the main Katana amp, allows the sound to freely work on two Katanas. The feature is available for 100-watt models. Winning!
The new Katana MKii range is undoubtedly something to get excited by. They bear all the hallmarks of the original Katana, plus an abundance of new and exciting features created for players who are serious about their sound. This uber versatile range will allow you to achieve the sound and tone that you desire with ease.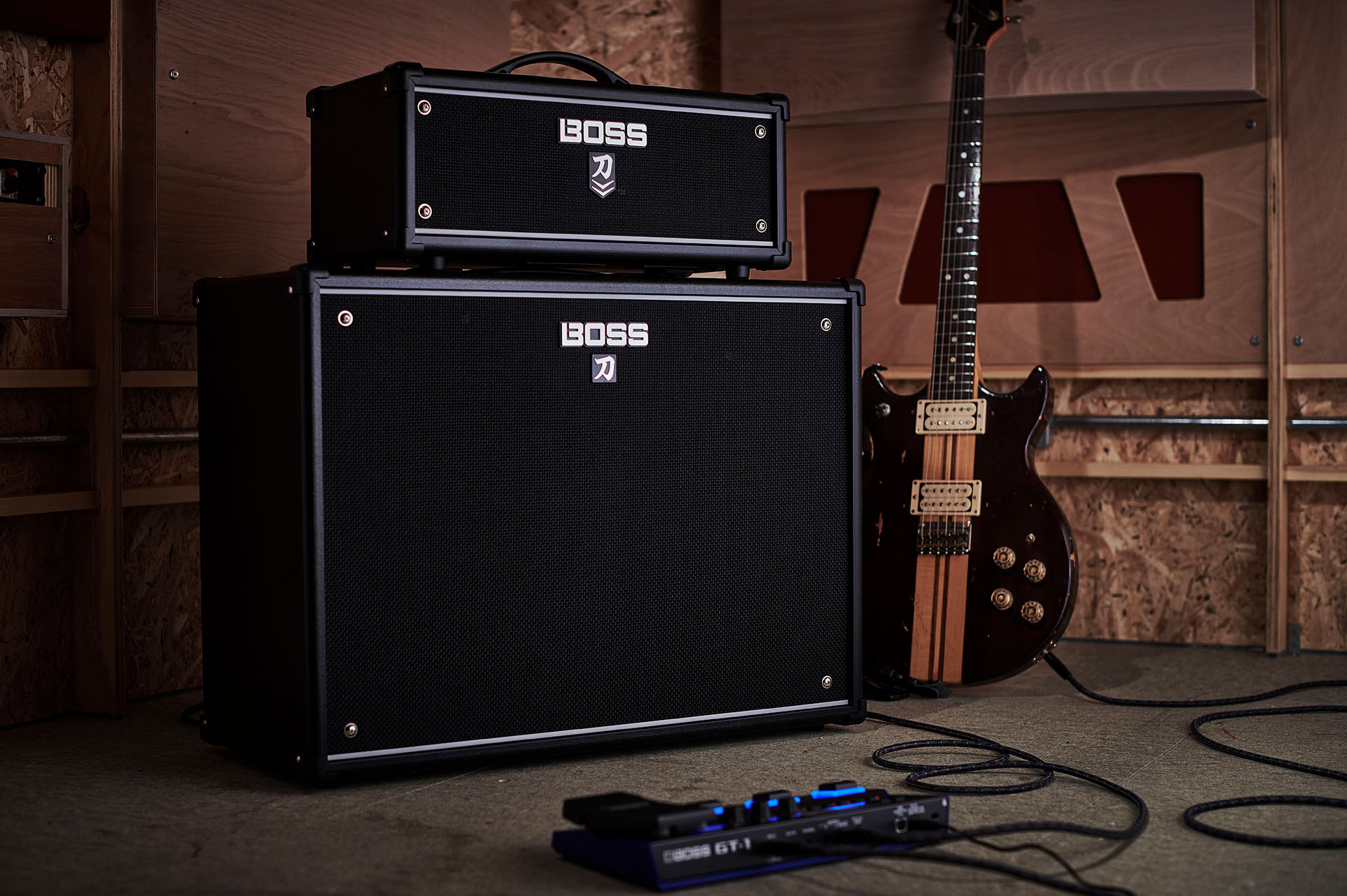 Katana MKii are available now online and instore. Check out our full BOSS Katana range today.